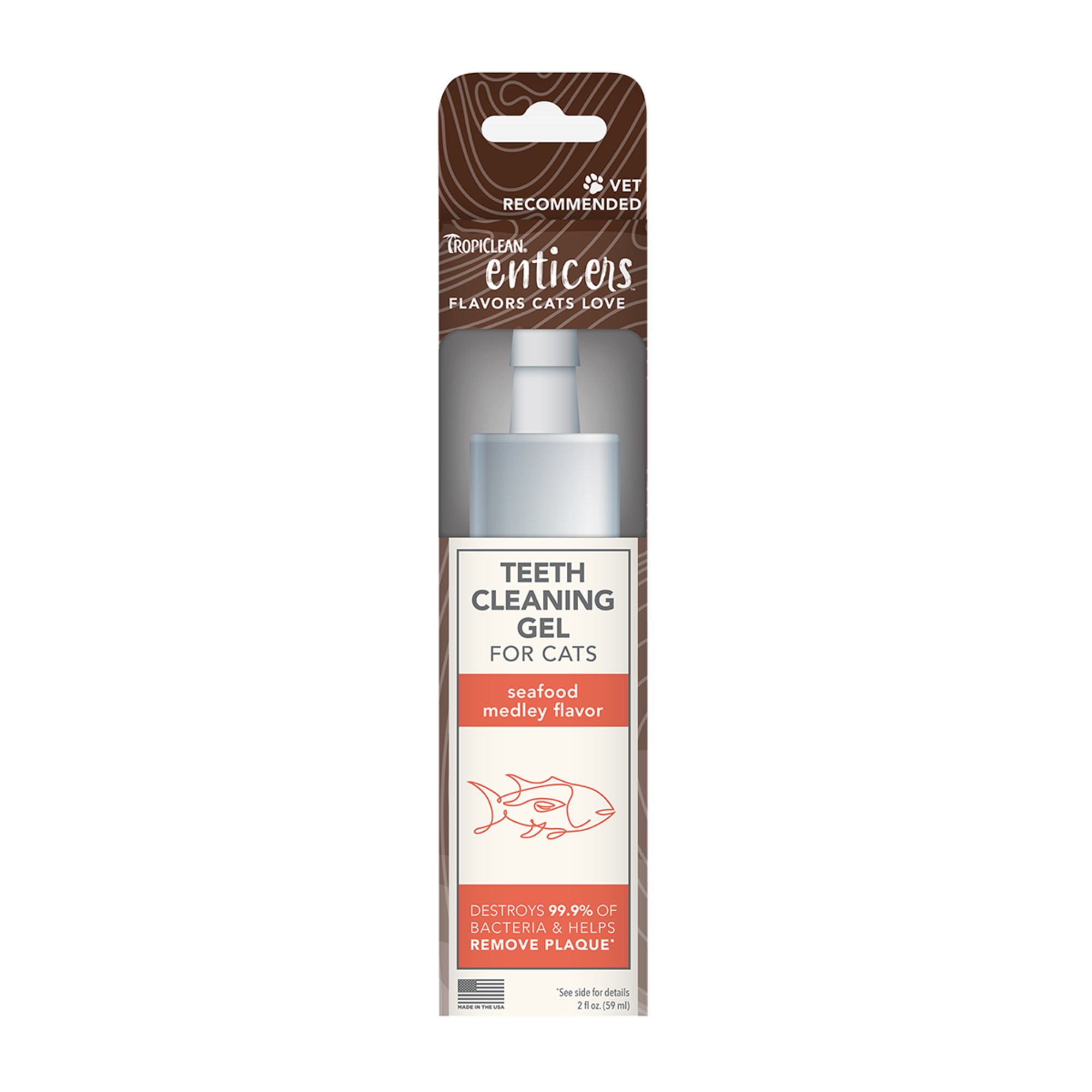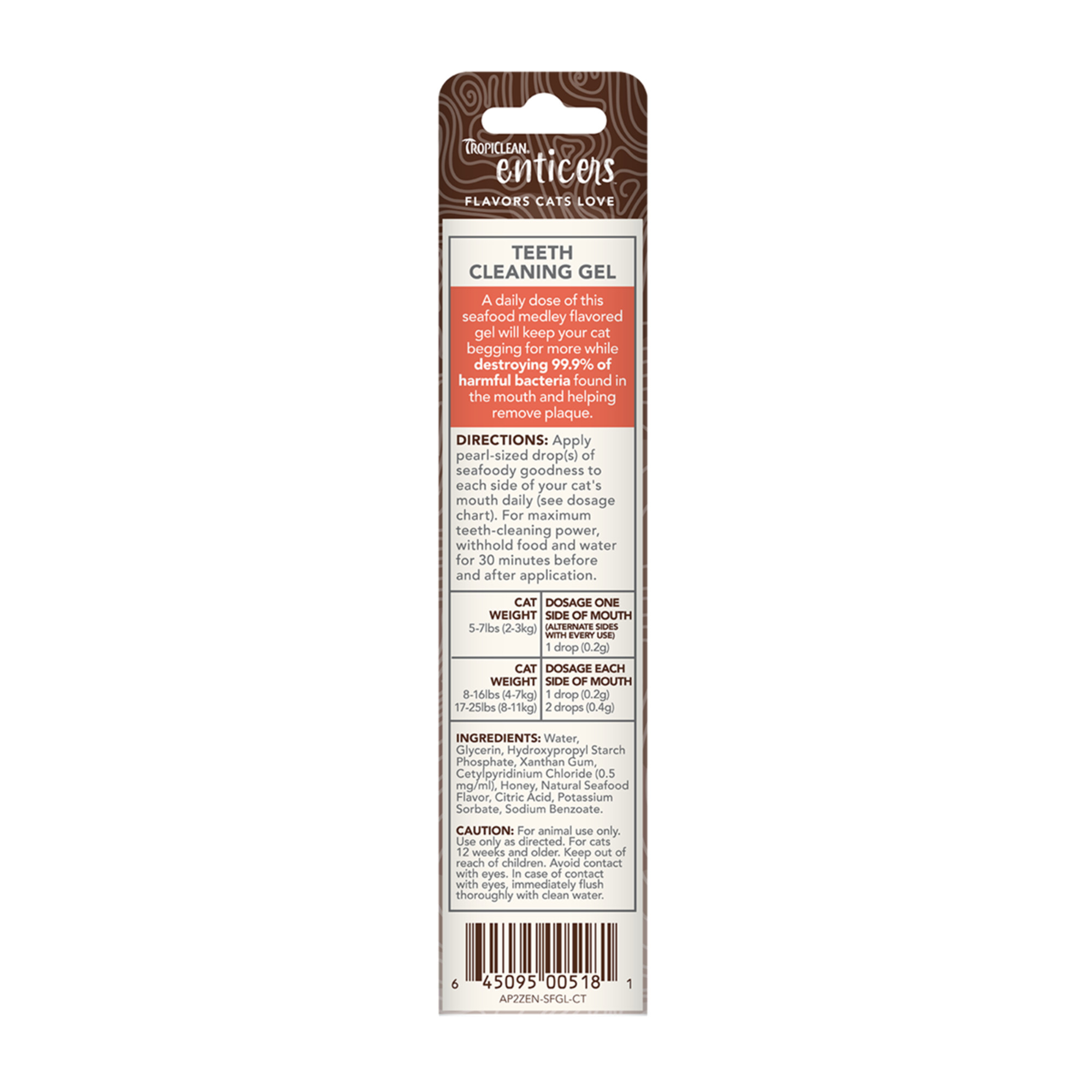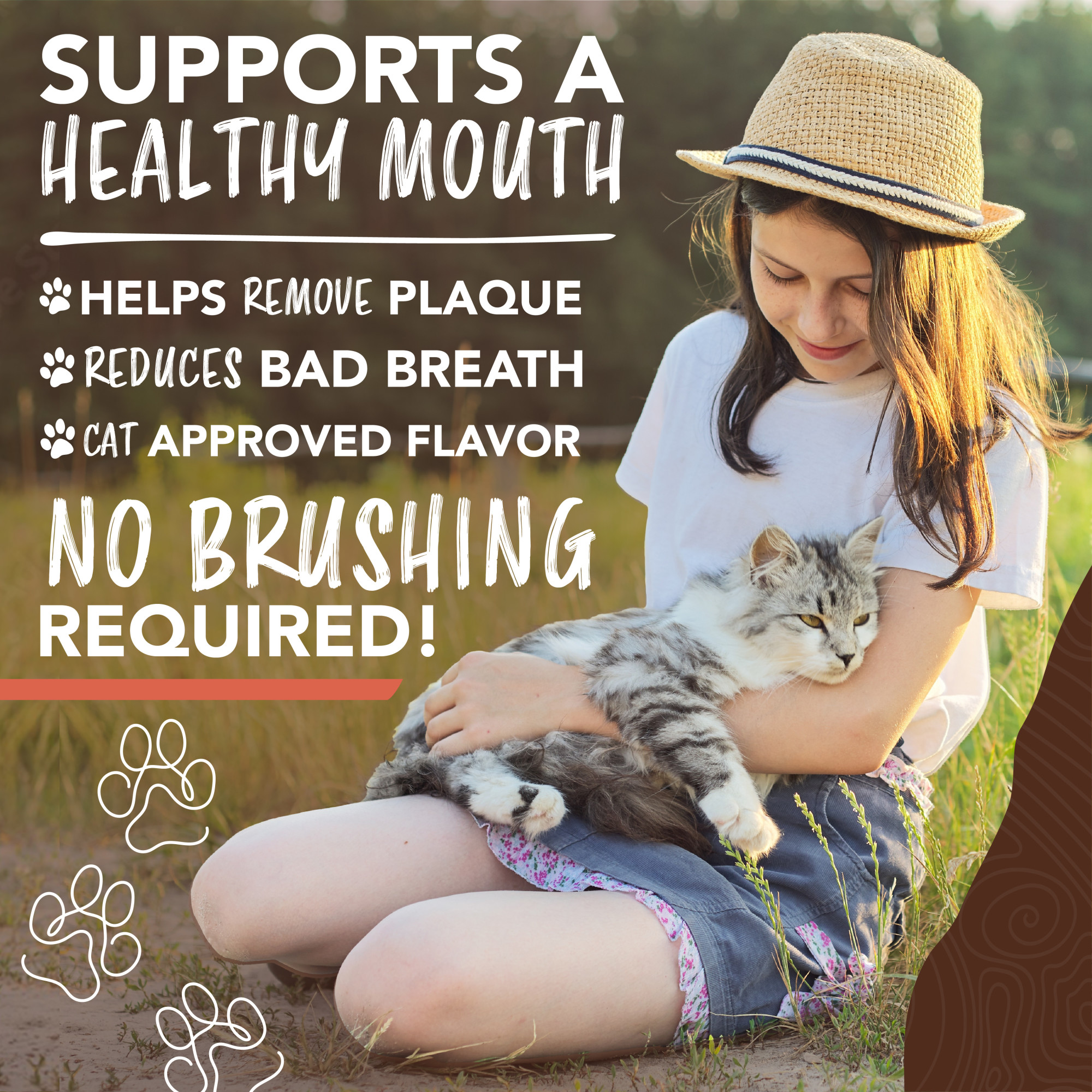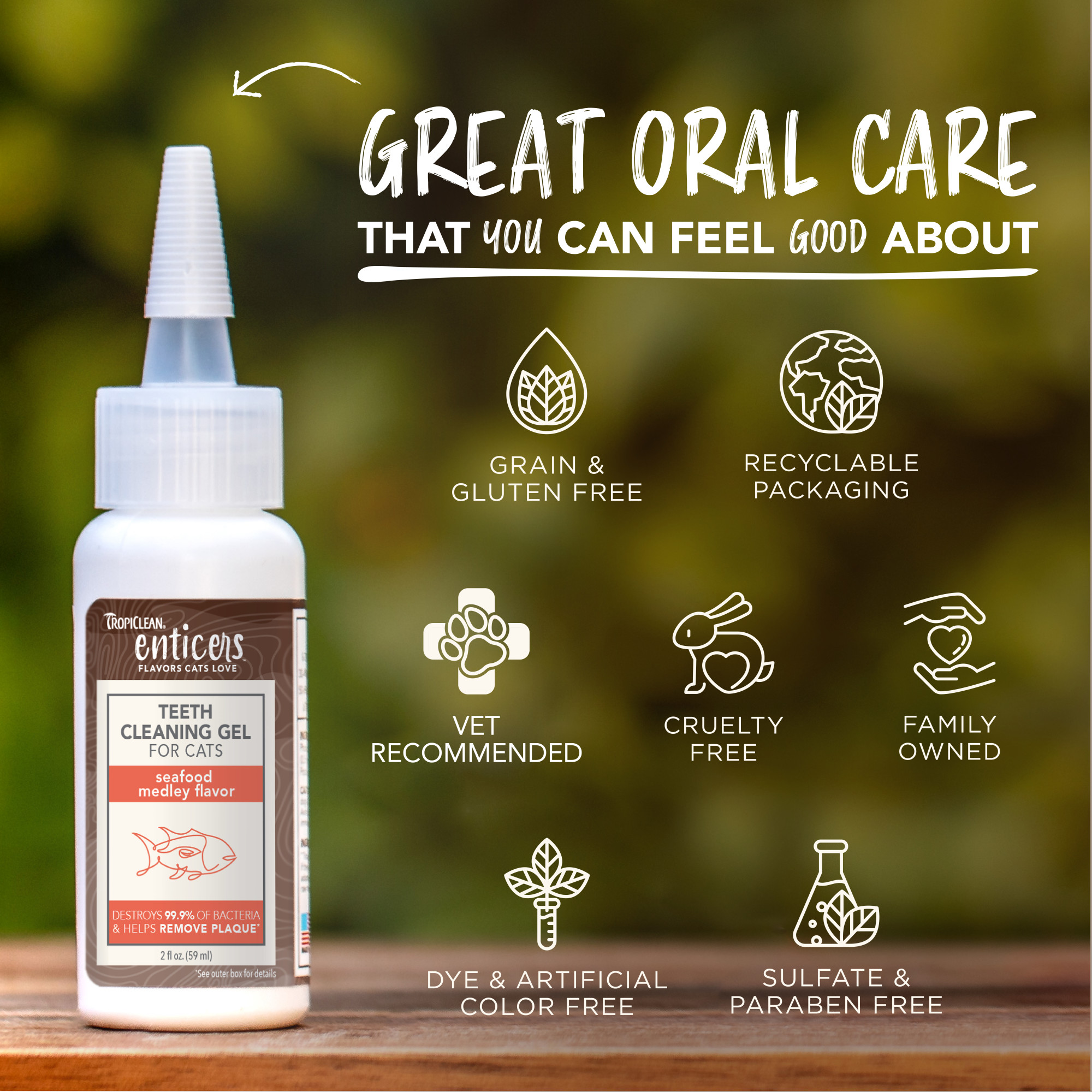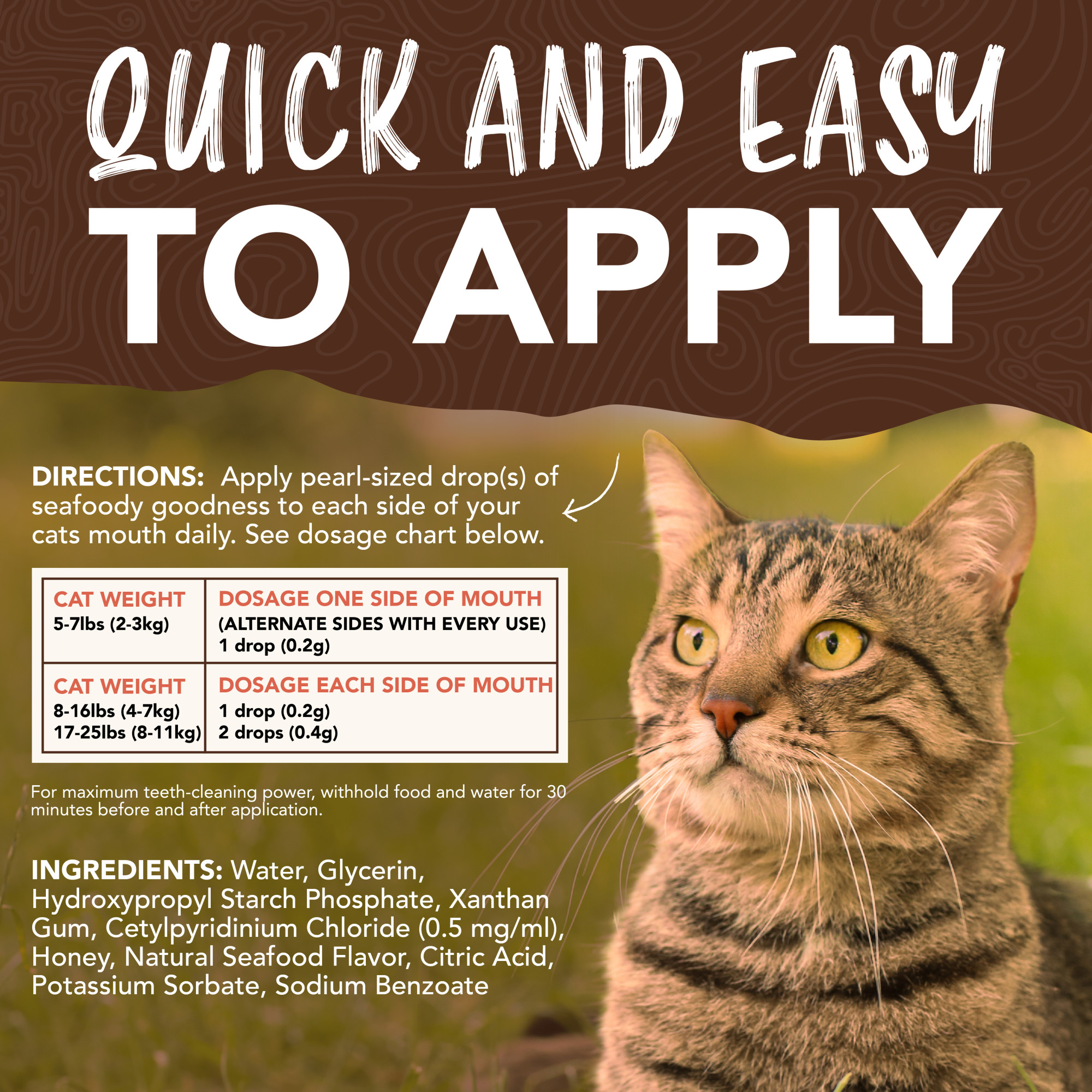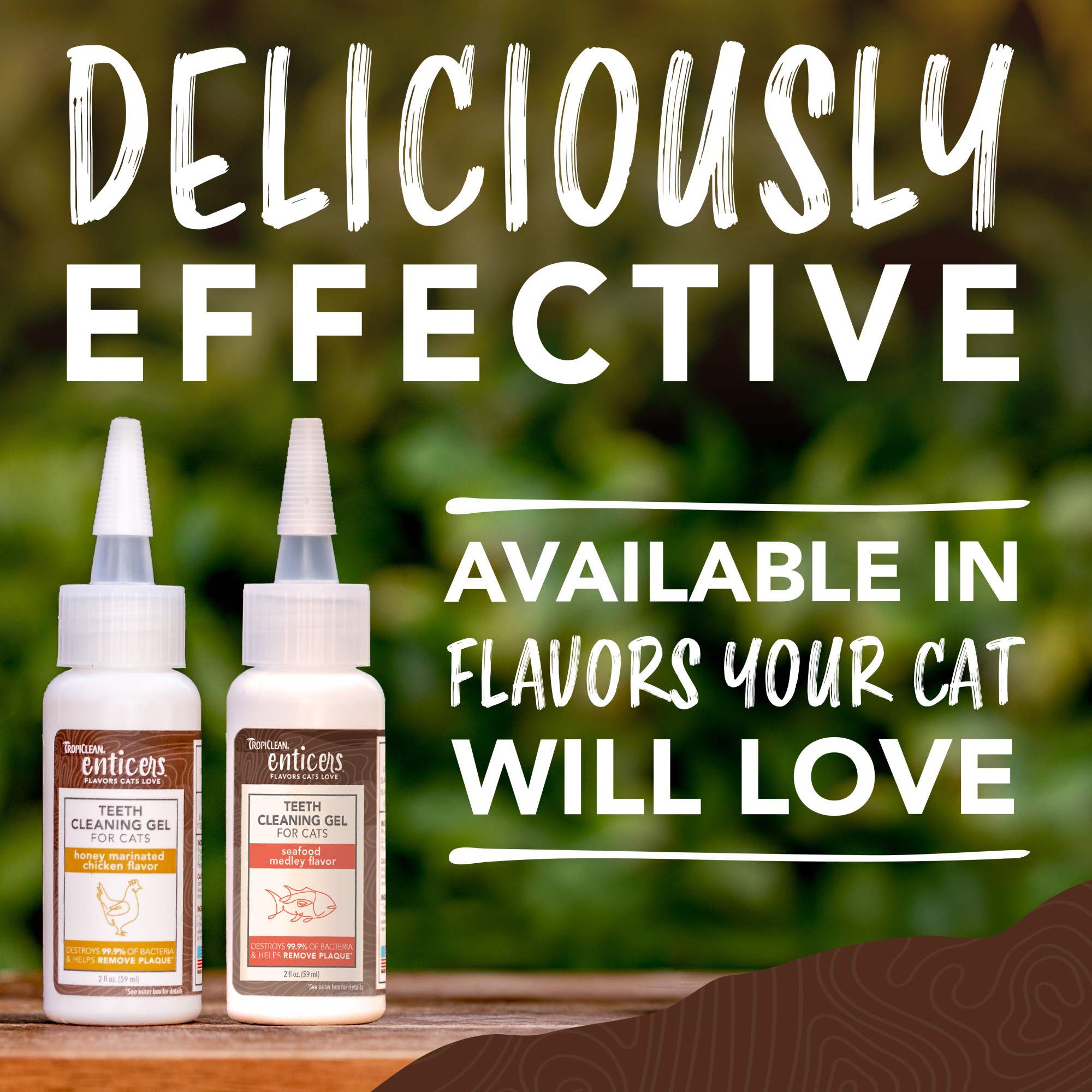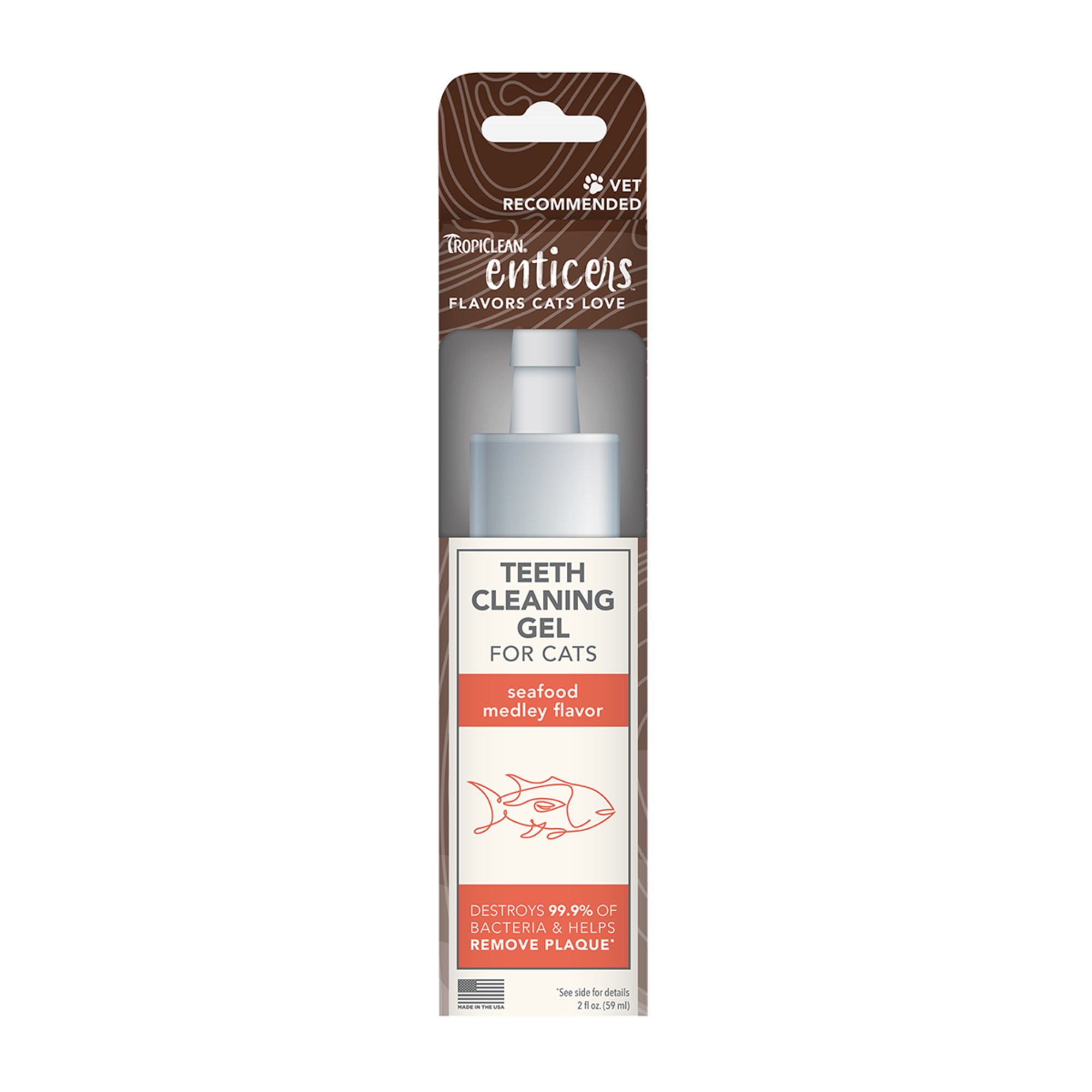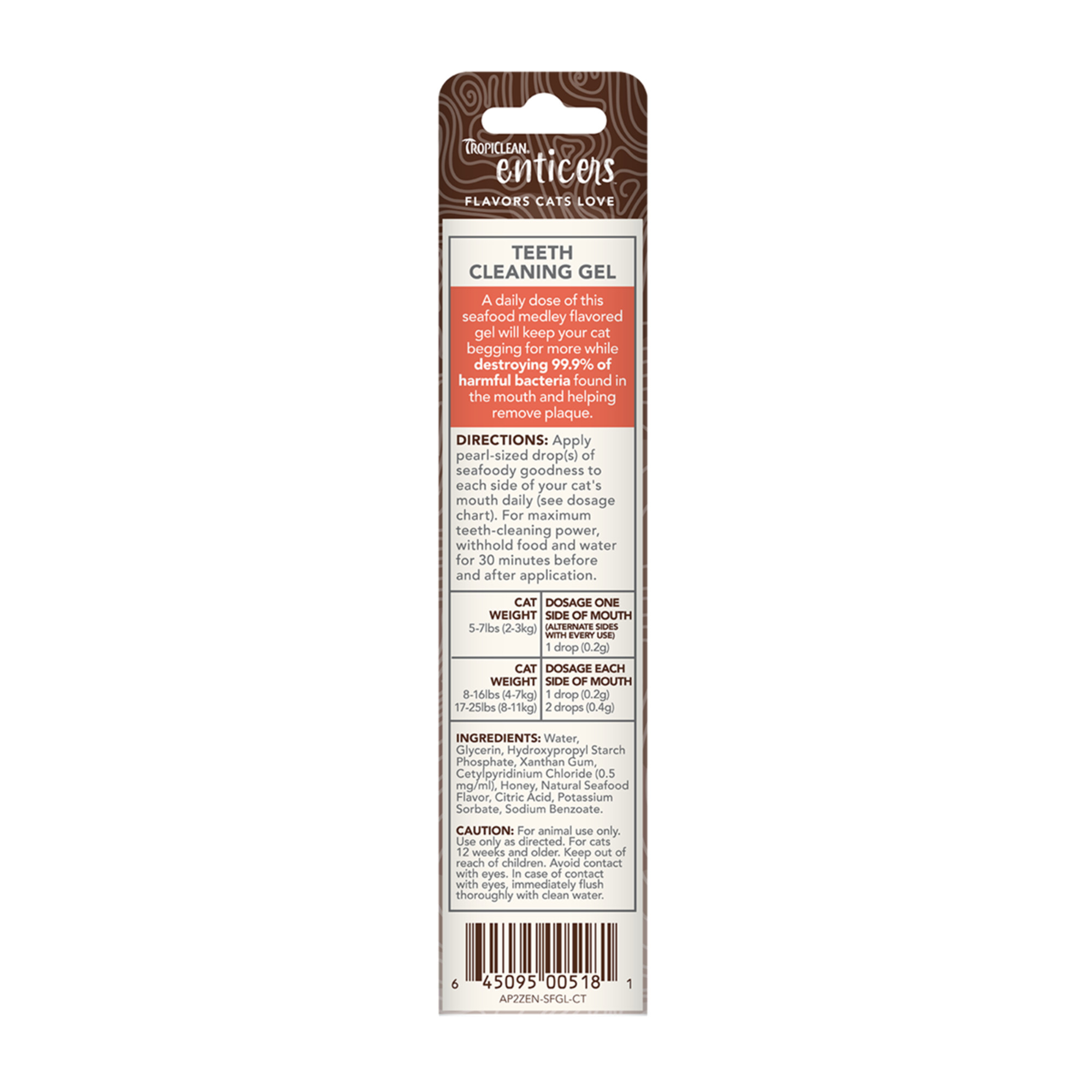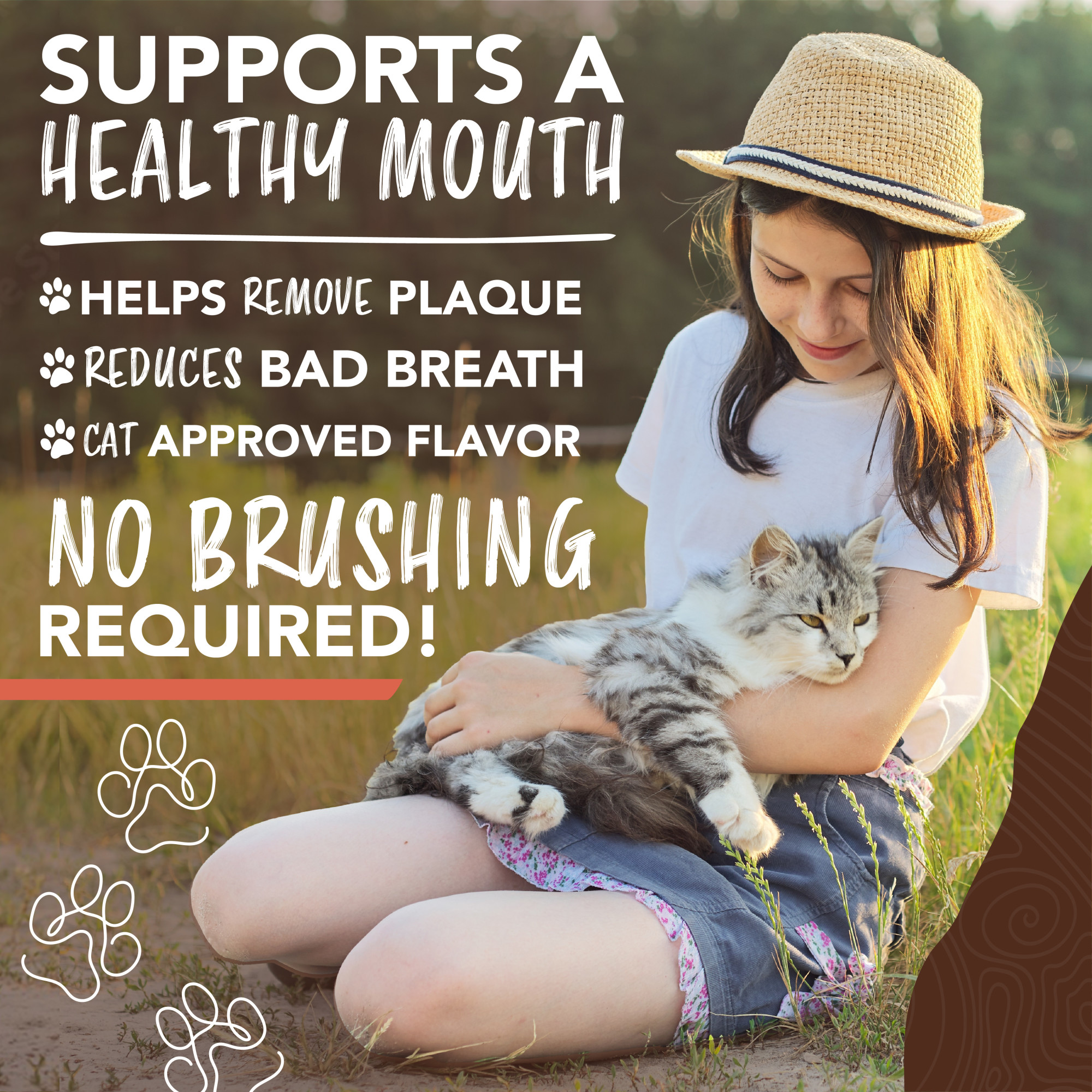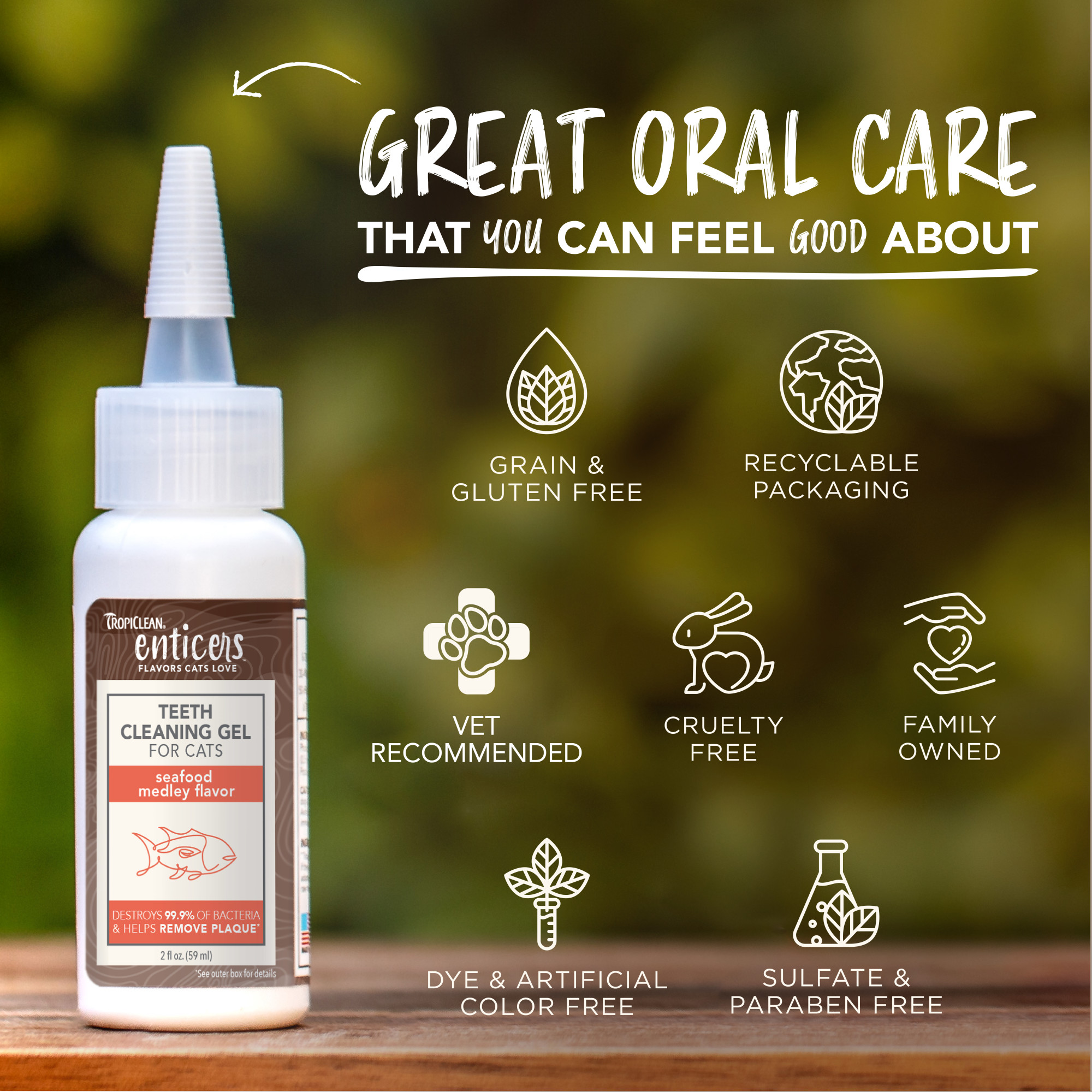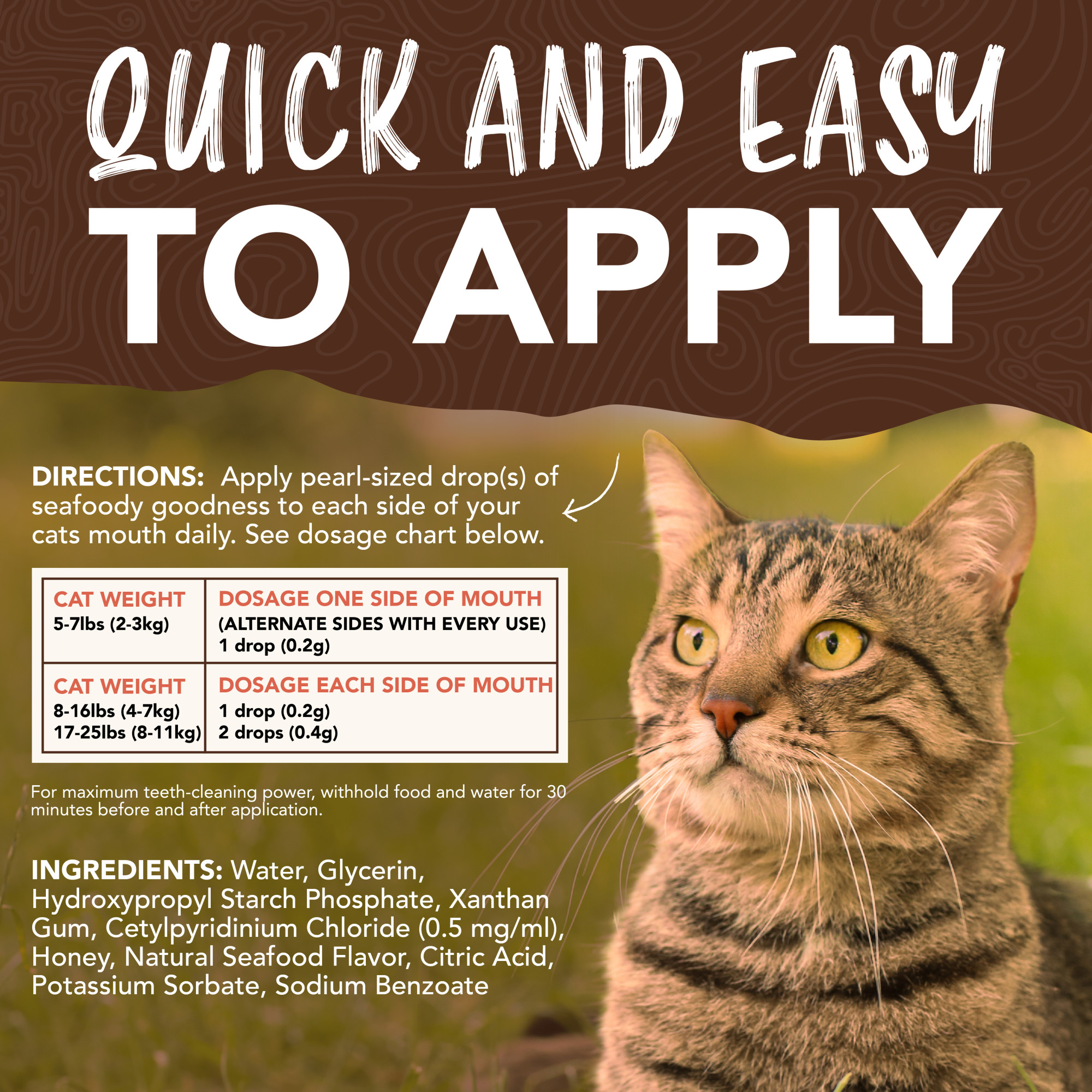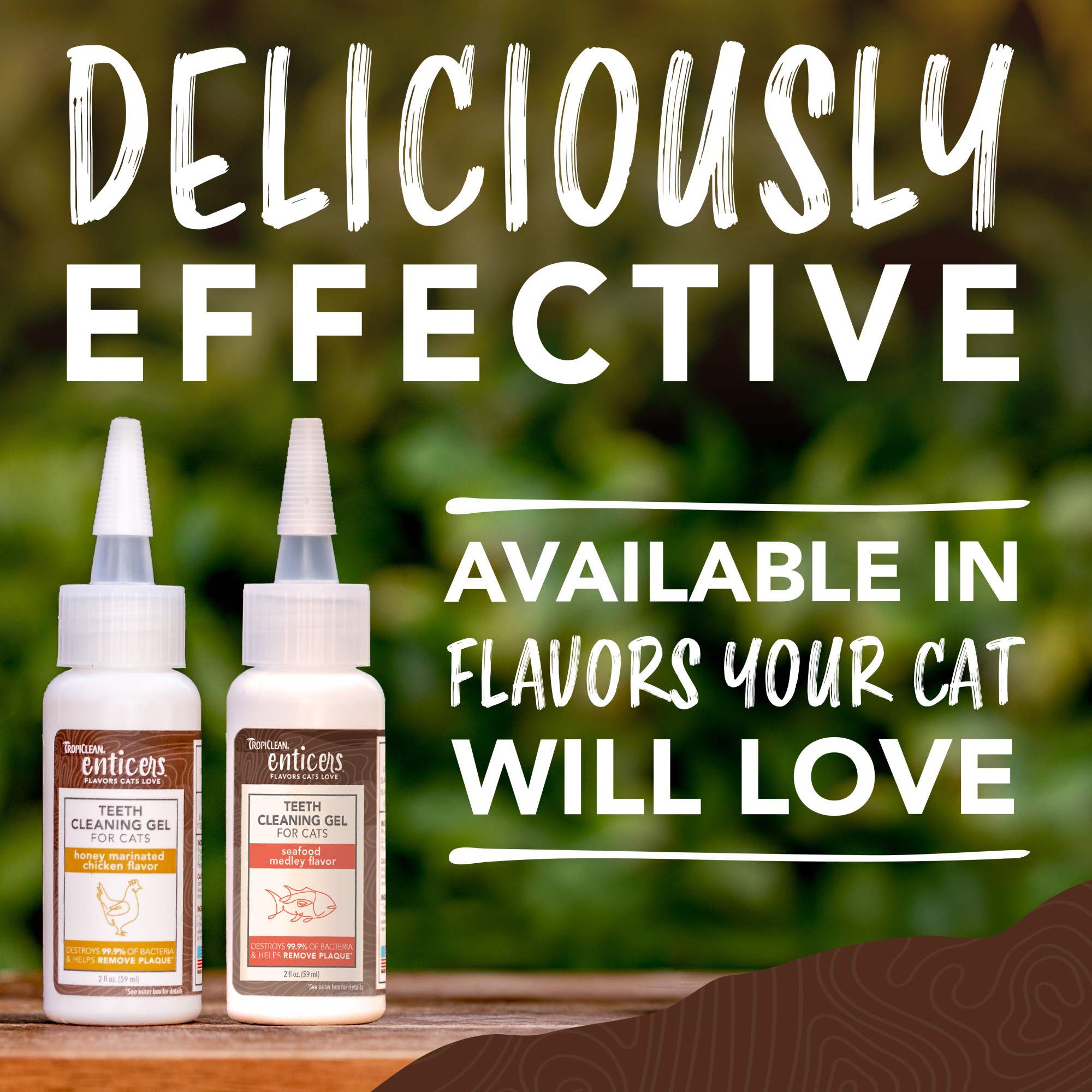 Teeth Cleaning Gel for Cats – Seafood Medley Flavor
Say hello to your cat's new favorite delicacy. TropiClean Enticers Teeth Cleaning Gel is a savory oral care solution with a delicious fishy flavor that will have your cat meowing for more teeth cleaning goodness. Gel is made with naturally derived ingredients.
Delectable Dental Care — A dose a day of seafood gel will satisfy your cat's natural cravings and leave their teeth sparkling clean.
Clean Teeth Guaranteed — Gel helps eliminate 99.9% of the root cause of plaque and bad breath.
Flavors Cats Love — Crafted in purr-worthy flavors that naturally appeal to cats for a truly delectable dental experience.
Enticingly Easy — No brushing is required as gel naturally coats all surfaces of the teeth when cats taste the lip-smacking, seafood goodness.
Feel-Good Ingredients — TropiClean Enticers are made with naturally derived ingredients, so you can trust your pet is receiving the highest quality oral care.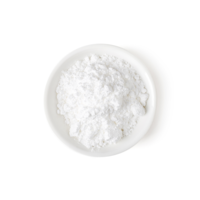 Cetylpyridinium Chloride
An antimicrobial agent that helps inhibit bad breath and plaque-causing bacteria.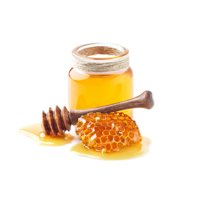 Honey
Natural honey flavor that gives the product an appetizing taste.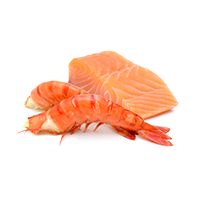 Natural Seafood Flavor
Natural seafood flavor that gives the product an appetizing taste.
Apply pearl-sized drop(s) of seafood goodness onto toothbrush (see dosage chart). Gently brush all surfaces of teeth in a circular motion. For best results, indulge in this lip-smacking dental care once daily. Allow toothbrush to air-dry completely before storing.