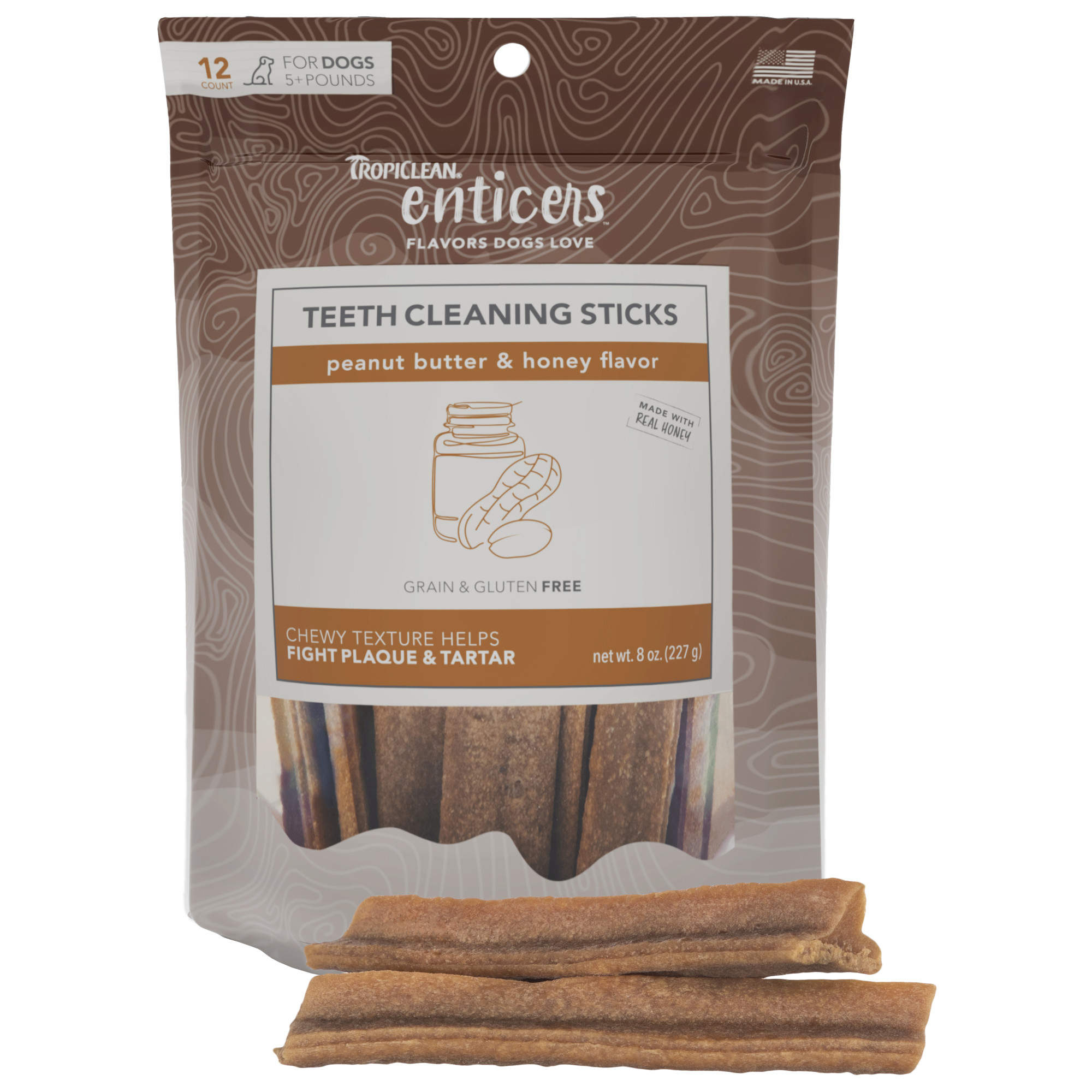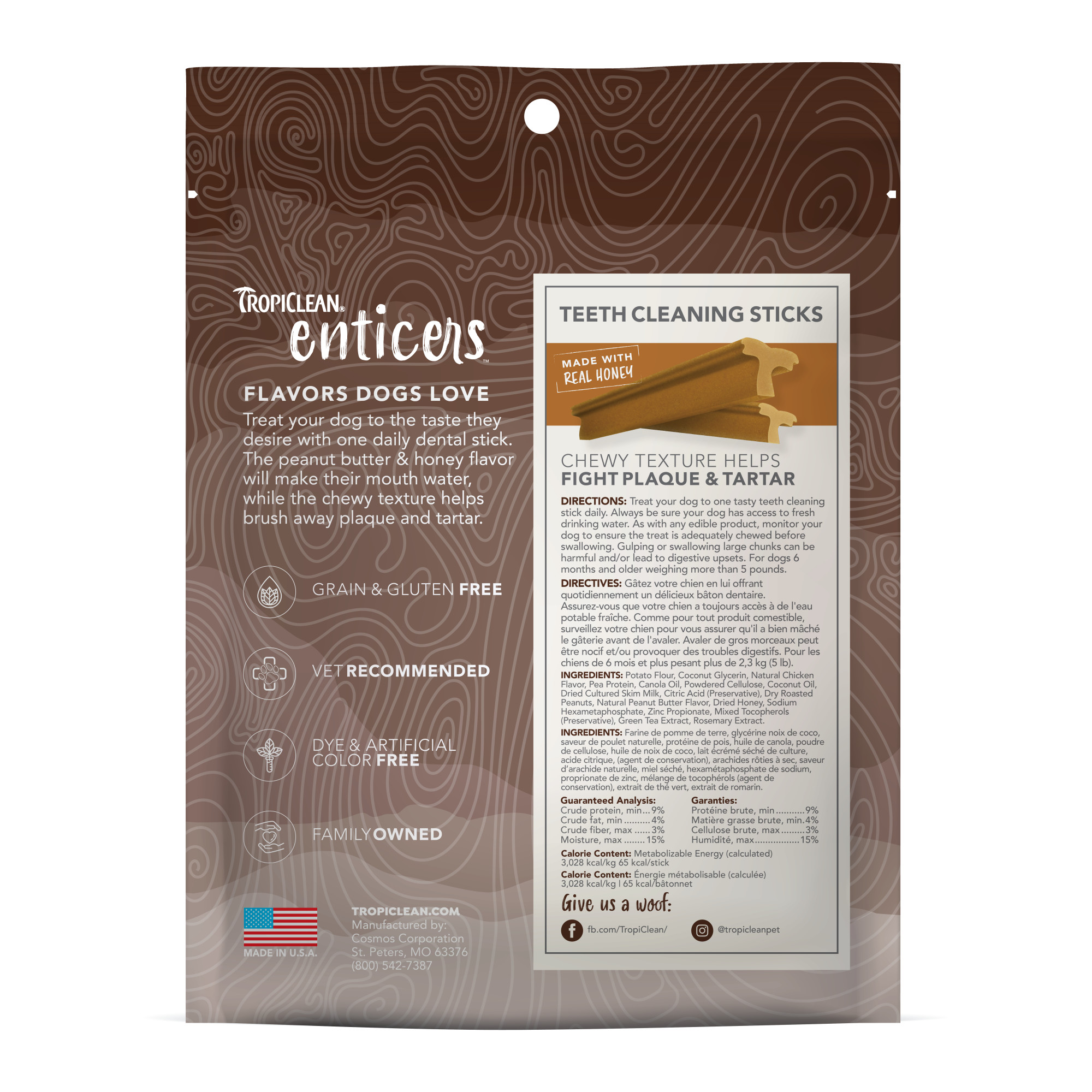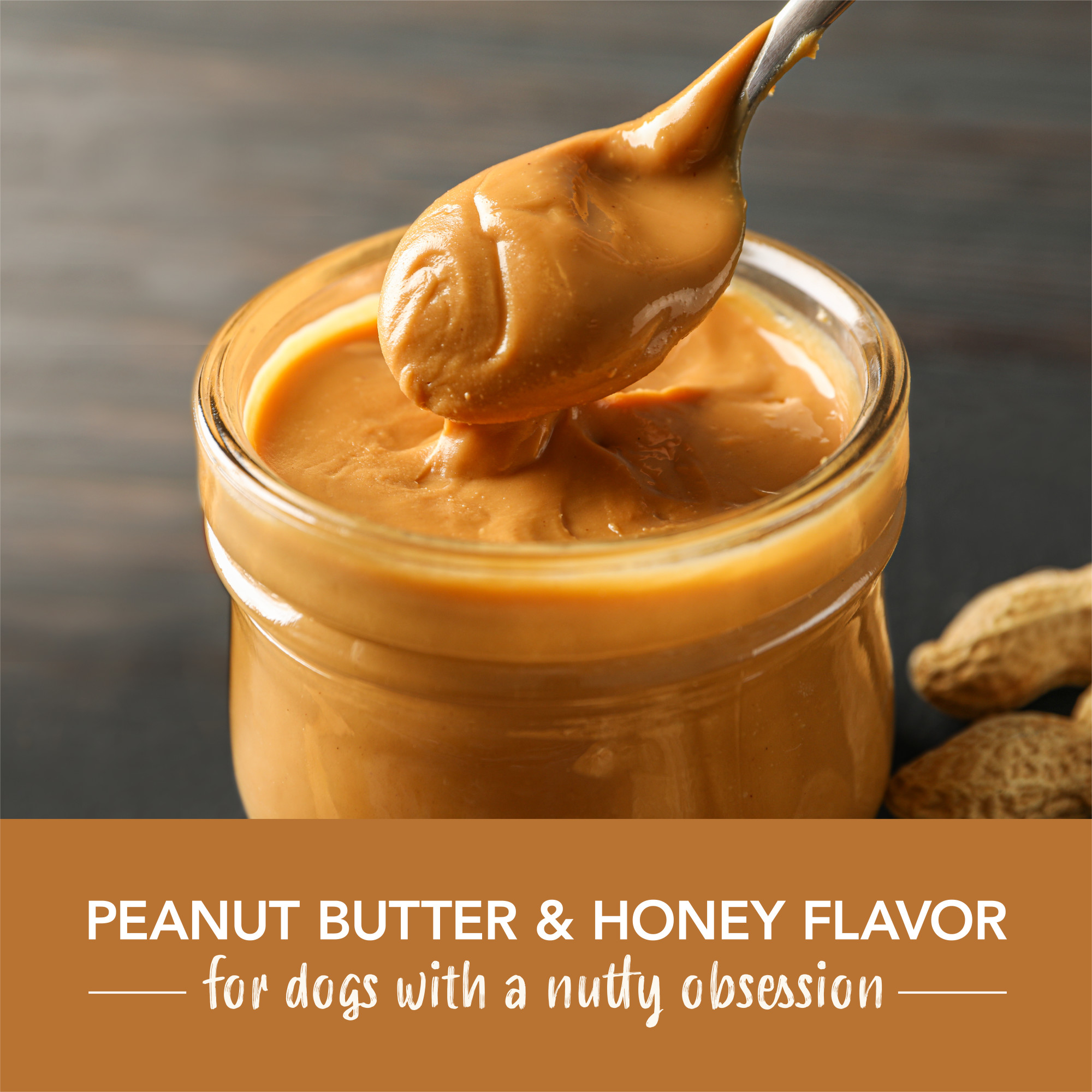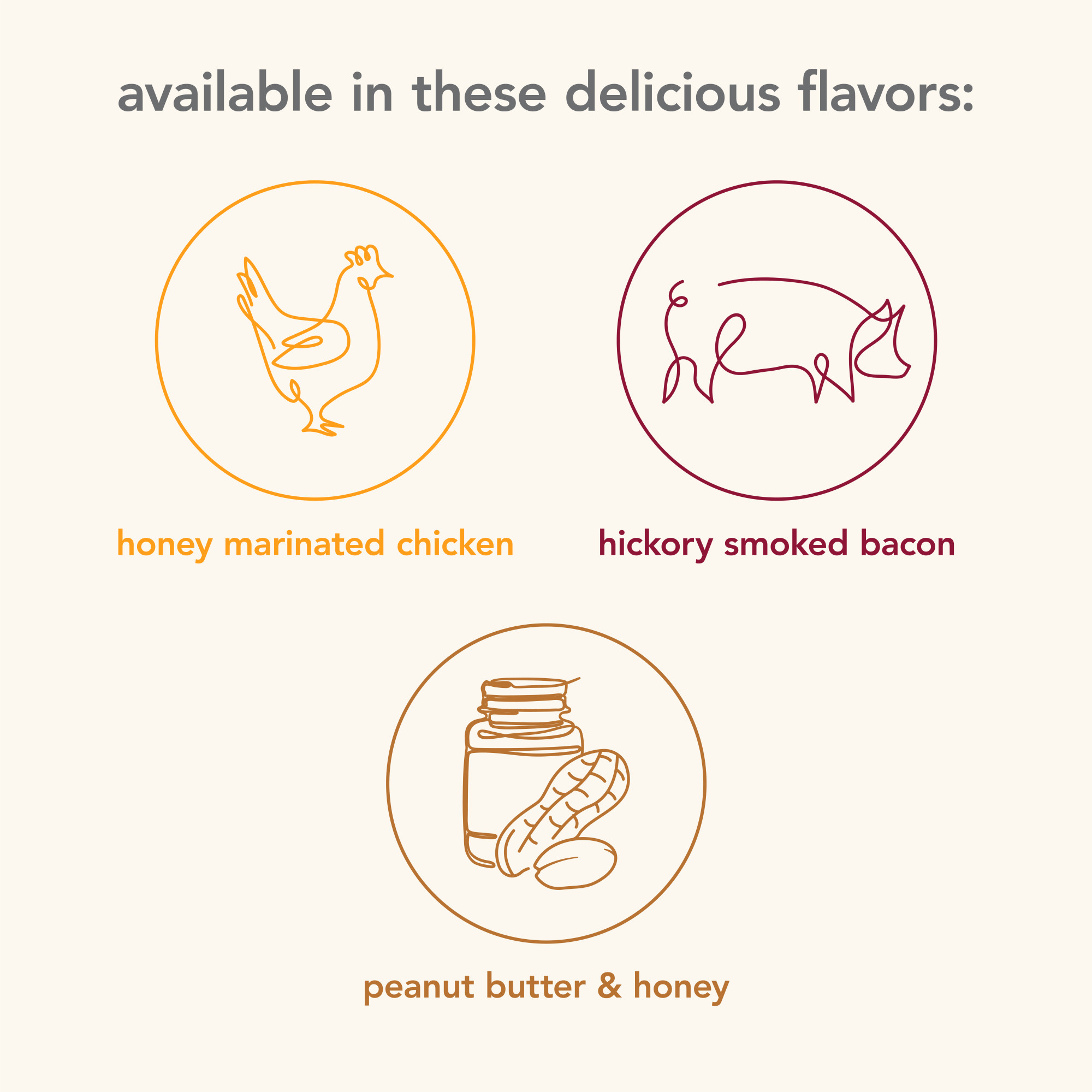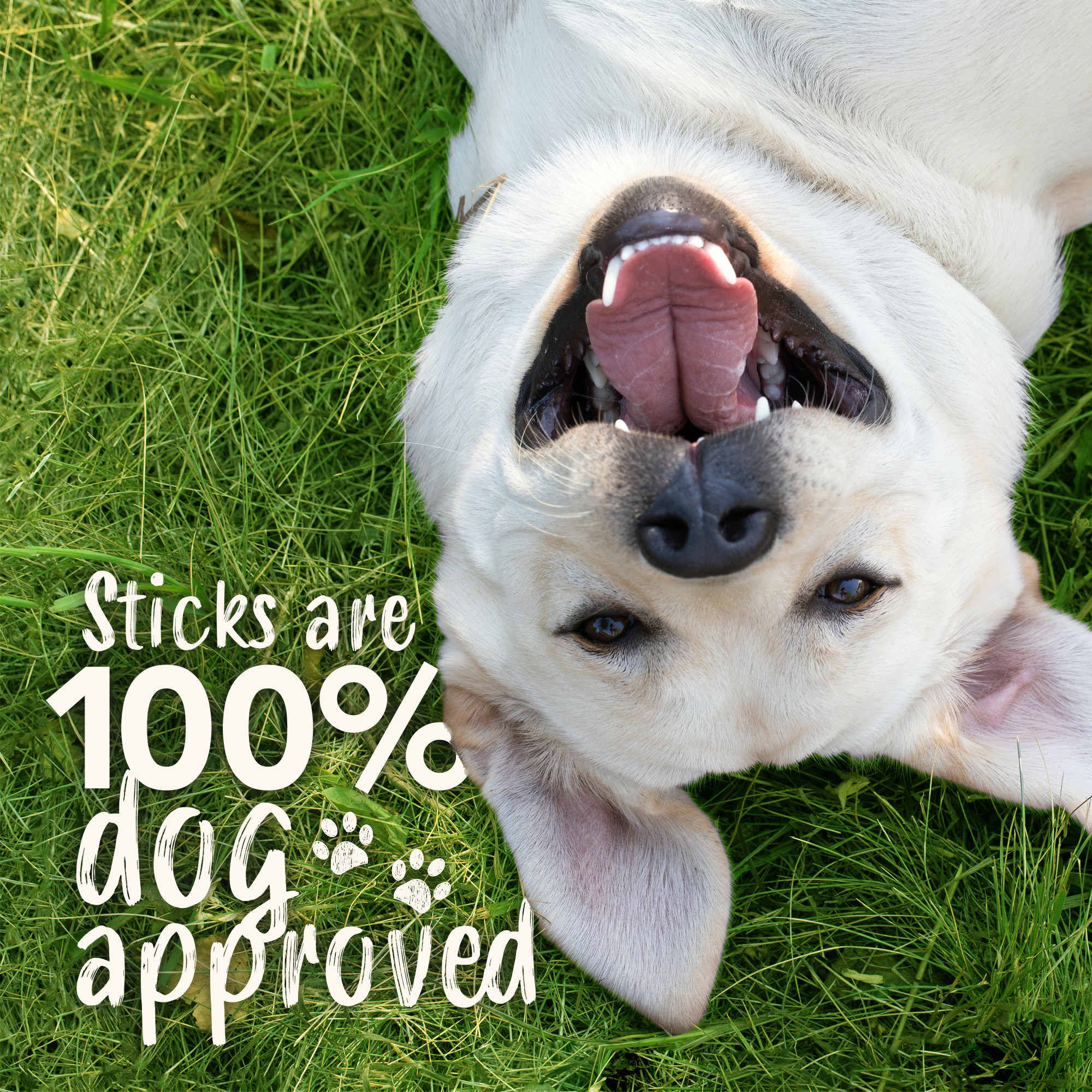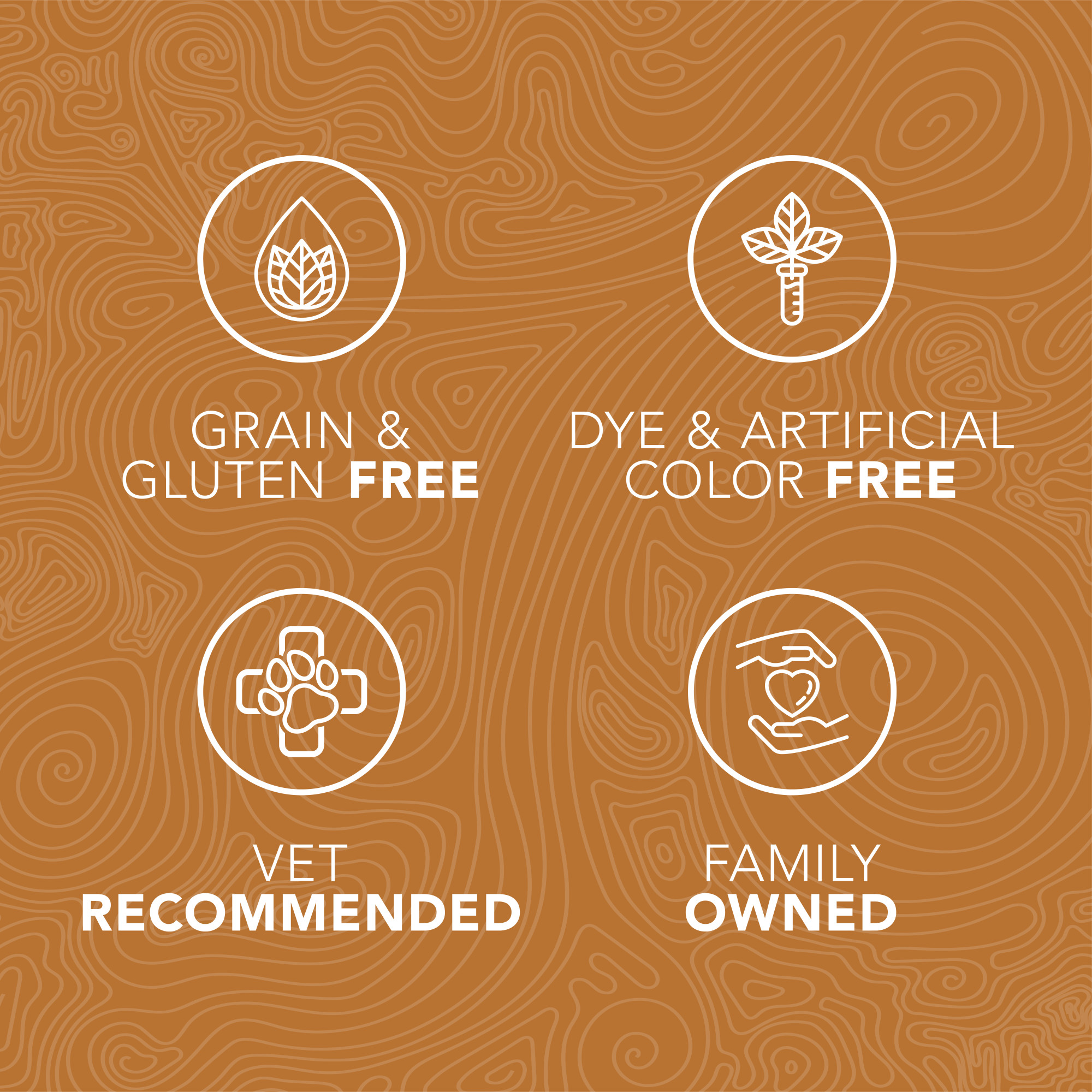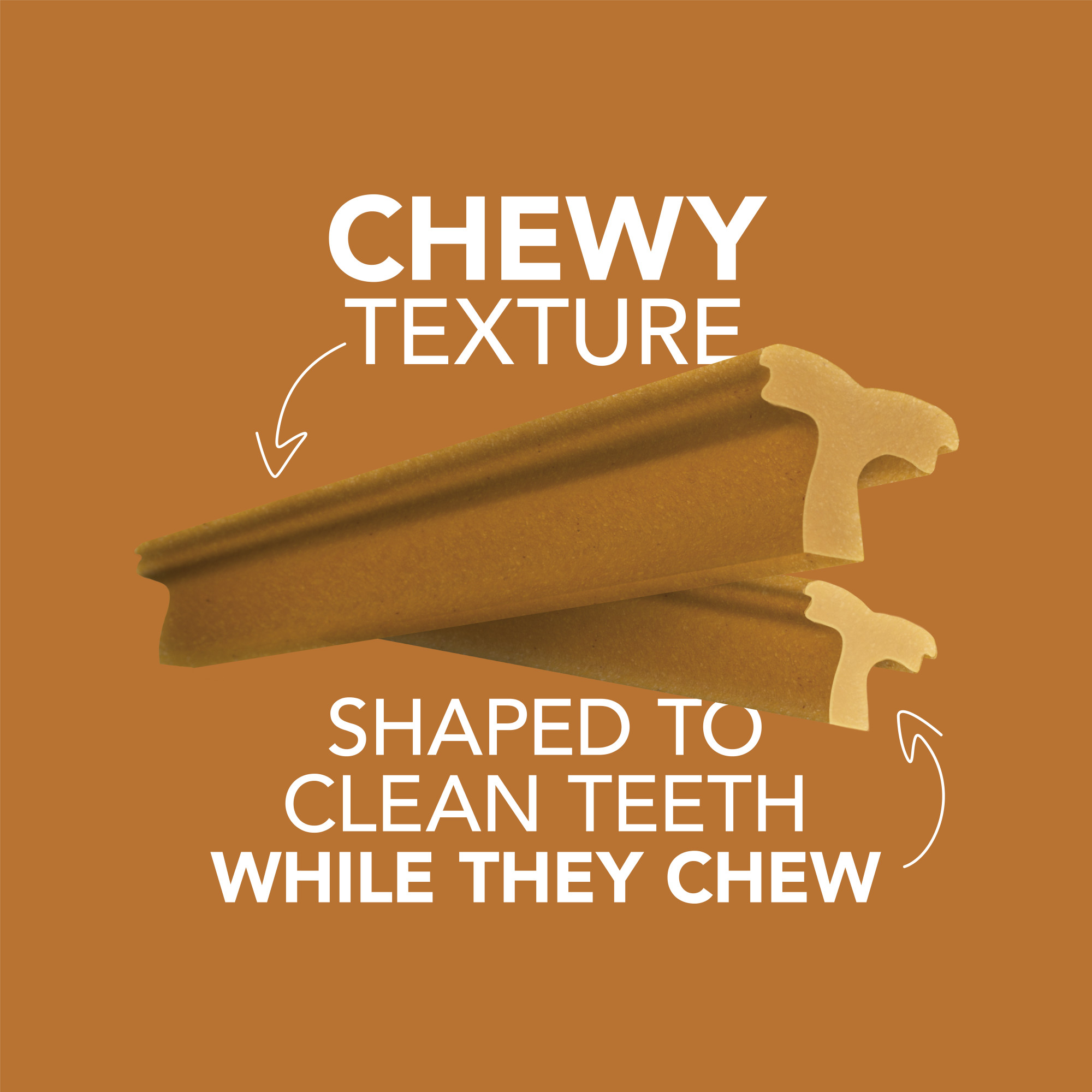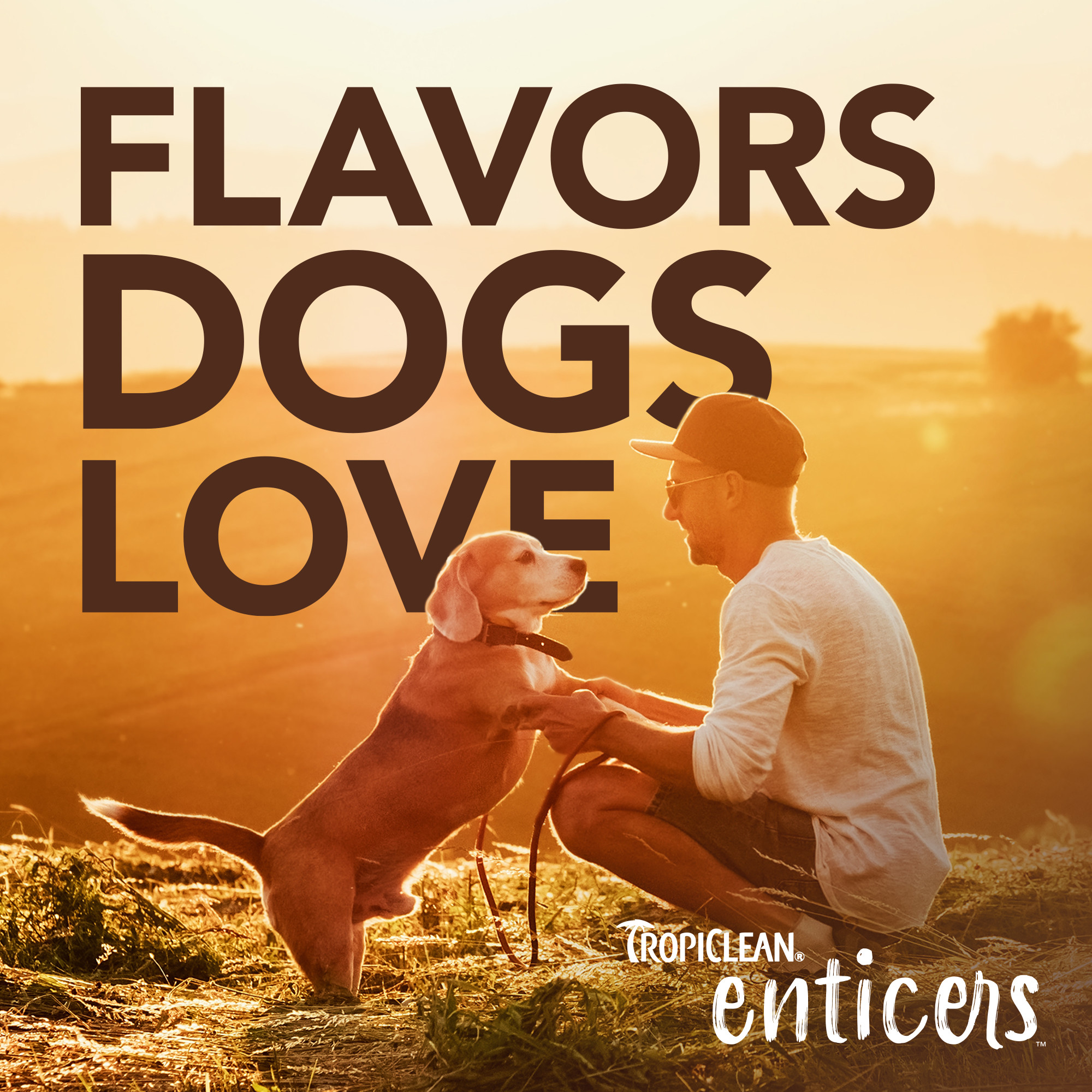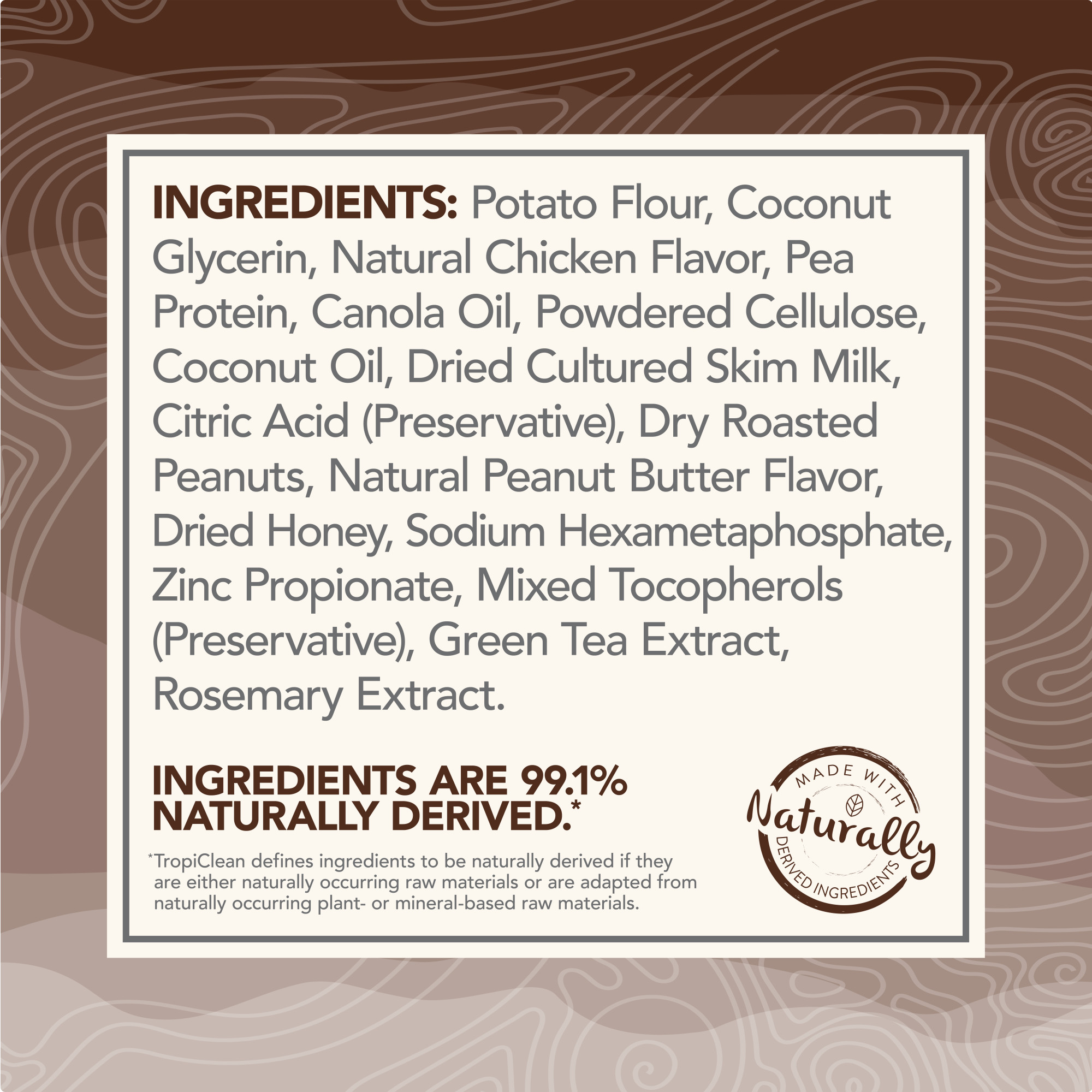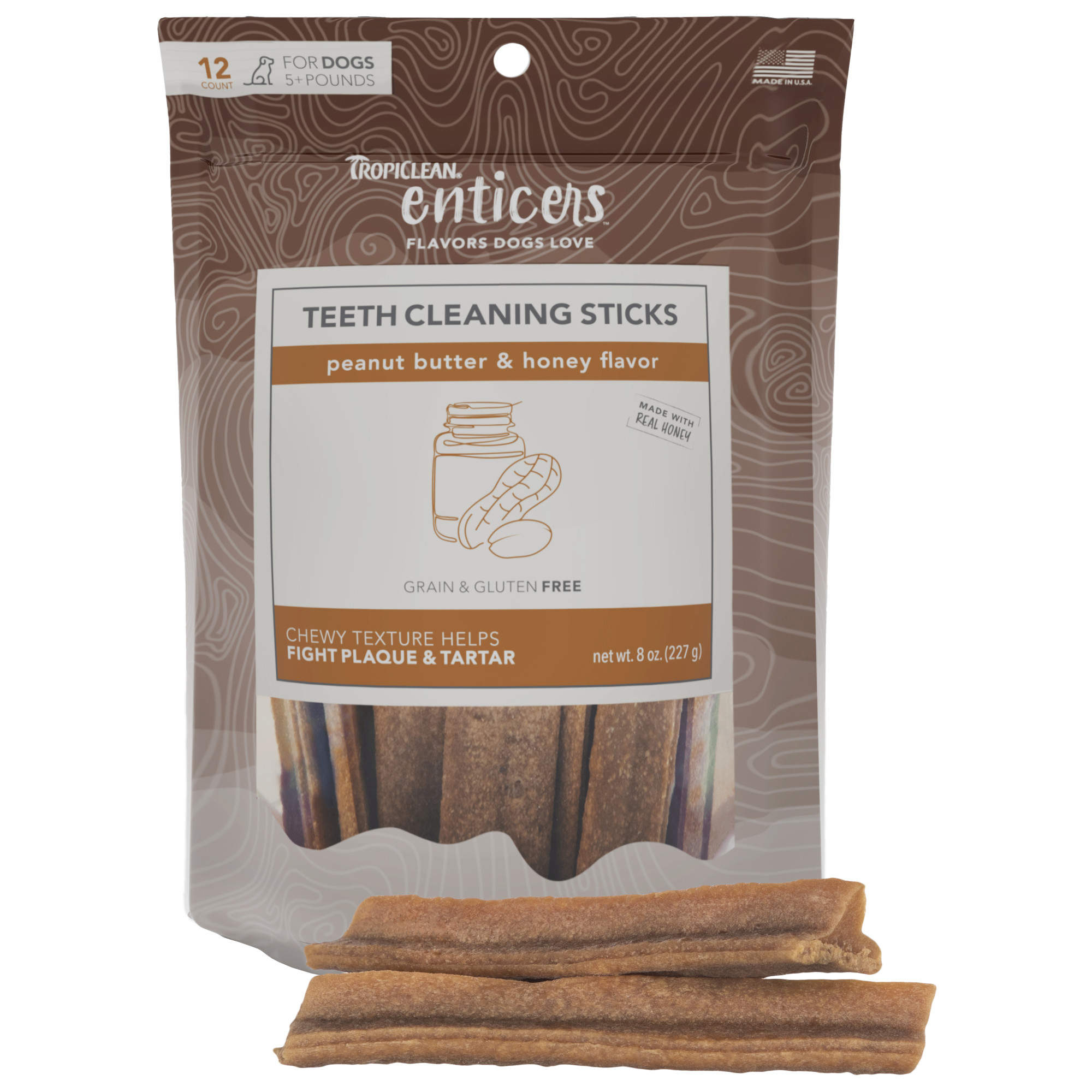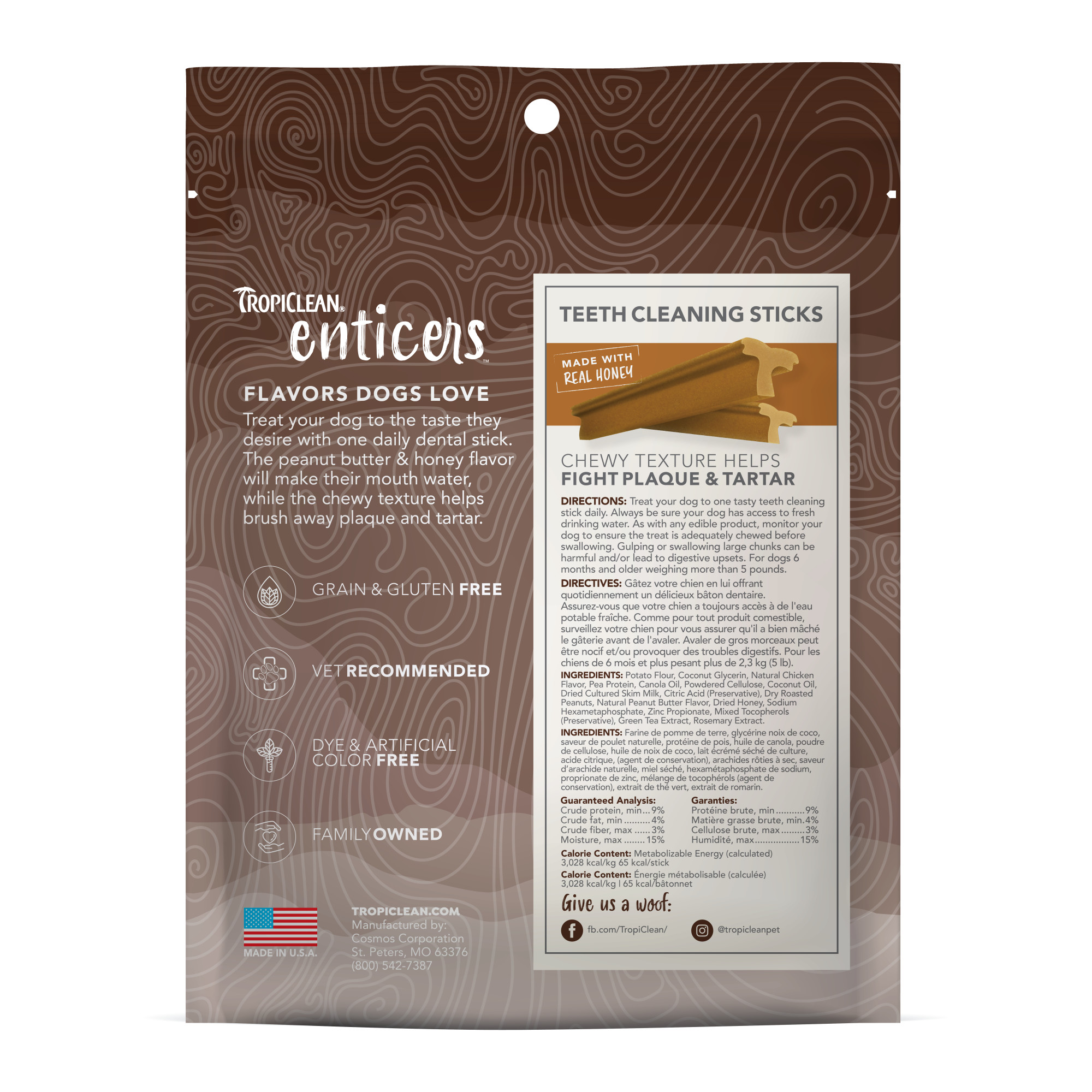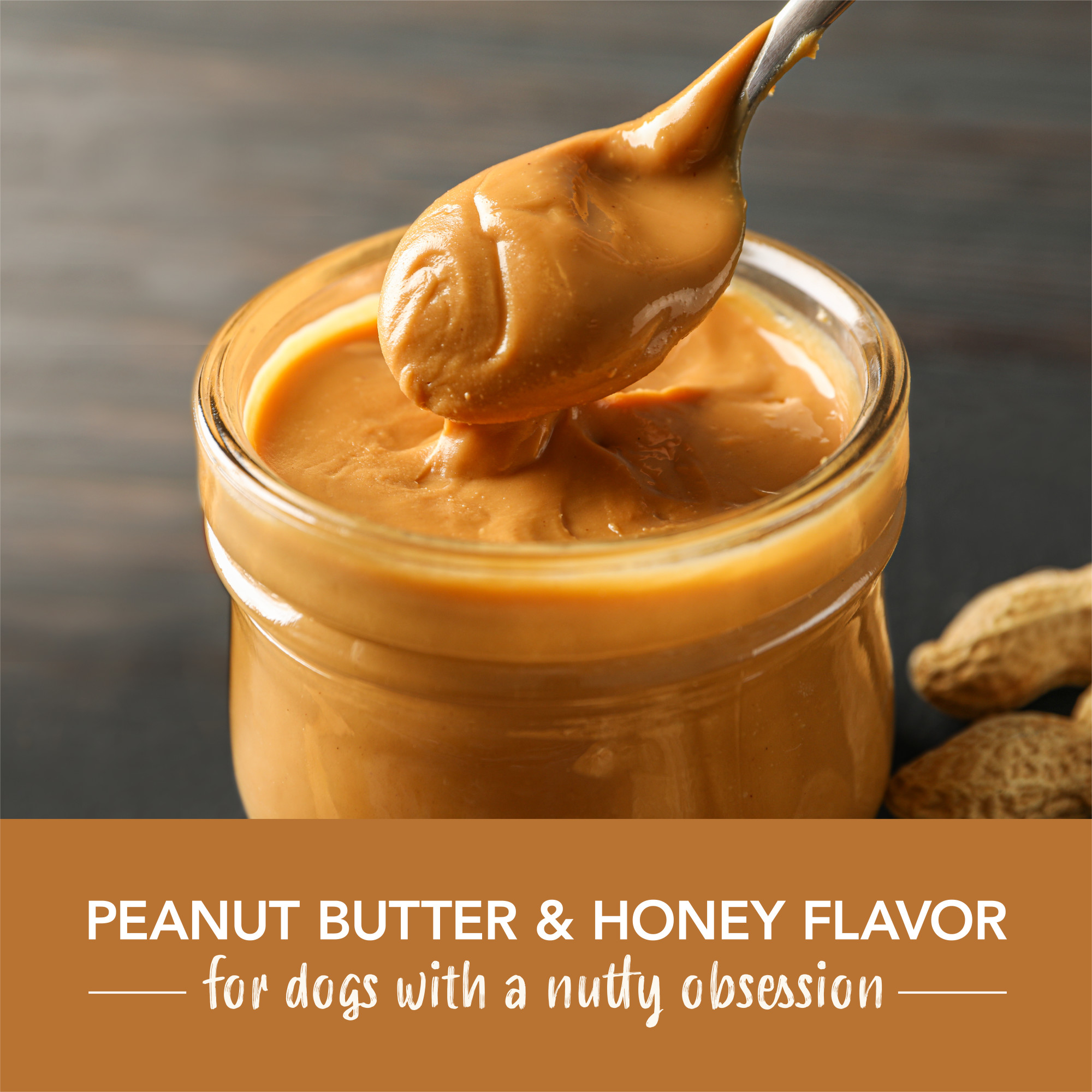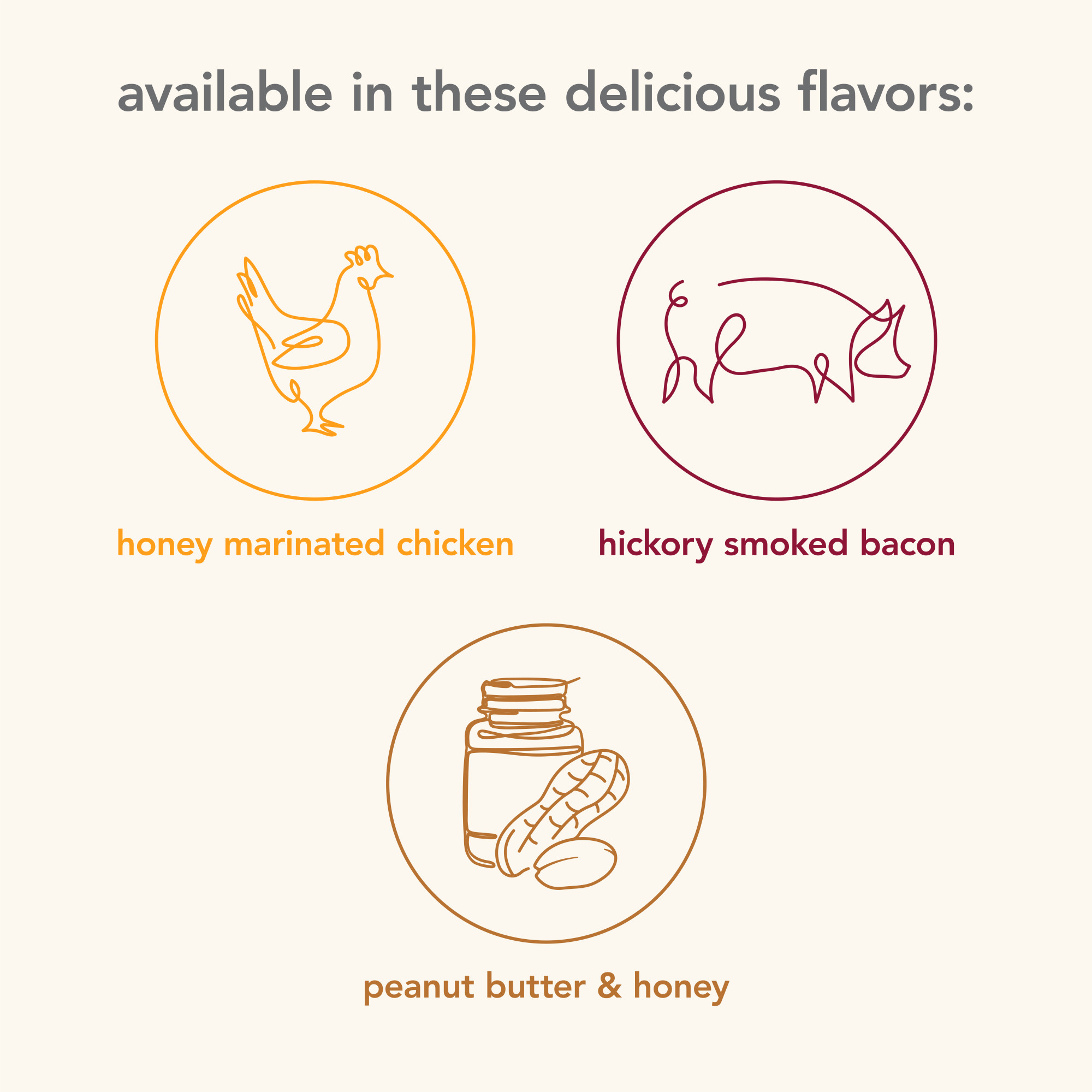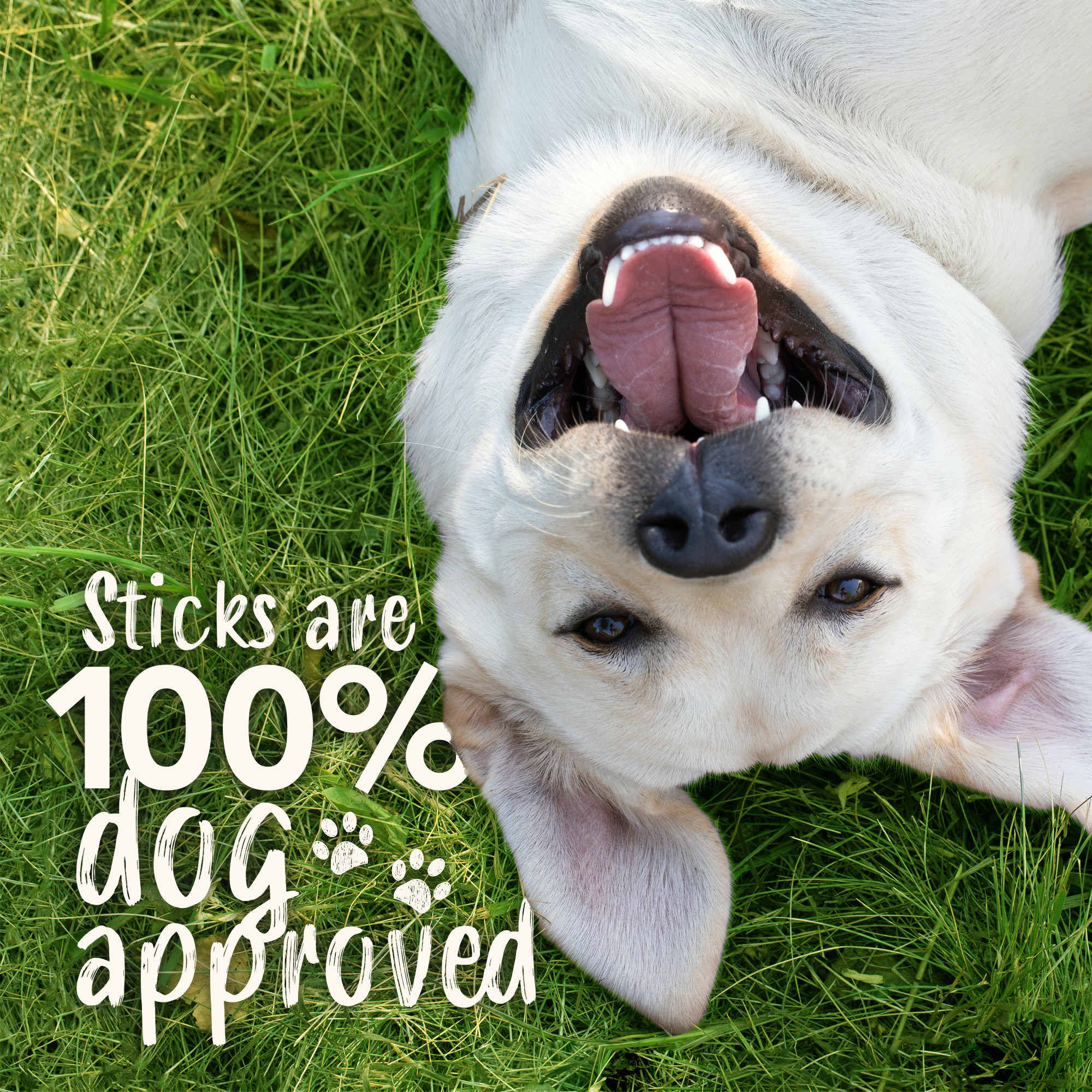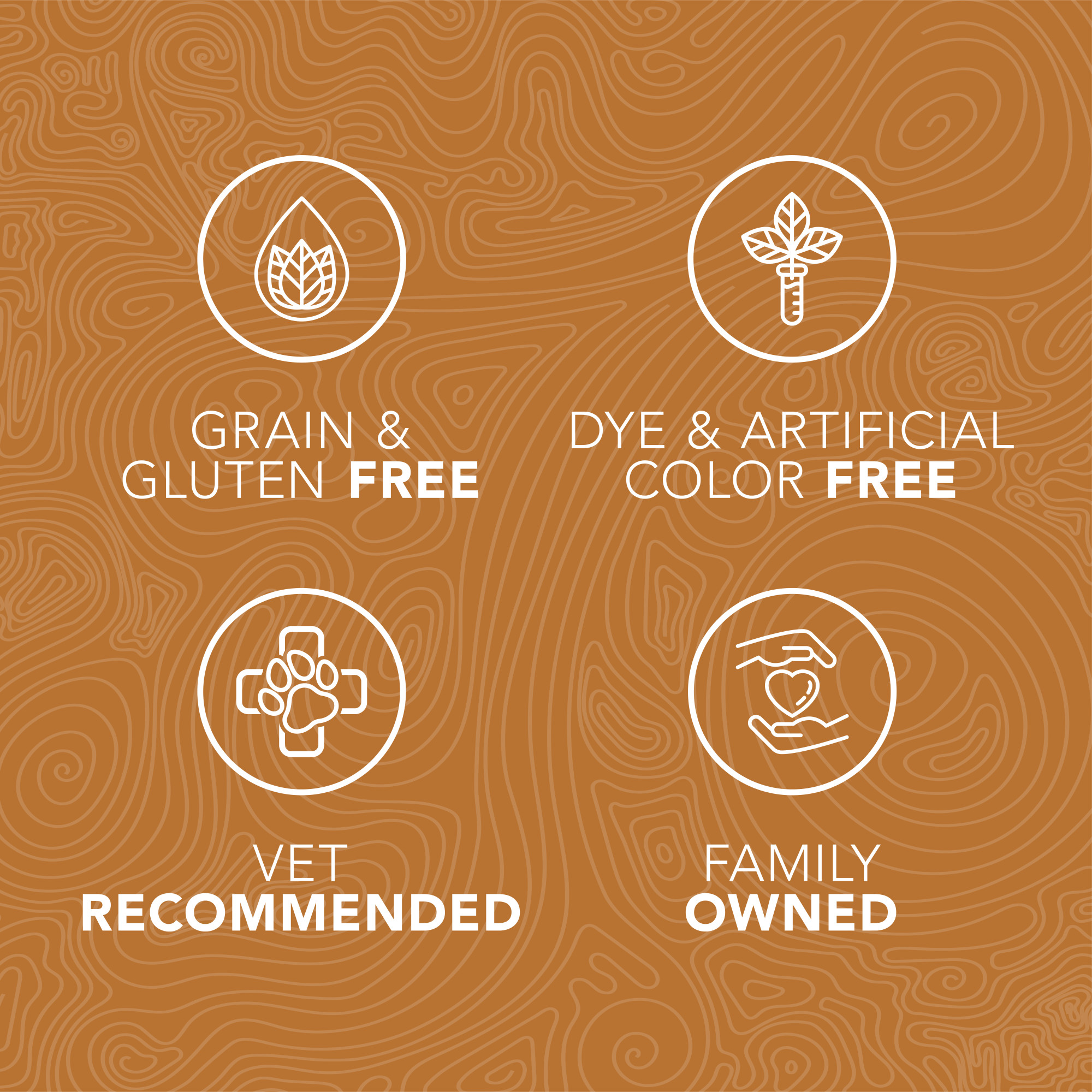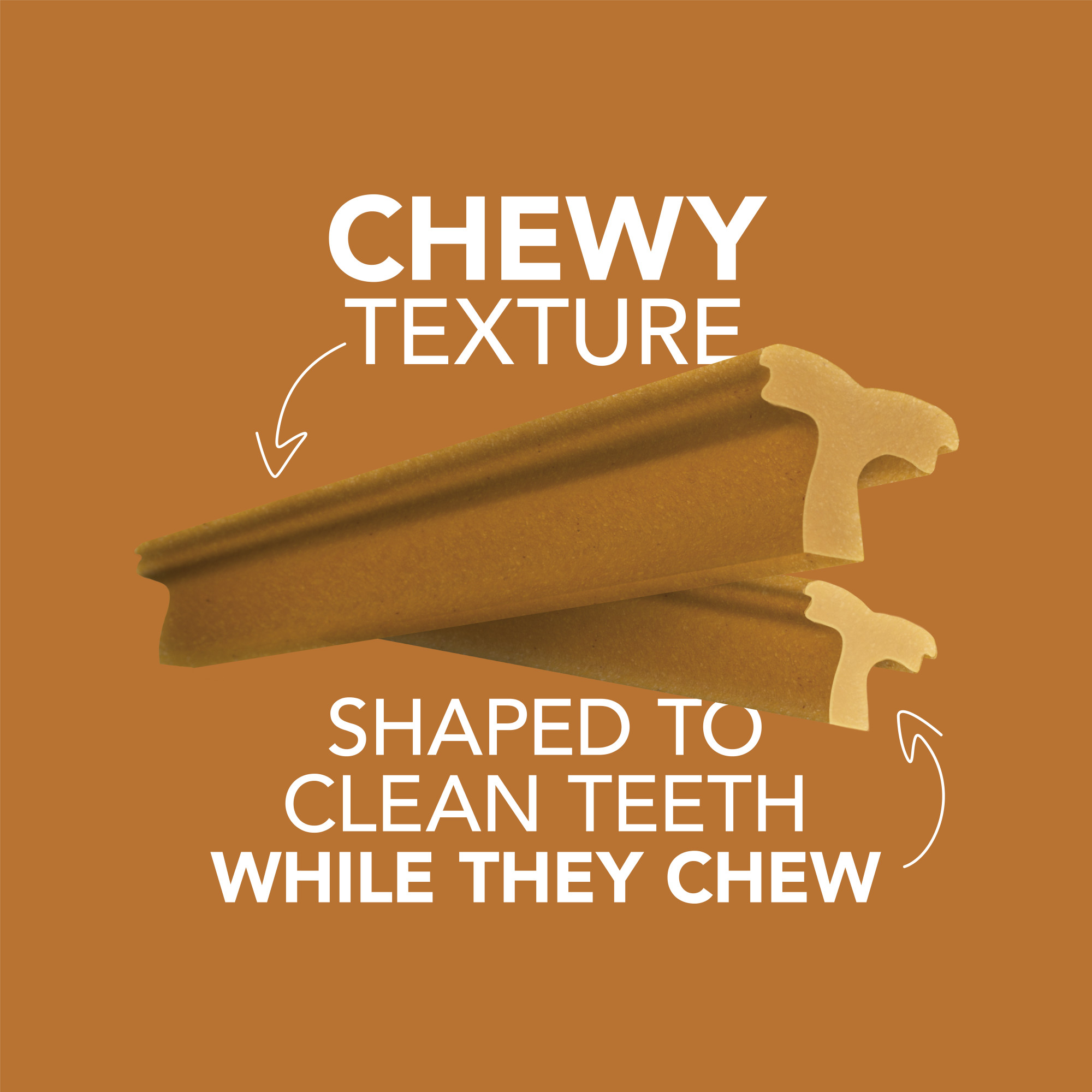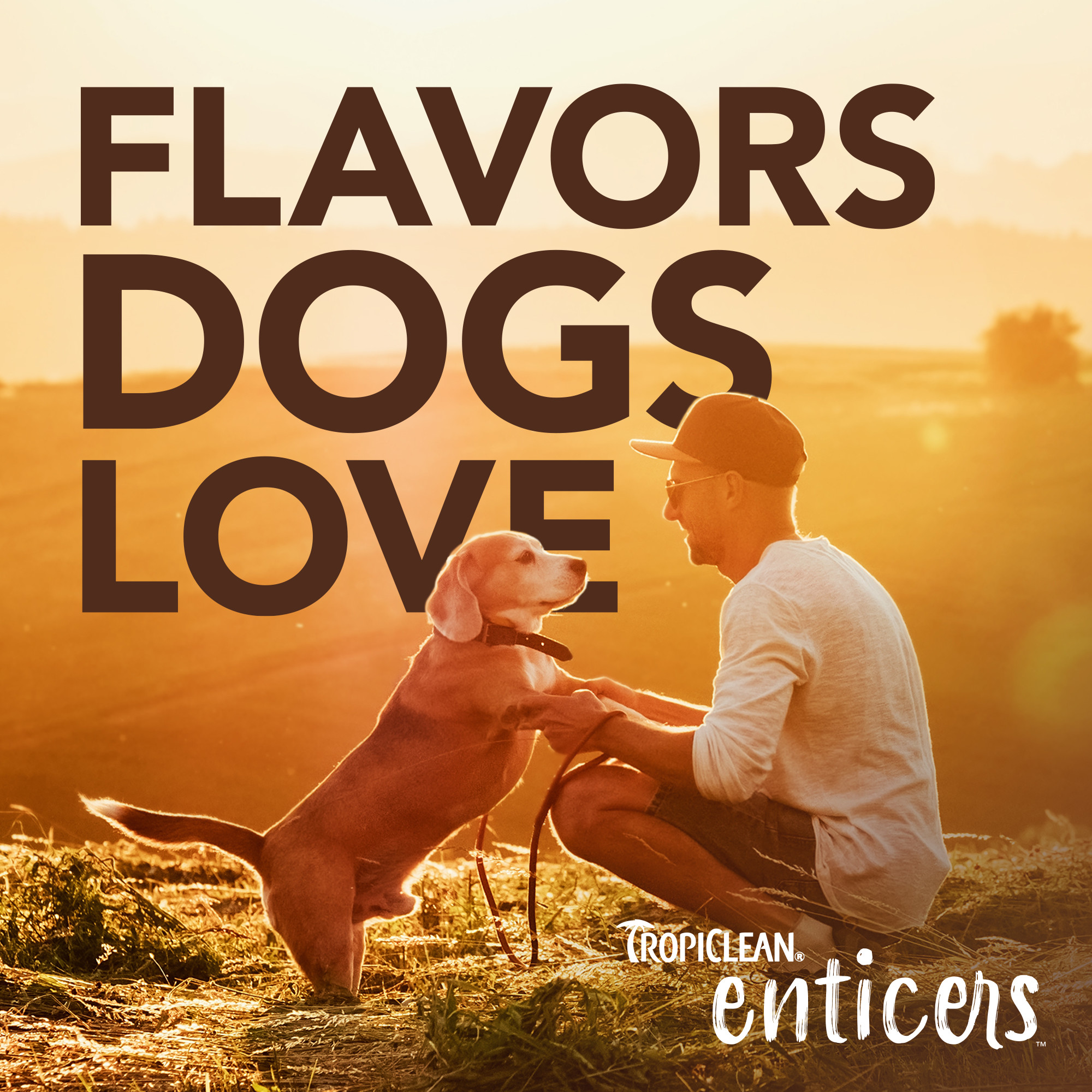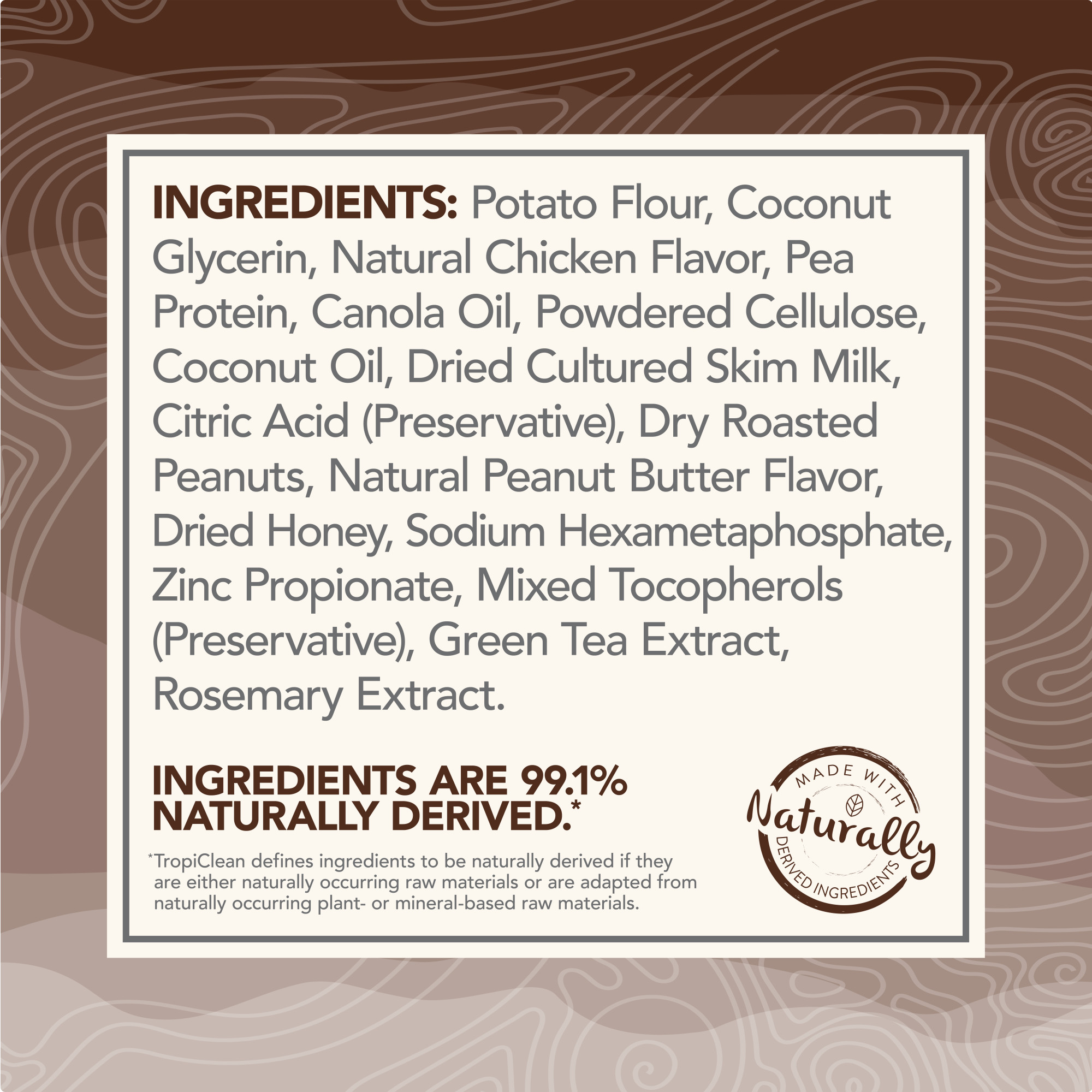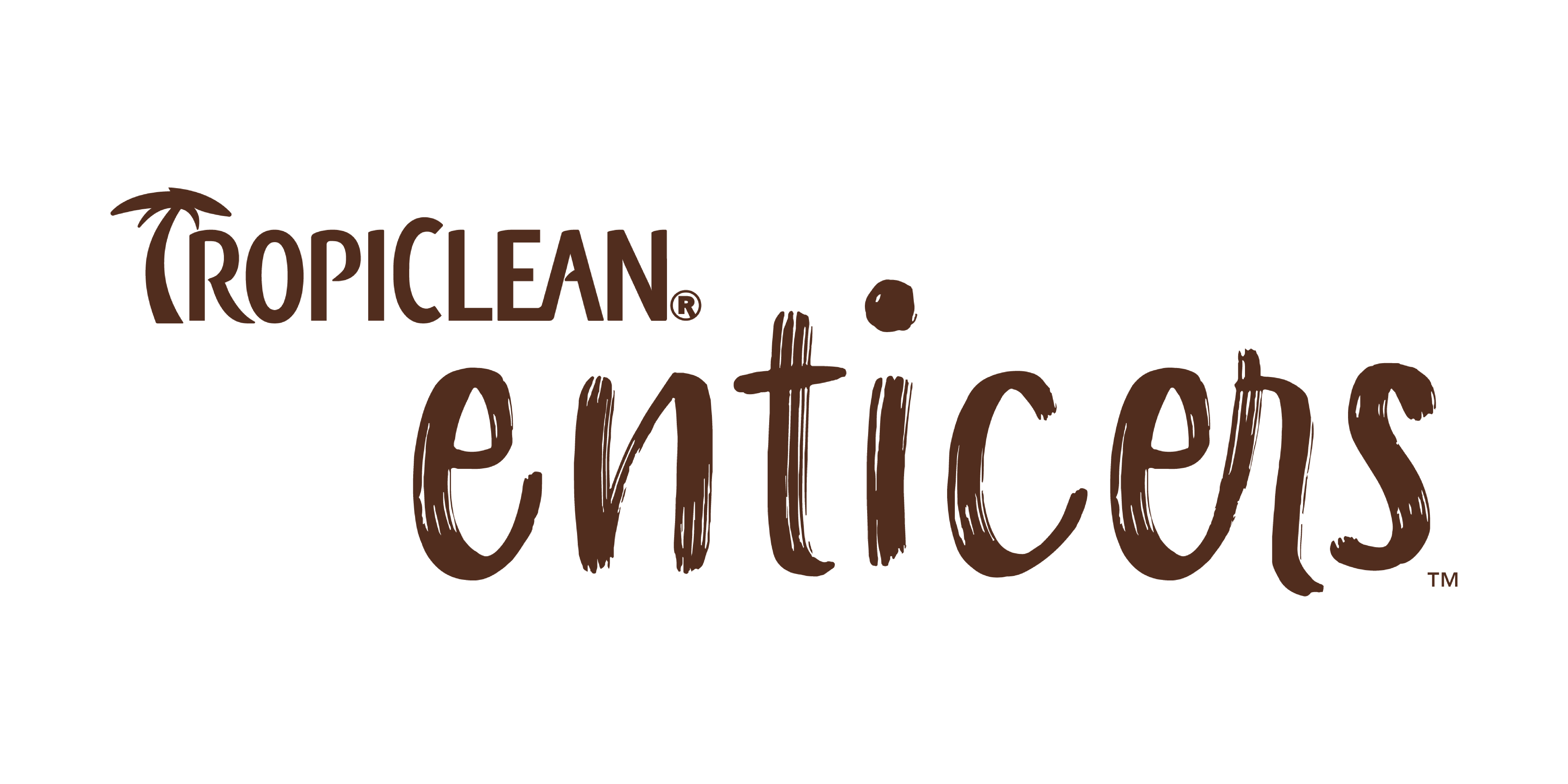 Teeth Cleaning Sticks for Dogs – Peanut Butter & Honey Flavor
Now the flavors your dog loves are the flavors that give them clean teeth and a healthy mouth! TropiClean Enticers Teeth Cleaning Sticks – Peanut Butter & Honey Flavor are specially designed and textured to give your dog a complete teeth brushing with every bite. The sweet and salty flavors of peanut butter and honey will leave their mouth watering for more! Sticks are made with naturally derived ingredients and real honey. Satisfy your dog's innate desire for lip-smacking goodness with one teeth cleaning stick per day.
Delectable Dental Care - One honeynut teeth cleaning stick will satisfy their natural cravings and leave their teeth sparkling clean.
Specially Textured to Clean Teeth - Chewy texture and 90-degree edges simulate brushing to help fight plaque and tartar.
Made with Real Honey - Sticks are 100% dog-approved and are guaranteed to satisfy their sweet & salty cravings!
Shiny Teeth, Full Belly - Give your dog one mouth-watering teeth cleaning stick a day for clean teeth and a healthy mouth. No brushing required!
Pet Parent Approved - Enticers Sticks are free from grain, gluten, artificial colors, dyes, sulfates, and parabens.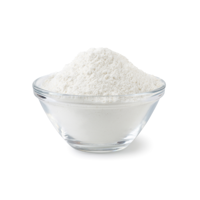 Sodium Hexametaphosphate
Helps reduce calcium in the mouth – the root cause of tartar buildup.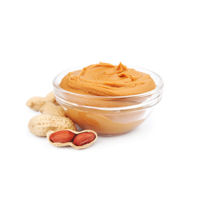 Natural Peanut Butter Flavor
Natural peanut butter flavor that gives the product an appetizing taste.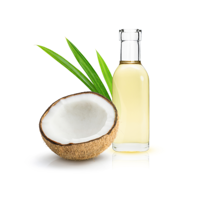 Coconut Oil
Contains lauric acid, a natural antibacterial agent that helps inhibit plaque and tartar.
Treat your dog to one tasty teeth-cleaning stick daily. Always be sure your dog has access to fresh drinking water. As with any edible product, monitor your dog to ensure the treat is adequately chewed before swallowing. Gulping or swallowing large chunks can be harmful and/or lead to digestive upsets. For dogs 6 months and older weighing more than 5 pounds.