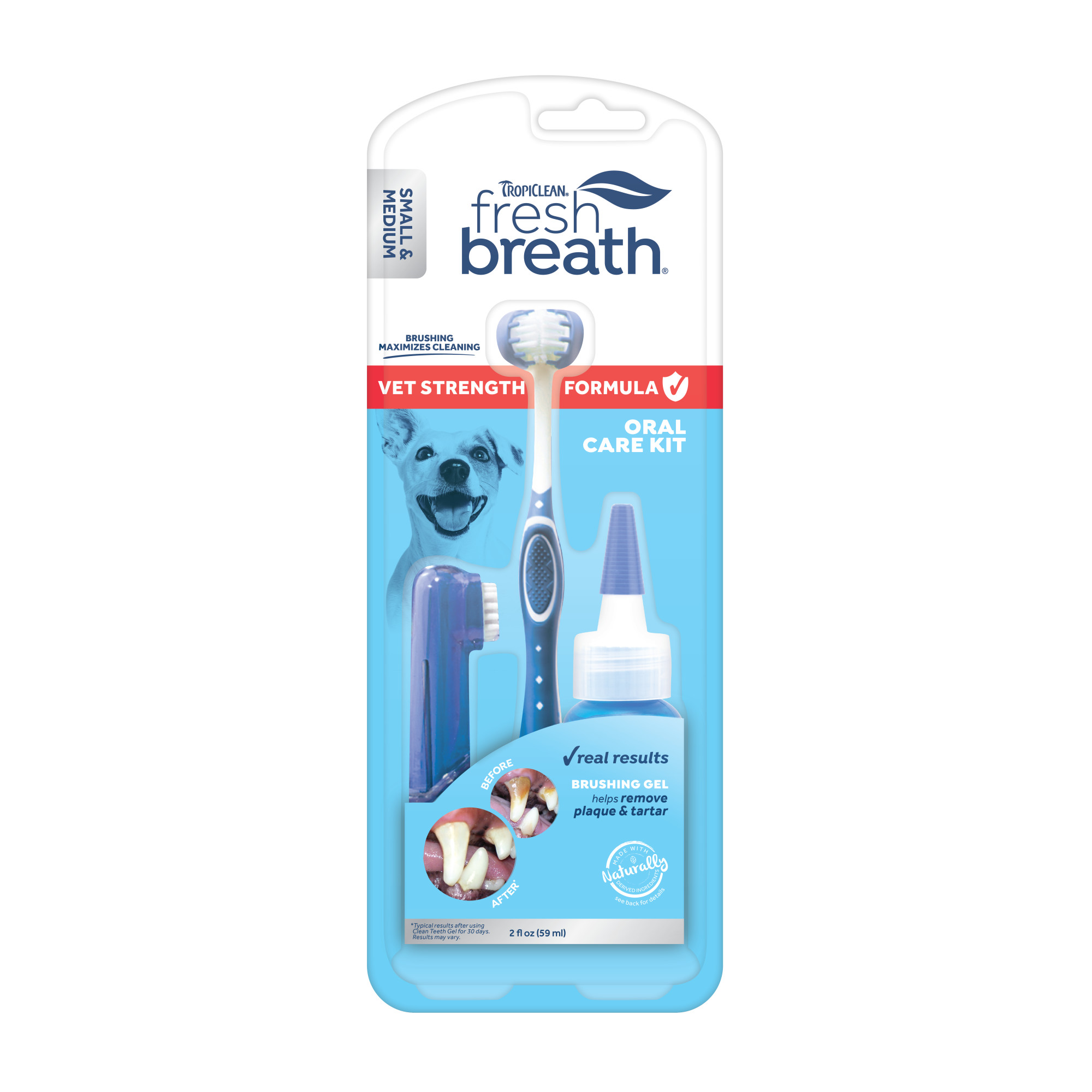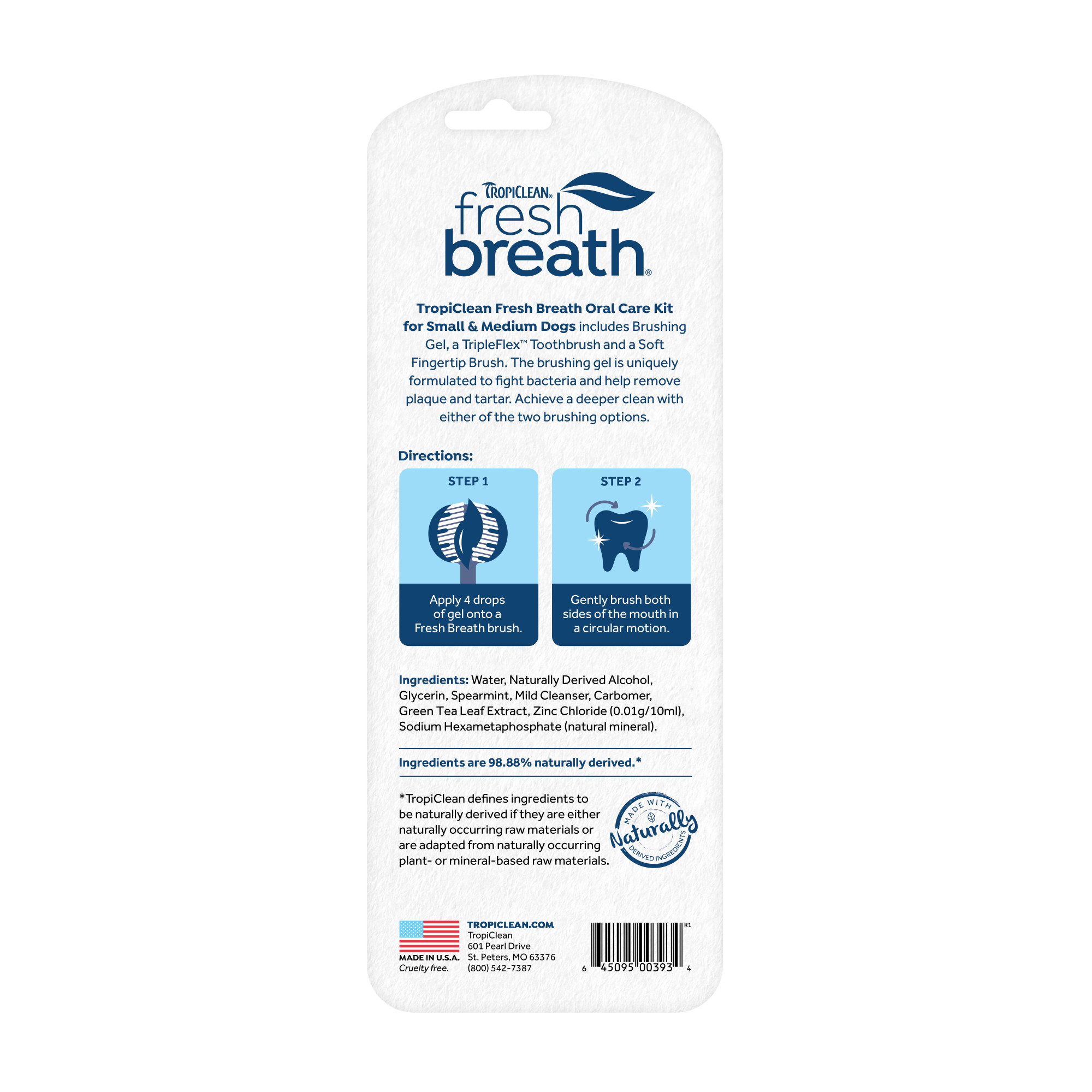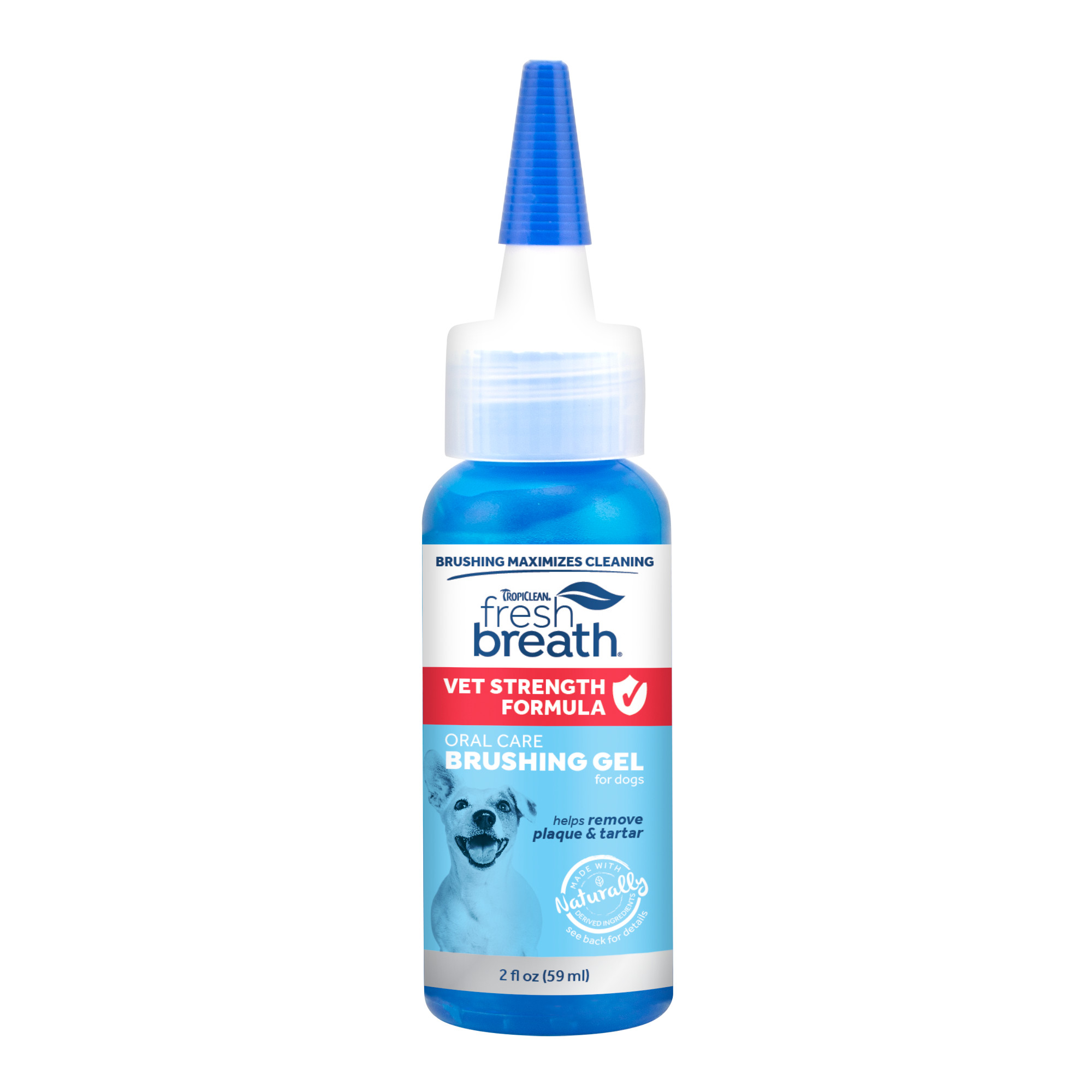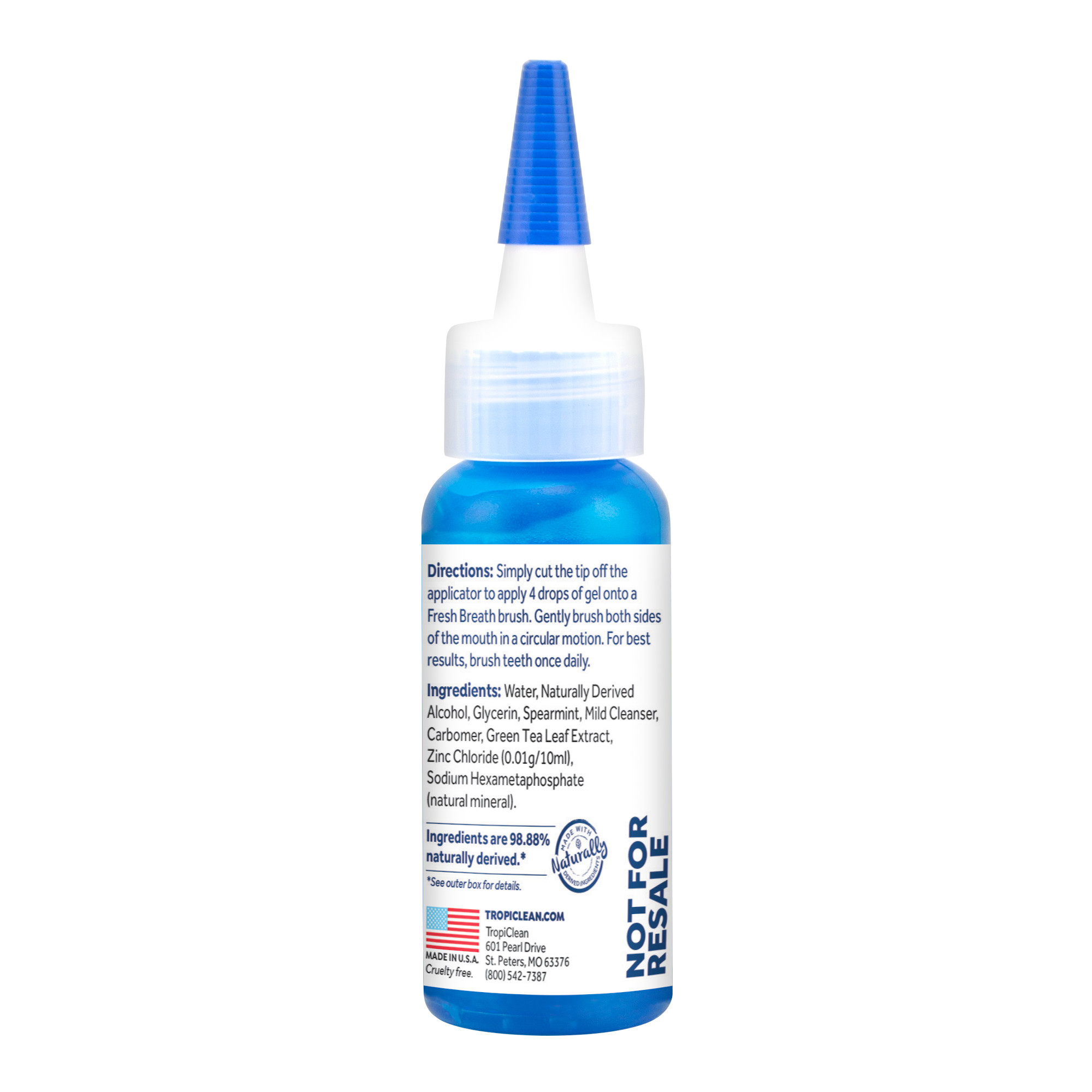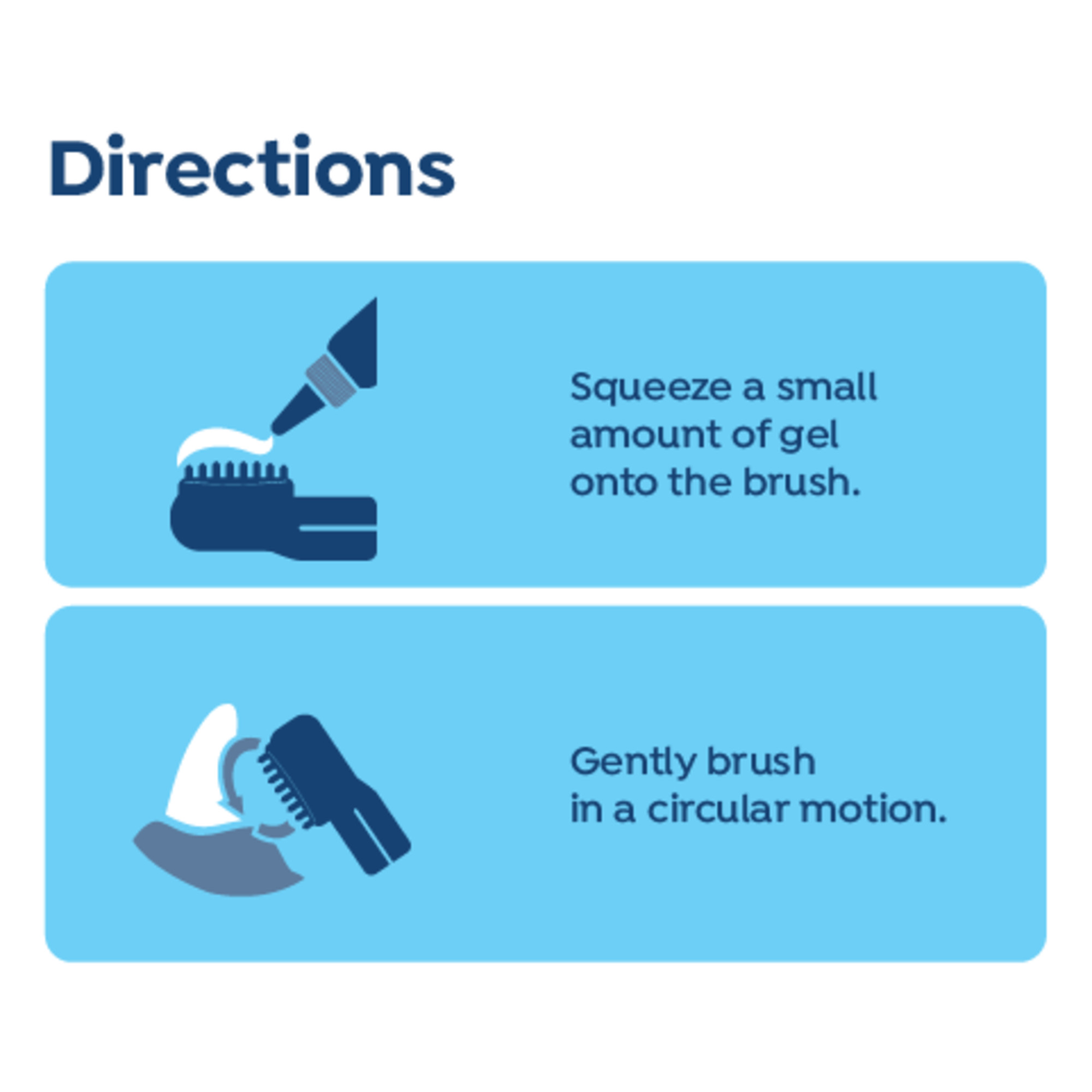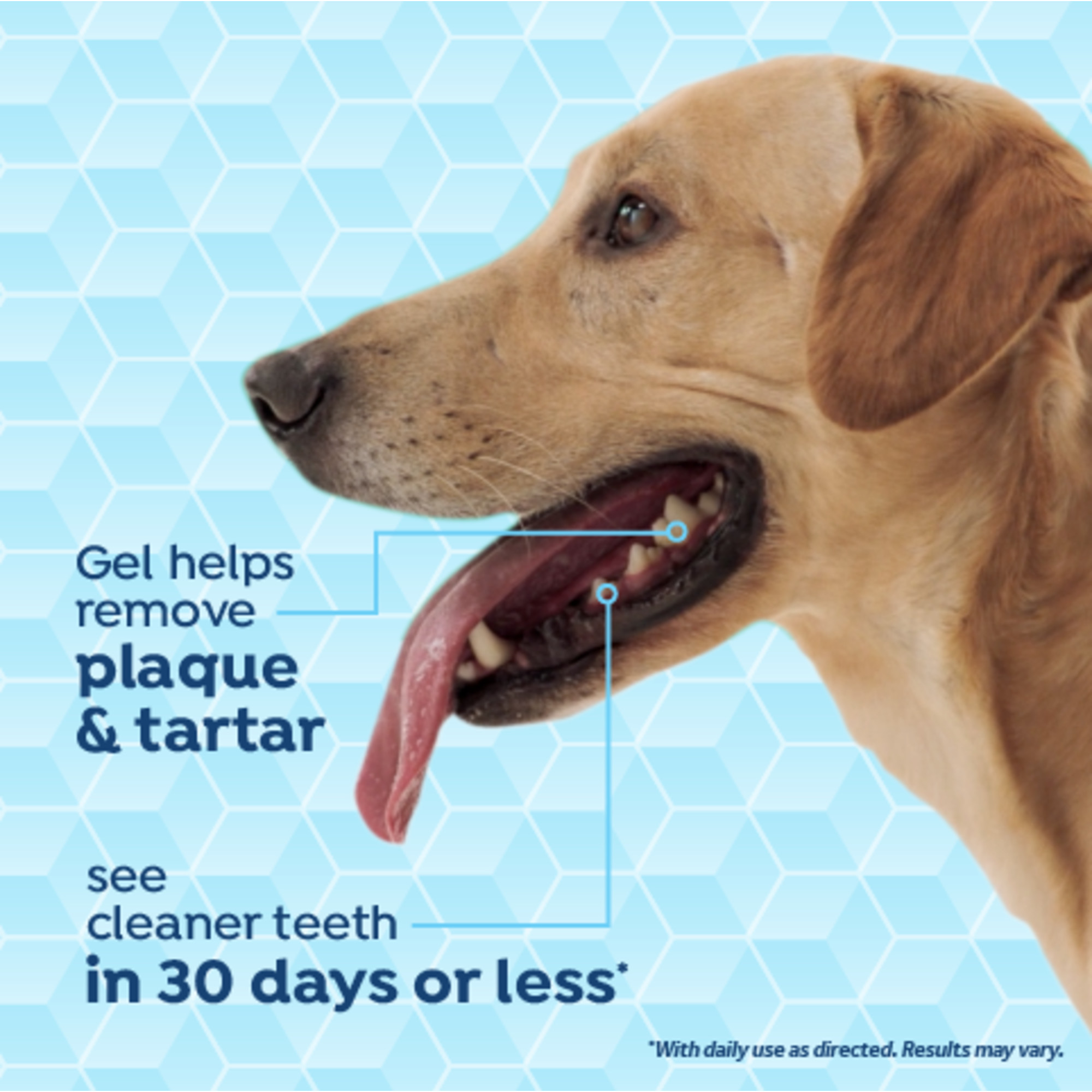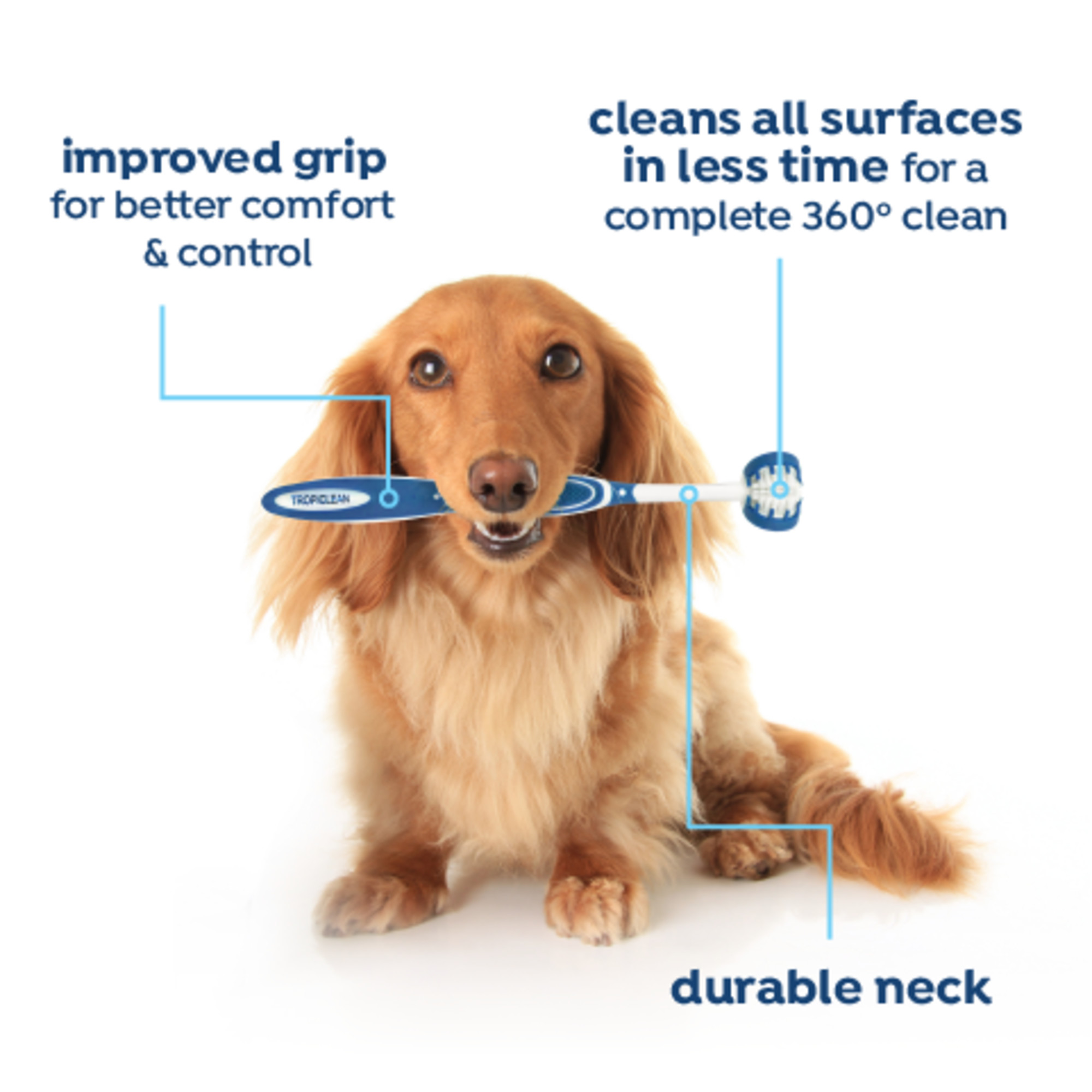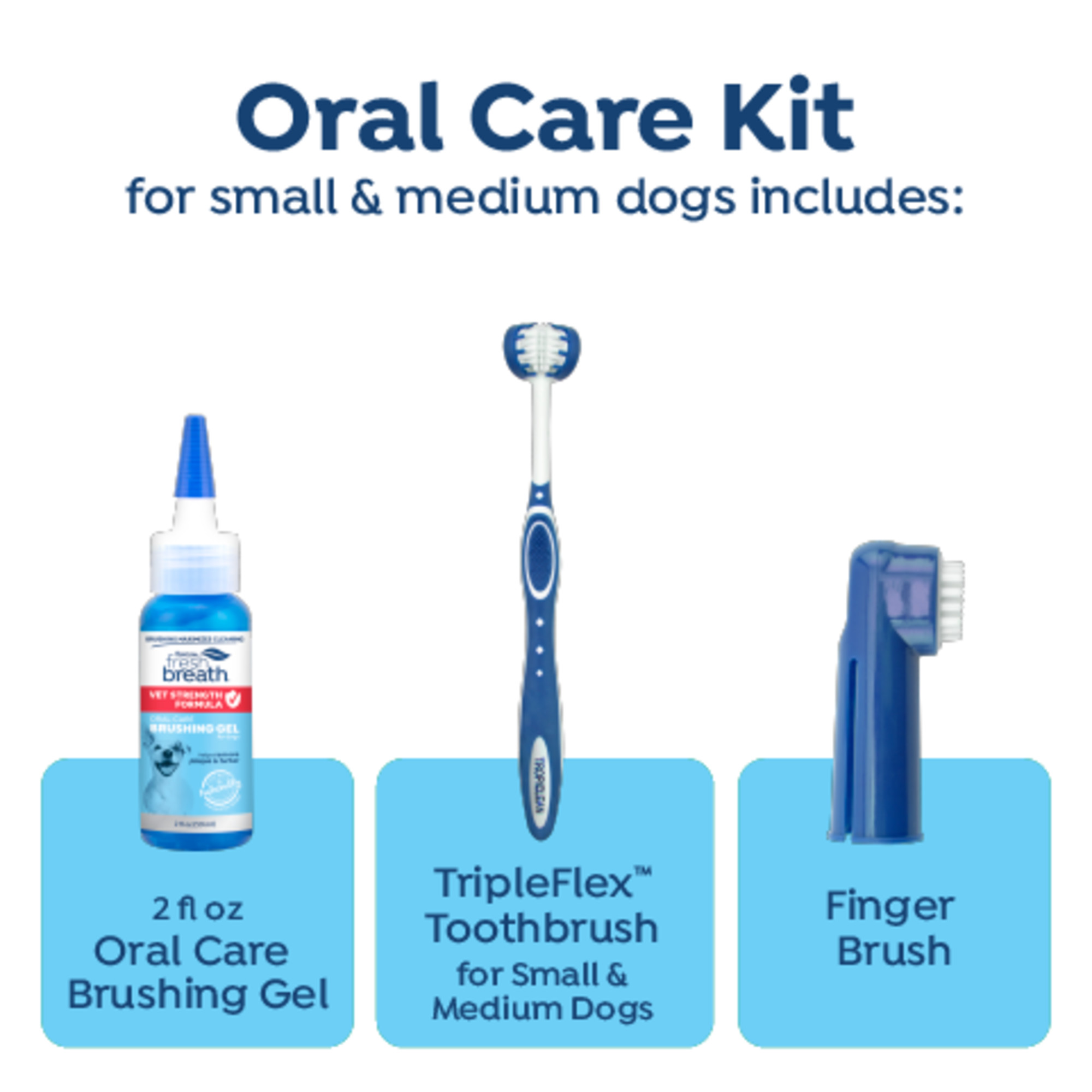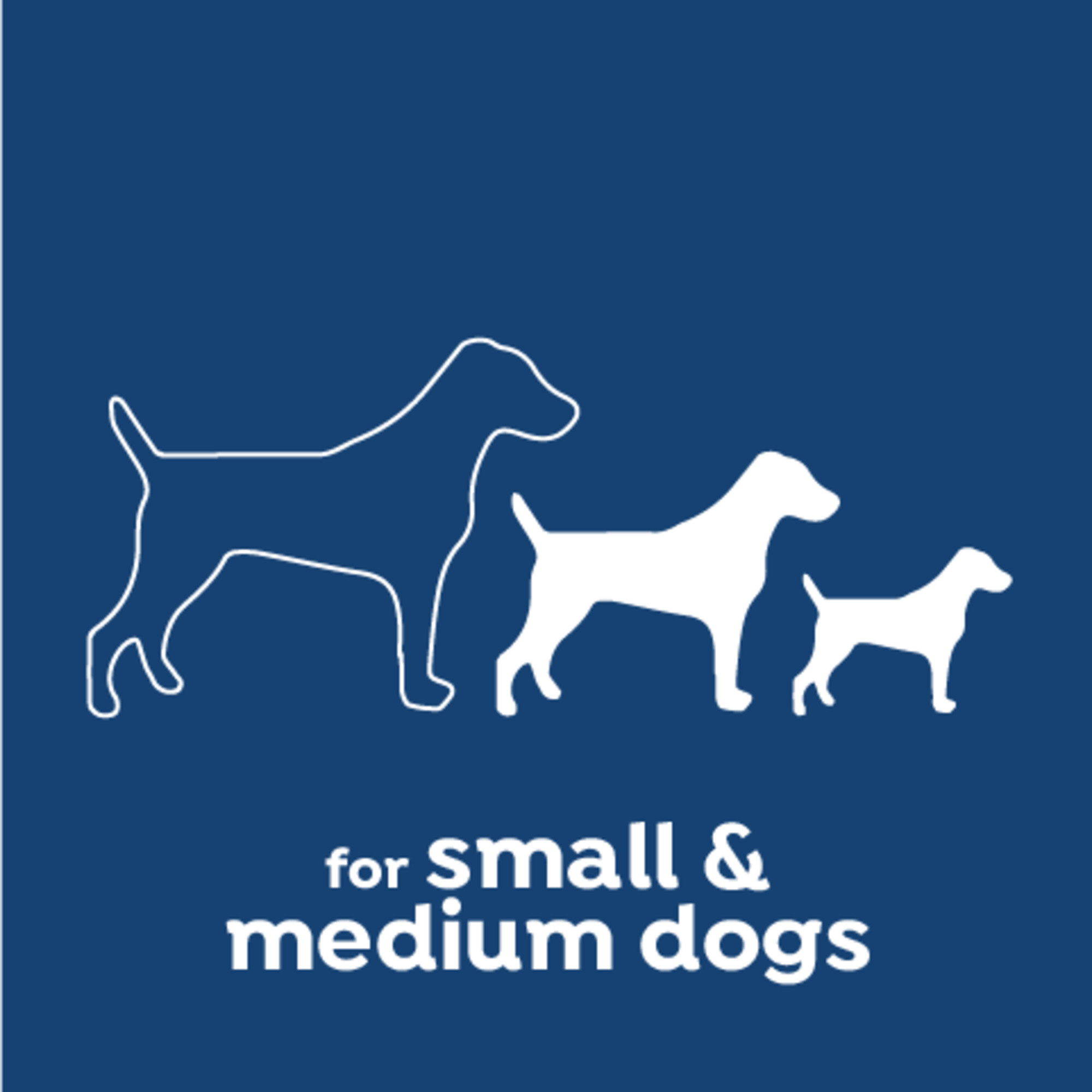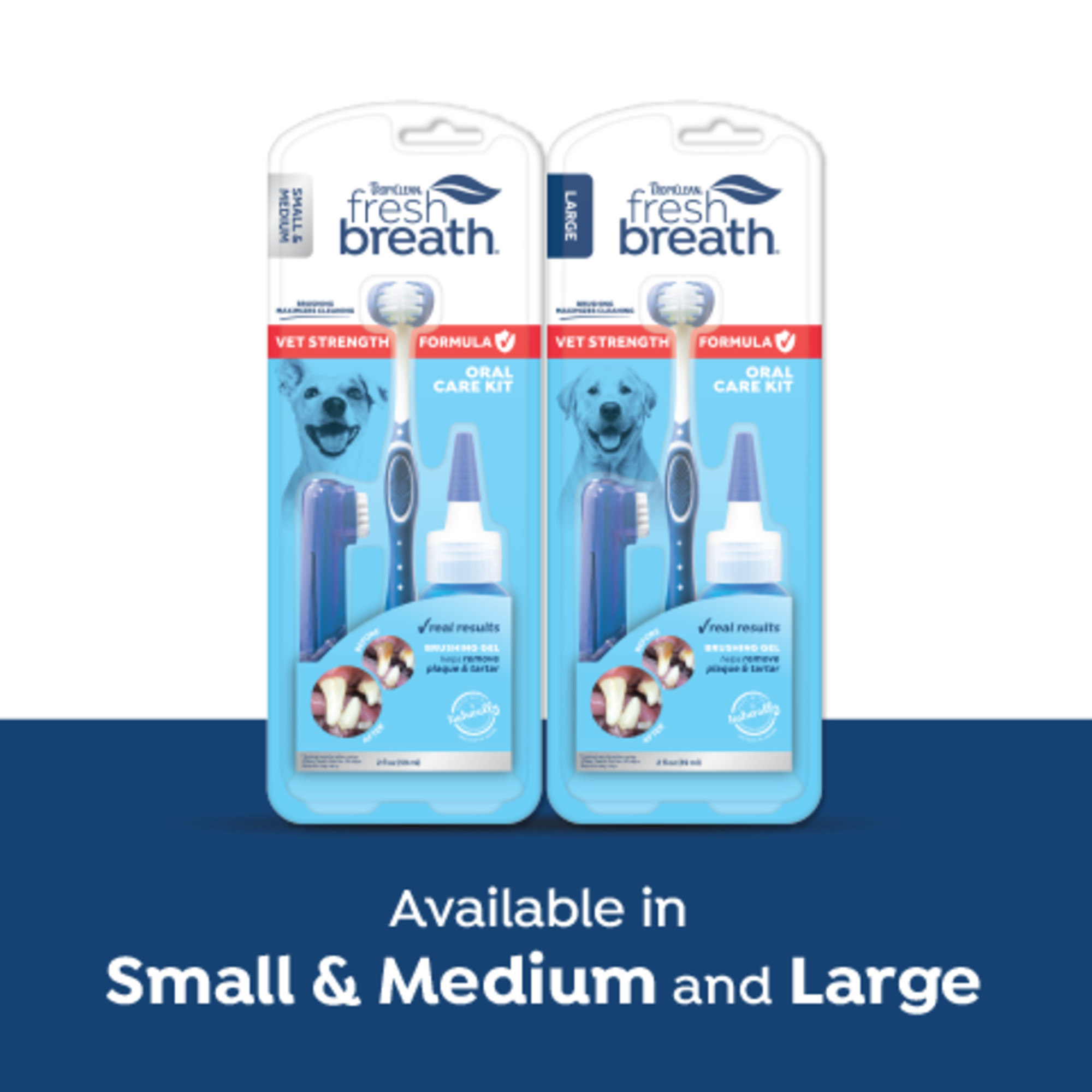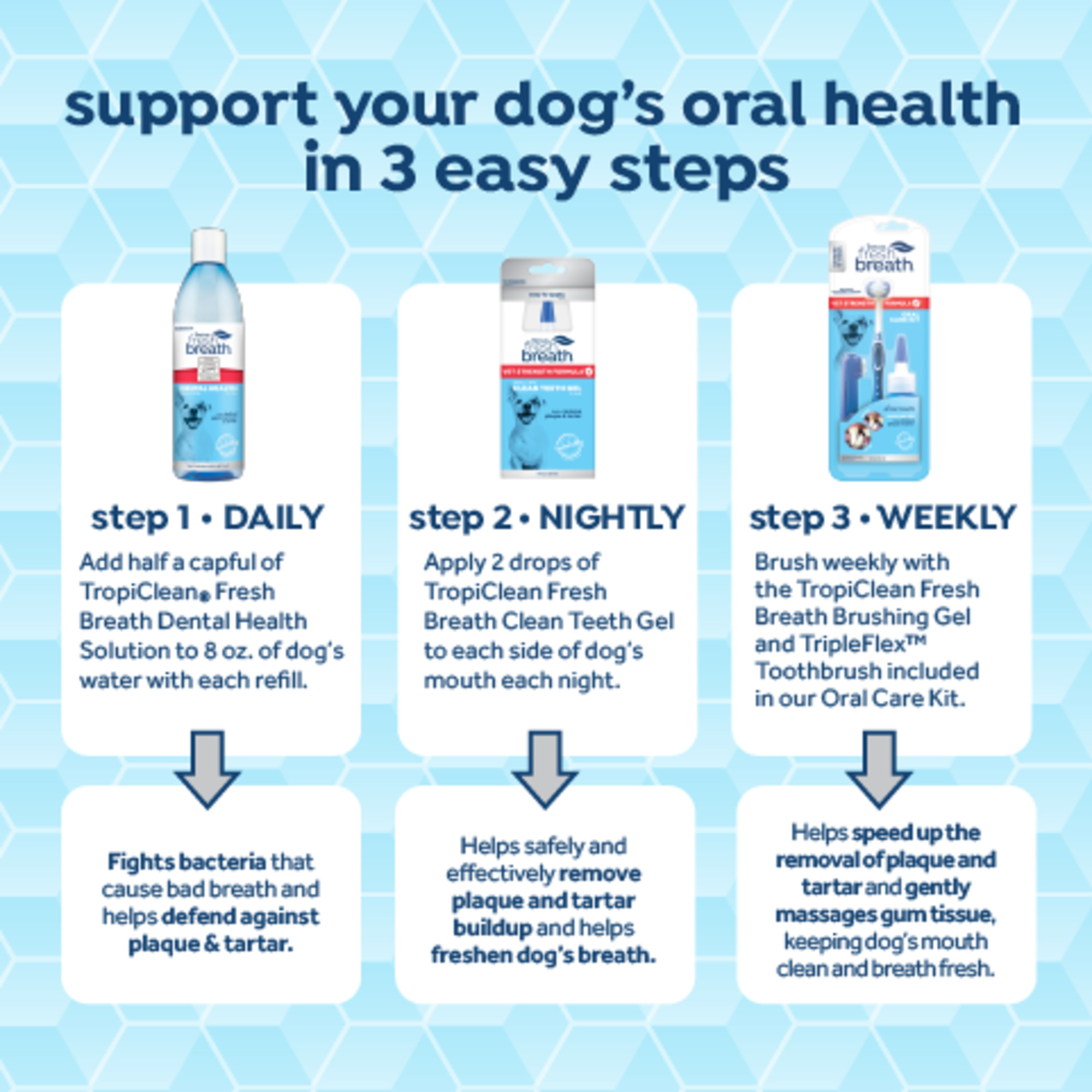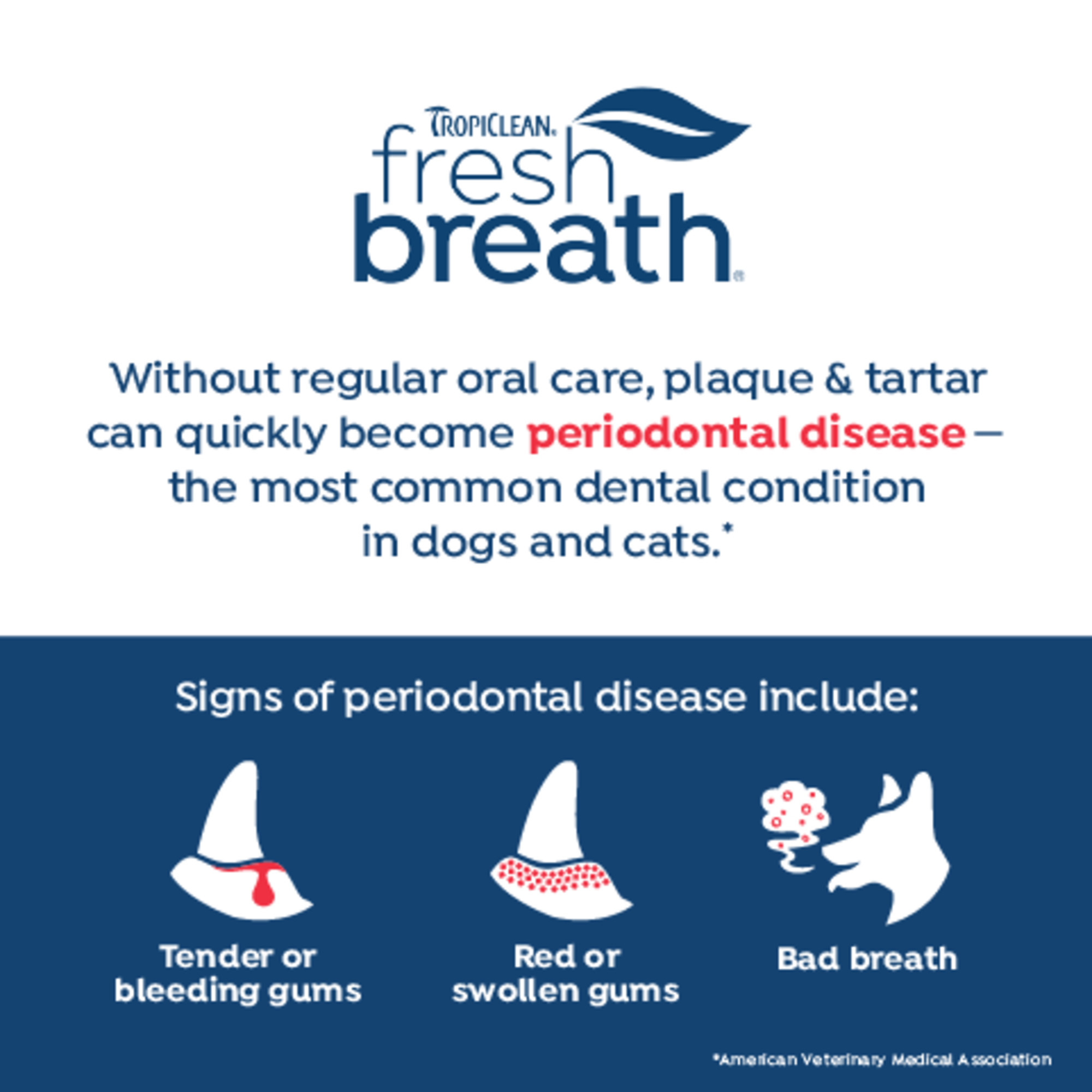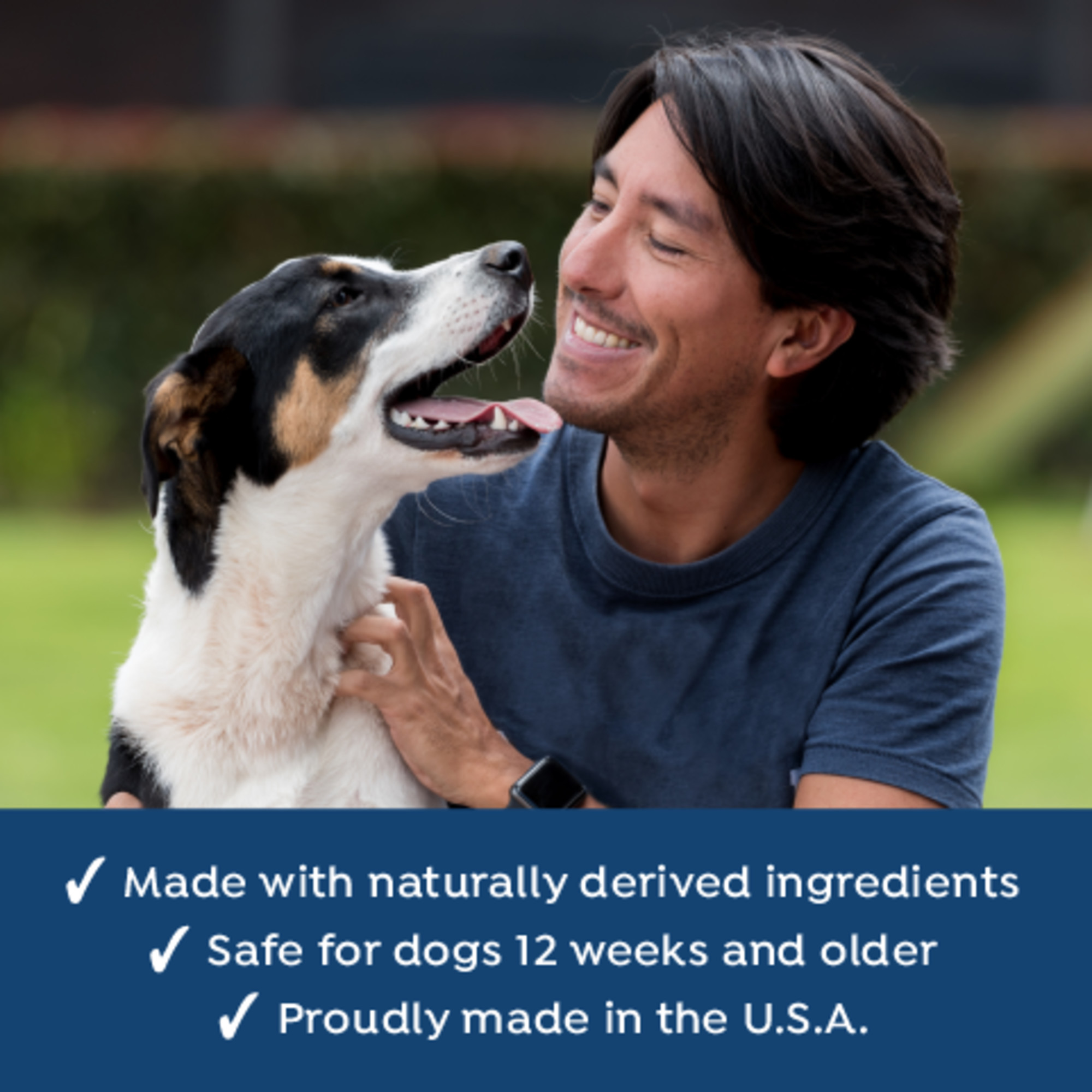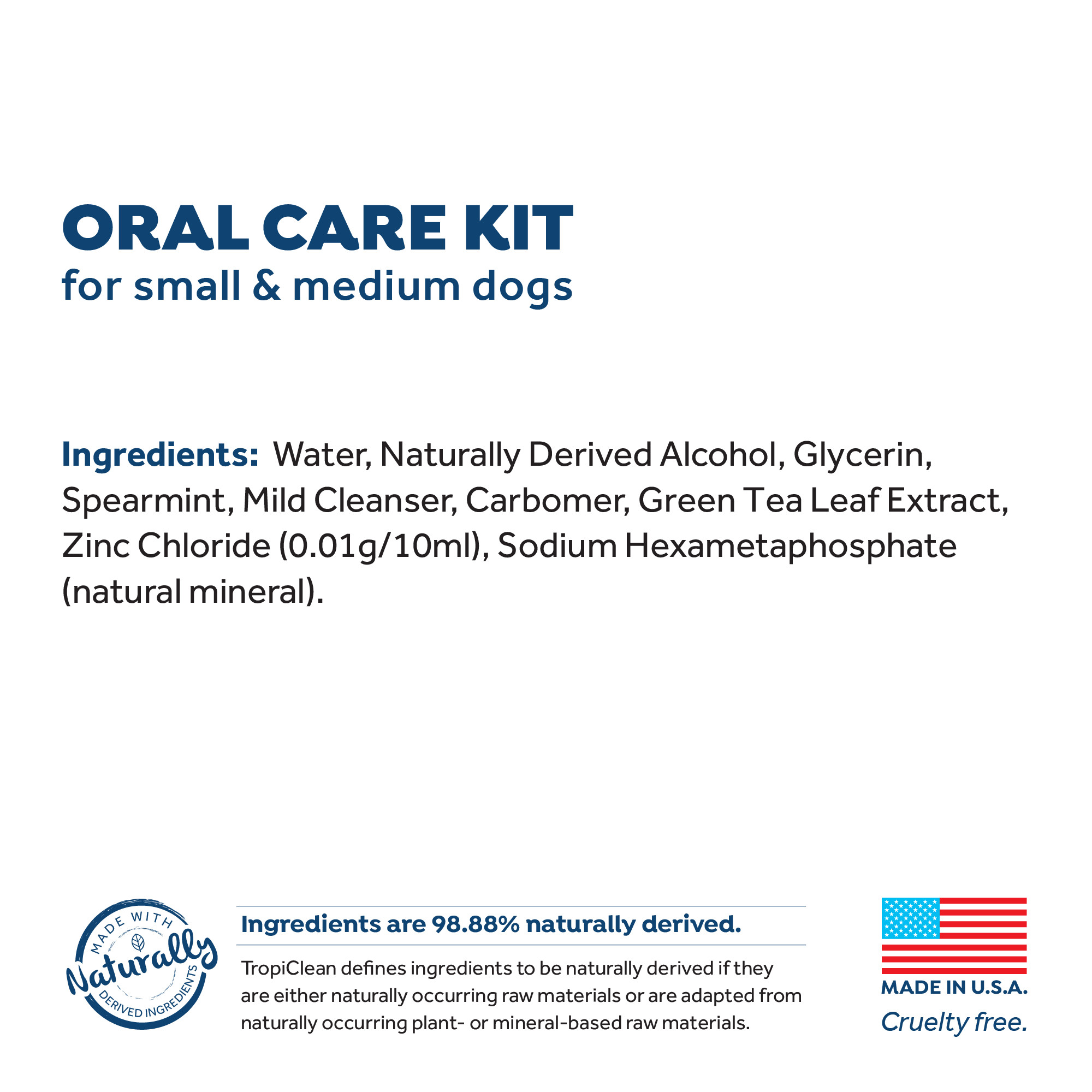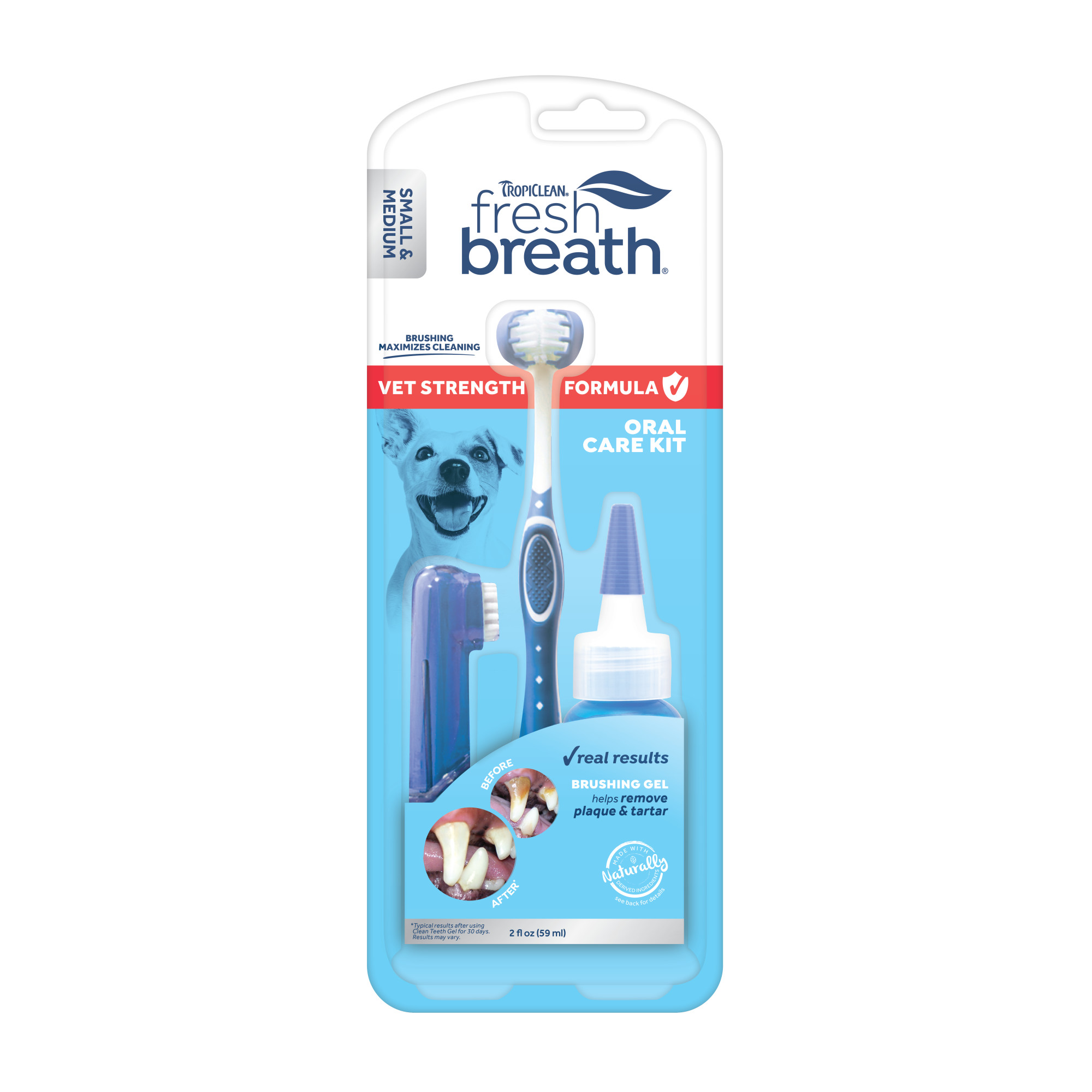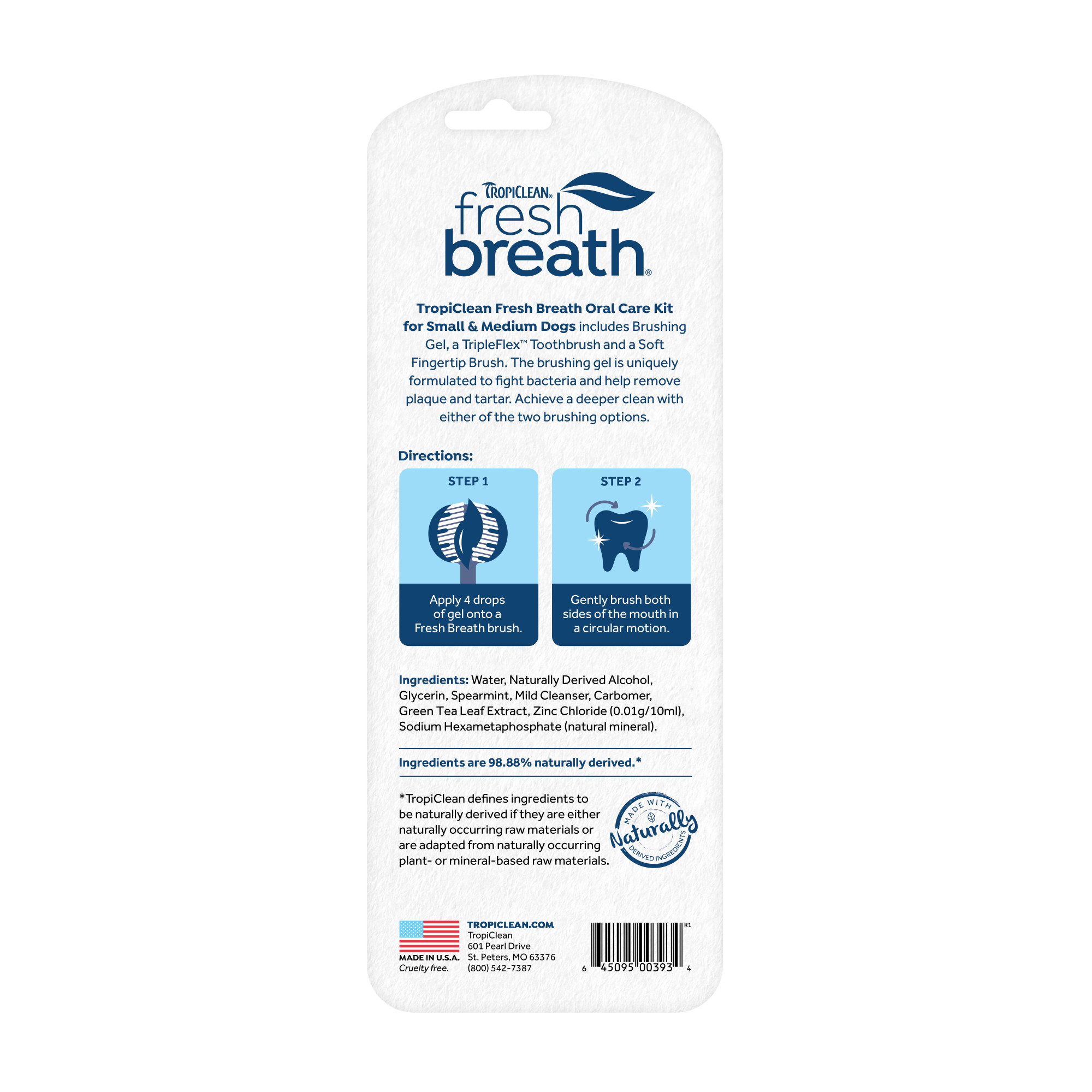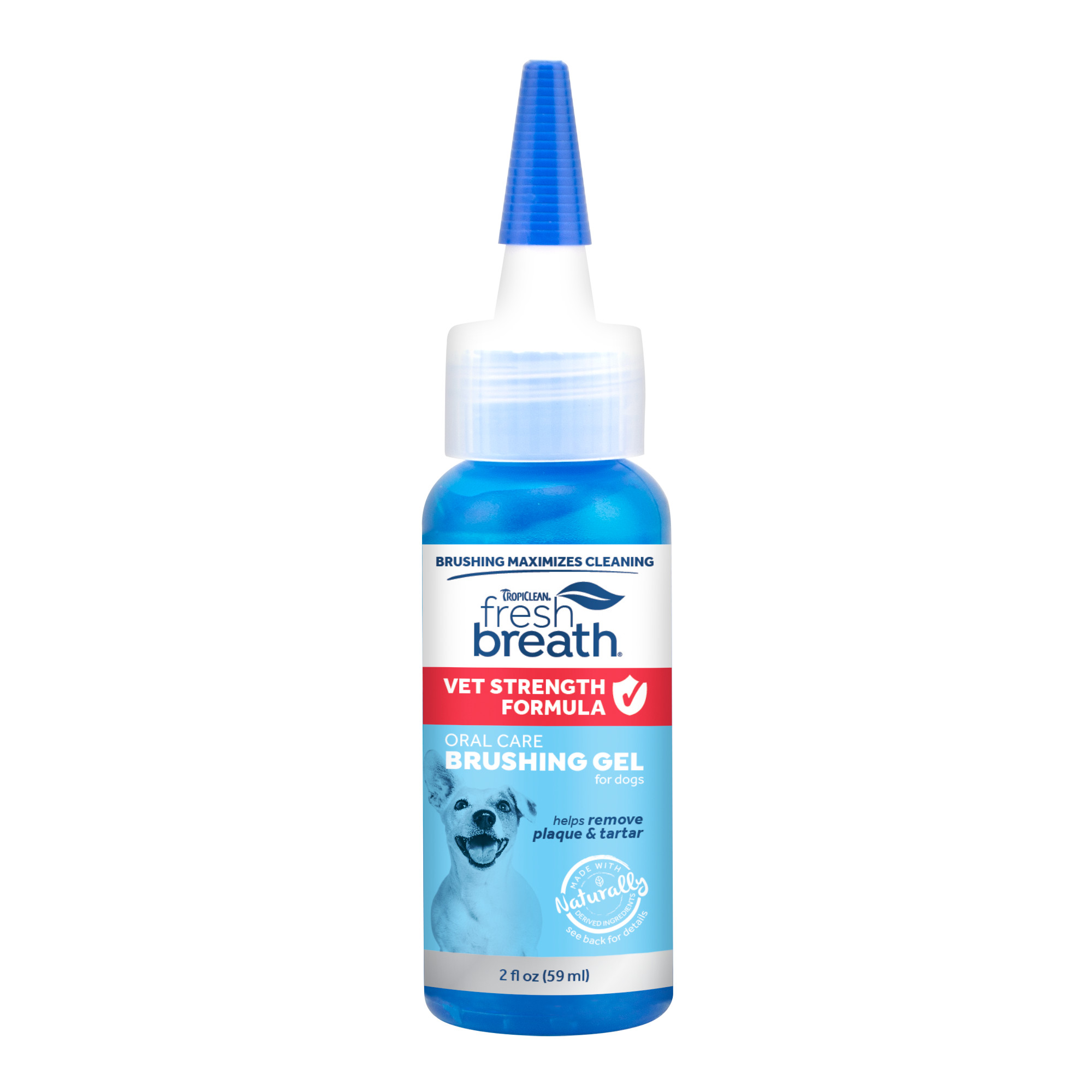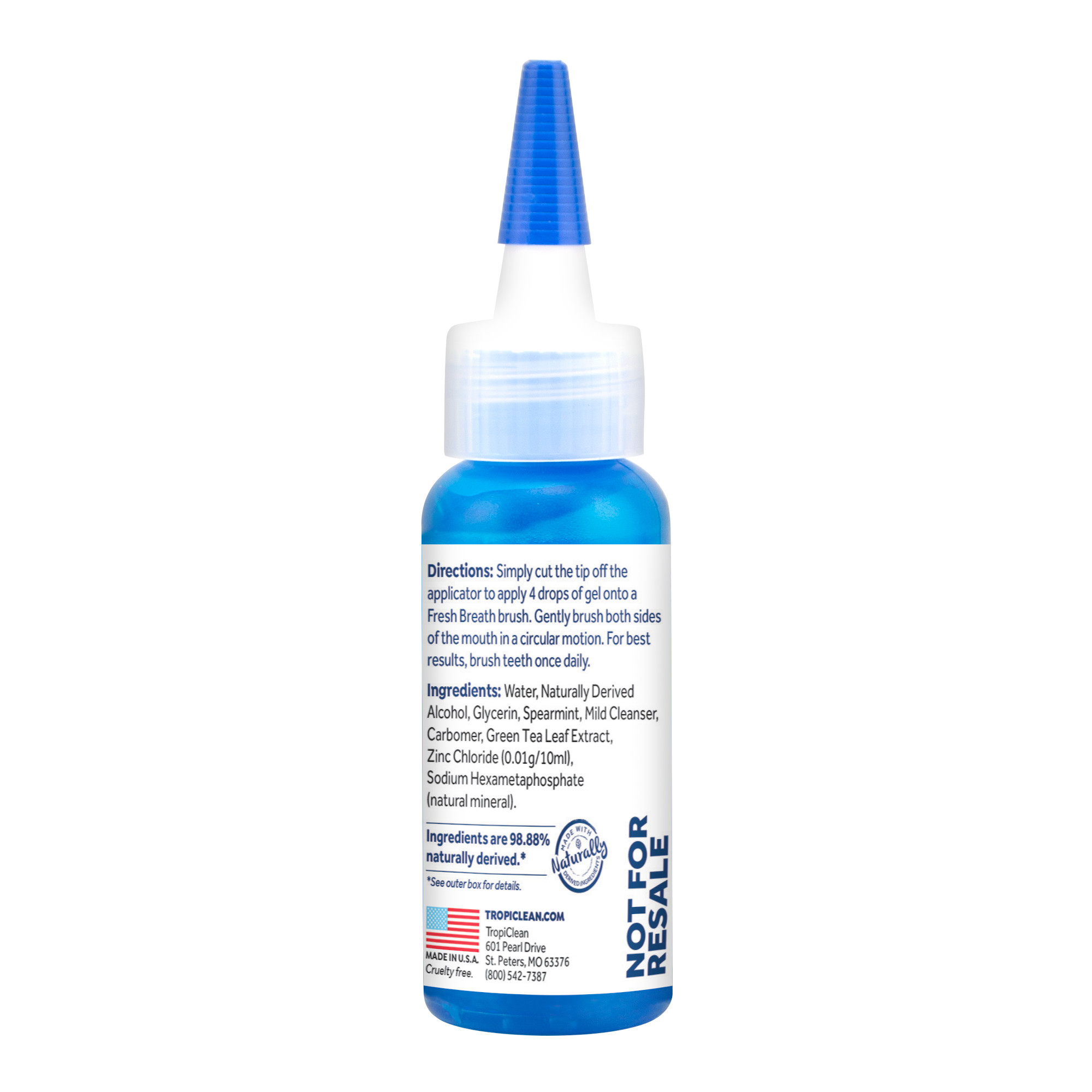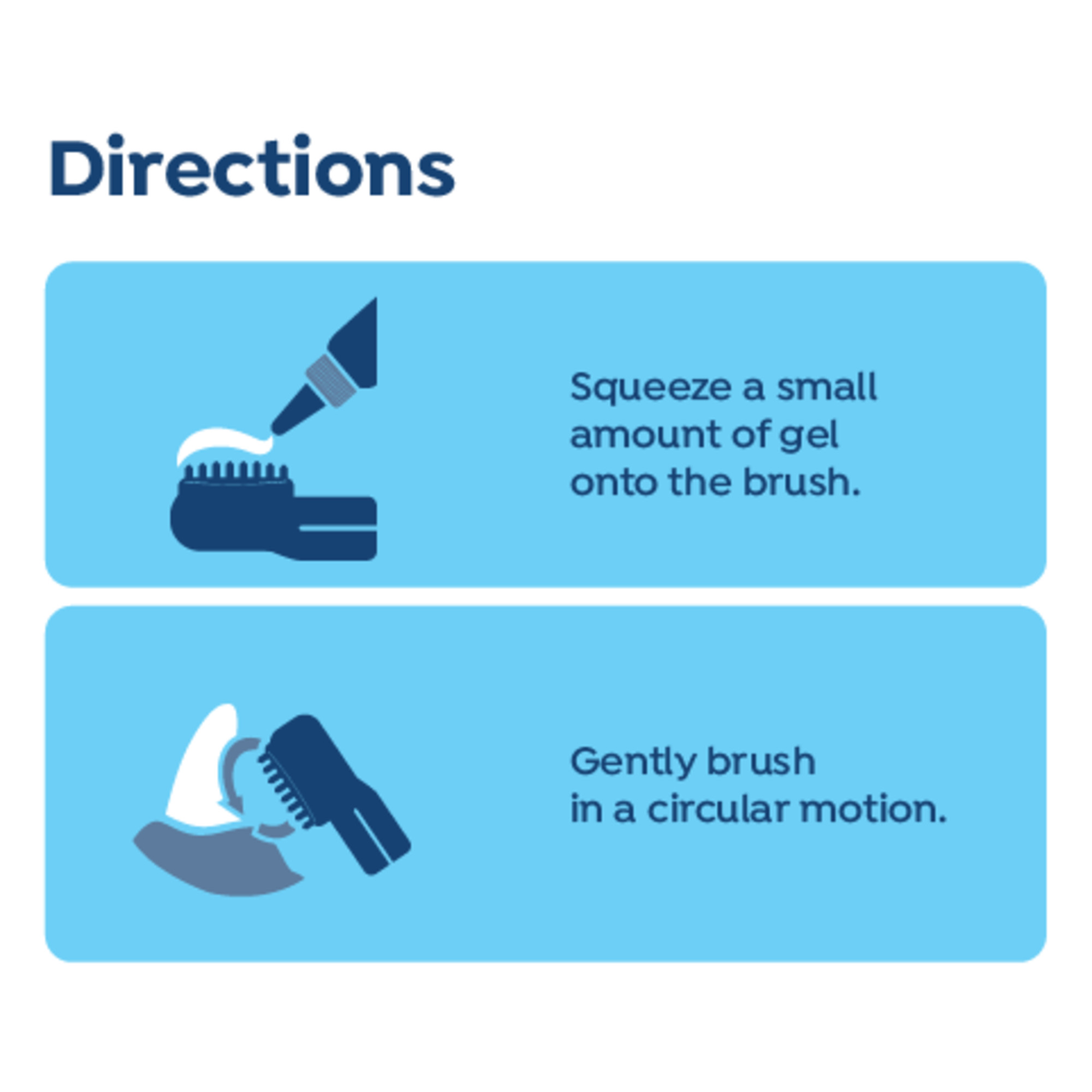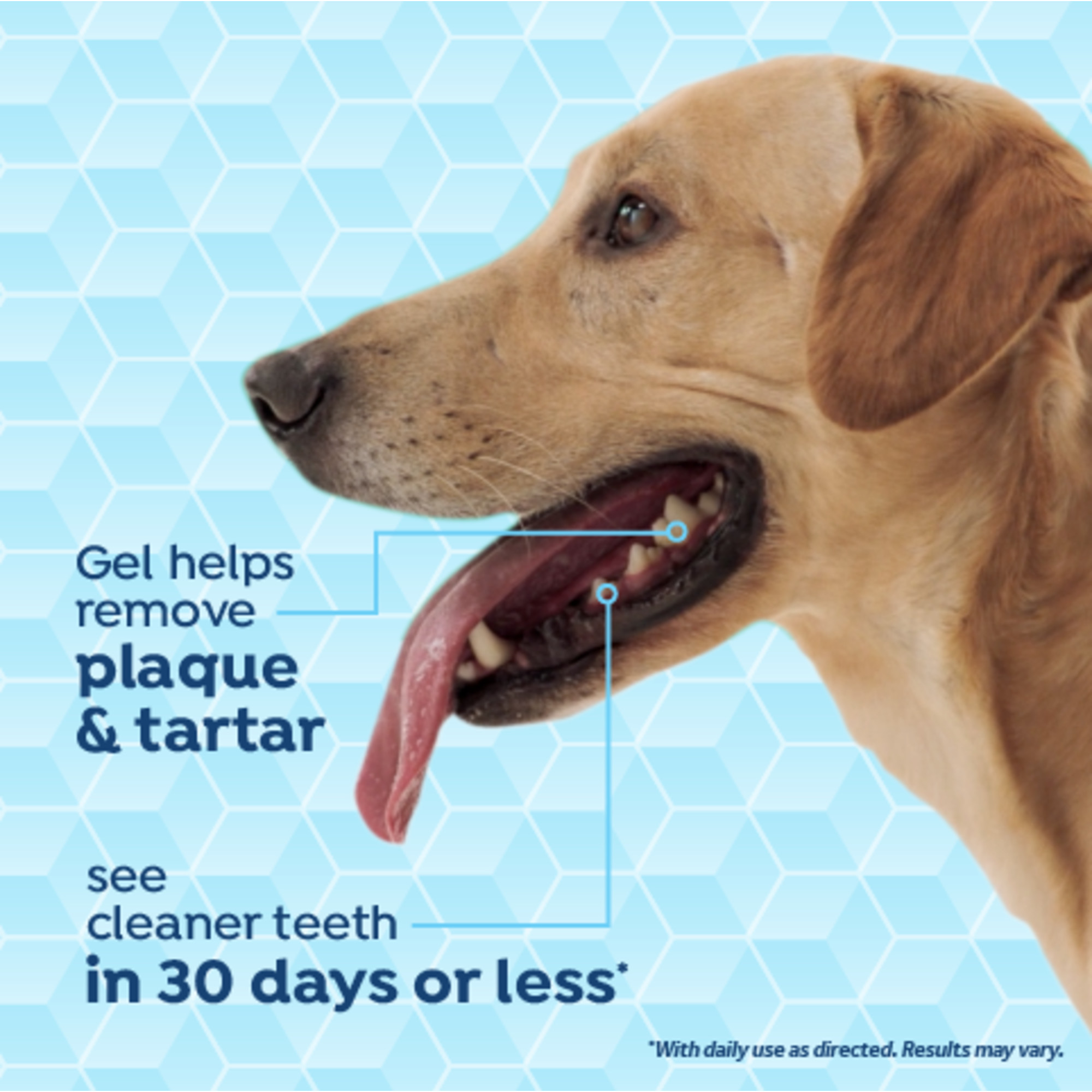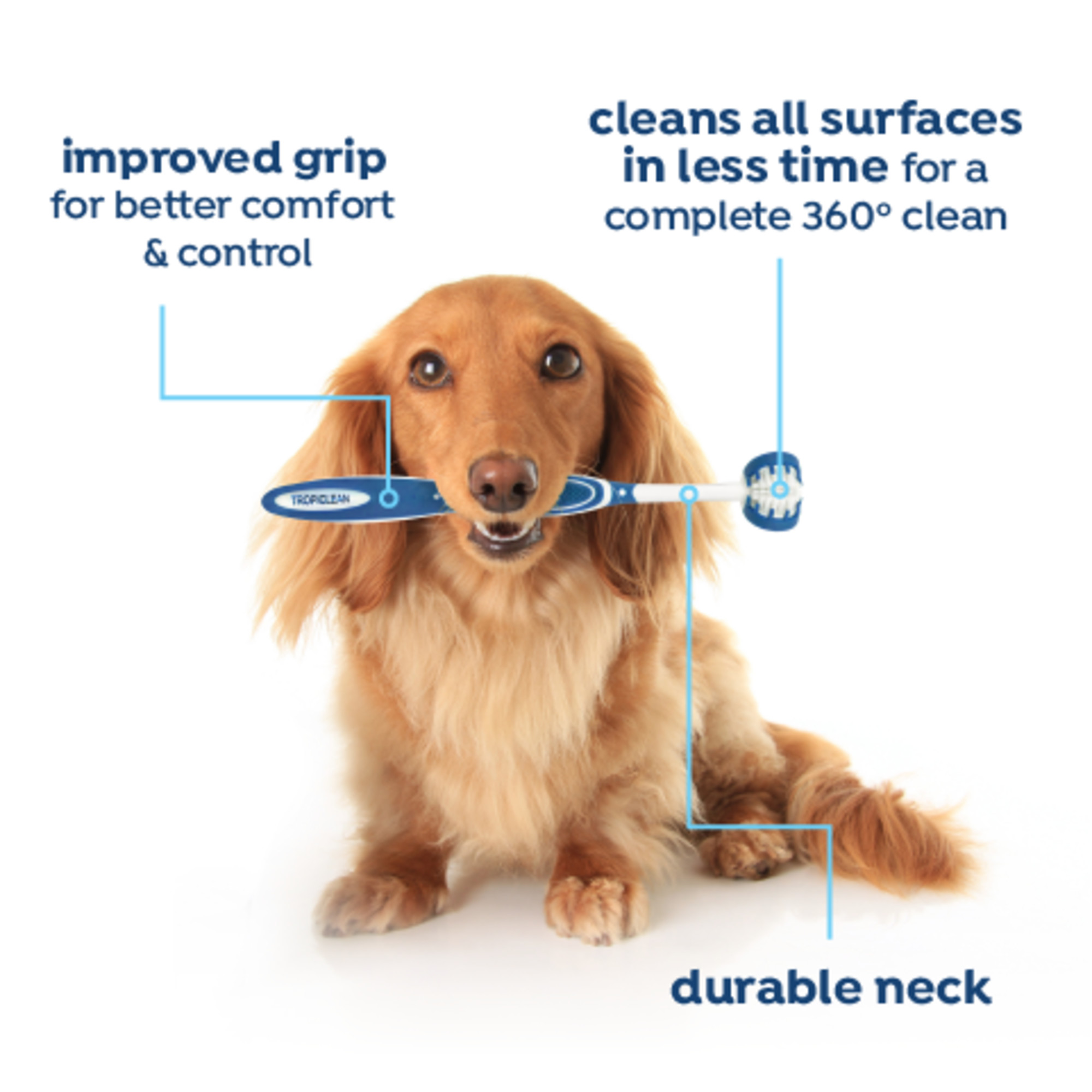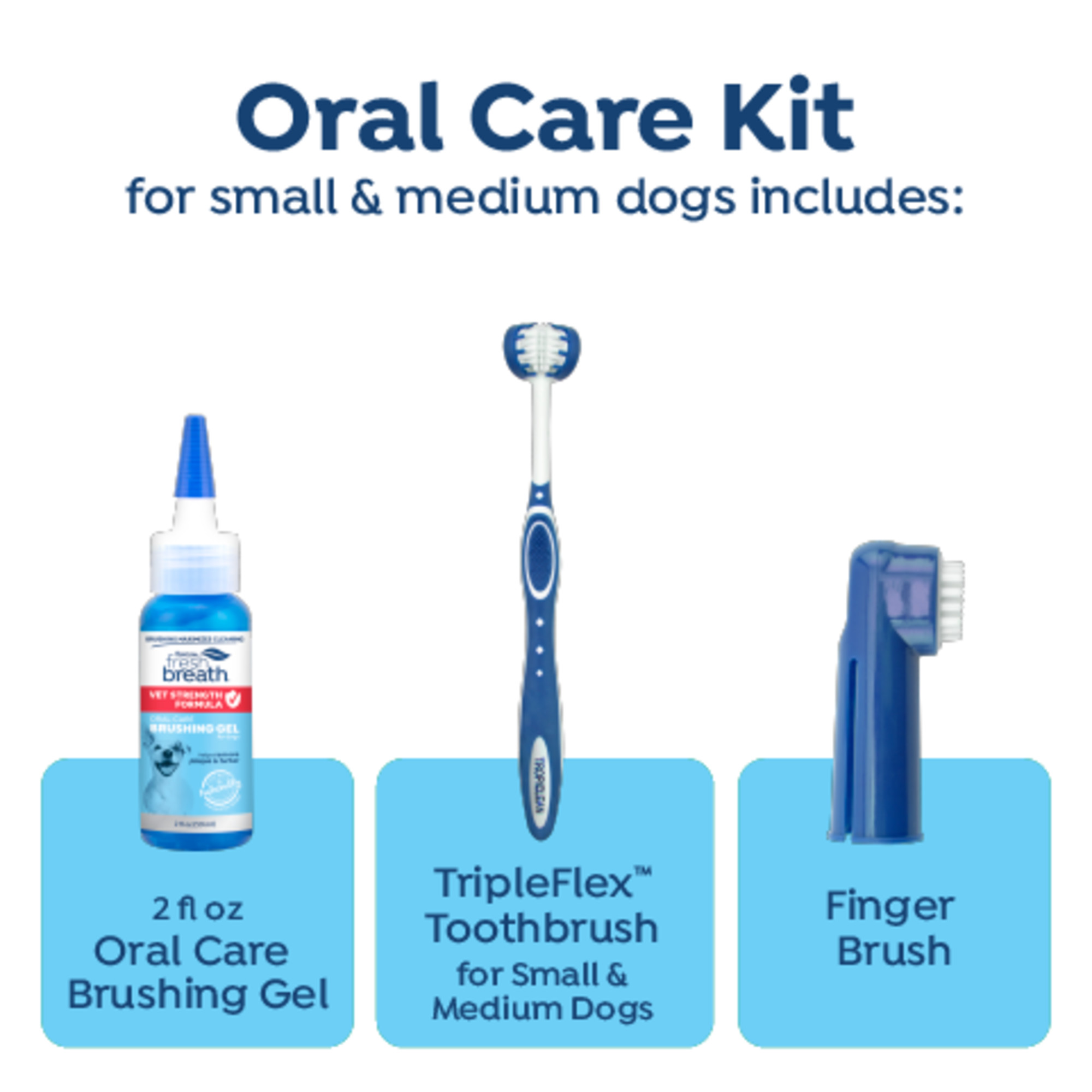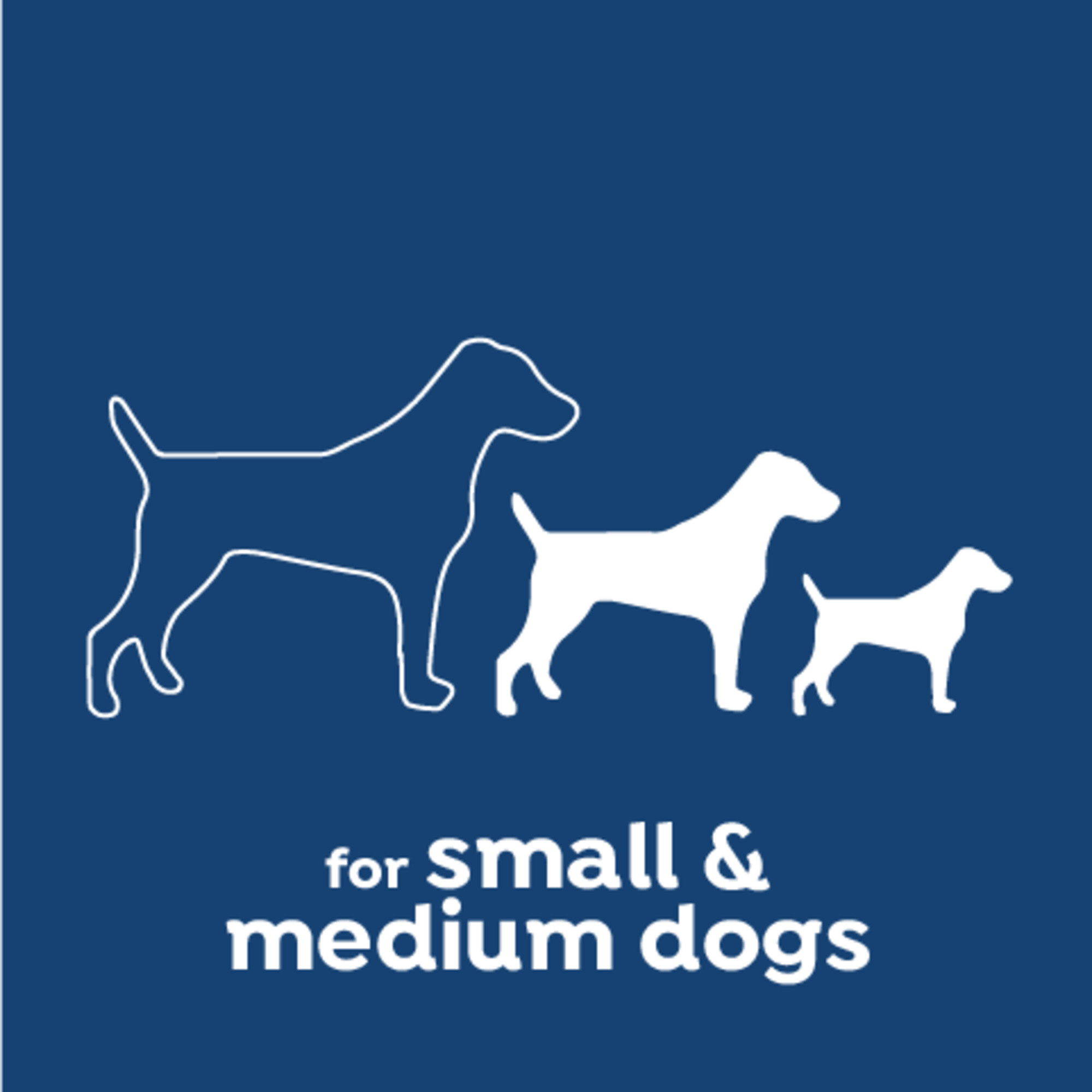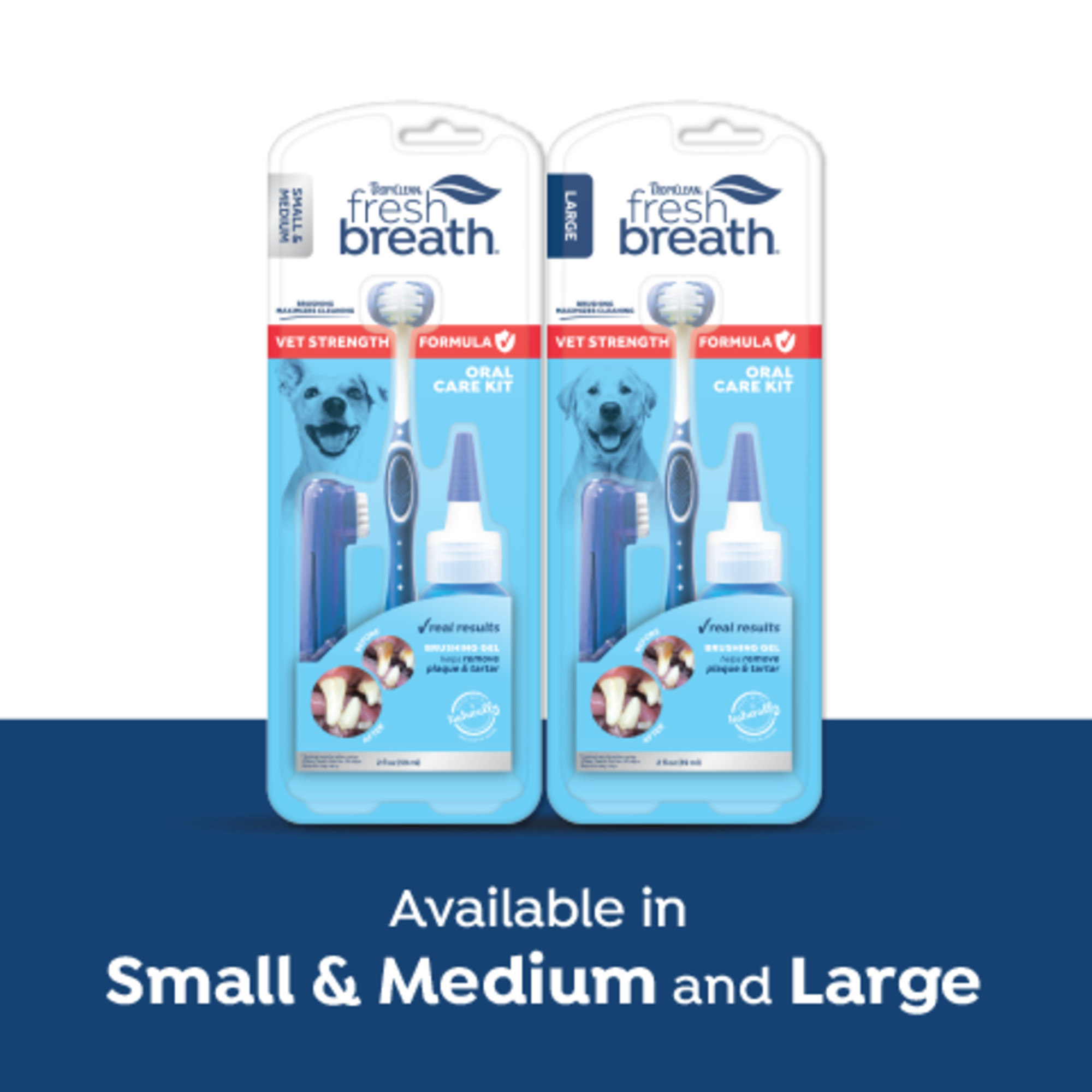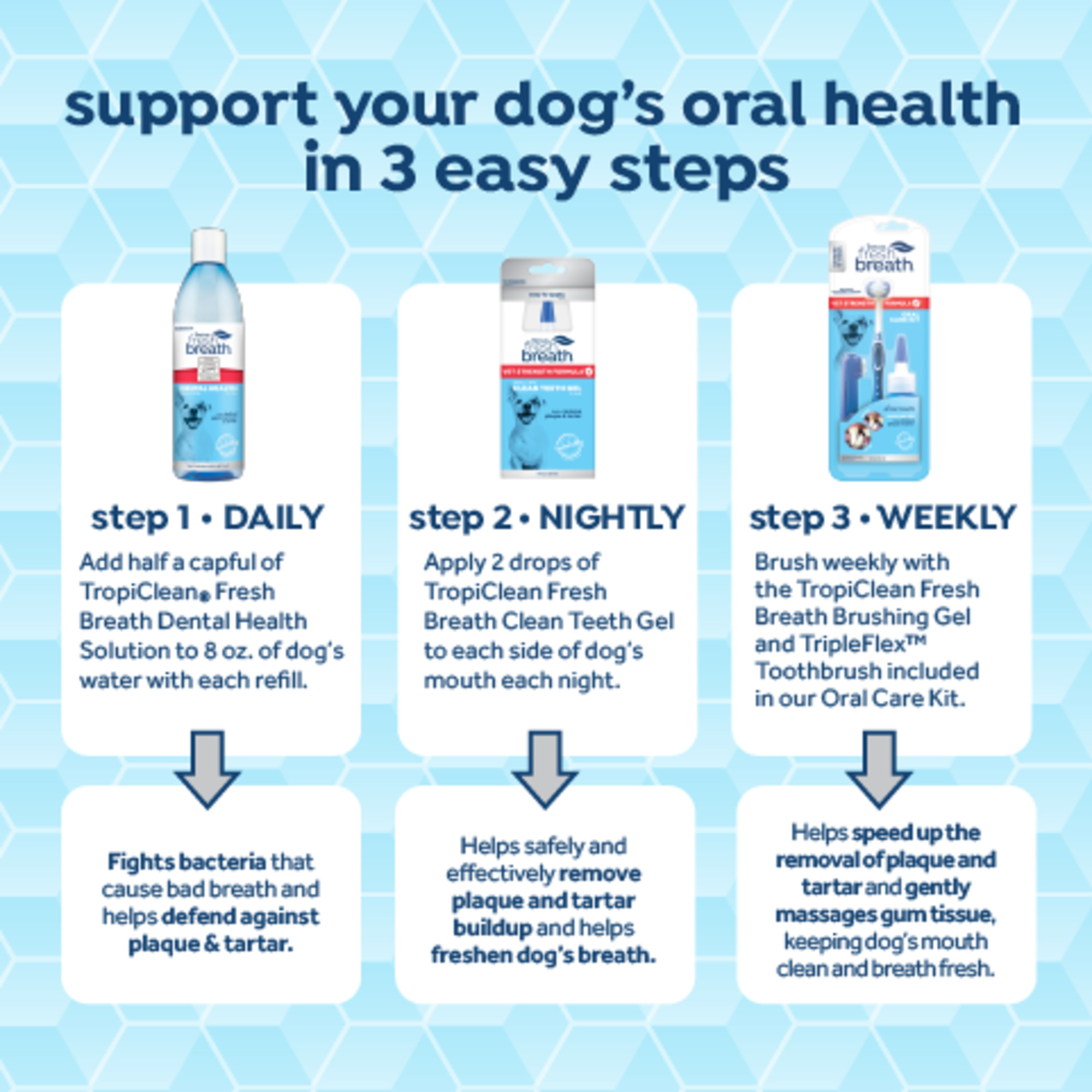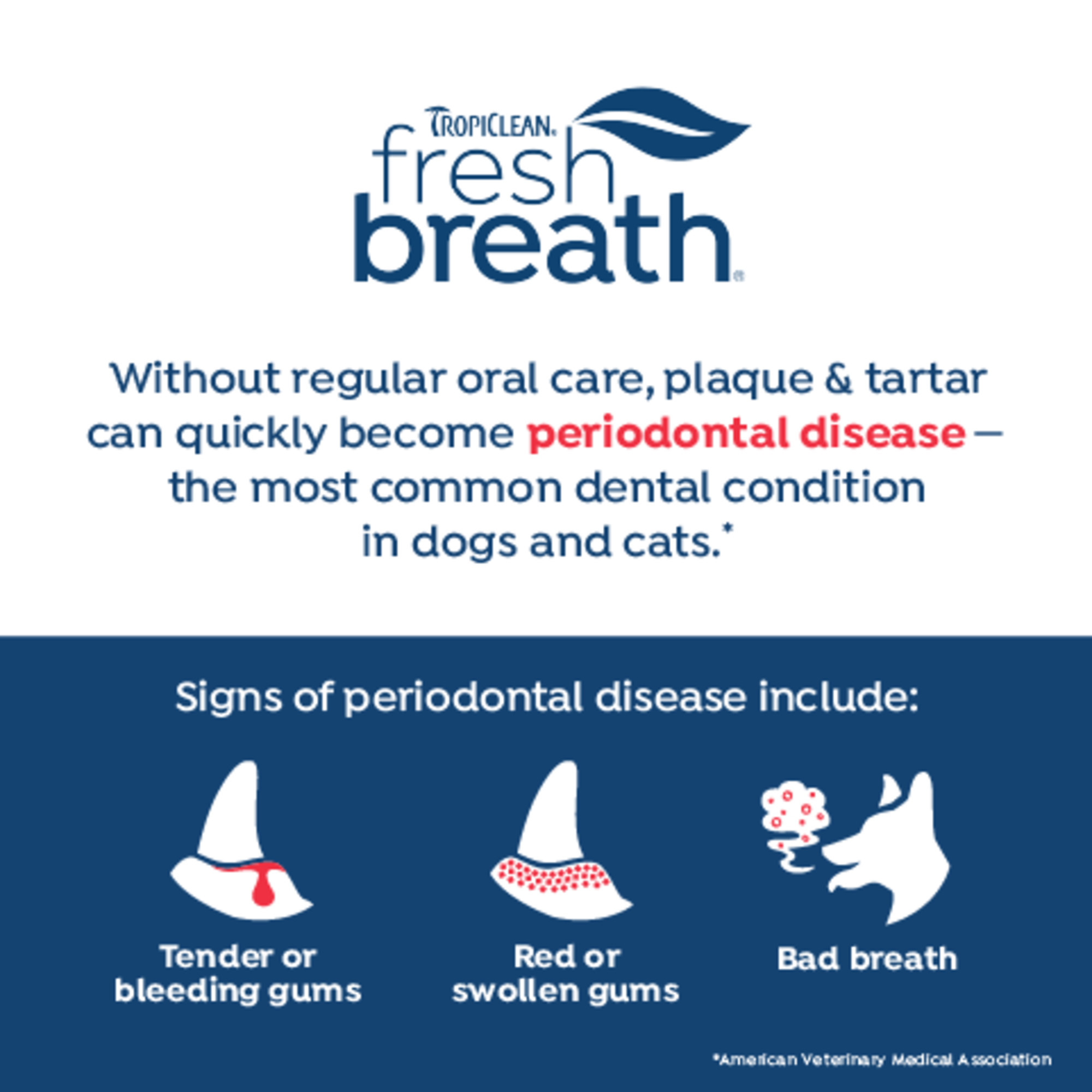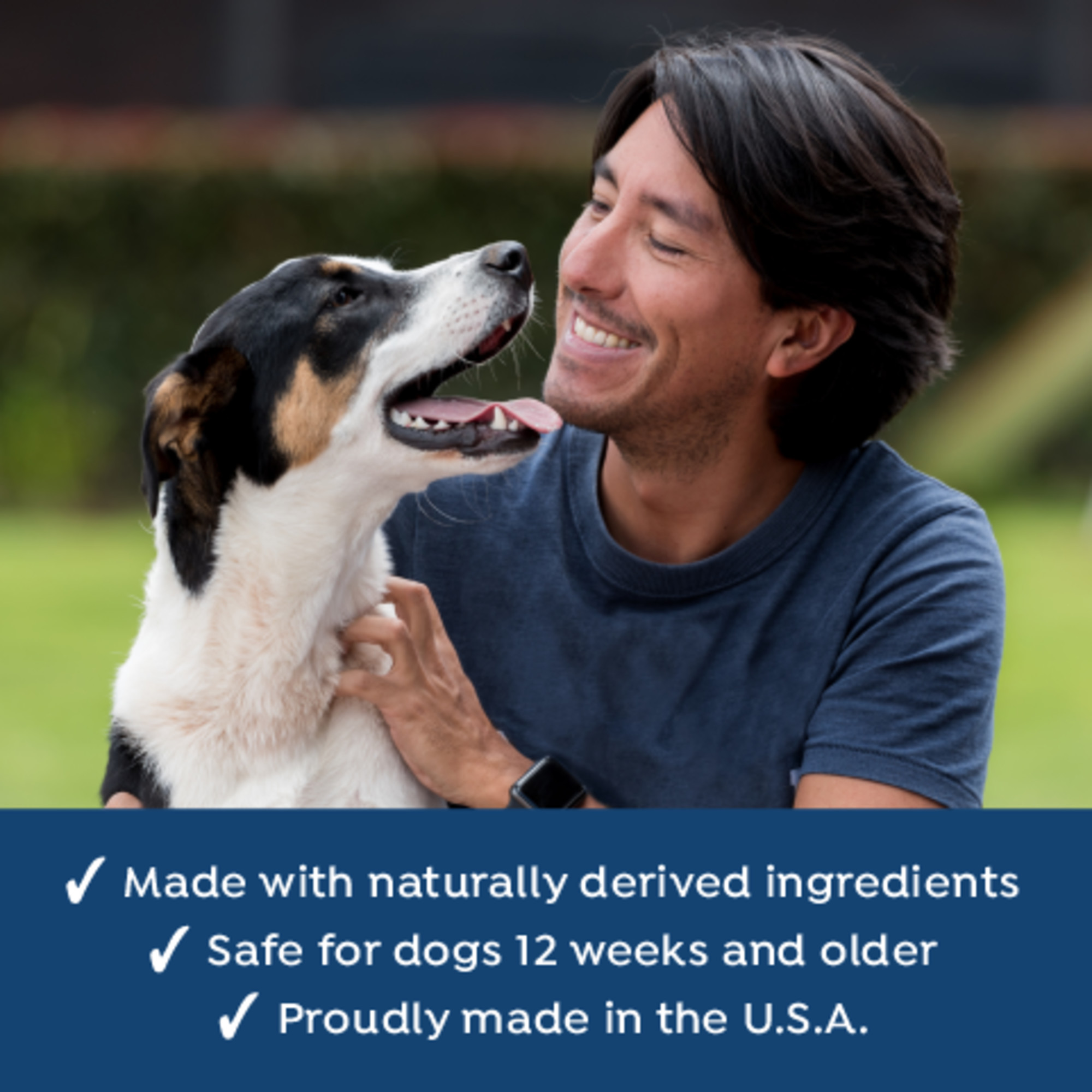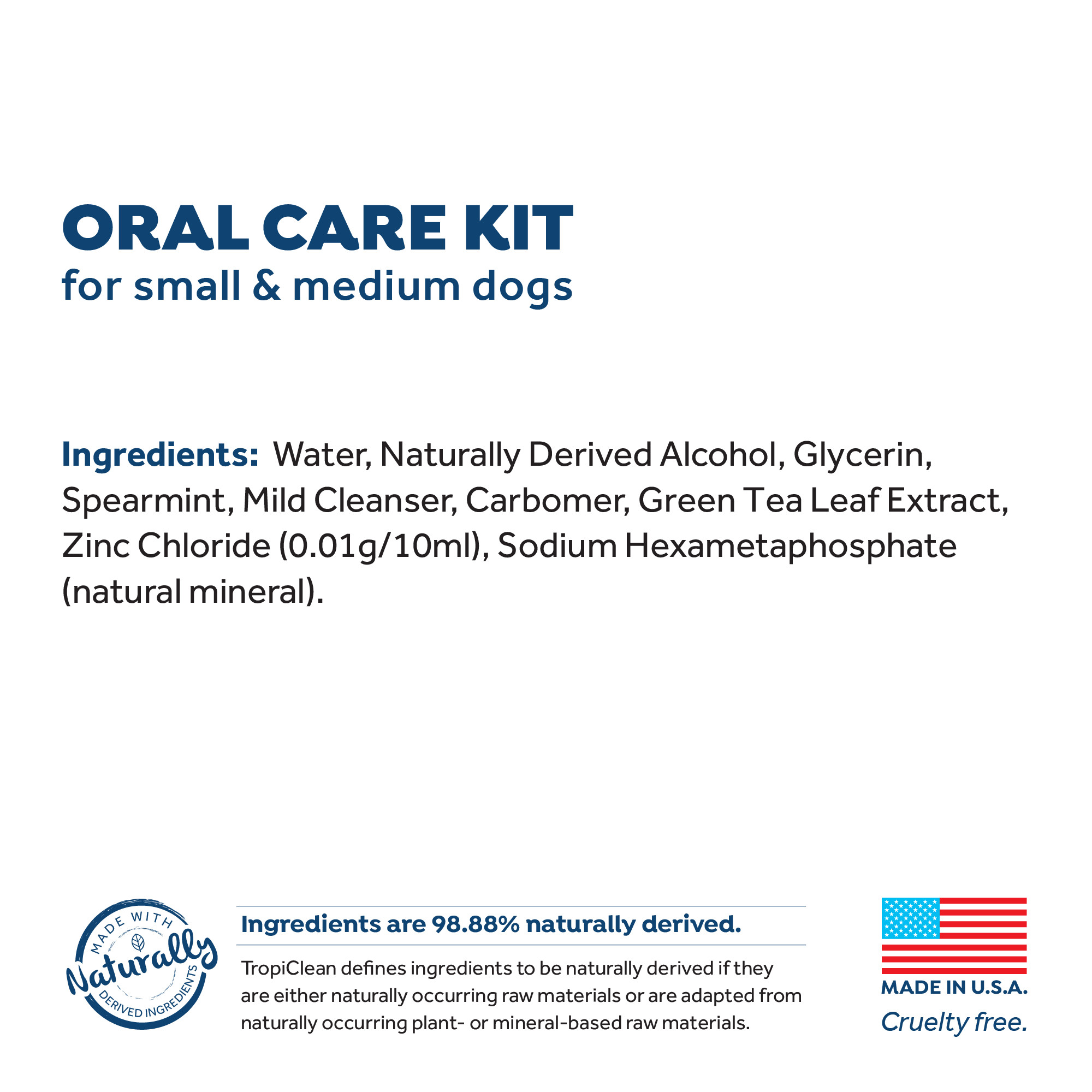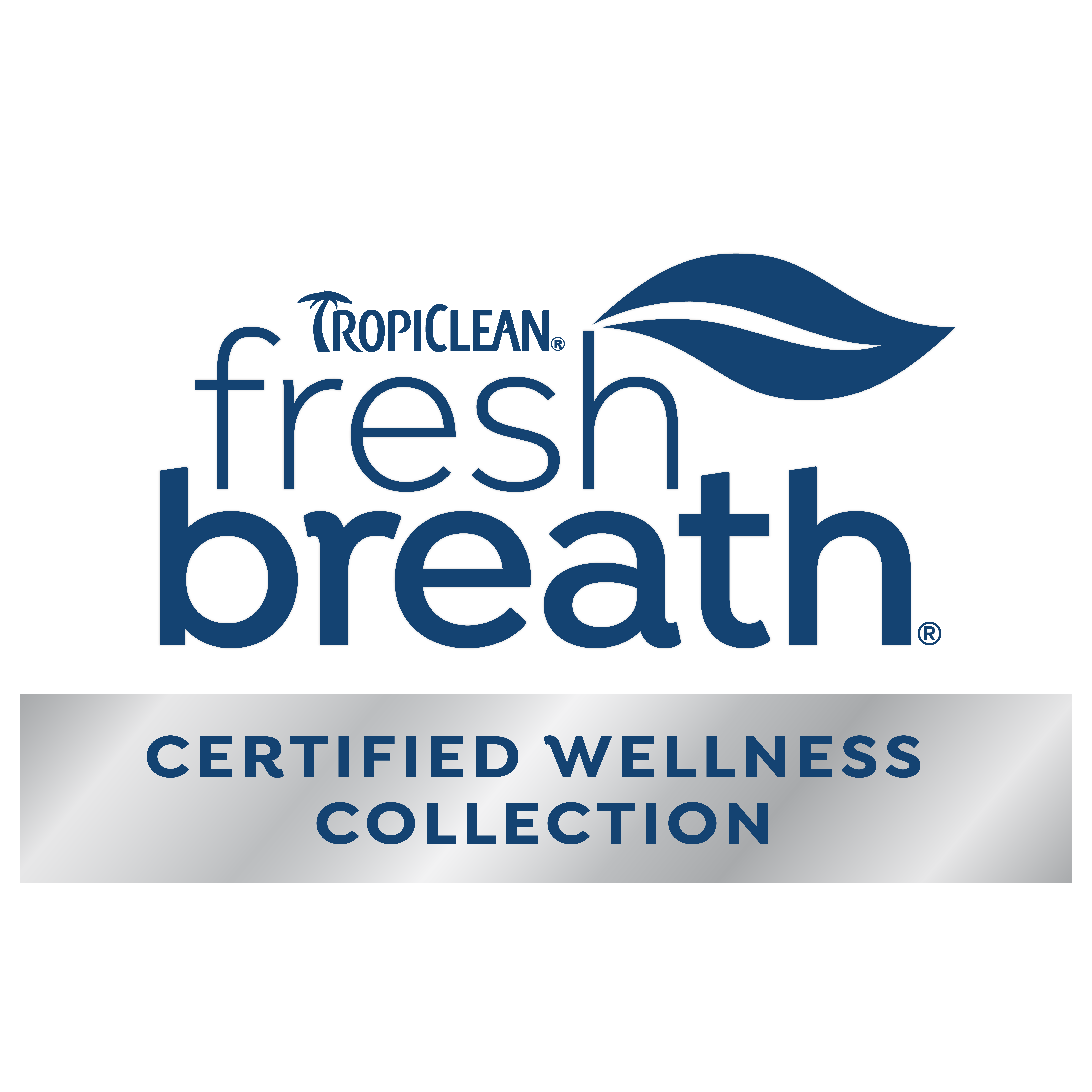 Vet Strength Oral Care Kit for Small & Medium Dogs
Oral care is an important part of a dog's overall health. In fact, neglected oral care can lead to significant health complications down the road. Research shows that more than 80% of dogs exhibit signs of periodontal disease by the age of 3. Establishing a regular oral care regimen is critical in protecting against common oral health complications. TropiClean Fresh Breath Certified Wellness Collection Vet Strength Oral Care Kit for Small & Medium Dogs is a must-have in any effective oral care routine, providing brushing gel and brushes to help speed up the removal of plaque & tartar. When used daily, dogs receive powerful protection against the harmful effects of common oral health complications.
Removes plaque & tartar - Vet Strength Brushing Gel is a powerful way to help remove plaque and tartar buildup from your dog's teeth. See cleaner teeth and a healthier mouth in 30 days or less, when used daily as directed. Results may vary.
Cleans teeth 3X faster - Used with our Vet Strength Brushing Gel, our TripleFlex toothbrush is designed to give a deeper clean by removing plaque & tartar 3X faster and stimulating healthy gums.
Sensitive solutions for anxious dogs - Finger Brush is designed for dogs with sensitive gums. Convenient design makes it easy to acclimate anxious dogs to the brushing experience.
Healthy mouth, Healthy dog - Plaque buildup is the first stage of periodontitis. Establishing a daily oral care routine helps protect your dog against the harmful effects of dental disease.
Naturally powerful - Formulated with naturally derived ingredients that help fight disease-causing bacteria in the mouth.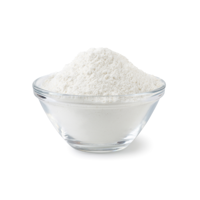 Zinc Chloride
This white salt works as an anticalculus agent that helps control and reduce plaque accumulation.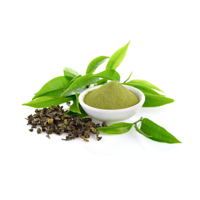 Green Tea Leaf Extract
Antimicrobial properties helps inhibit bad breath-causing bacteria in the mouth.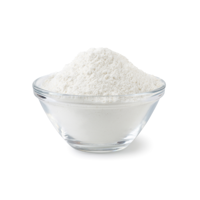 Sodium Hexametaphosphate
Helps reduce calcium in the mouth -- the root cause of tartar buildup.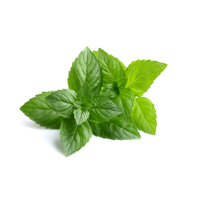 Spearmint
Natural flavor that leaves the breath minty fresh.
Simply cut the tip off the applicator to apply 4 drops of gel onto a Fresh Breath brush. Gently brush both sides of dog's mouth in a circular motion. For best results, brush teeth once daily.