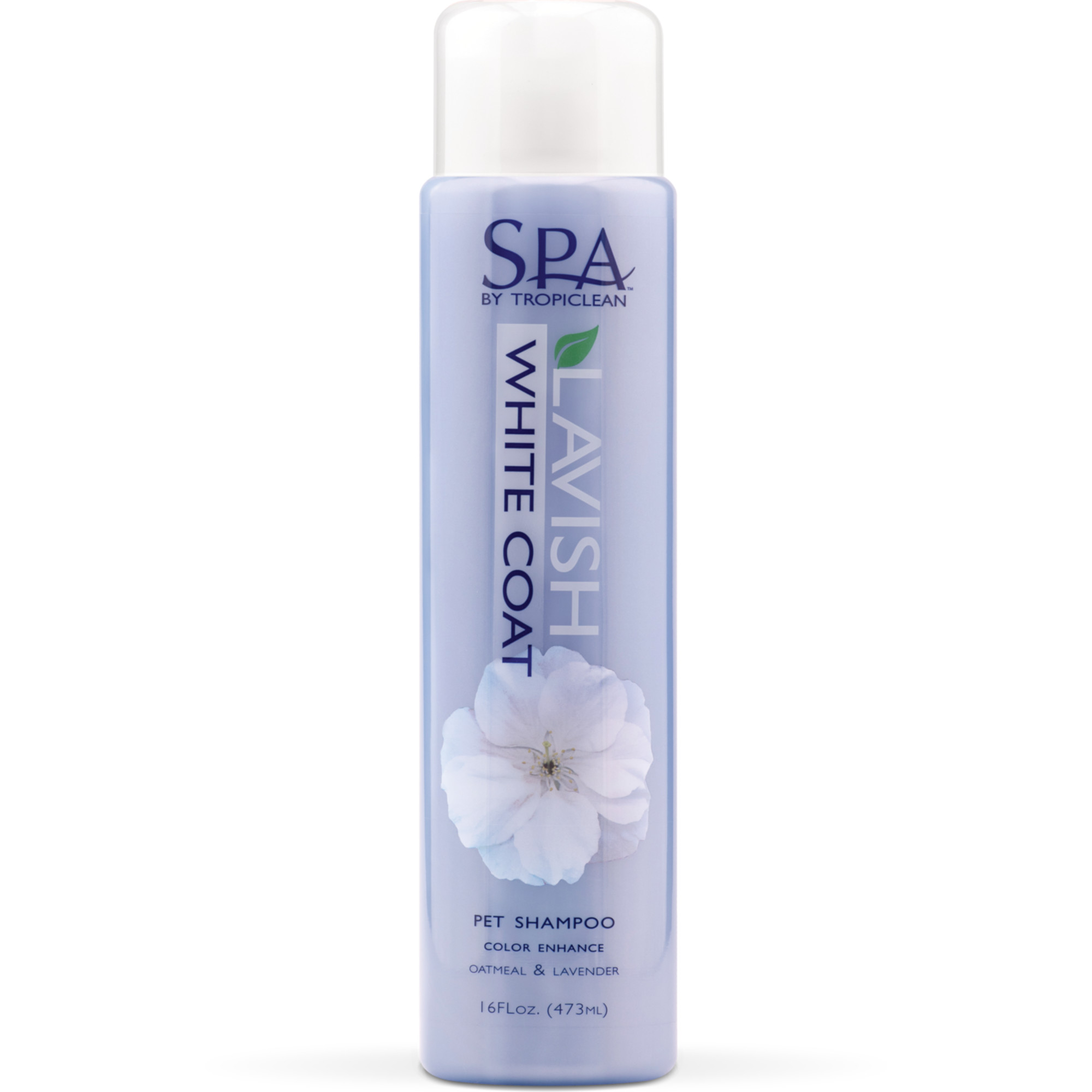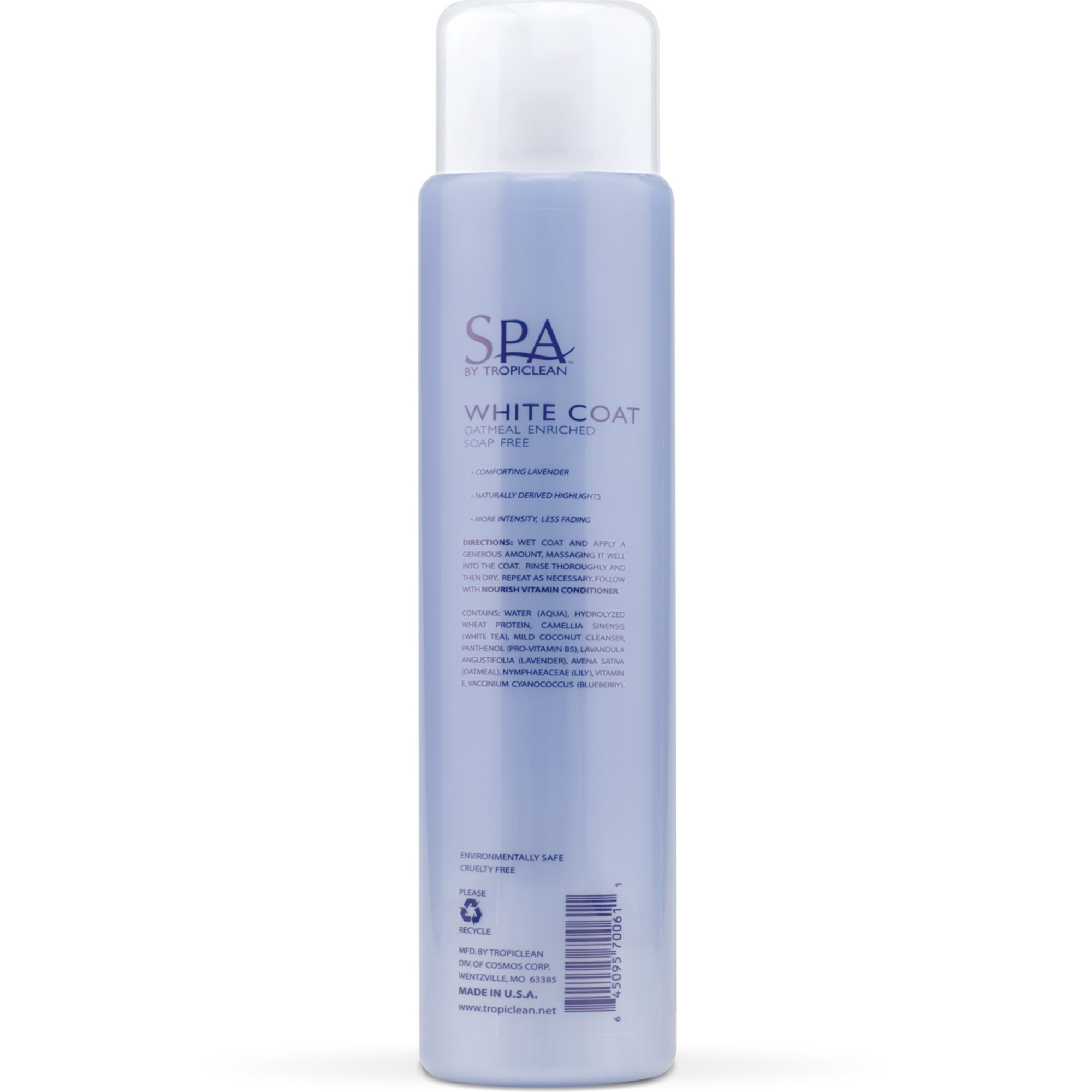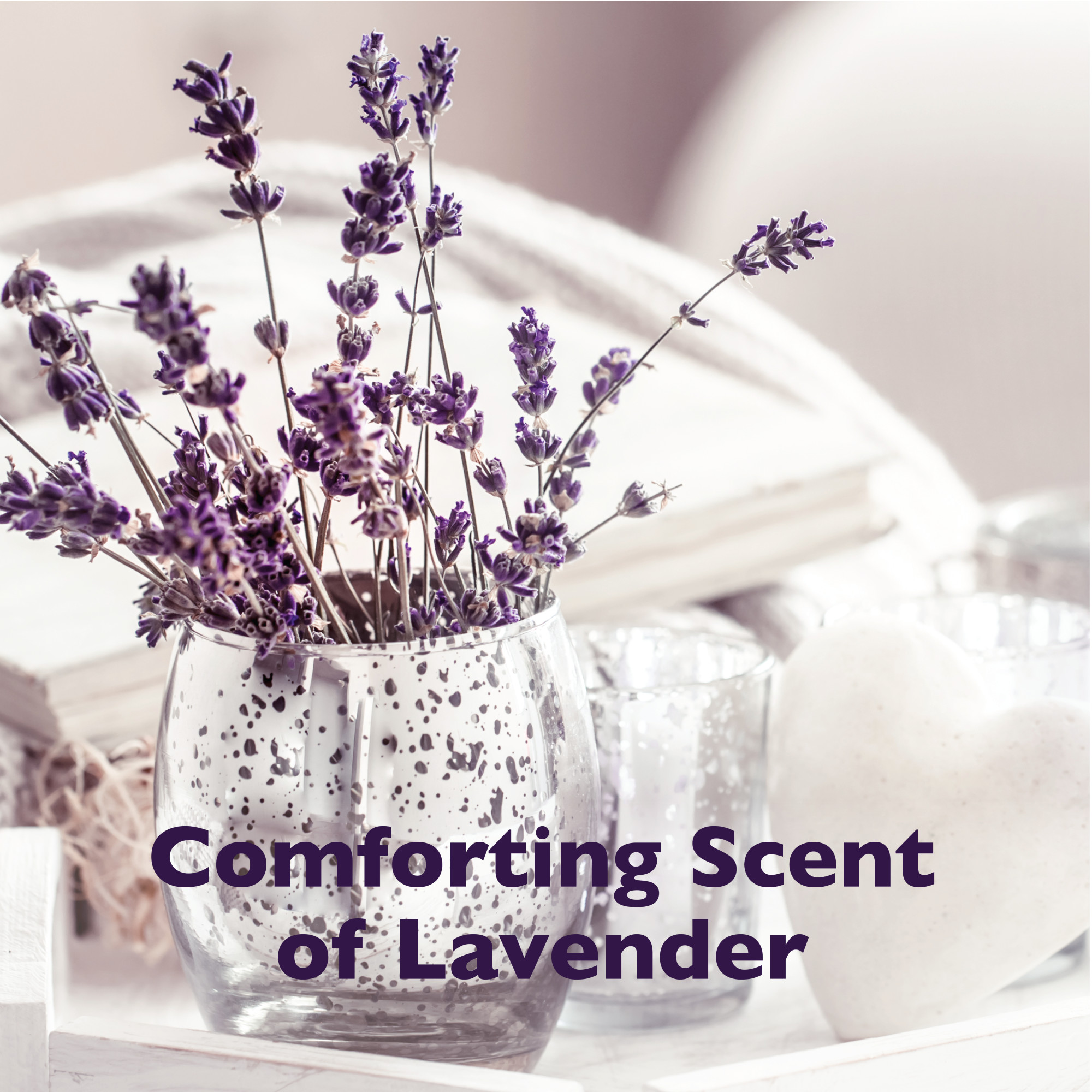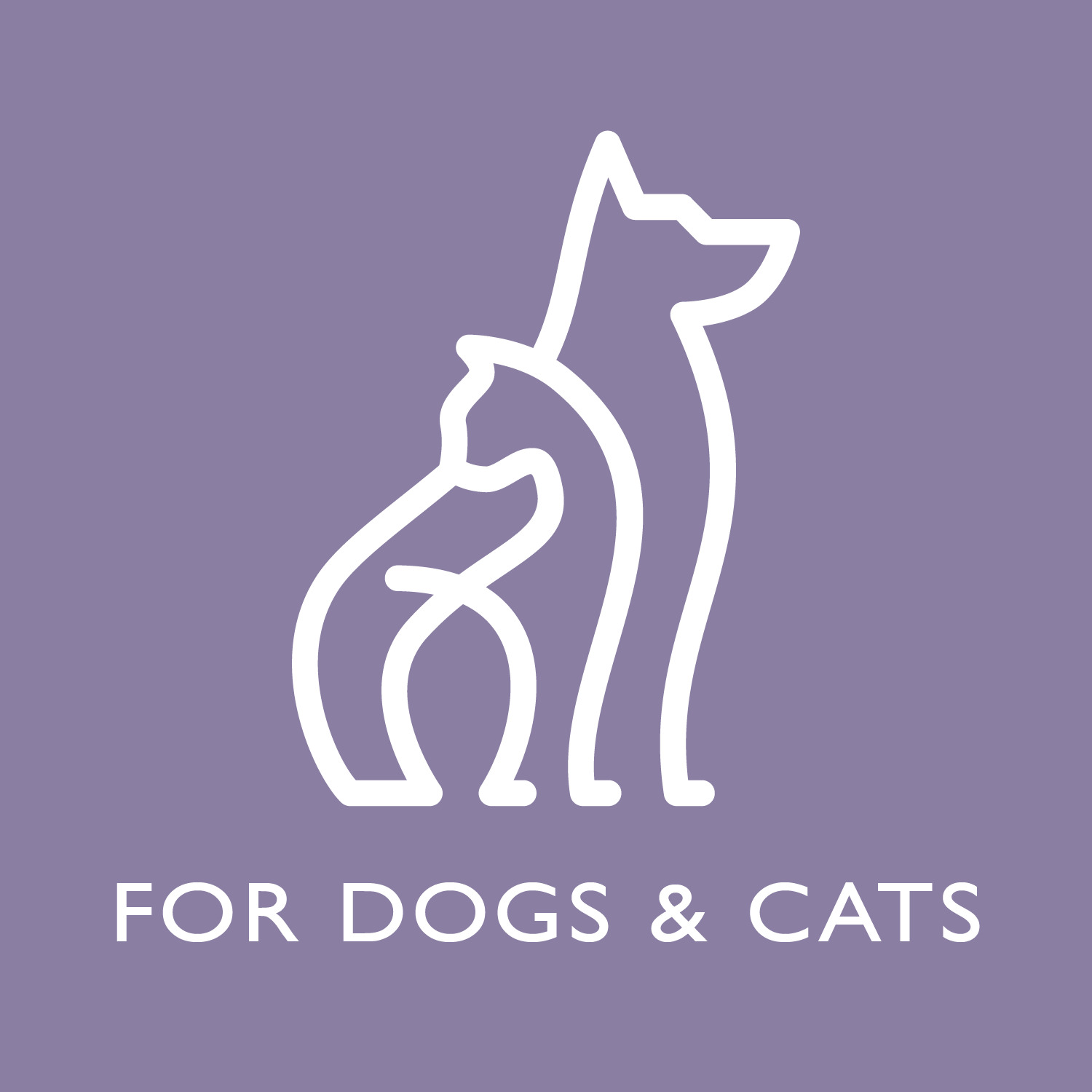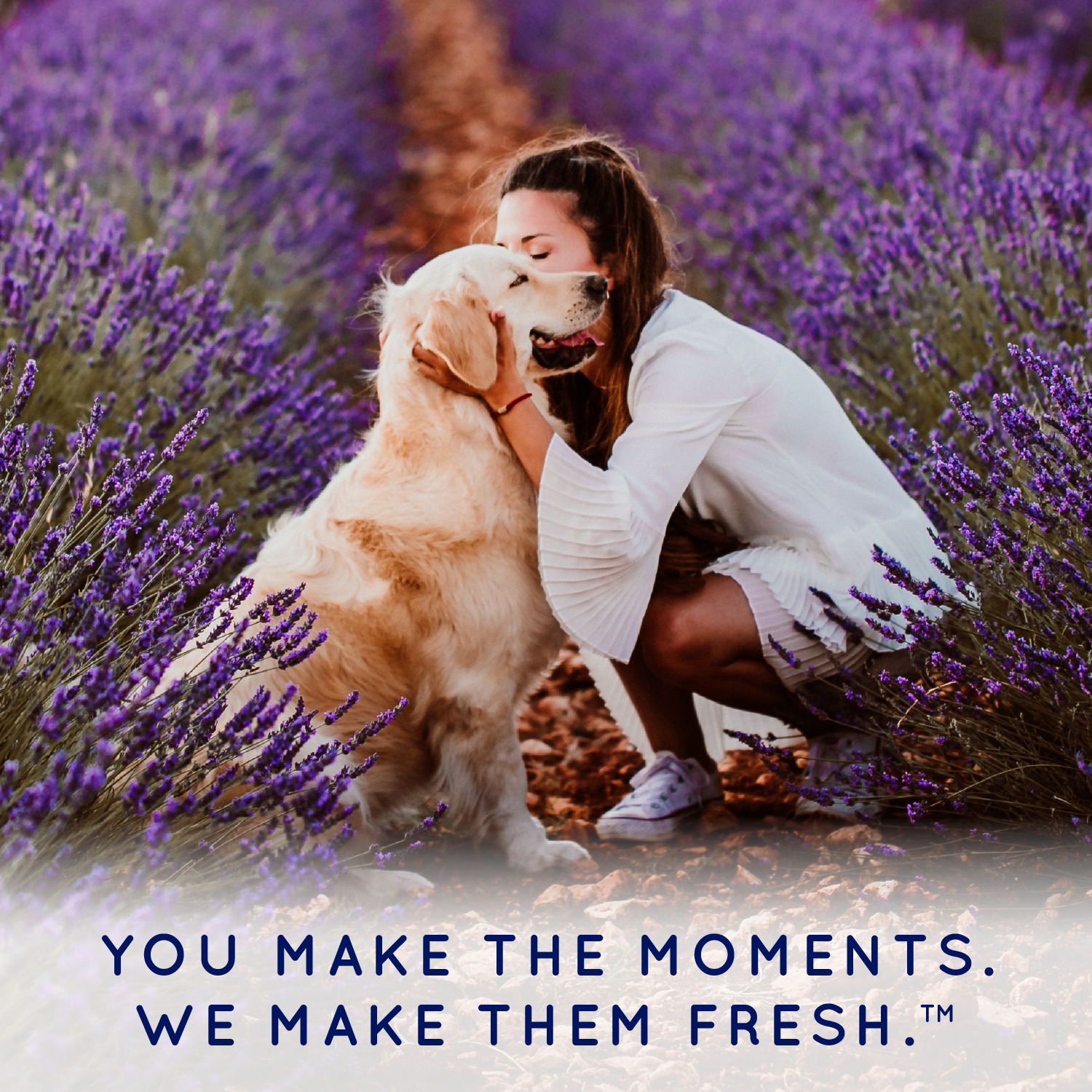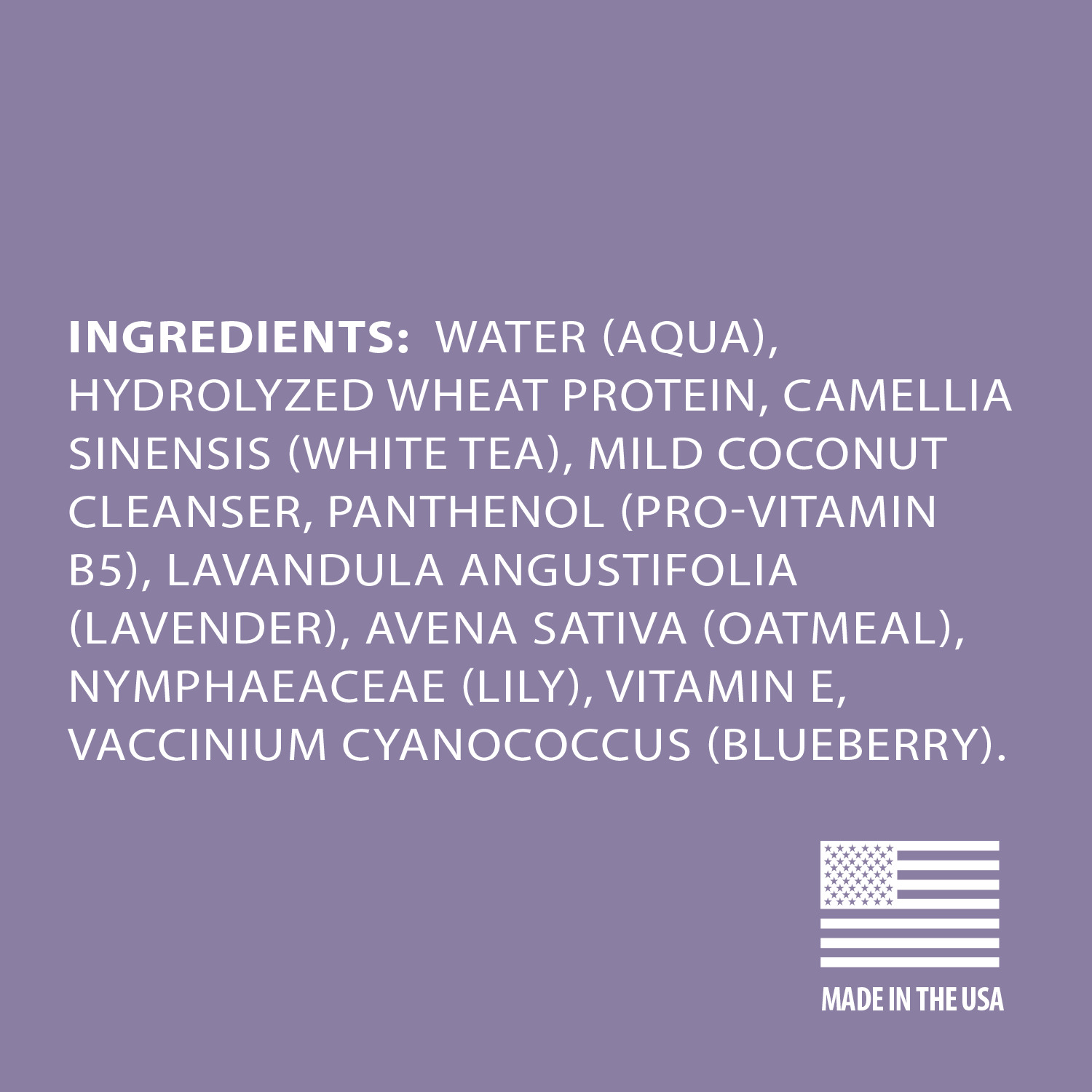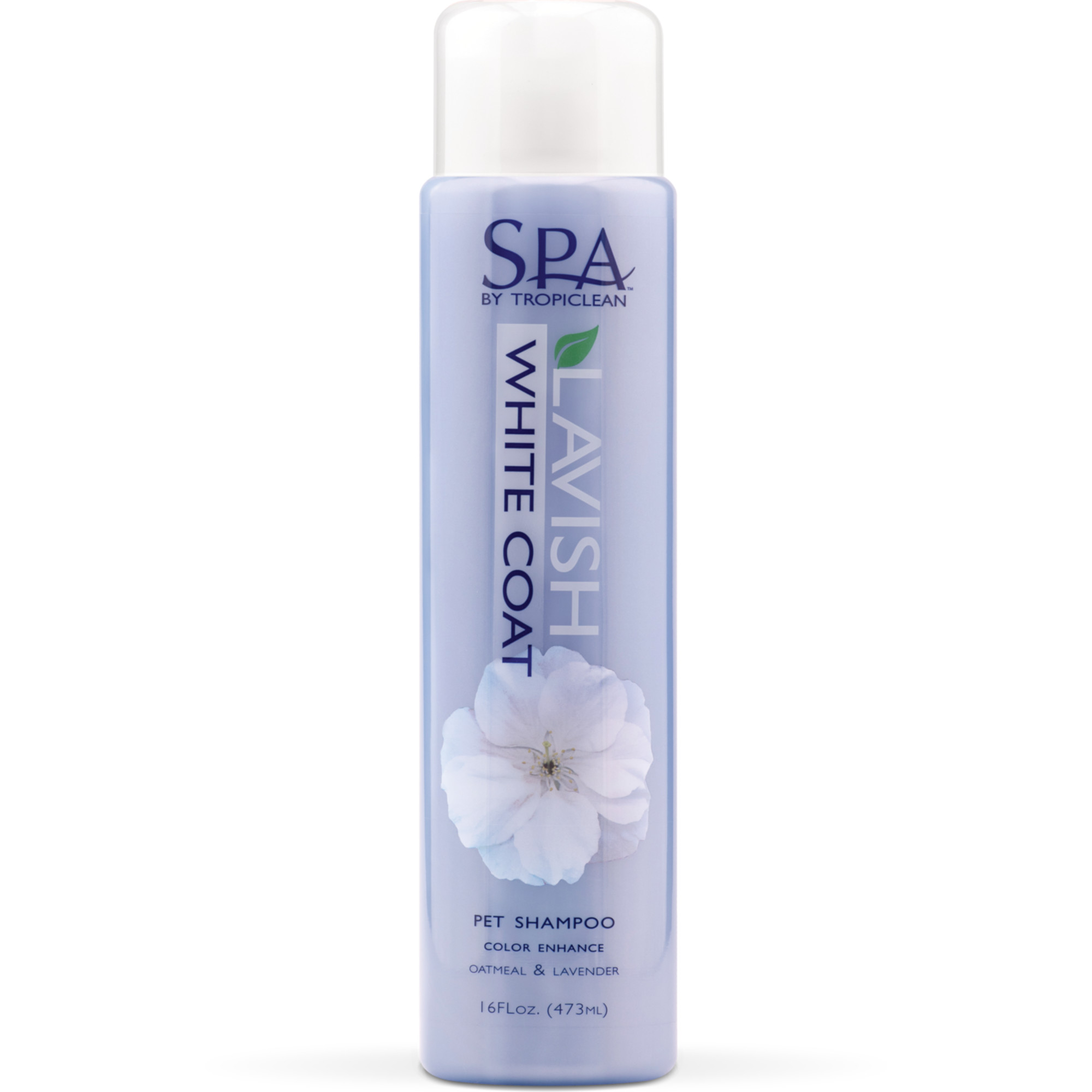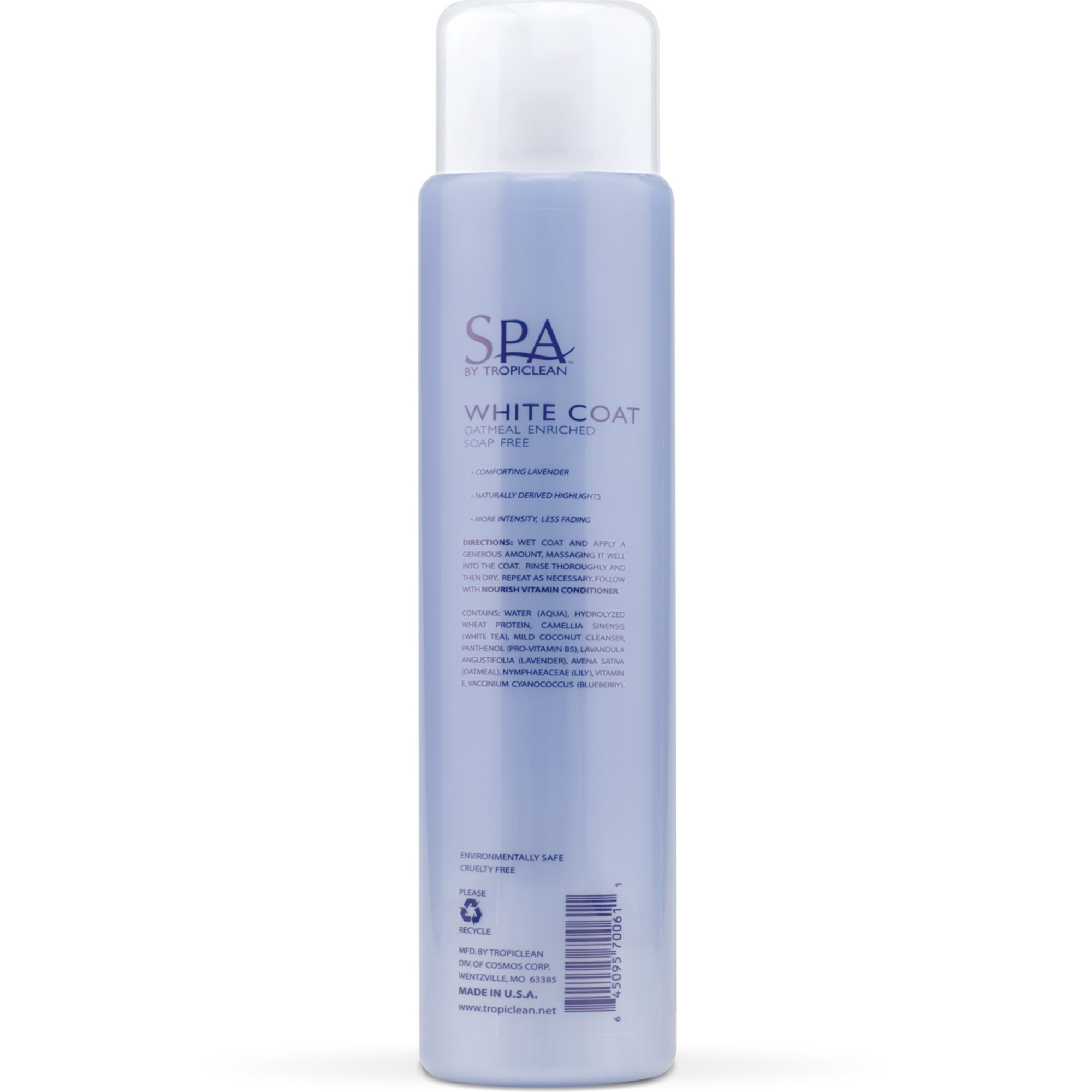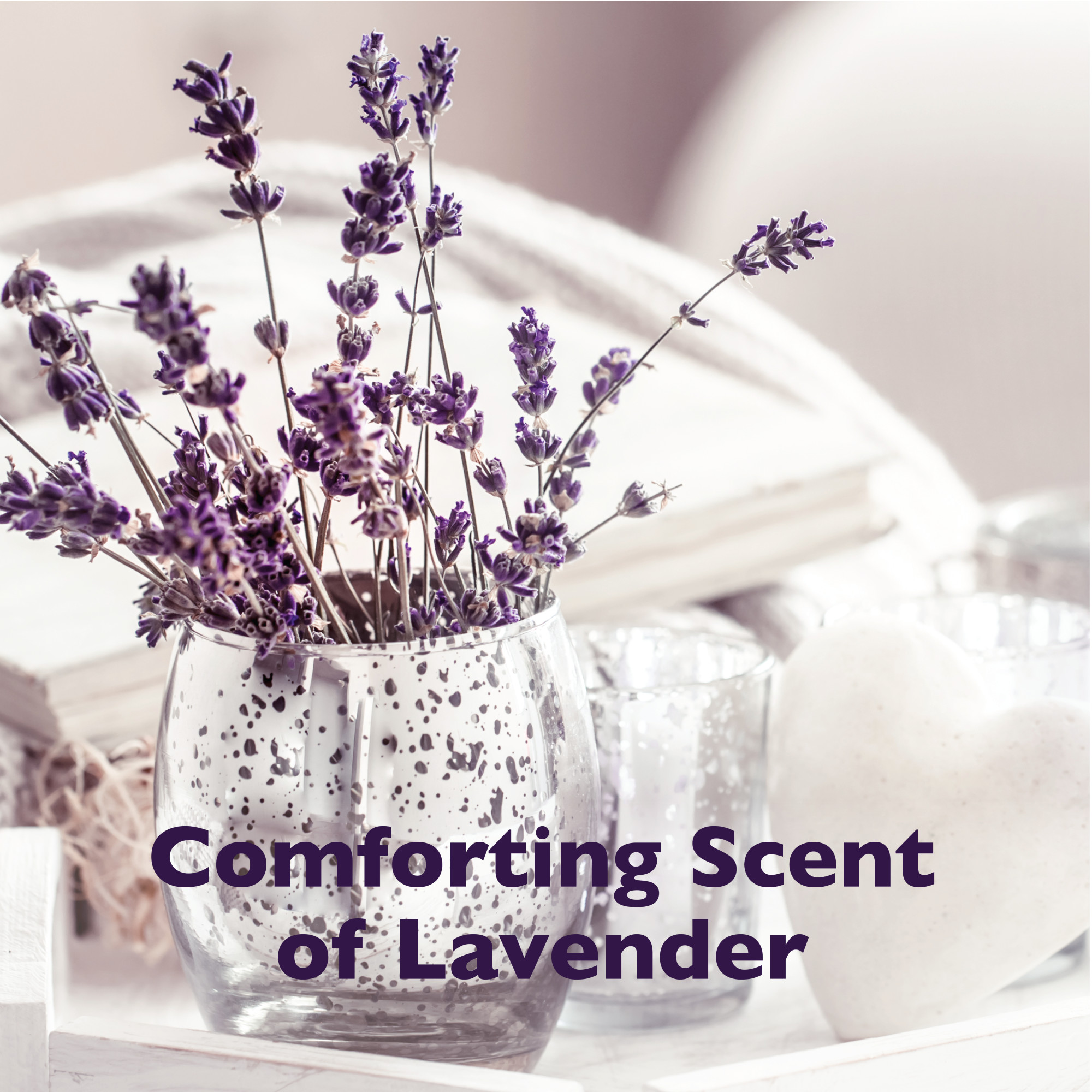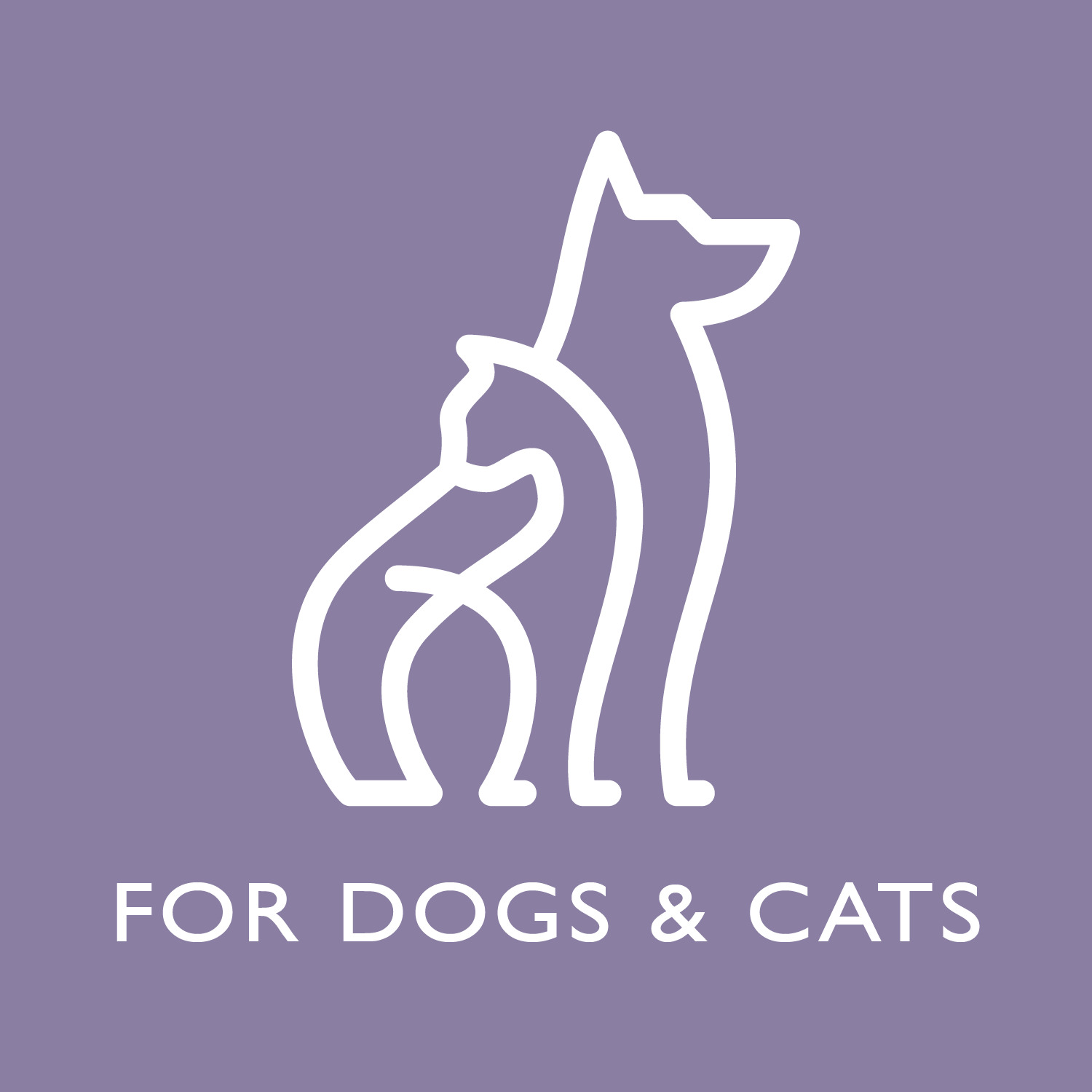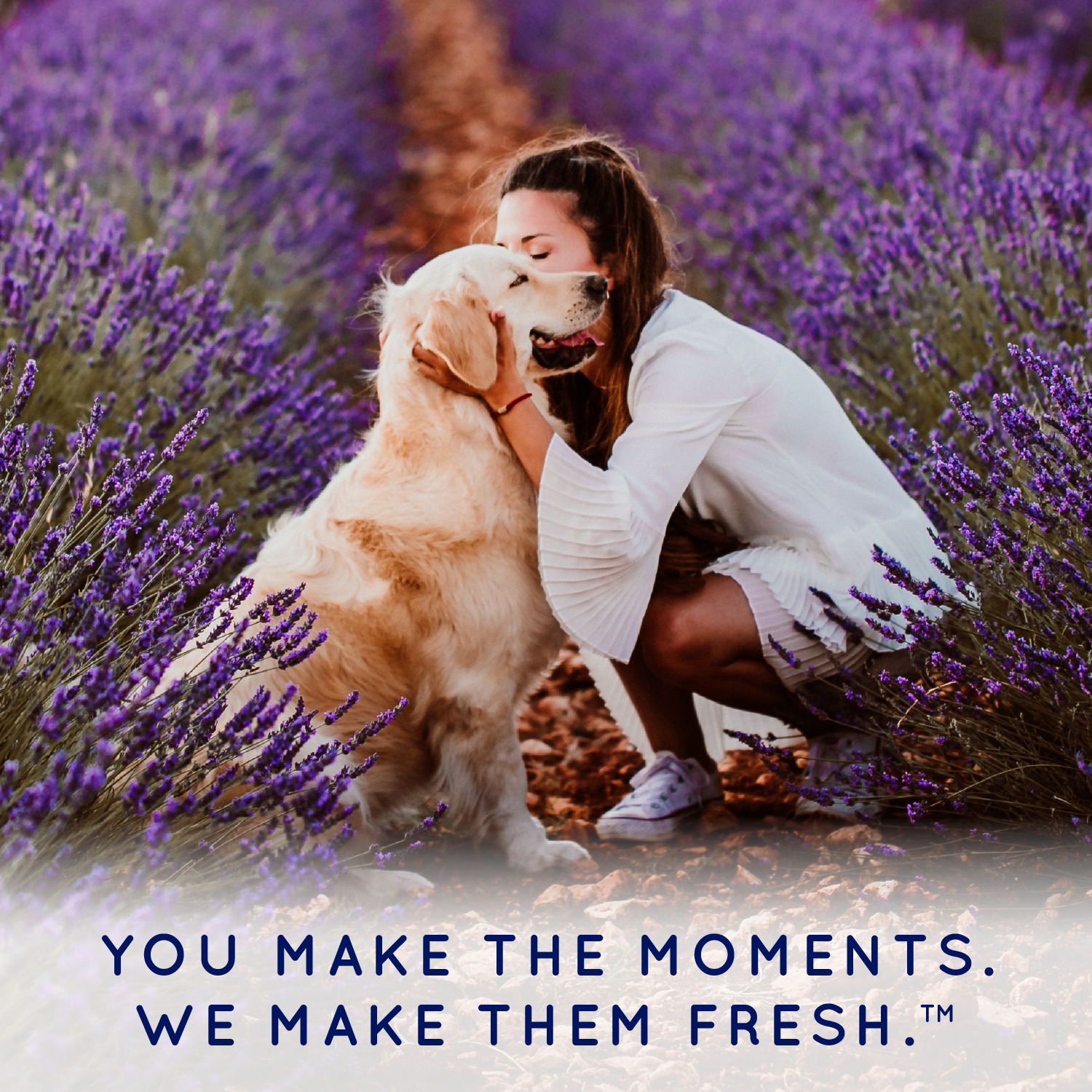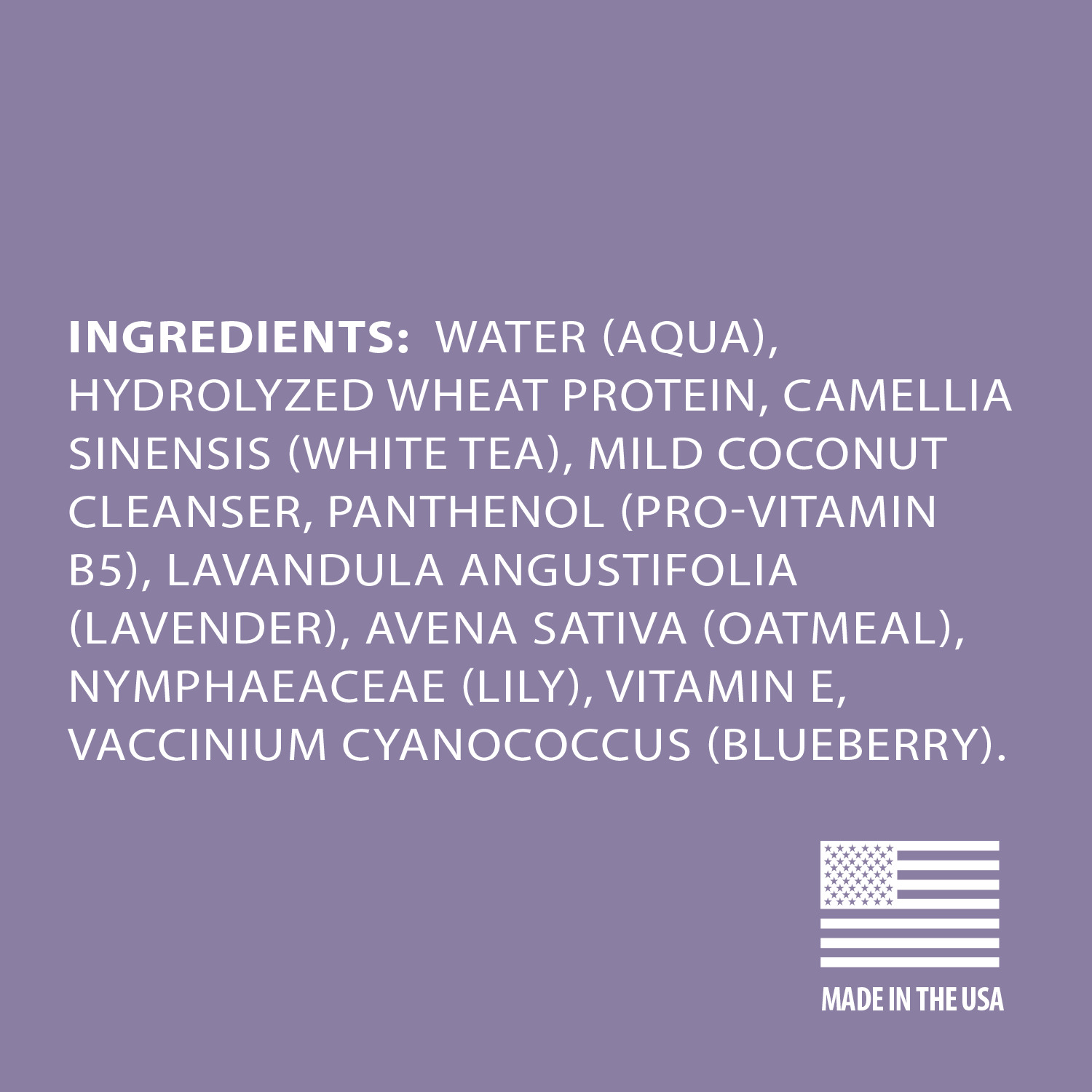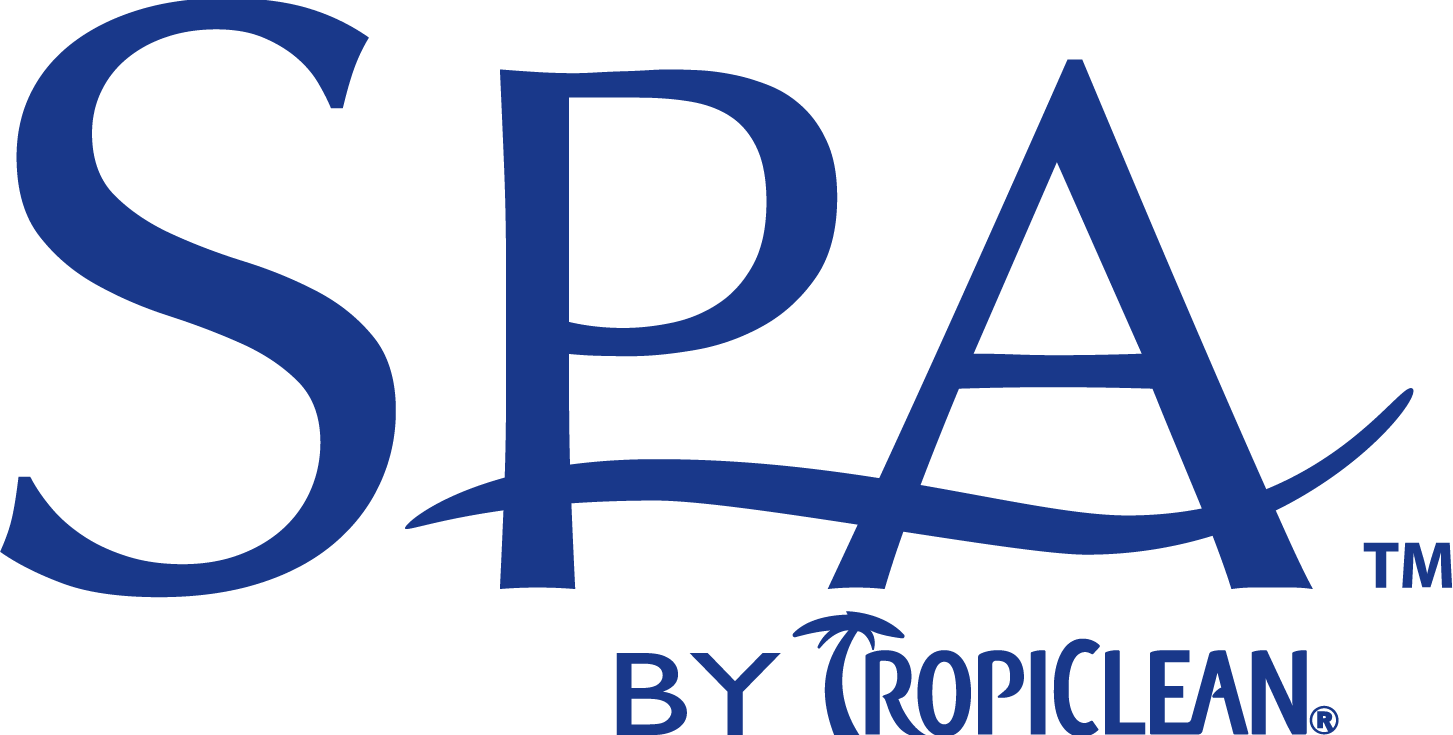 White Coat Shampoo for Pets
SPA by TropiClean Lavish White Coat Pet Shampoo contains coat-enhancing ingredients that help keep white coats bright without the use of bleach, peroxide, ammonia, or alcohol. Enriched with fragrant notes of apples, lilies, white tea, jasmine, and lavender, White Coat Pet Shampoo creates a luxurious grooming experience right at home. Shampoo is oatmeal enriched and soap free for a gentle and safe clean for dogs and cats 12 weeks and older.
White Coat – Whitens and brightens your pet's coat in a rich, luxurious lather, enhancing all colors while moisturizing and conditioning their skin and coat.
Calming Scent – One wash will leave your pet sparkling clean and smelling like crisp apples and white tea with floral notes of lilies, jasmine, and lavender.
Color Enhancing – Enhances and intensifies all colors to help reduce fading and brighten the coat.
Safe & Gentle – Oatmeal enriched and soap free. Safe when used as directed on dogs and cats 12 weeks or older.
Loved by Groomers – SPA by TropiClean products are loved by groomers everywhere. Now you can give your pet a salon-grade treatment in the comfort of your own home!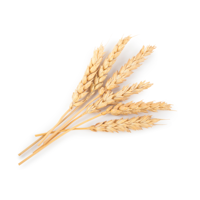 Hydrolyzed Wheat Protein
Conditioning agent that protects the hair from damage and softens the coat.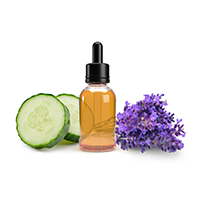 Botanical Blend
Contains plant and fruit extracts that moisturize and nourish the skin and coat.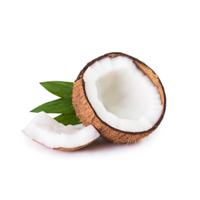 Mild Coconut Cleanser
Gently cleans the skin and coat, removing dirt and odor.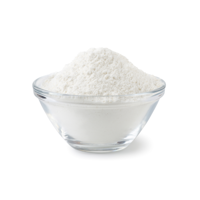 Provitamin B5
Protects the skin from water loss and strengthens the coat to reduce breakage.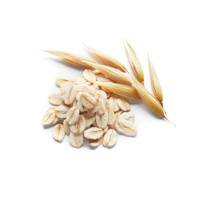 Oat Protein
Helps soothe and moisturize dry, itchy, and irritated skin.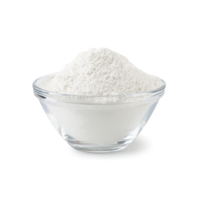 Vitamin E
Helps lock in moisture by forming a protective layer on the surface of the skin.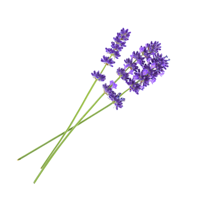 Lavender
Calming, floral scent that leaves the skin and coat smelling luxuriously fresh.
Wet coat and apply a generous amount, massaging it well into the coat. Rinse thoroughly and then dry. Repeat as necessary. Follow with Nourish Conditioner.