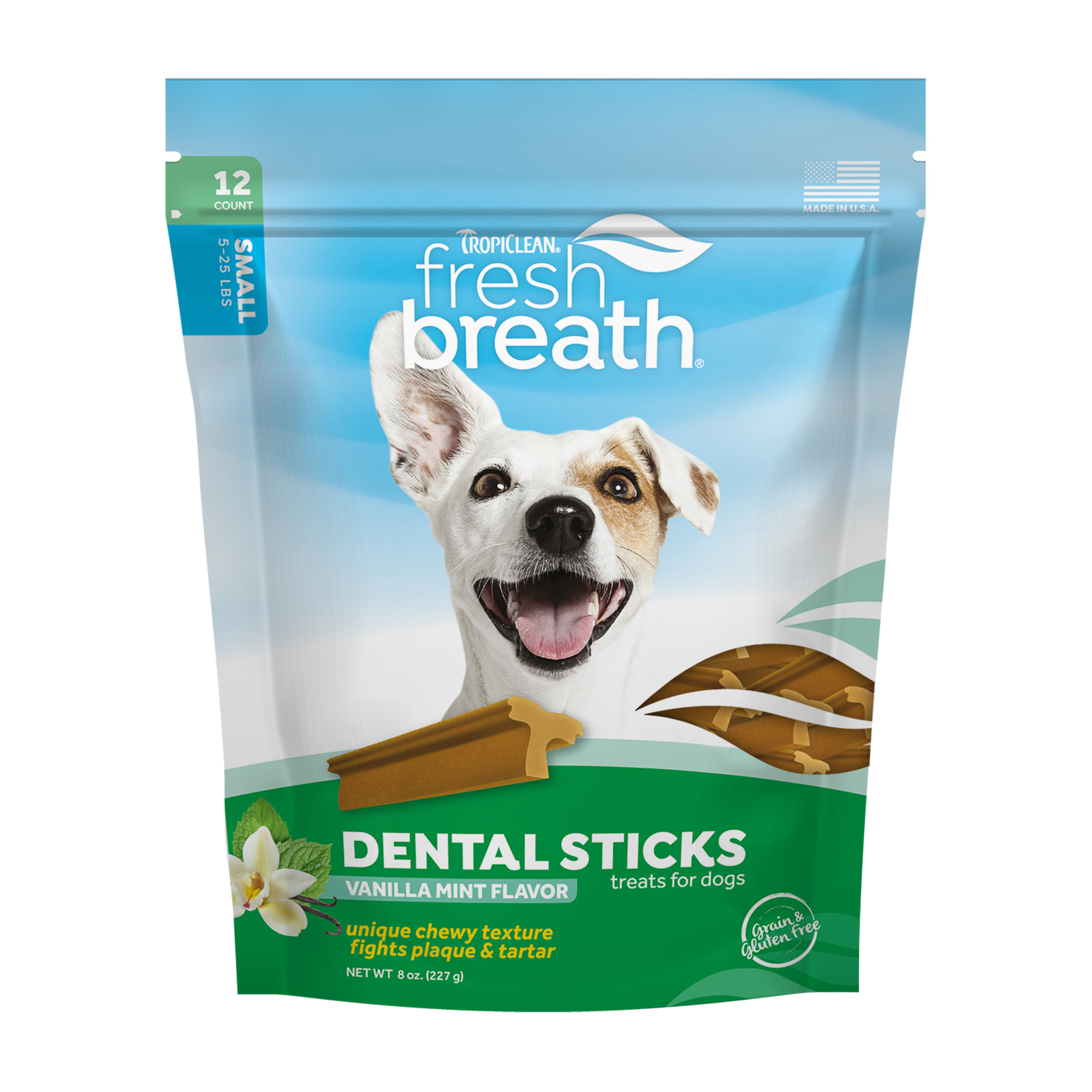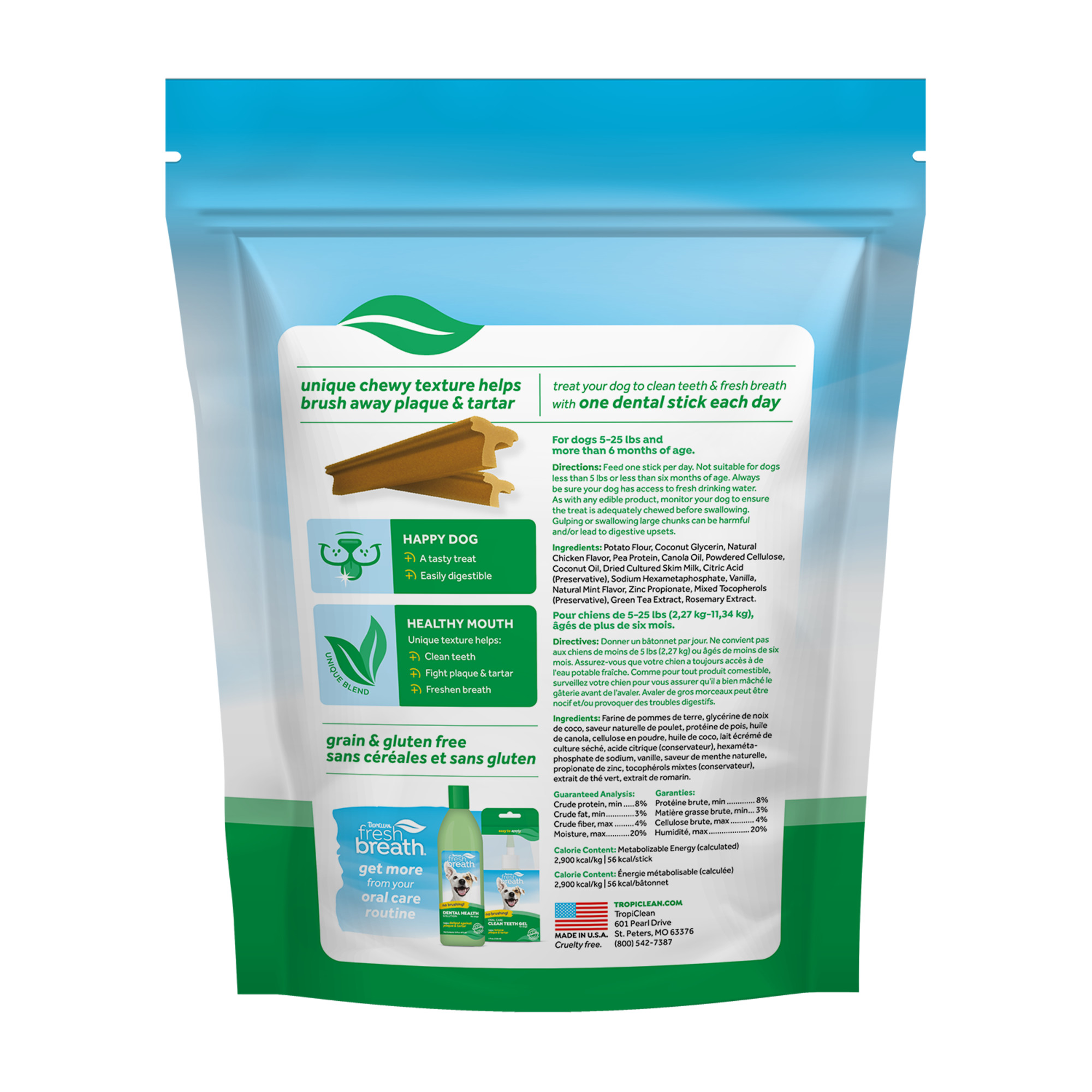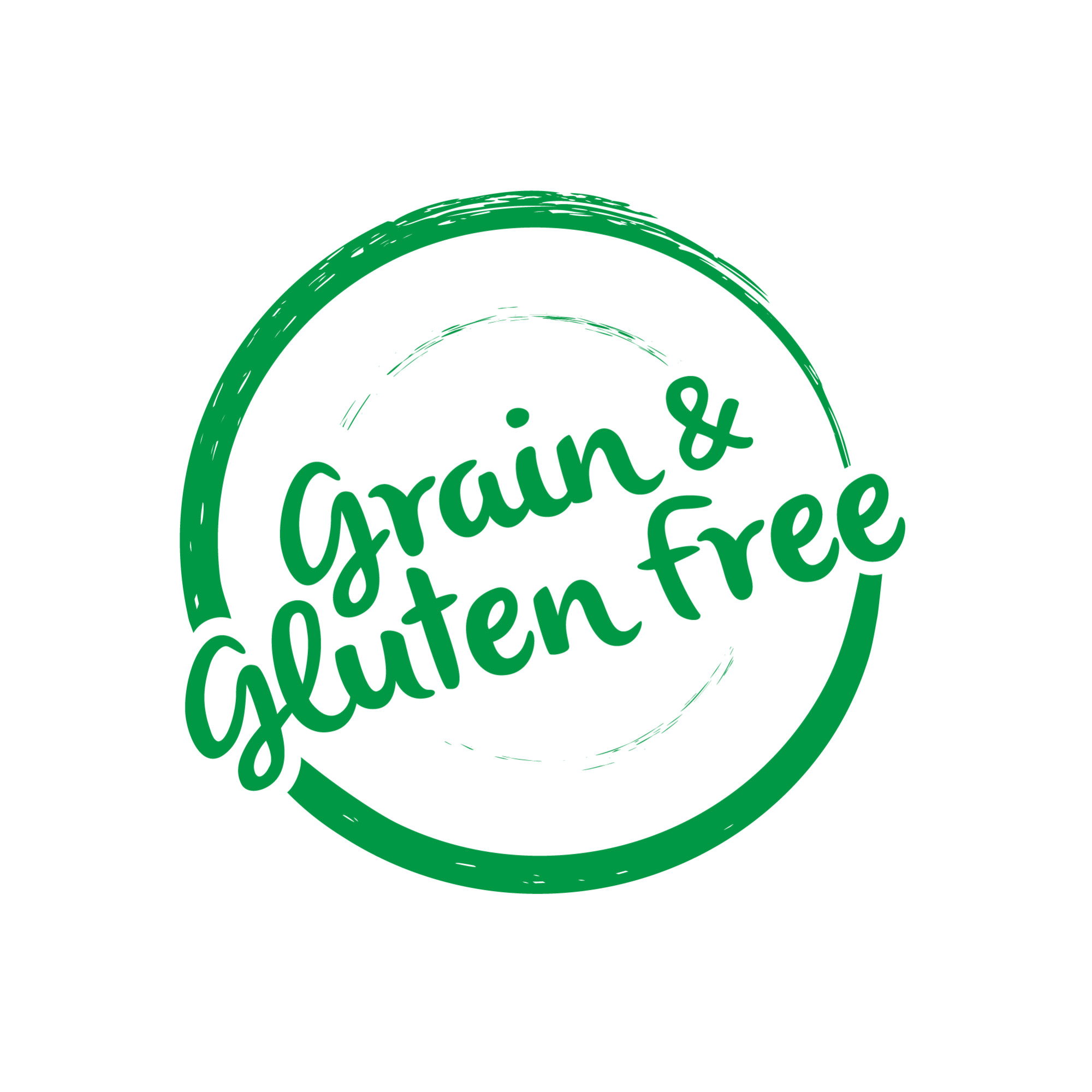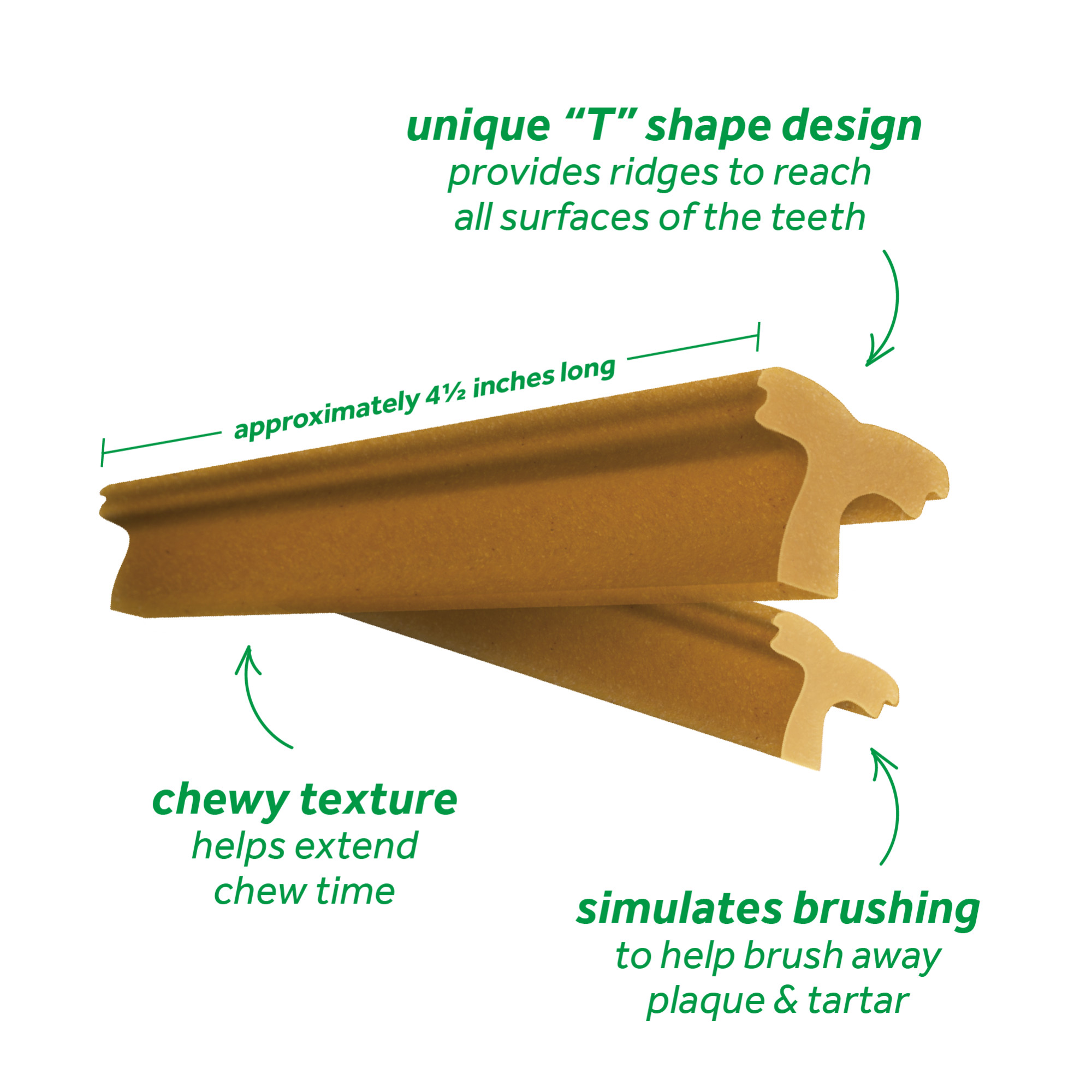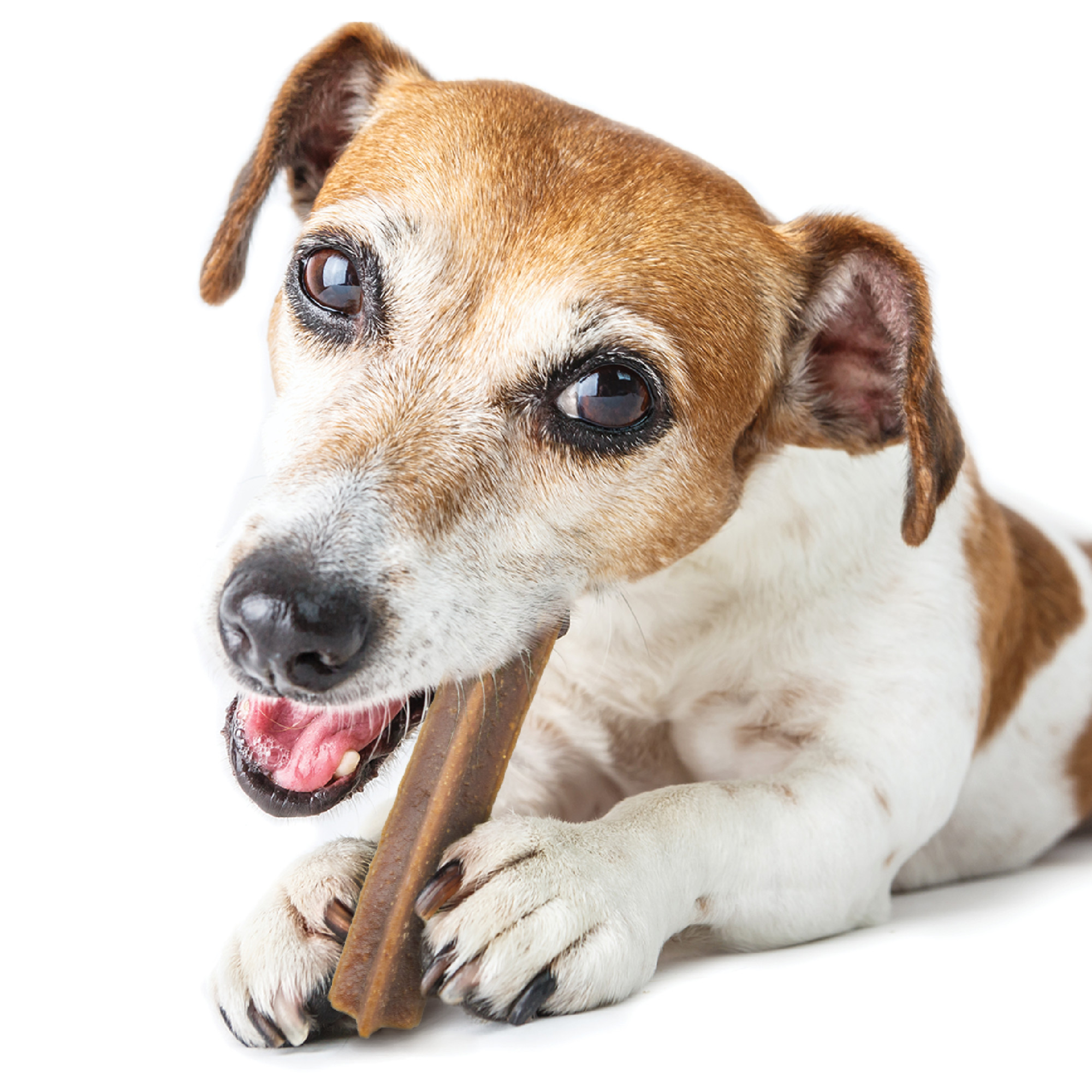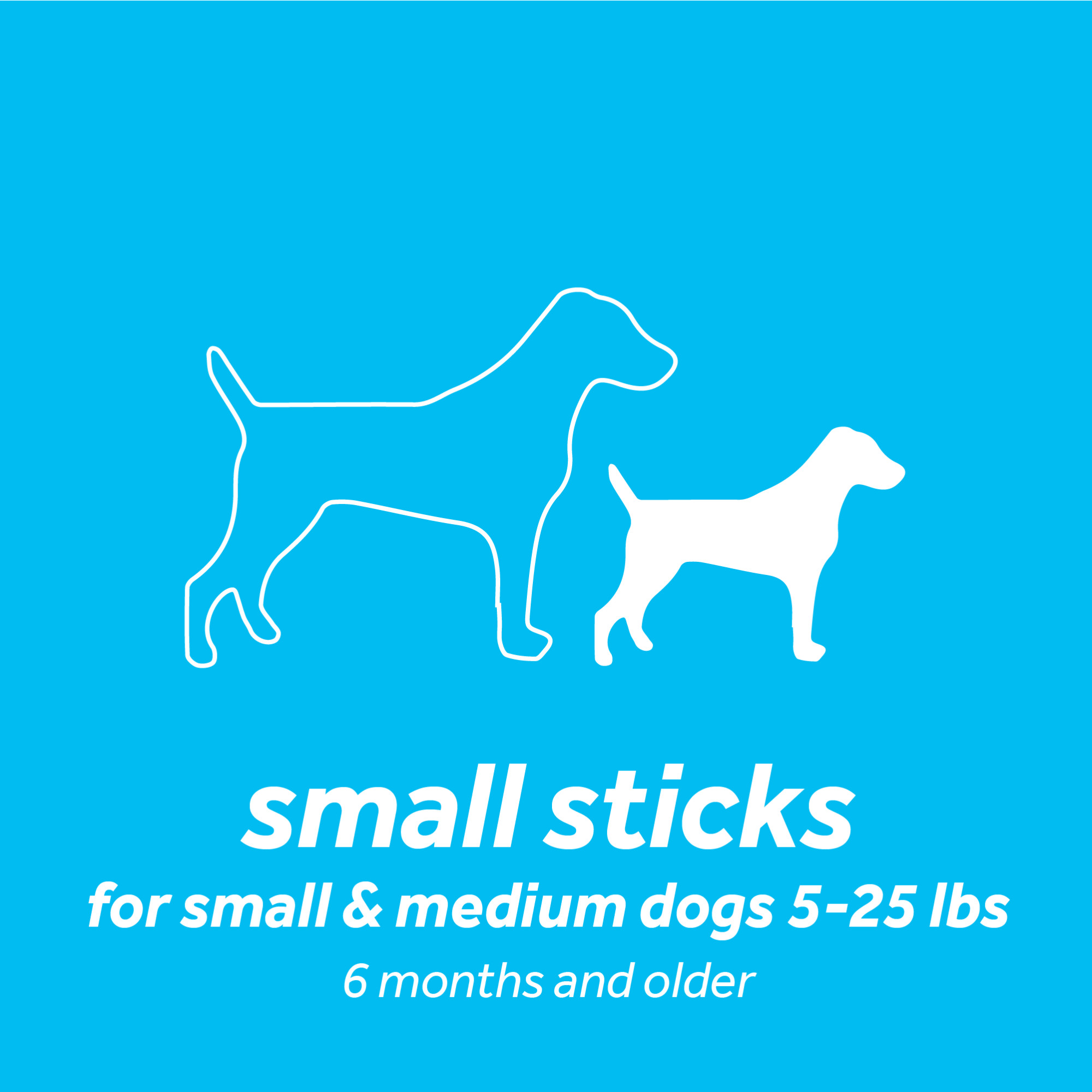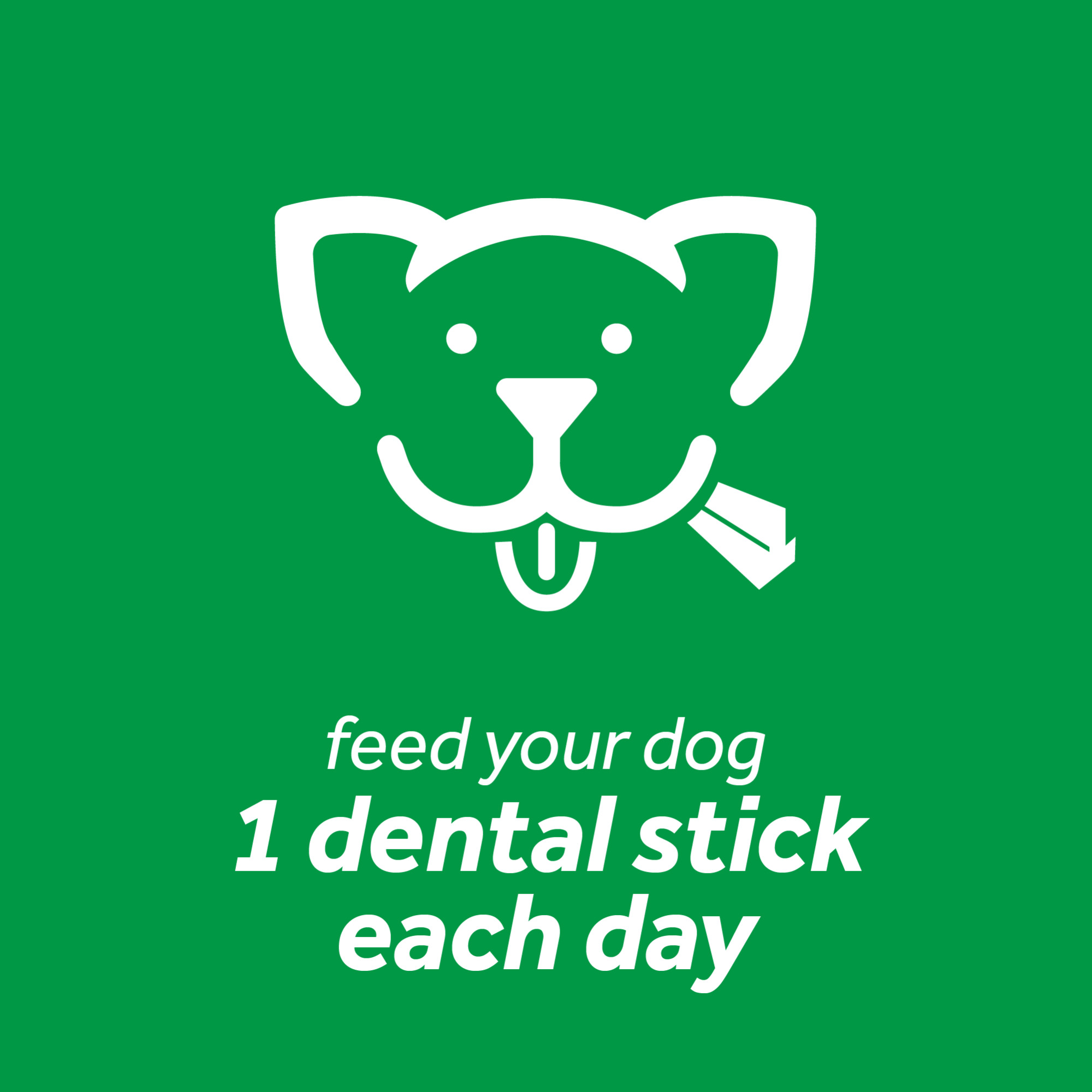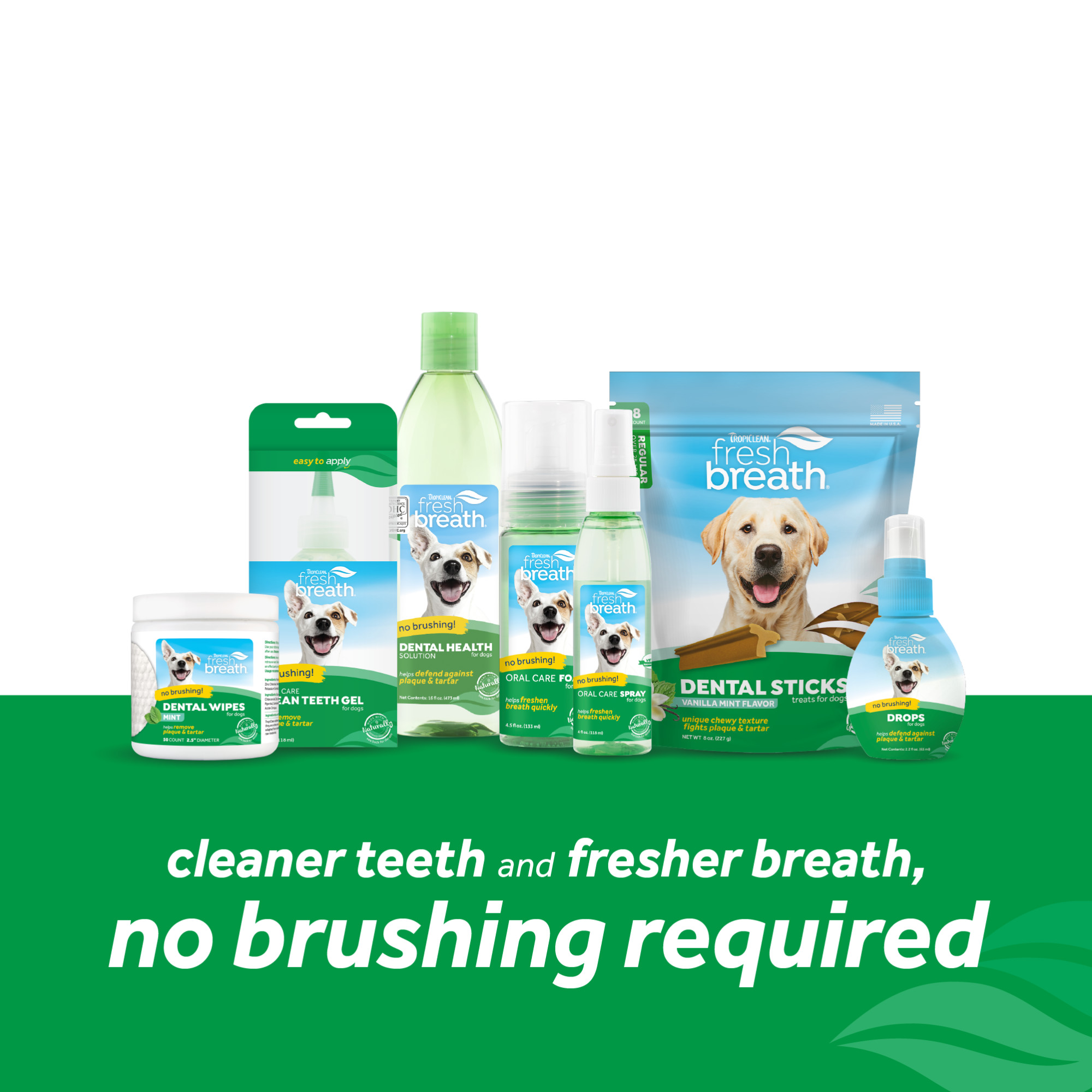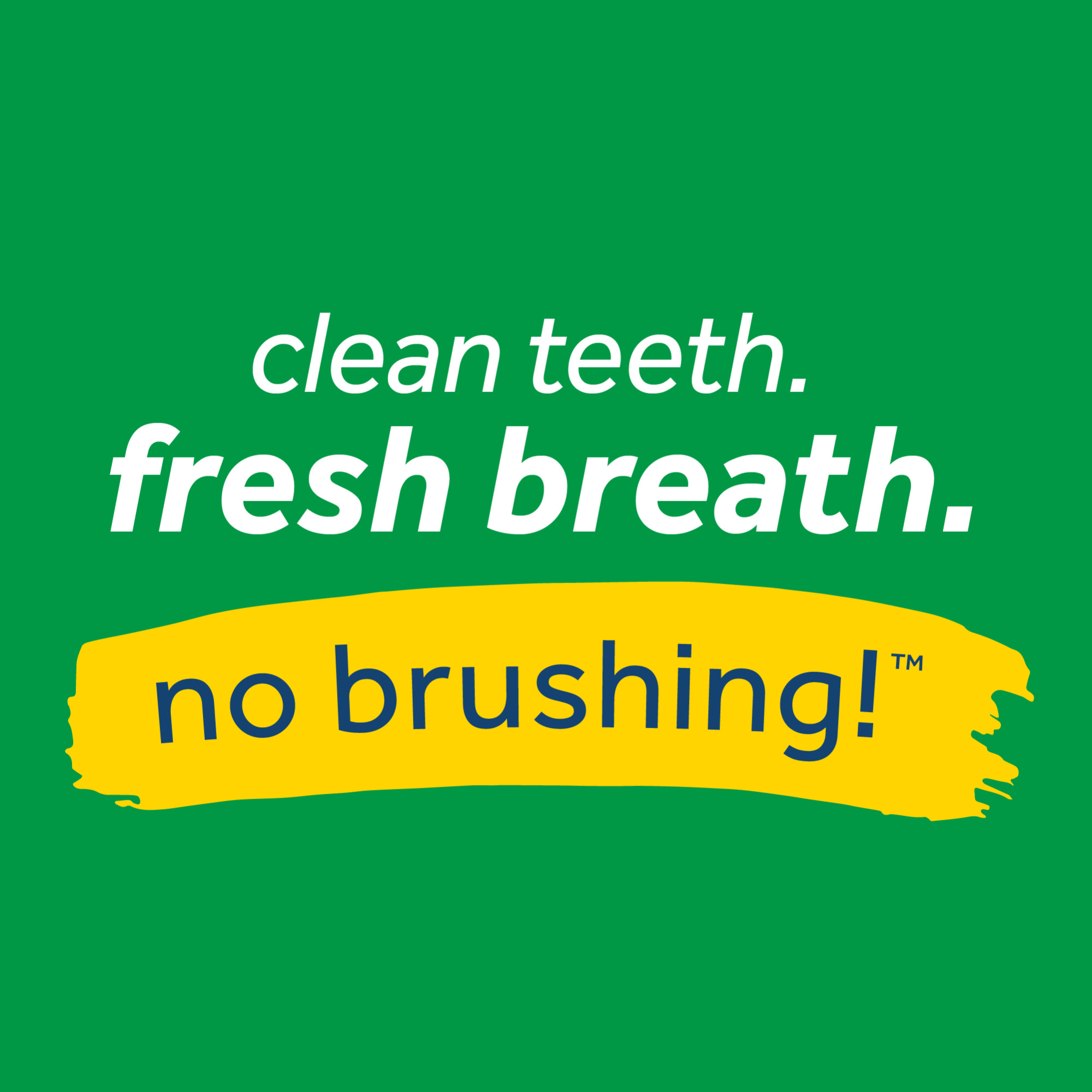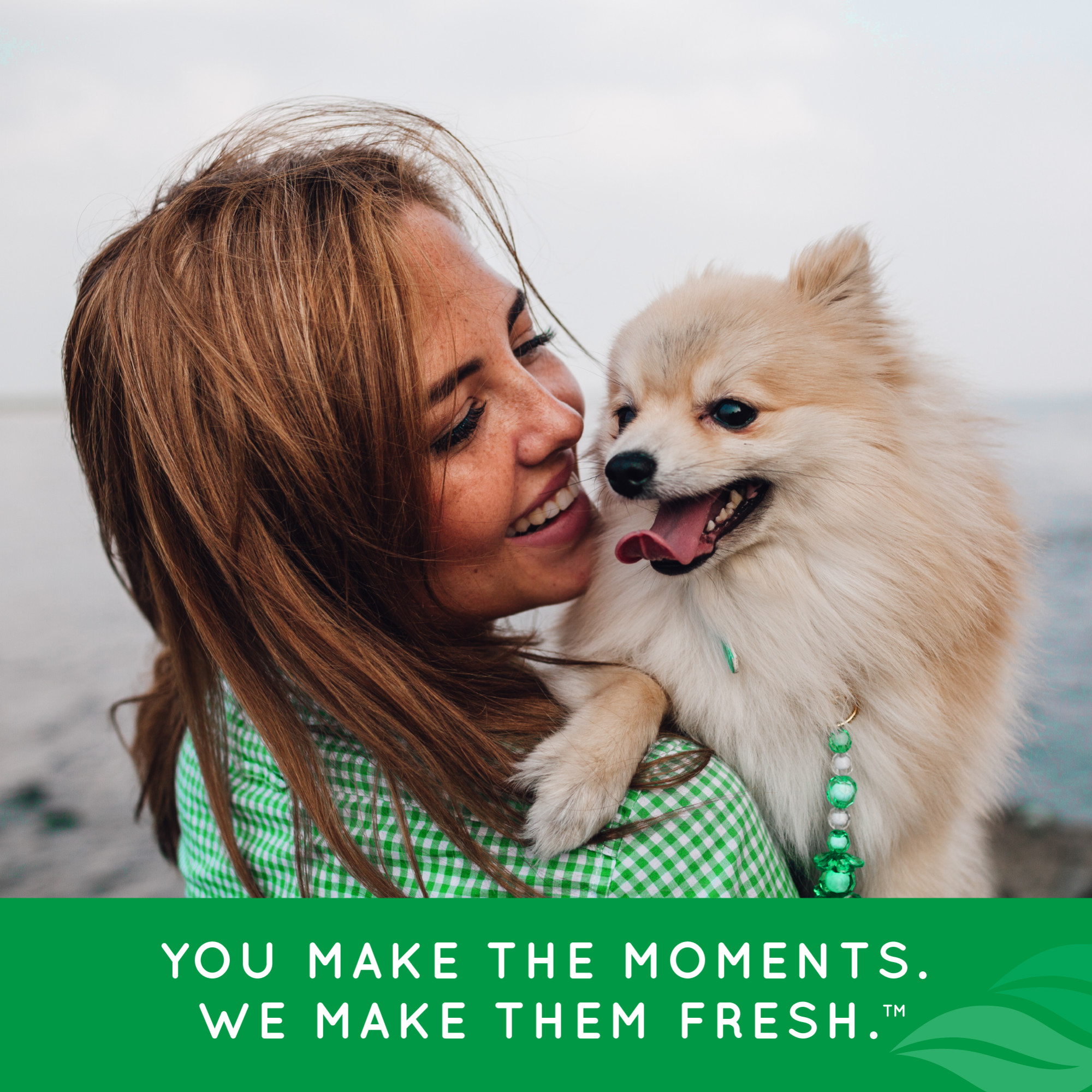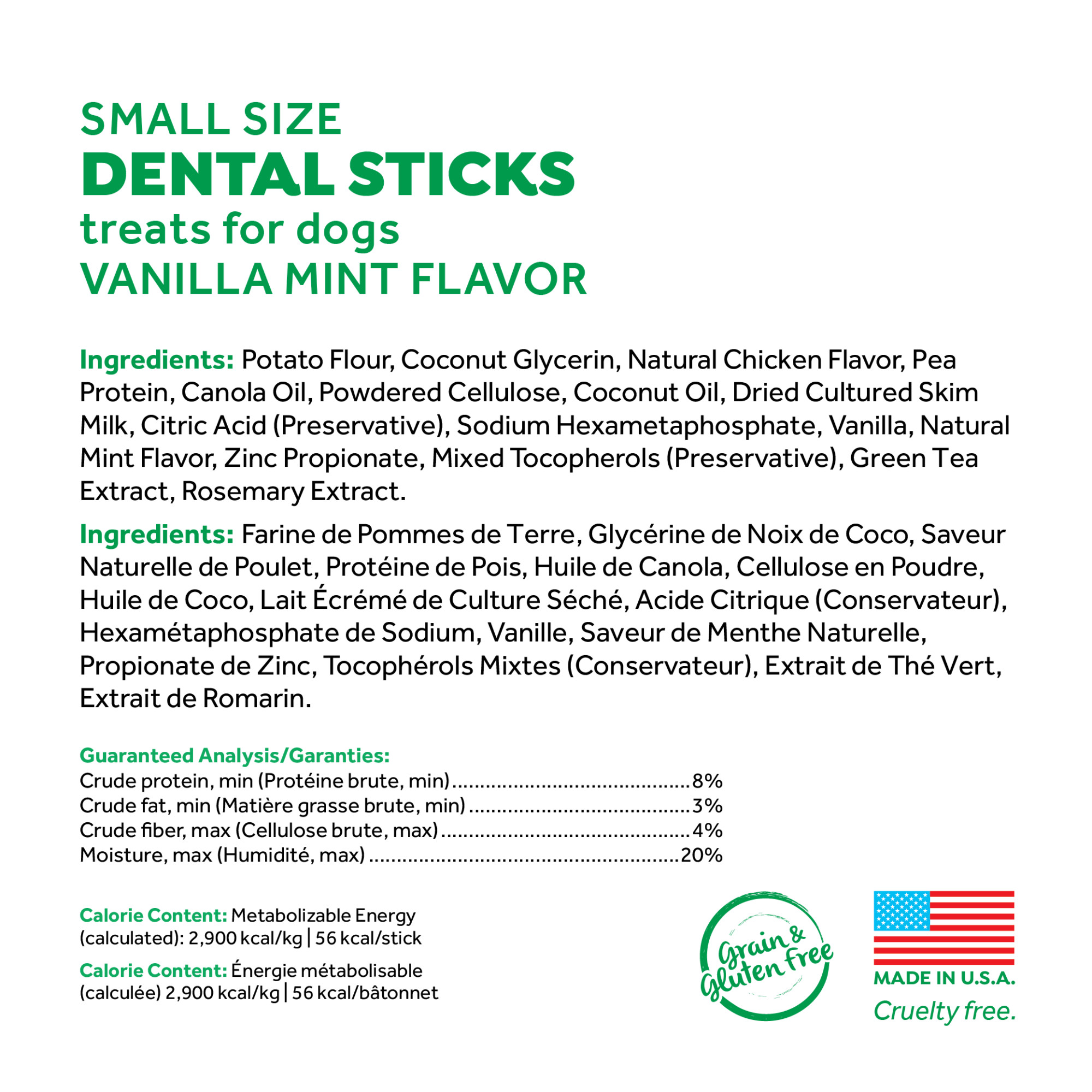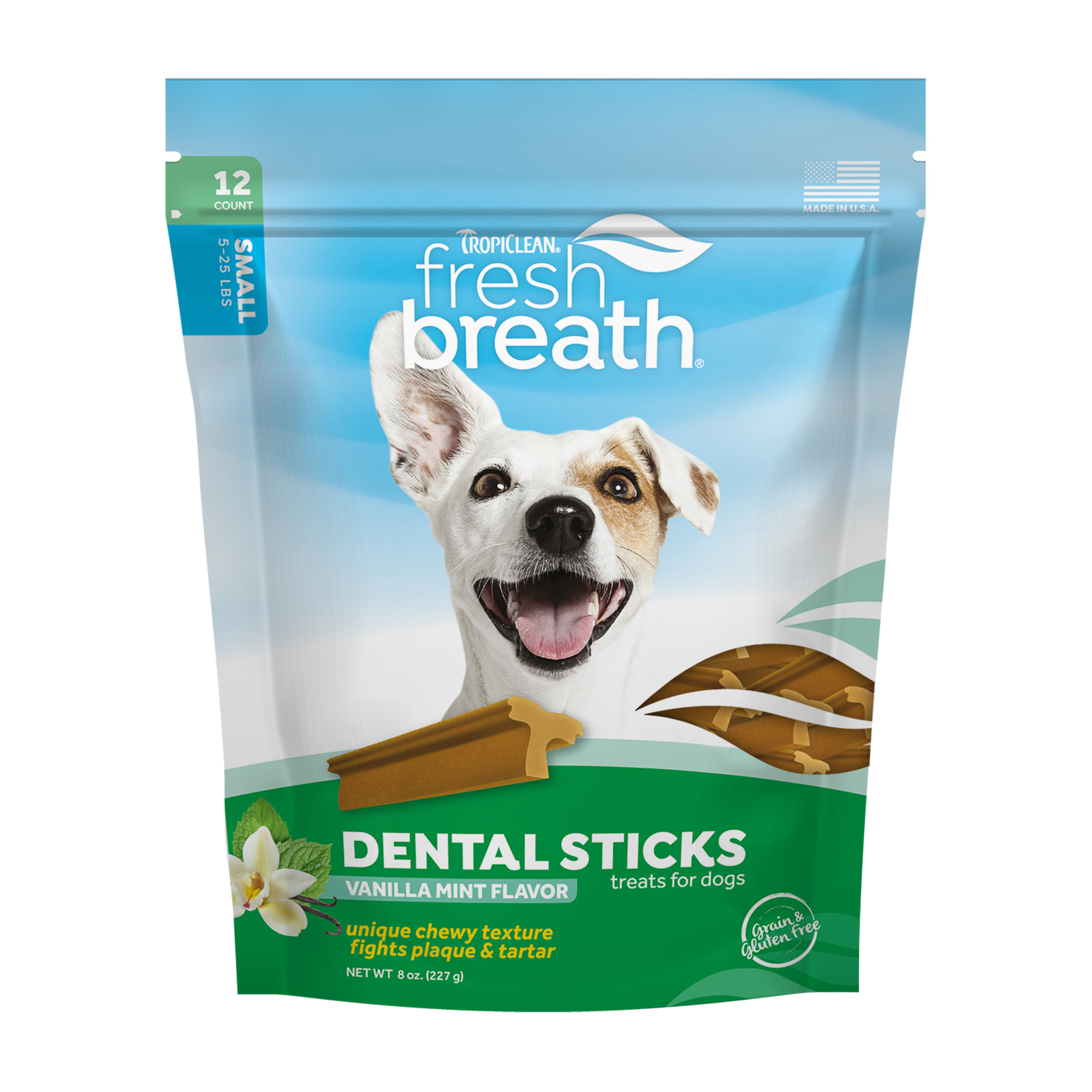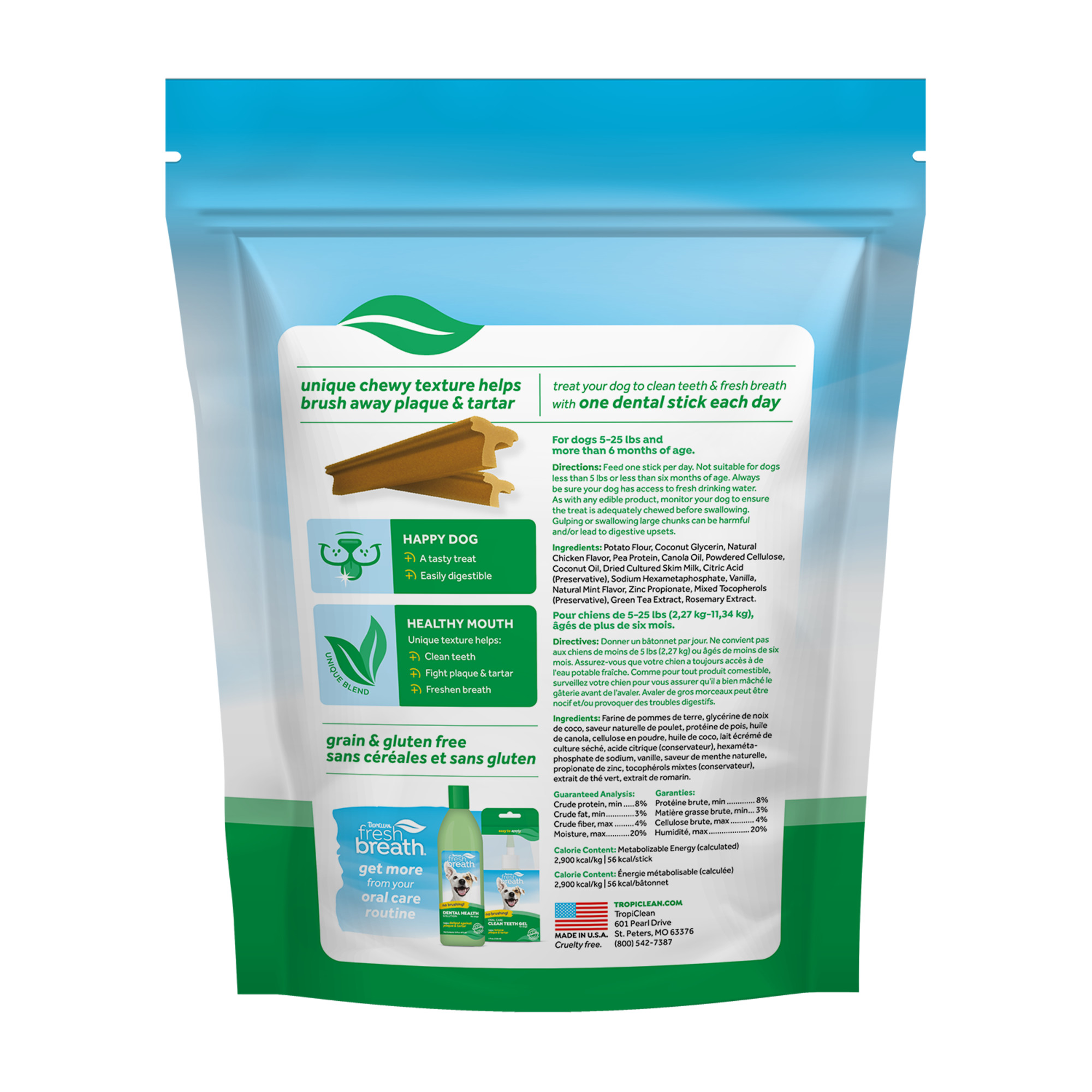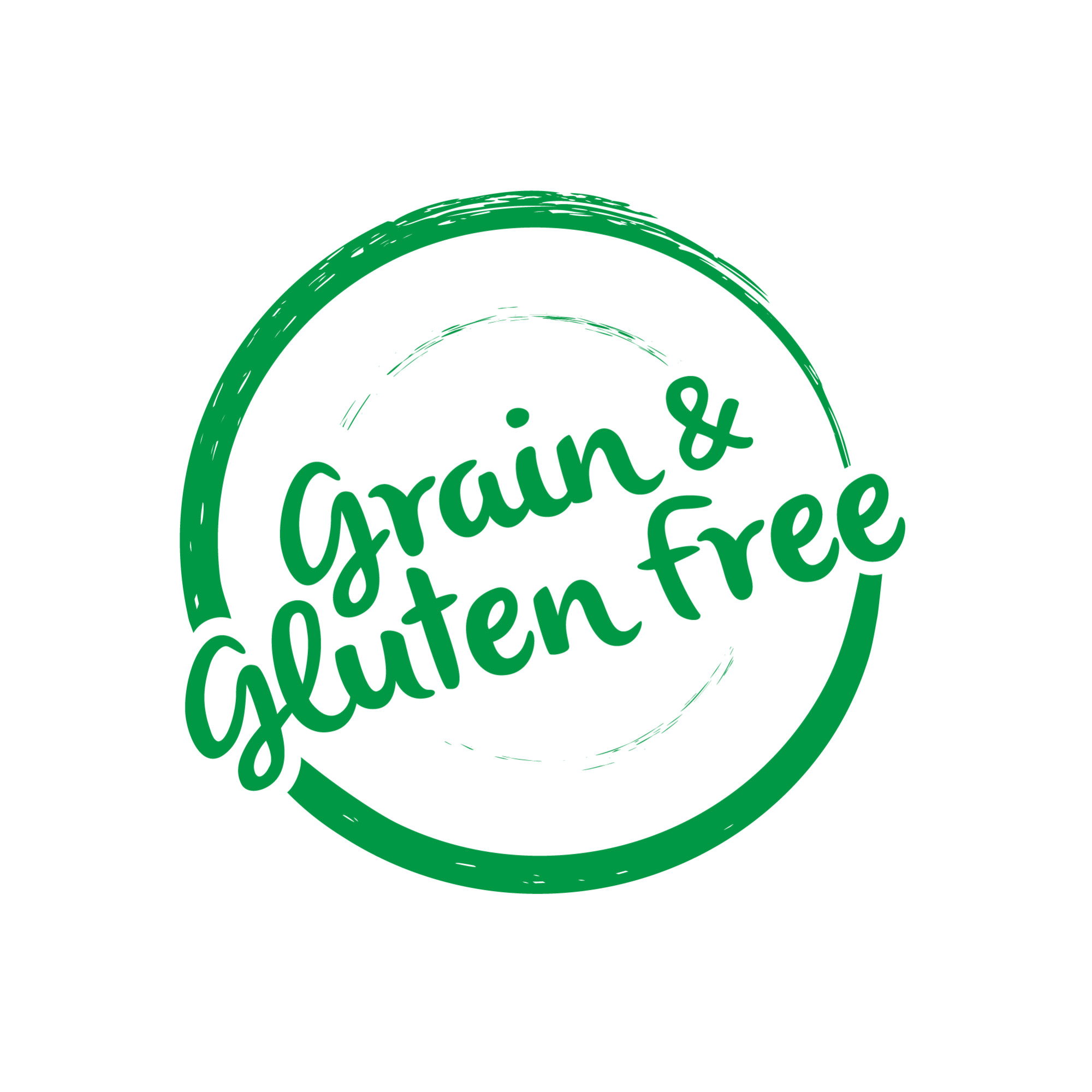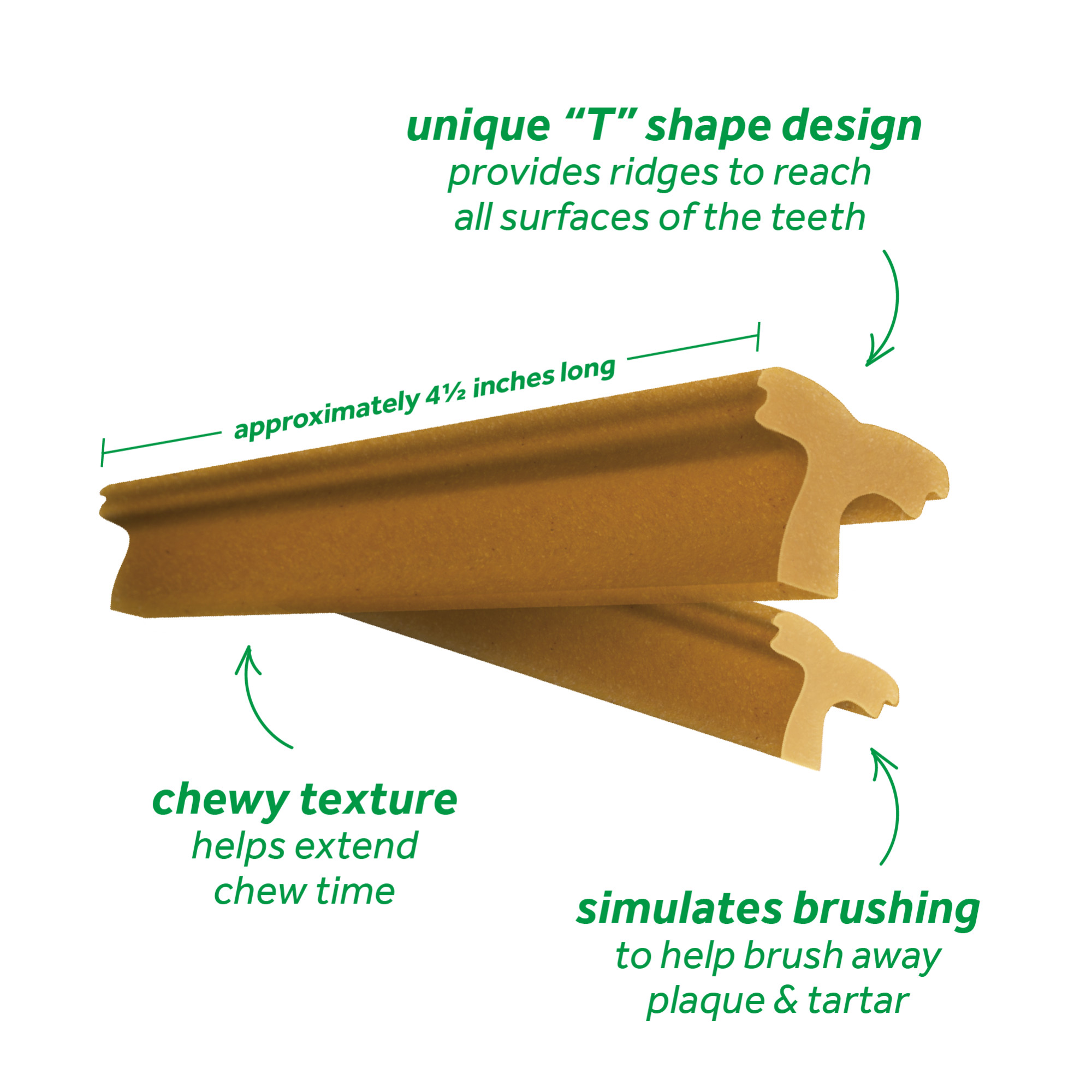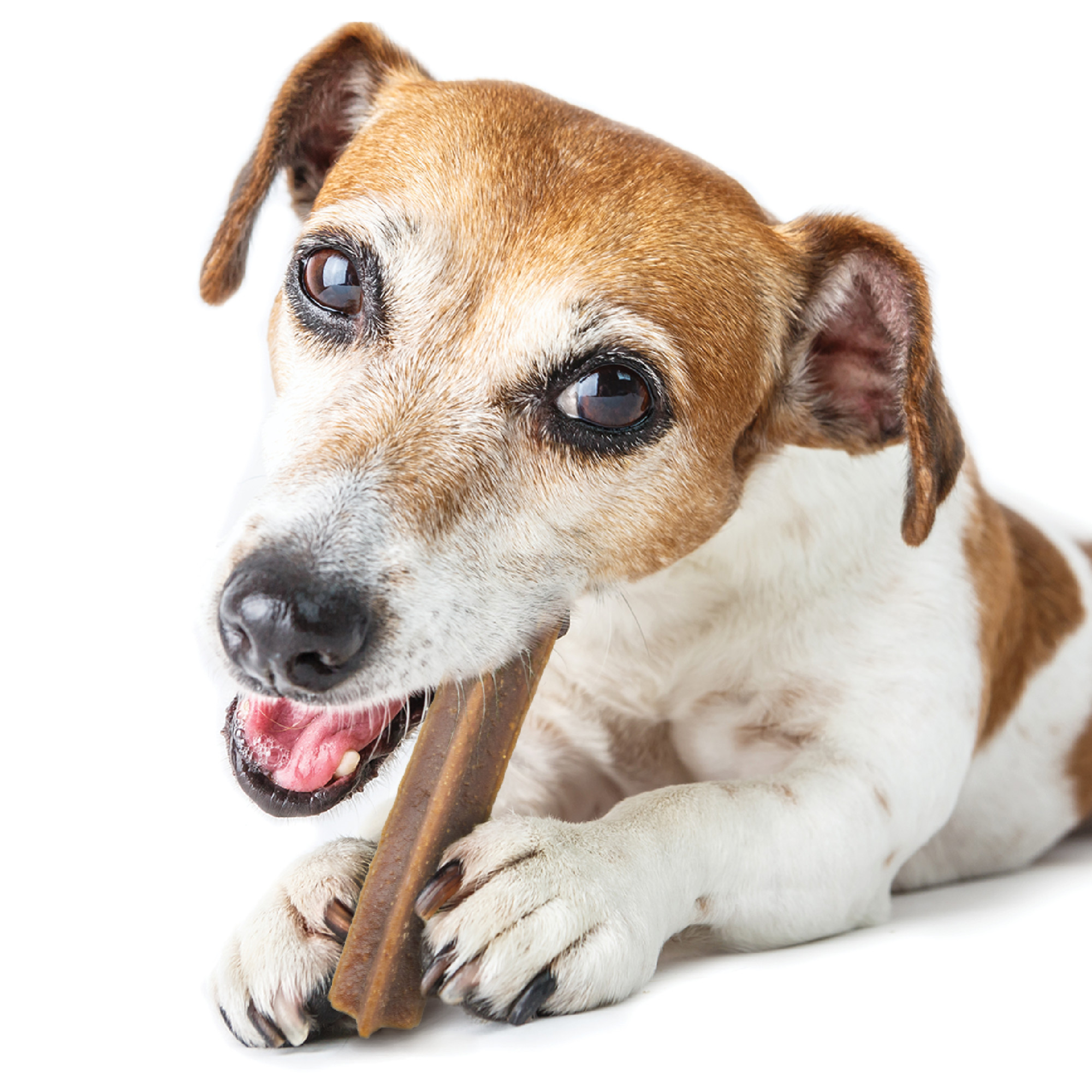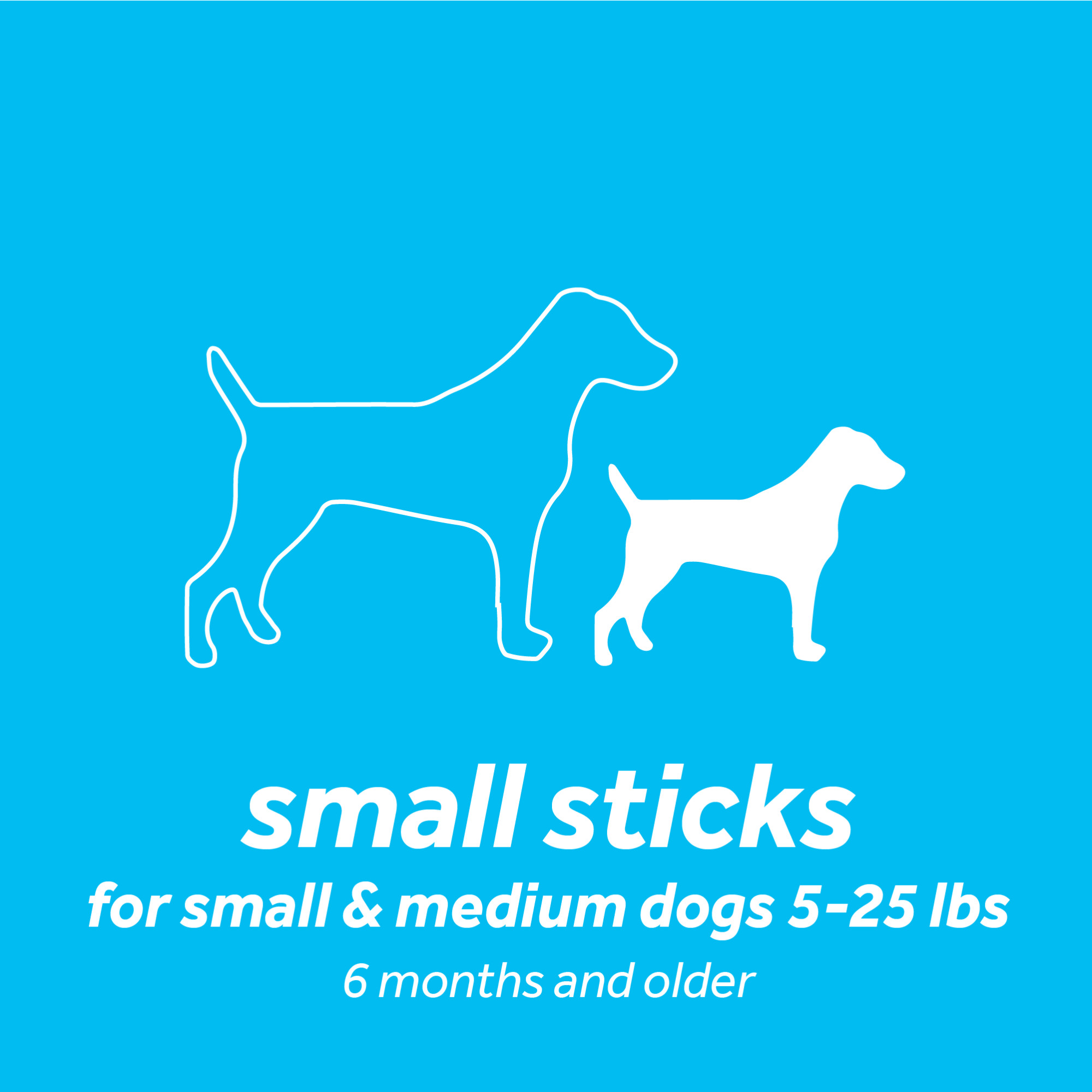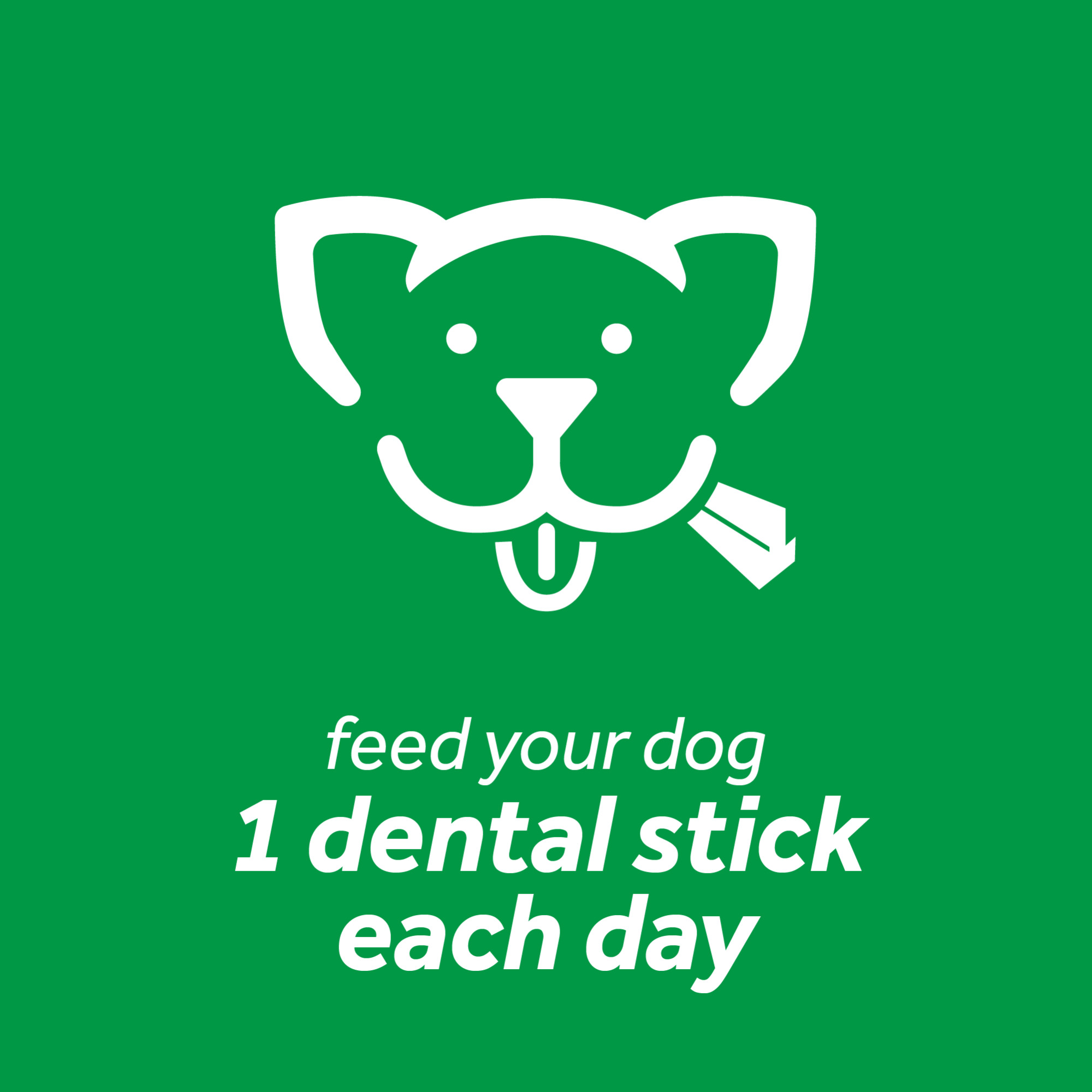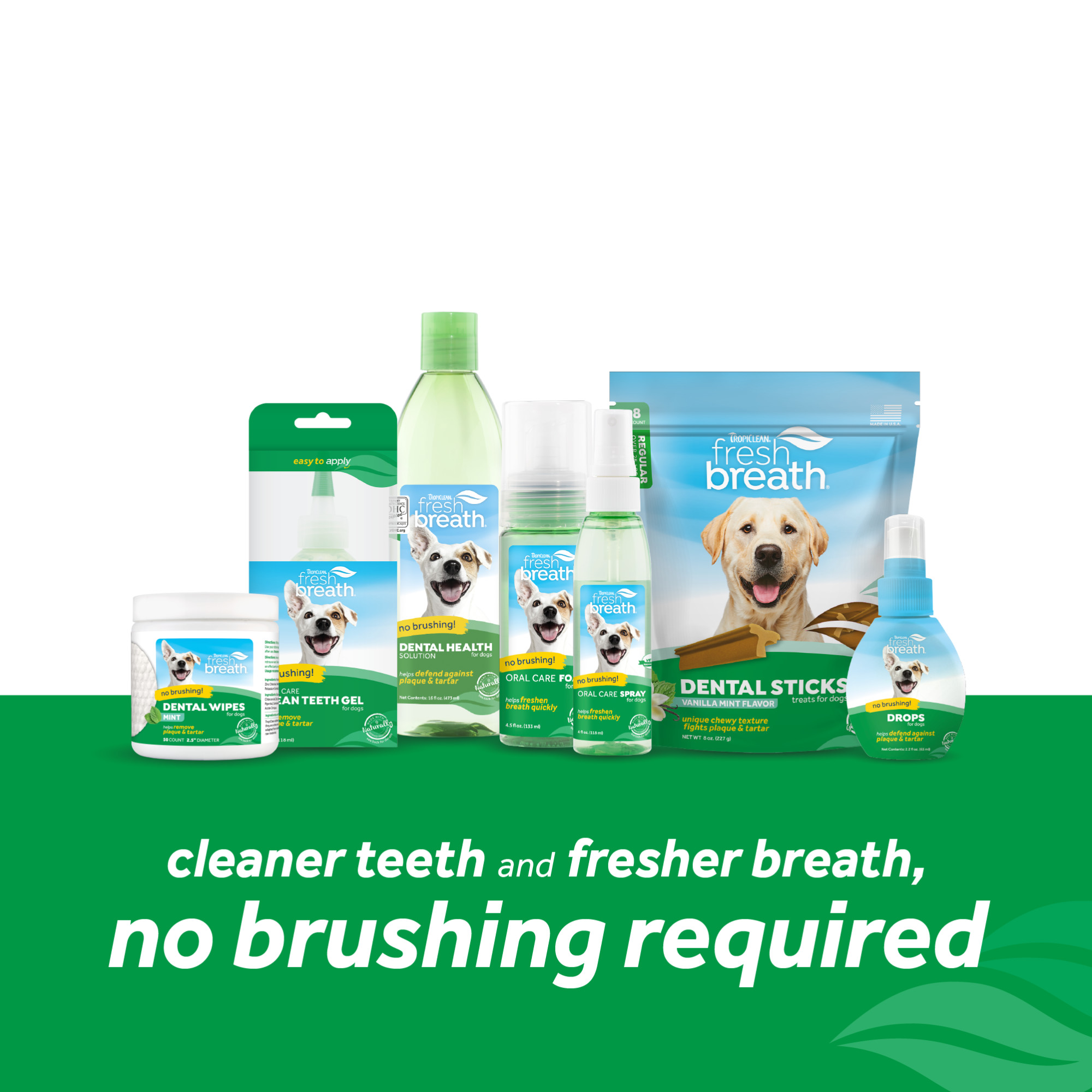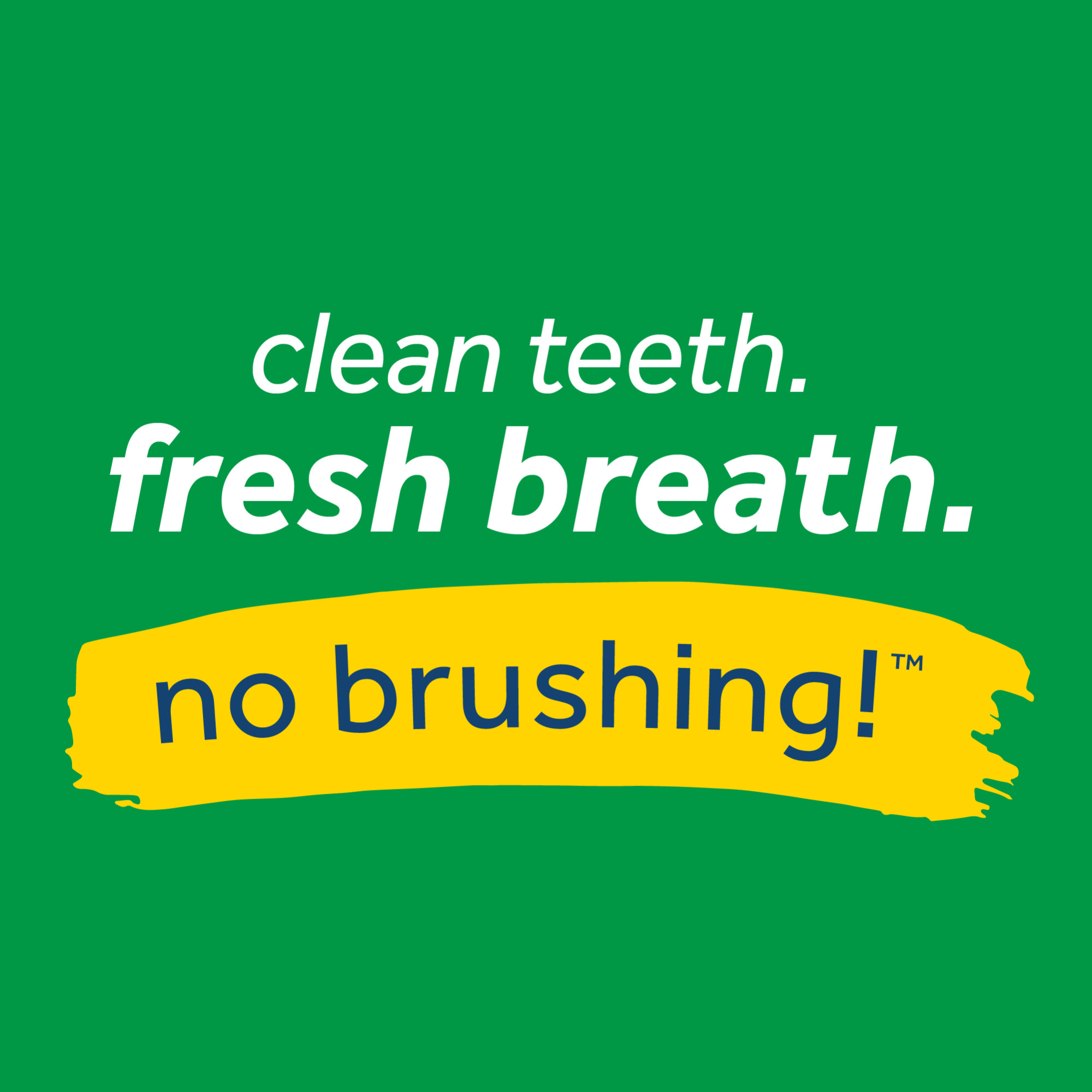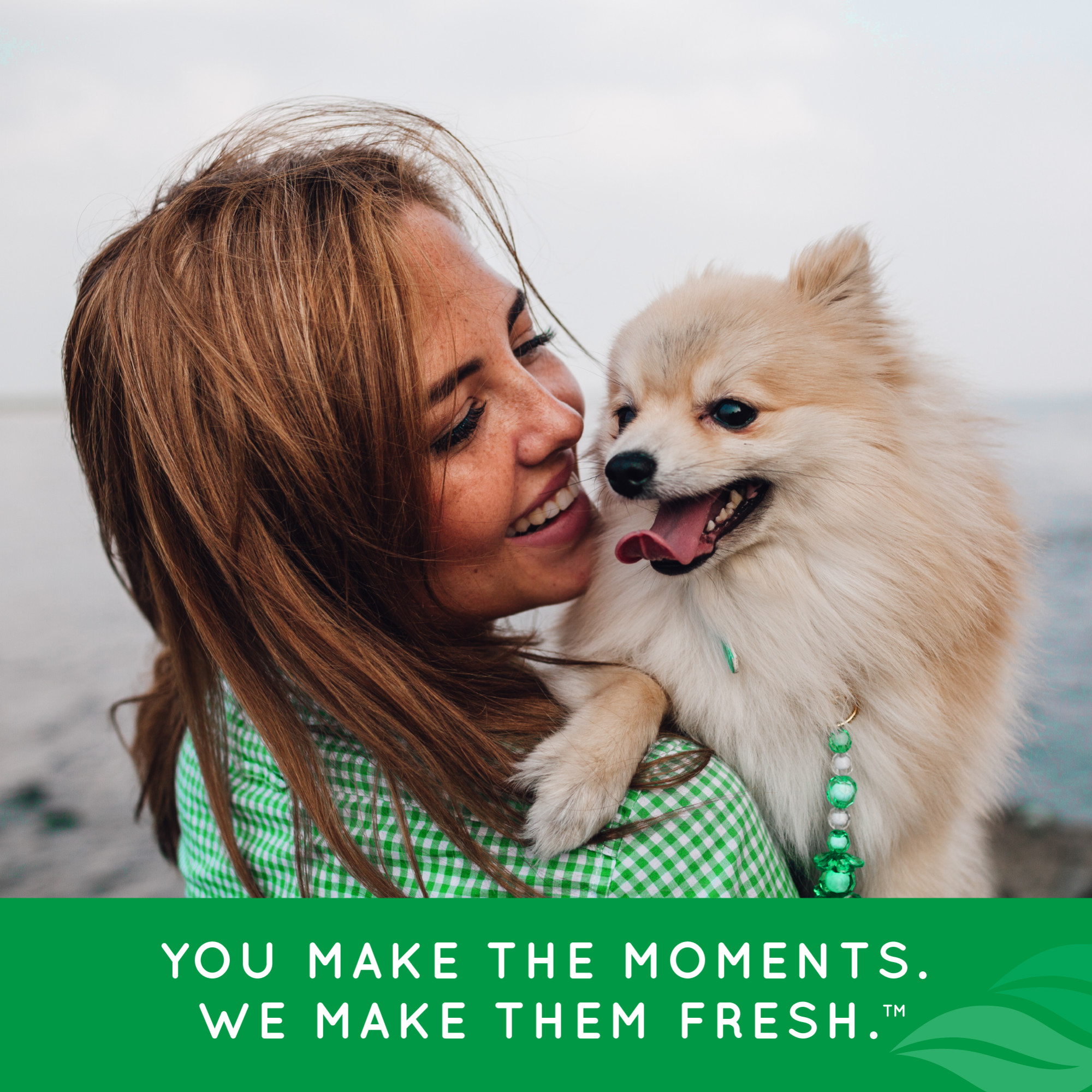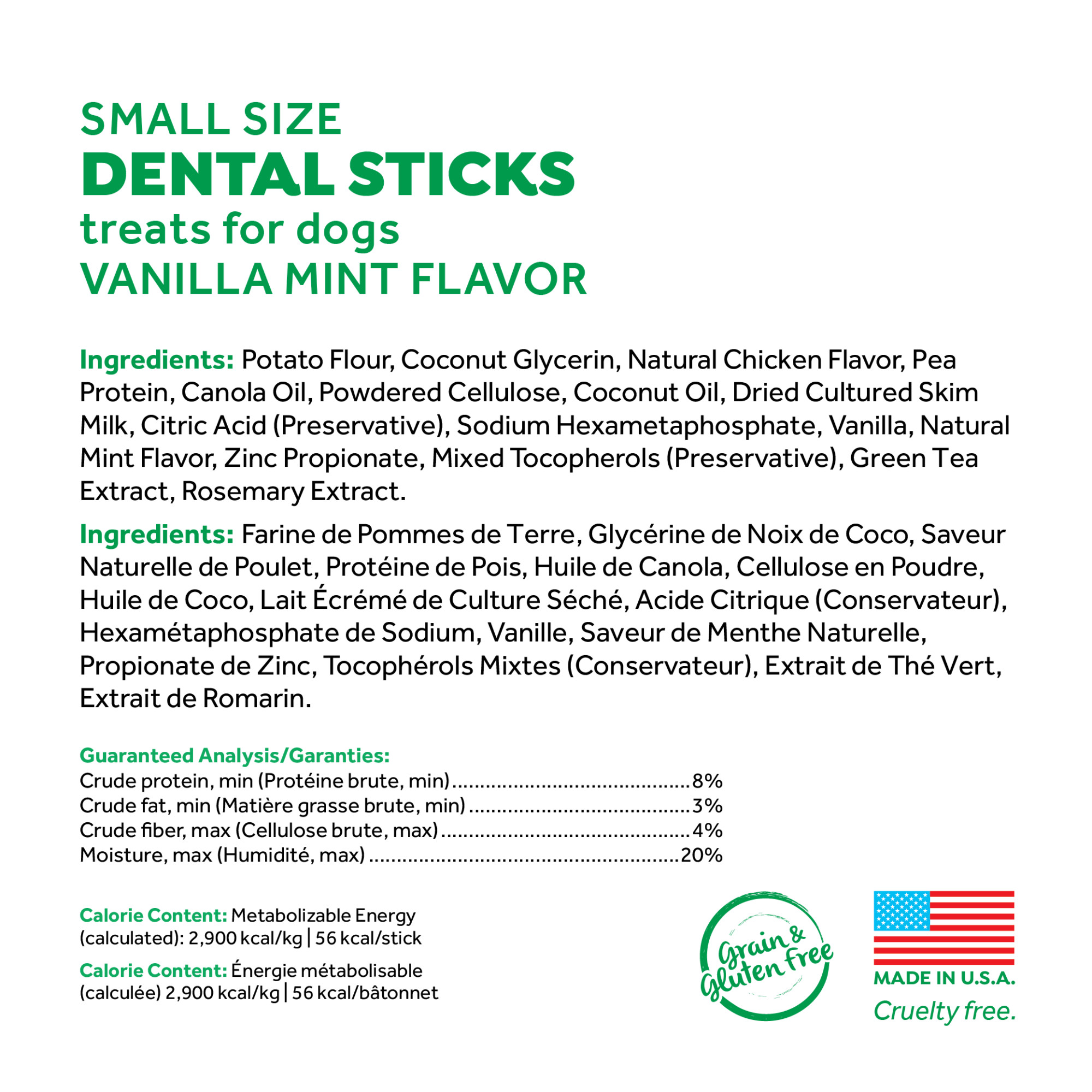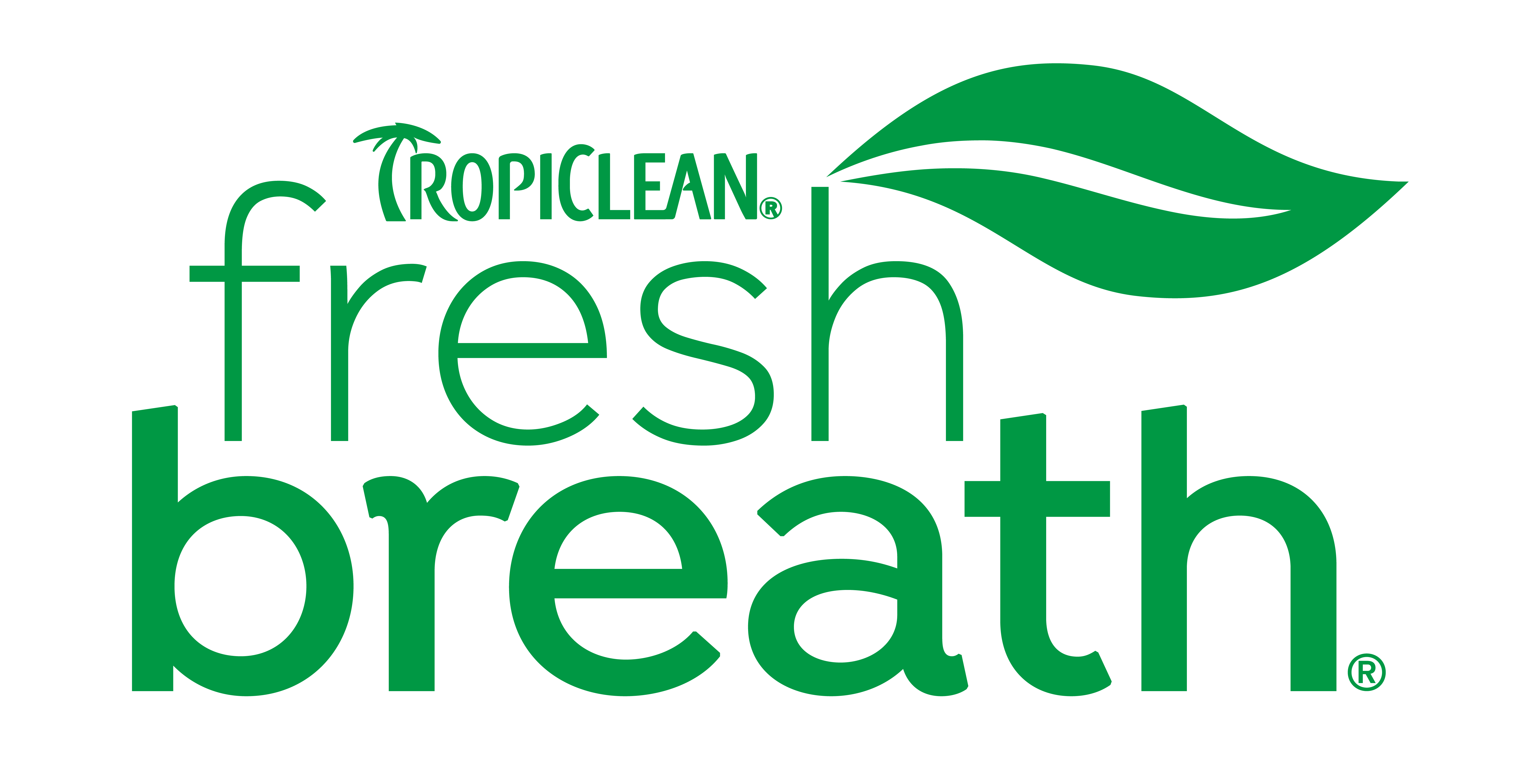 Dental Sticks for Small Dogs
Dog breath got you down? Freshen up your pet's breath with a delicious Fresh Breath Dental Stick! By treating your dog to one dental stick a day, you can support his oral health and give him fresh breath-no brushing required! These grain & gluten-free, easily digestible dental sticks have a tasty vanilla mint flavor and a unique chewy texture that helps brush away plaque & tartar with each bite!
Shaped to Clean -- The T-shaped design helps the stick reach all surfaces of the teeth, simulating brushing with each bite to help safely & effectively remove plaque, and tartar and freshen your dog's breath.
Grain & Gluten Free -- Contains no grains for clean teeth without the tummy ache!
Mineral Infused -- Contains a powerful teeth-cleaning ingredient, sodium hexametaphosphate that helps scrub away plaque and tartar while they chew!
Keeps Plaque Away -- Treat your dog to clean teeth and a healthy mouth without the hassle of brushing!
Freshens Breath -- Dog breath got you down? Freshen up their stinky mouth with this tasty vanilla mint treat they'll love.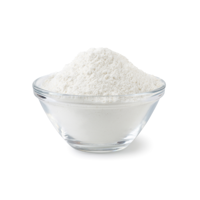 Sodium Hexametaphosphate
Helps reduce calcium in the mouth -- the root cause of tartar buildup.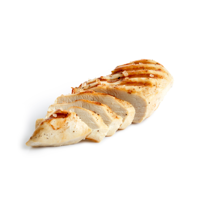 Natural Chicken Flavor
Natural flavoring agent that gives the product an appetizing taste.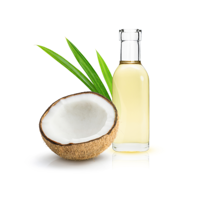 Coconut Oil
Contains lauric acid, a natural antibacterial agent that helps inhibit plaque and tartar.
Feed one stick per day. Not suitable for dogs less than 5 lbs. or less than six months of age. Always be sure your dog has access to fresh drinking water. As with any edible product, monitor your dog to ensure the treat is adequately chewed before swallowing. Gulping or swallowing large chunks can be harmful and/or lead to digestive upsets.