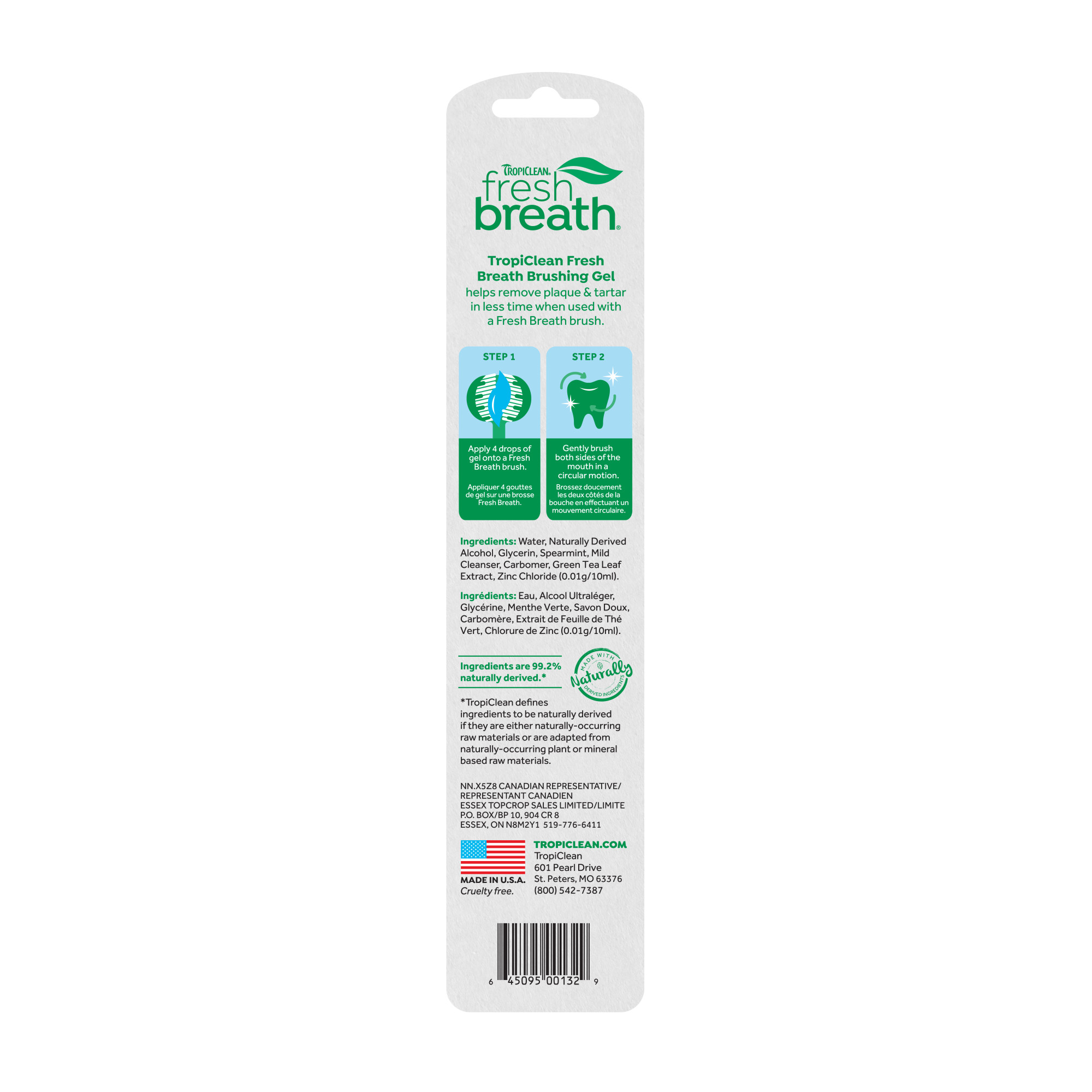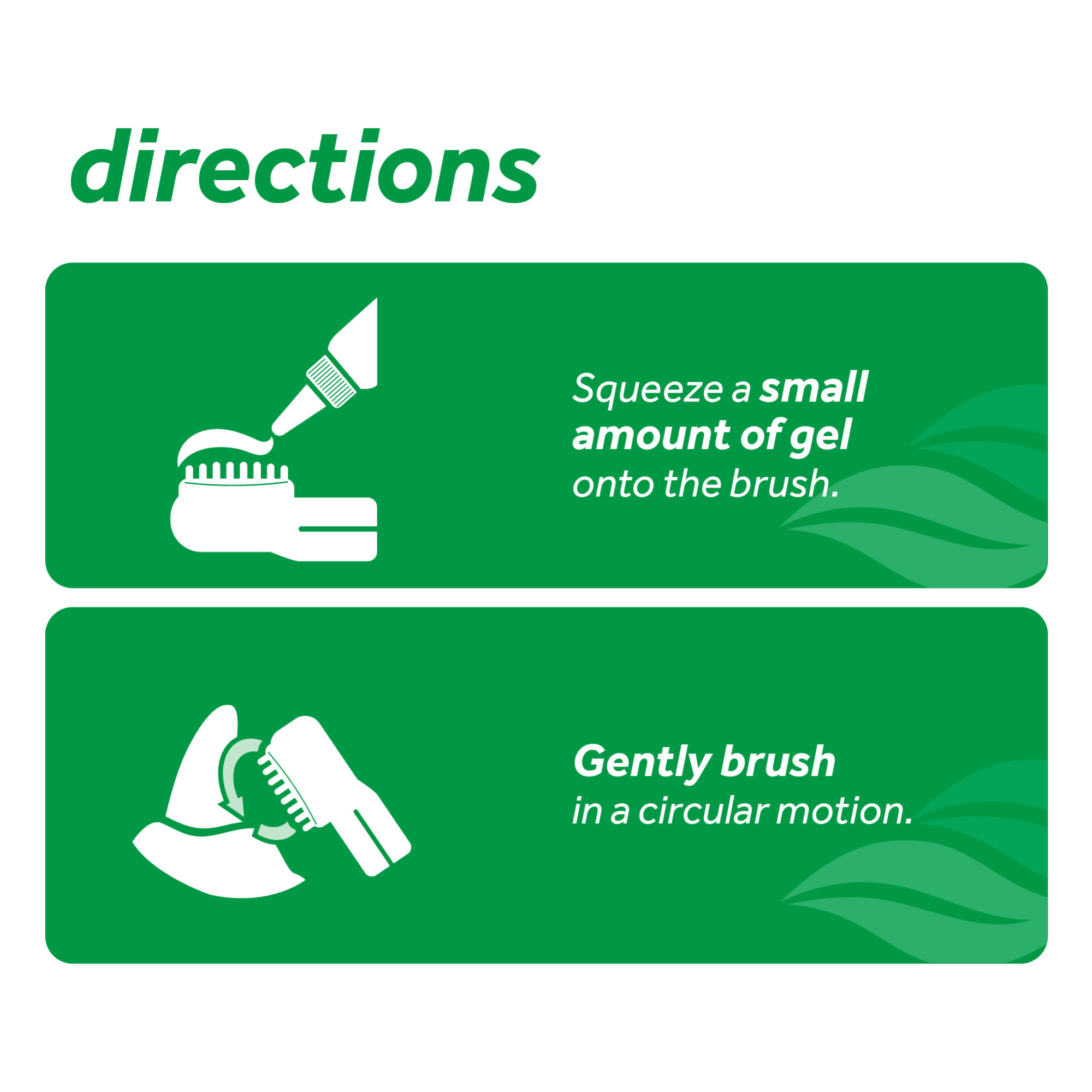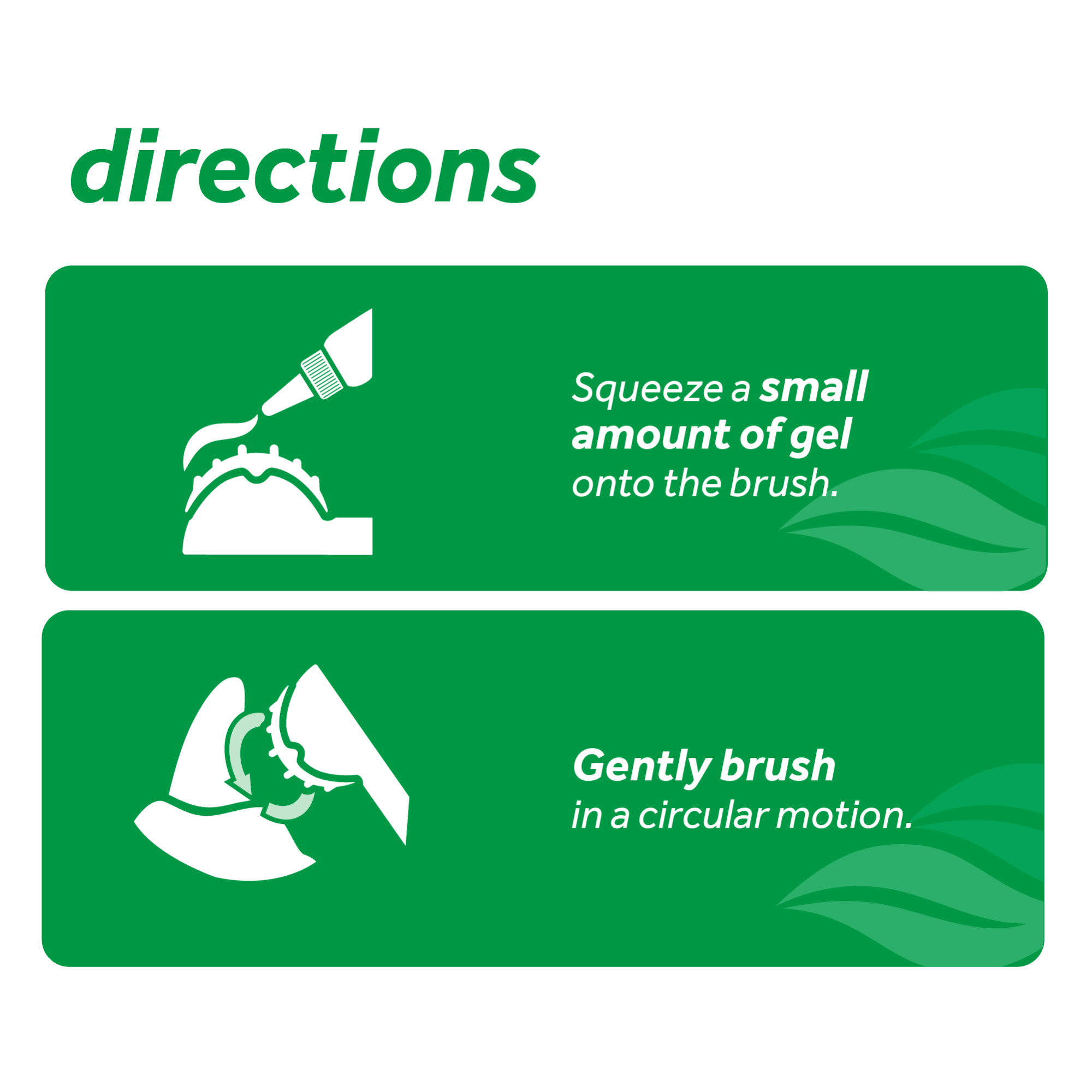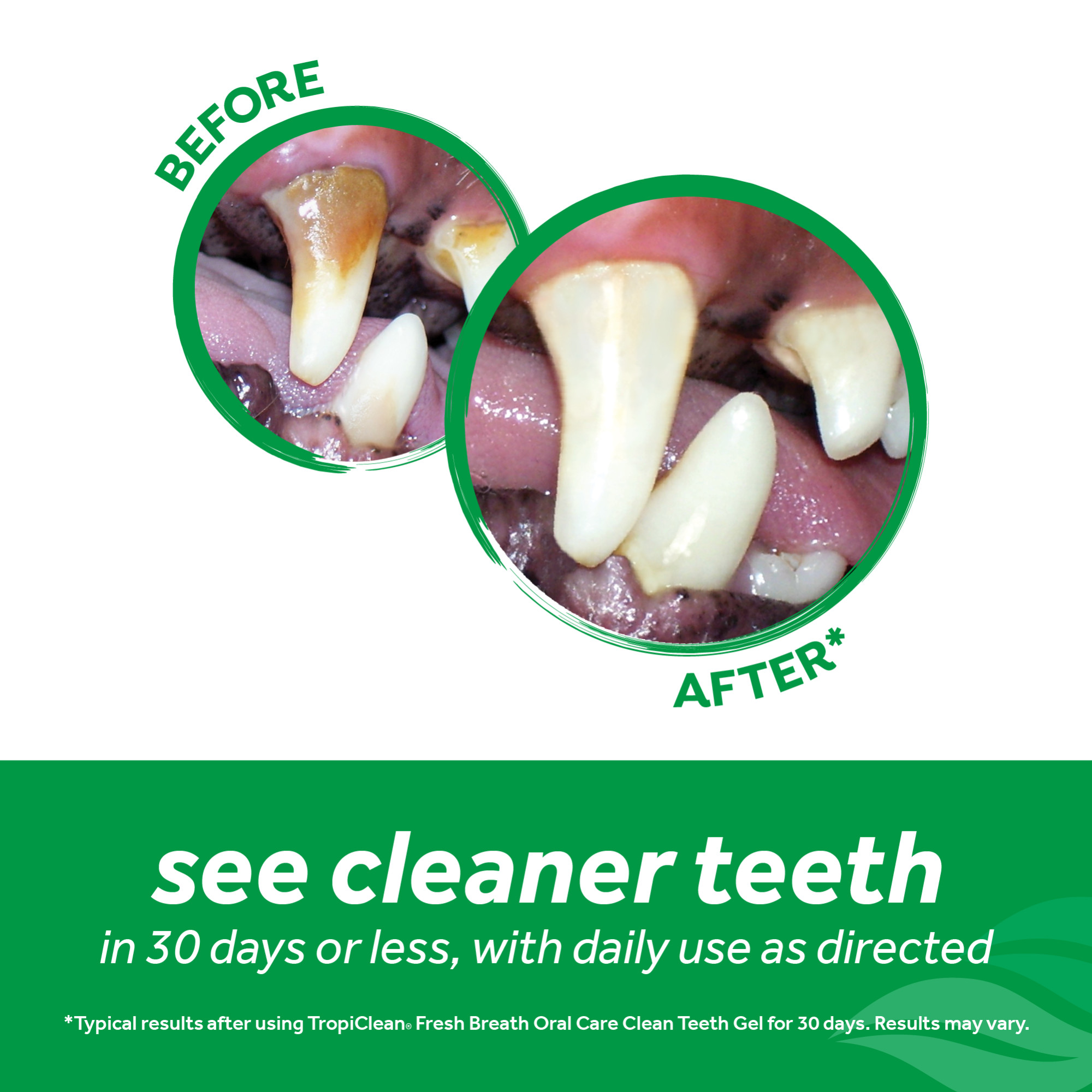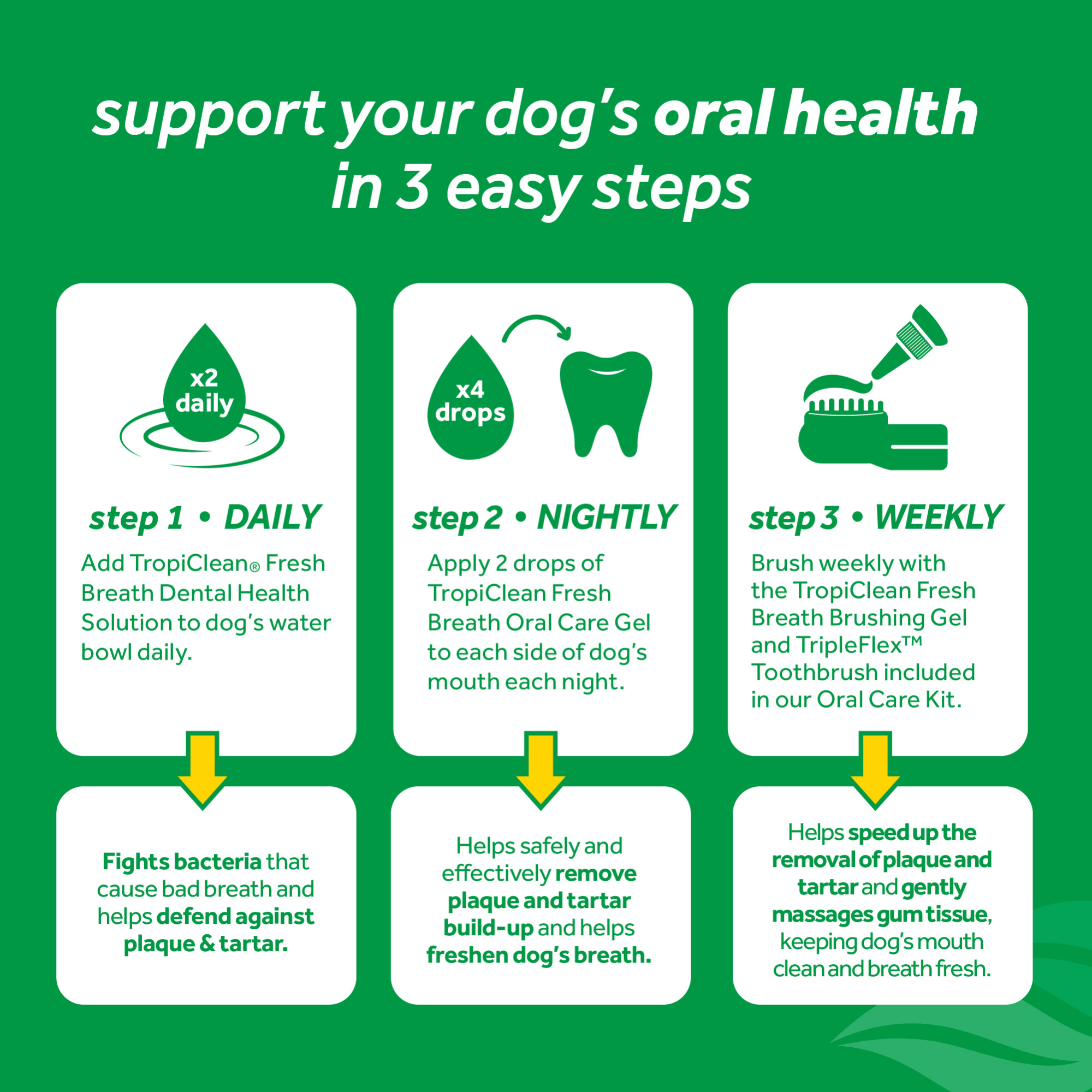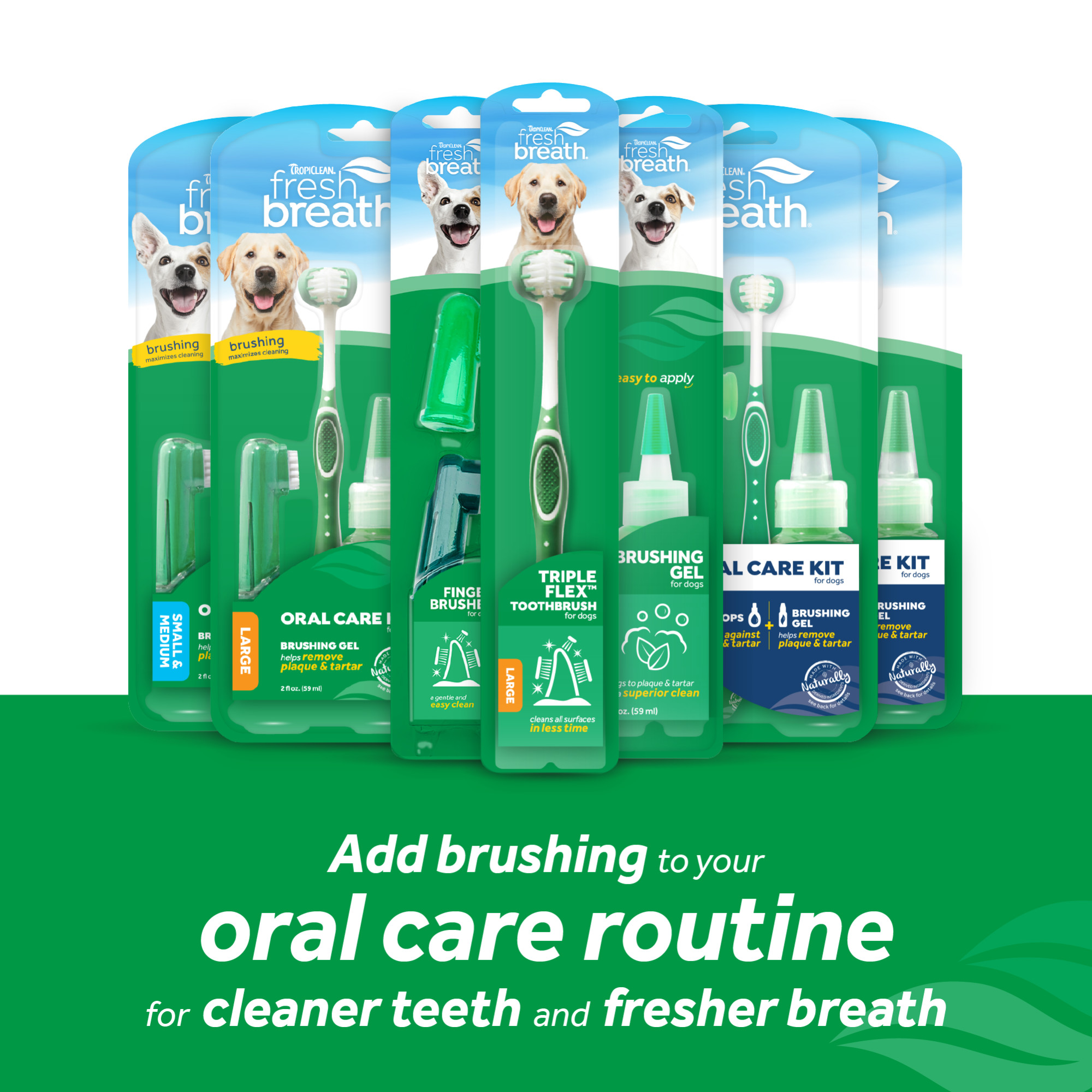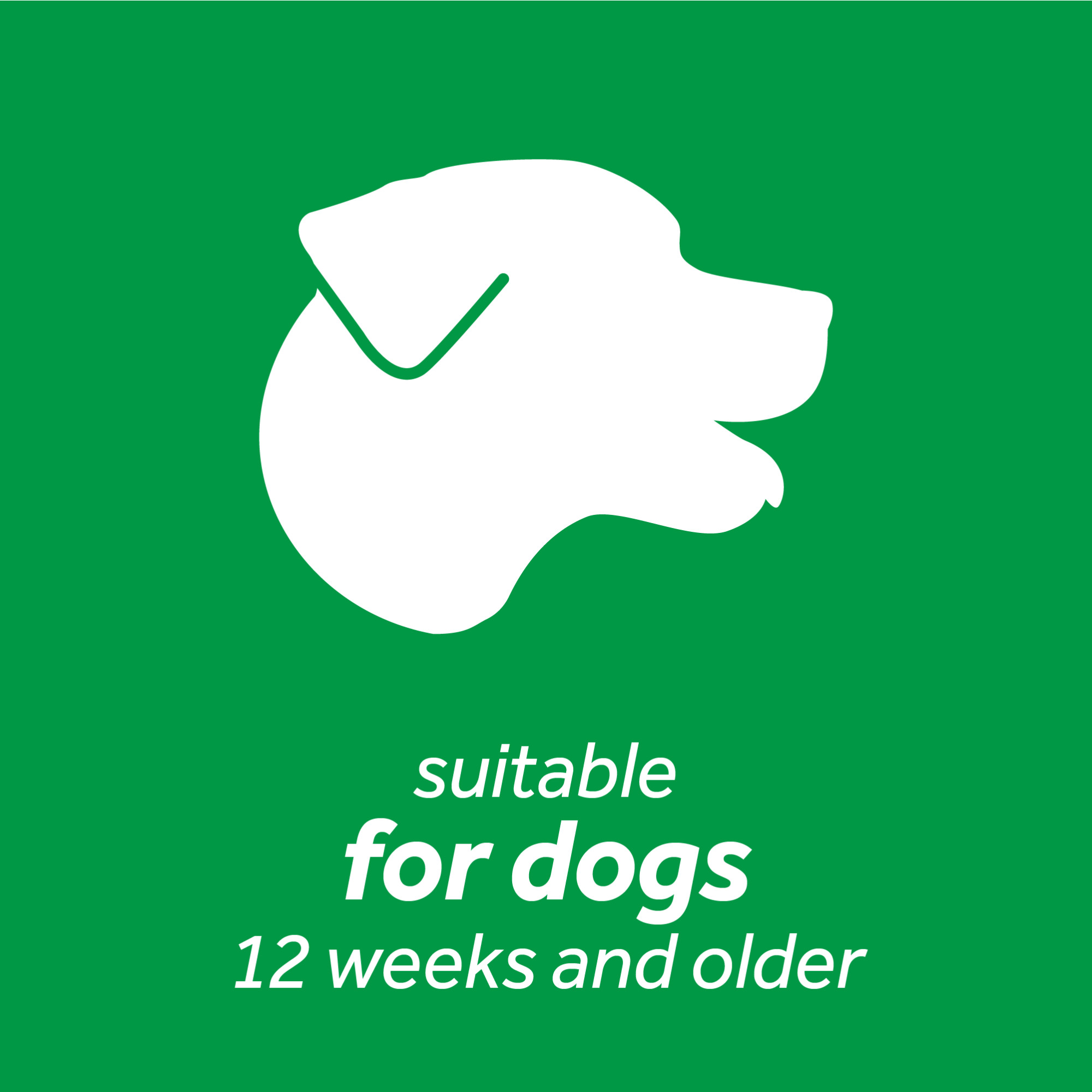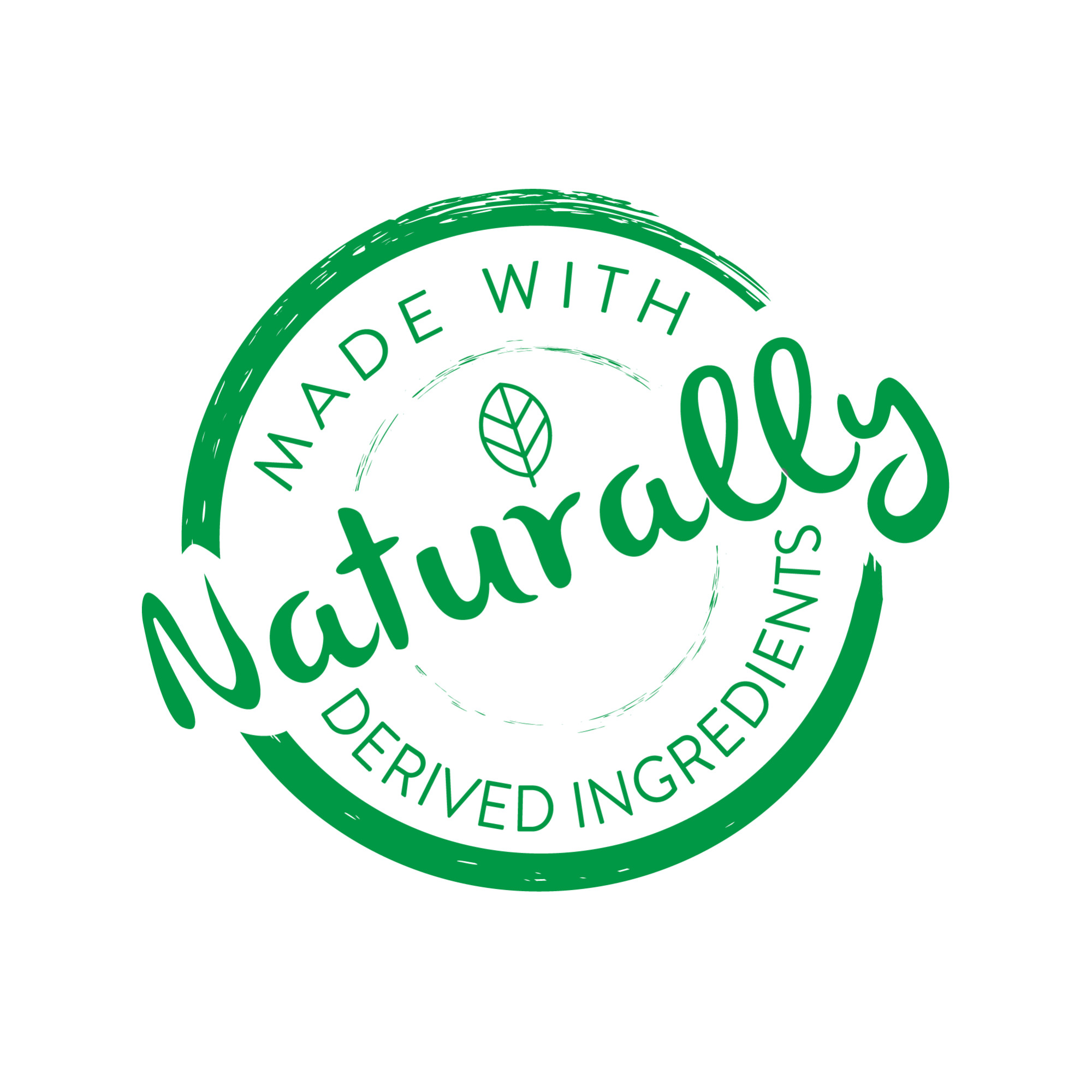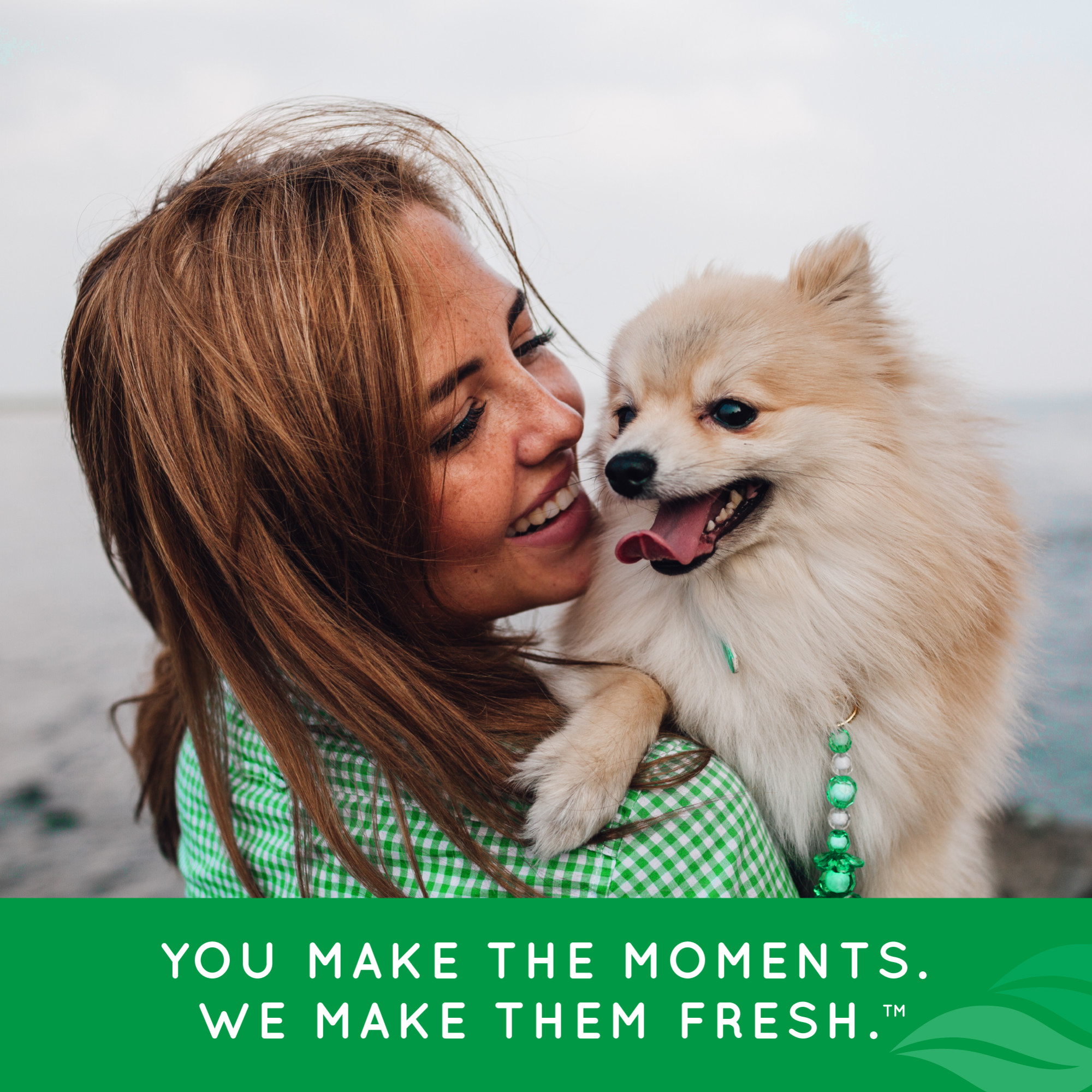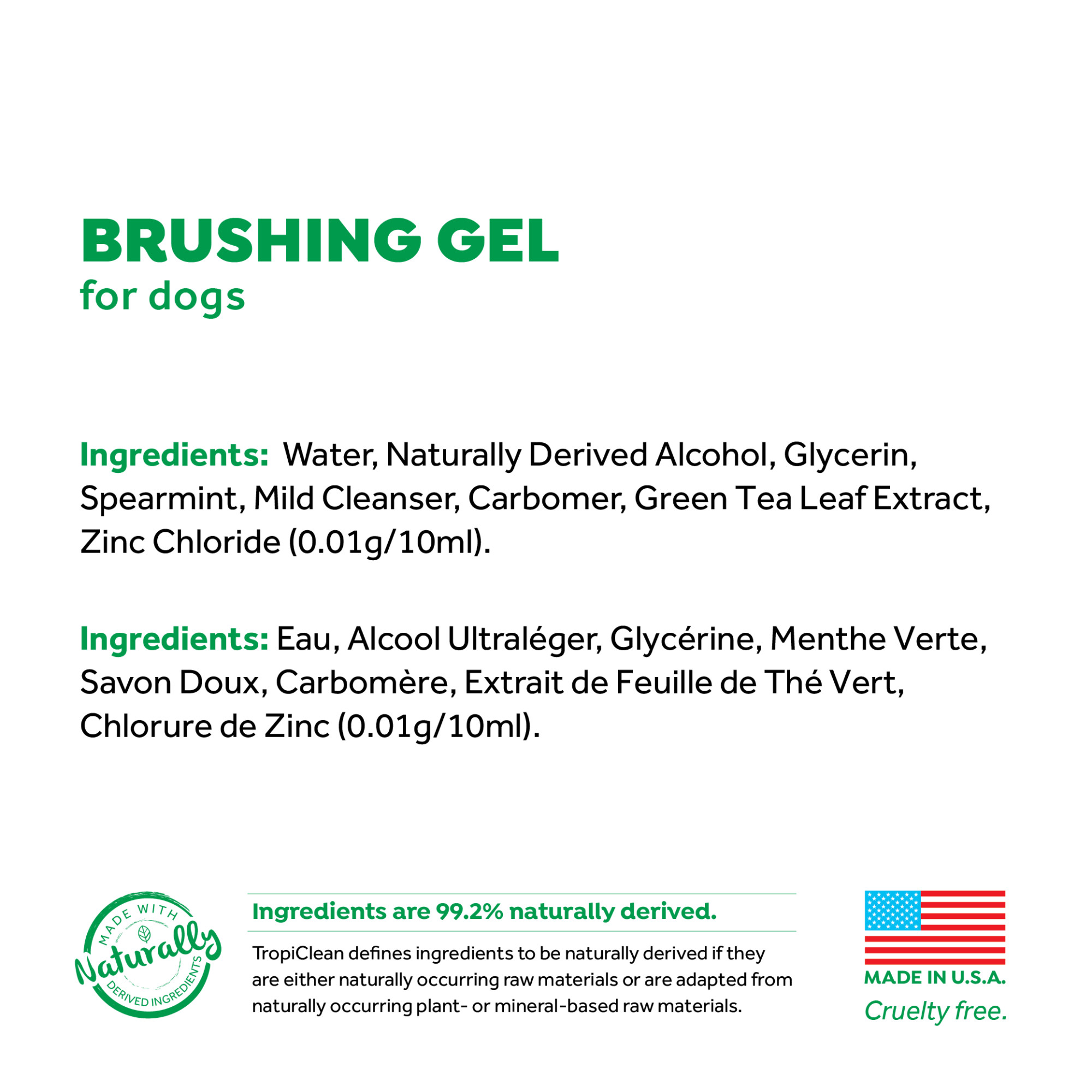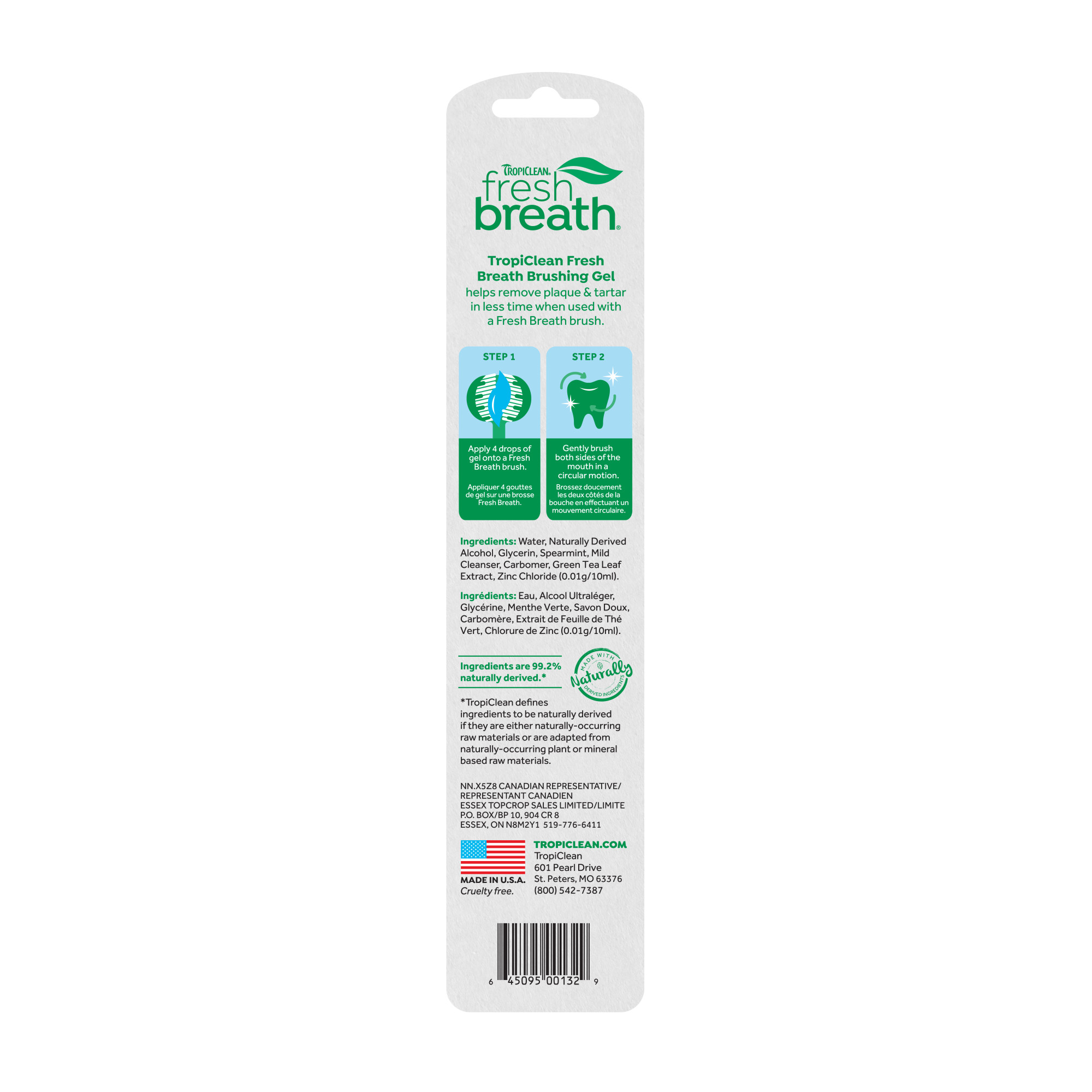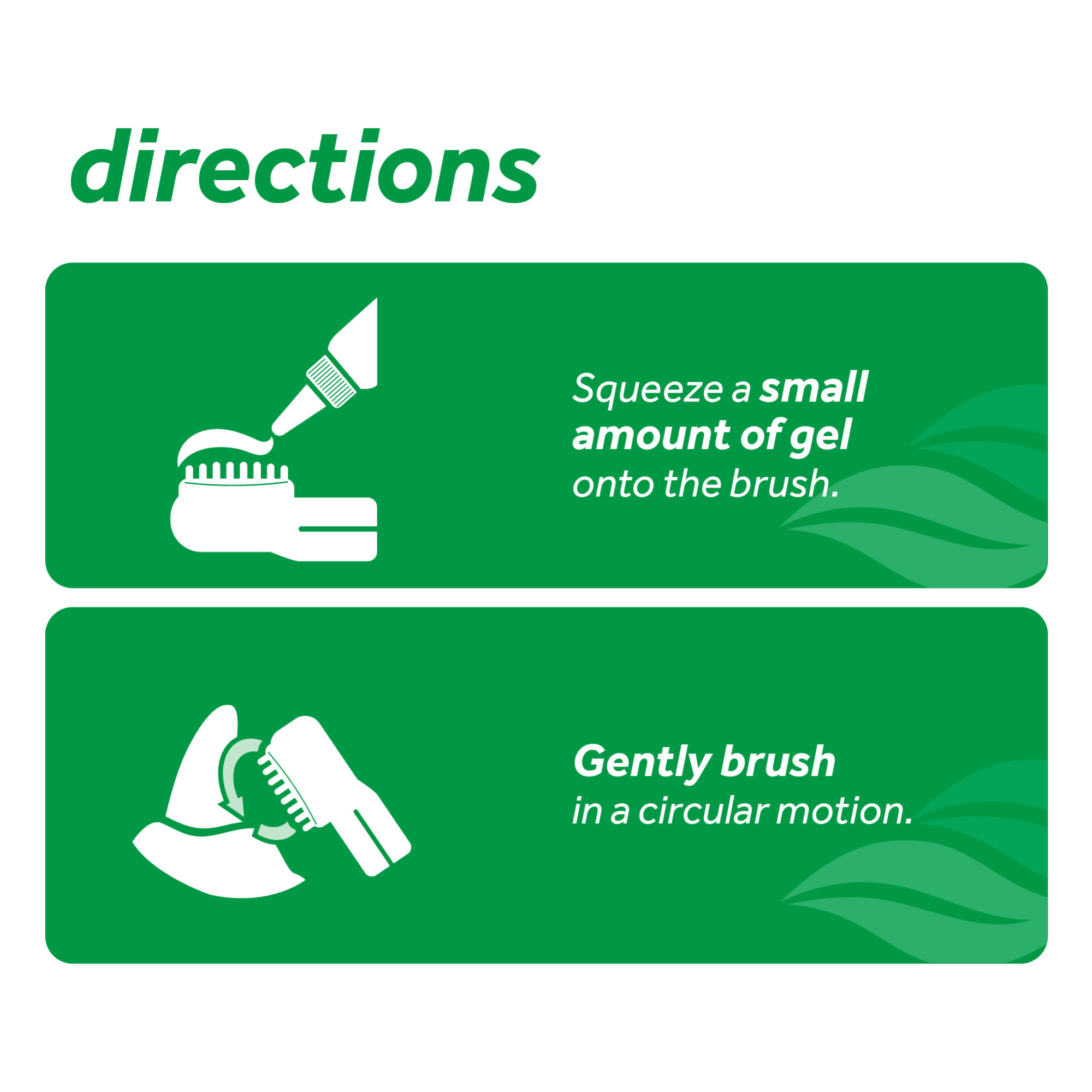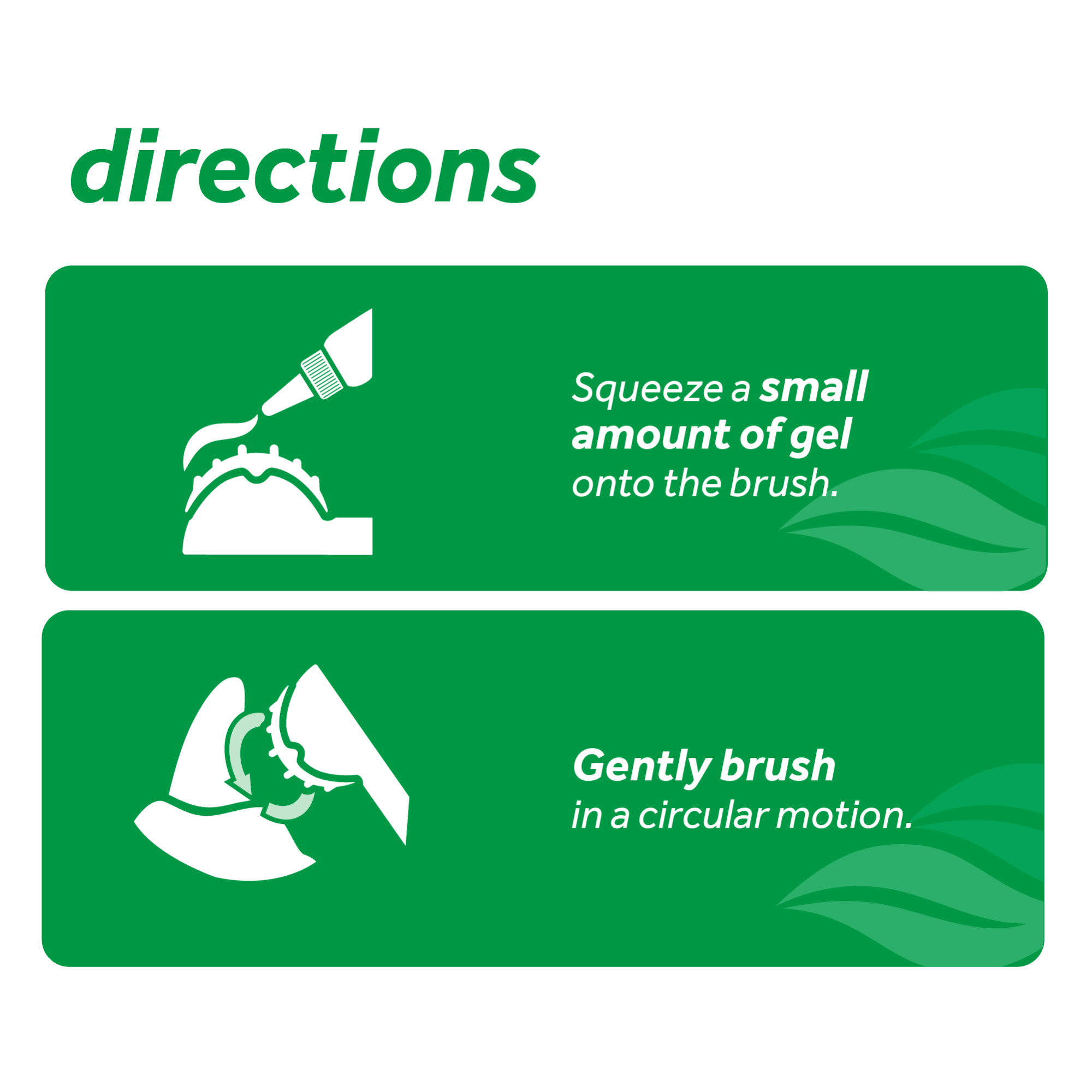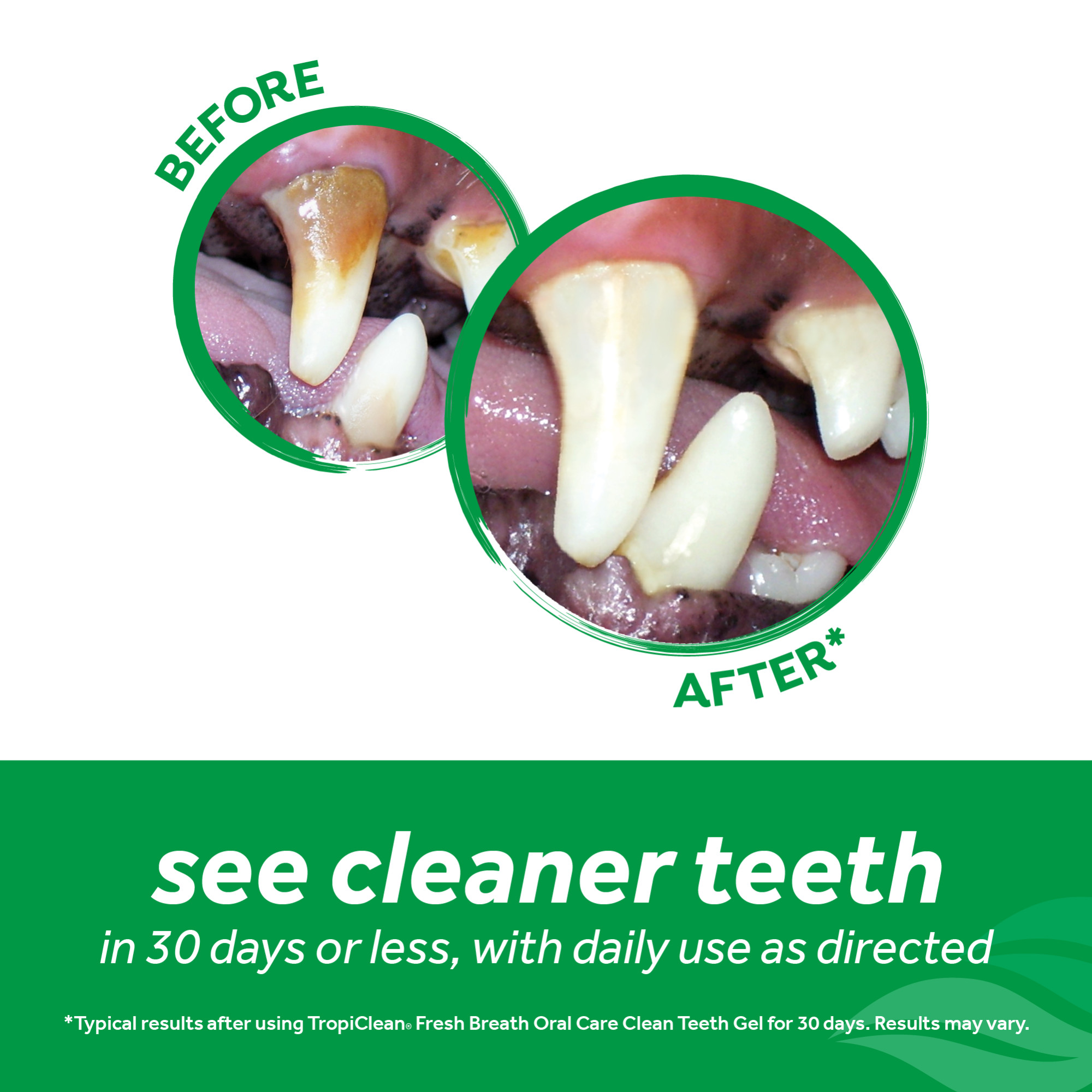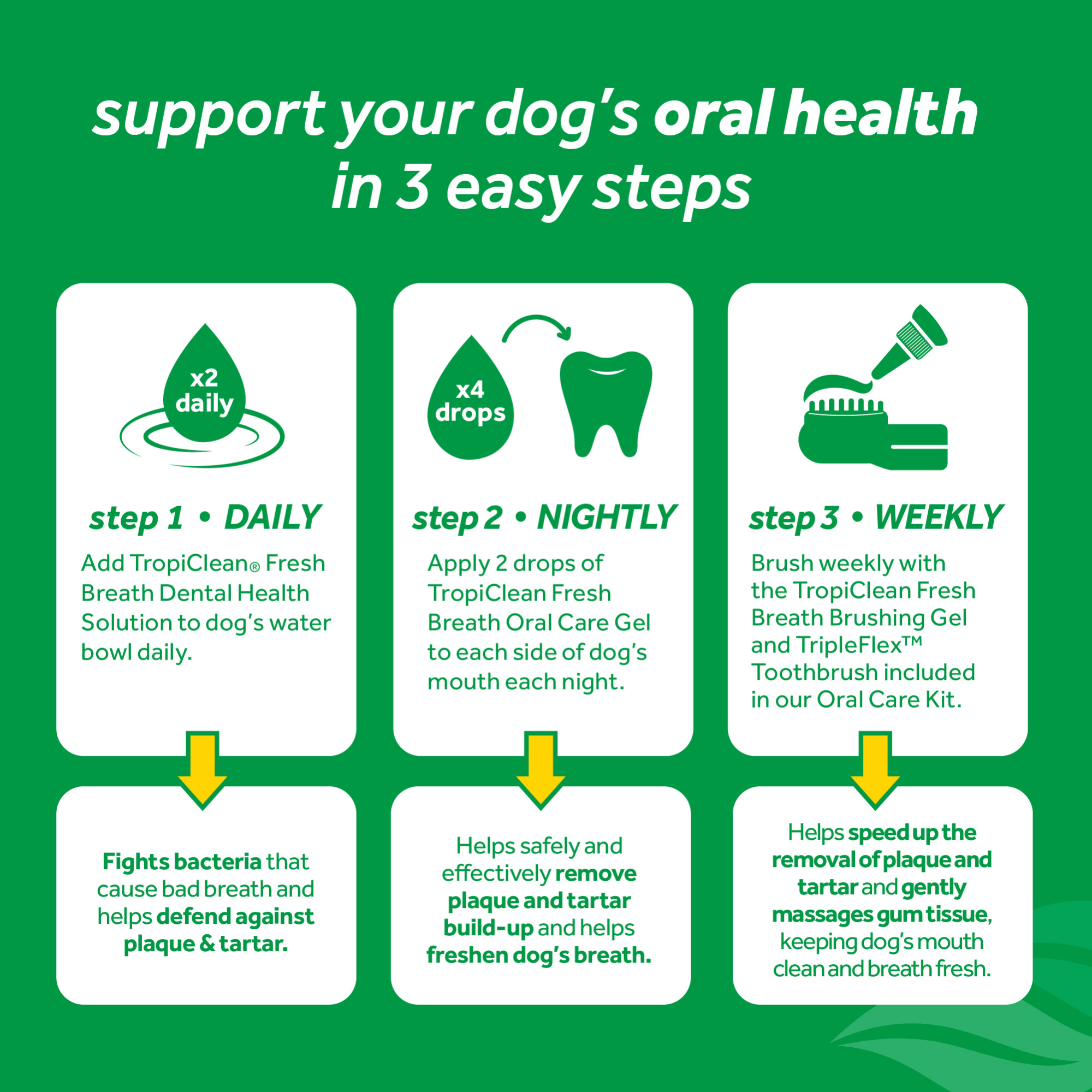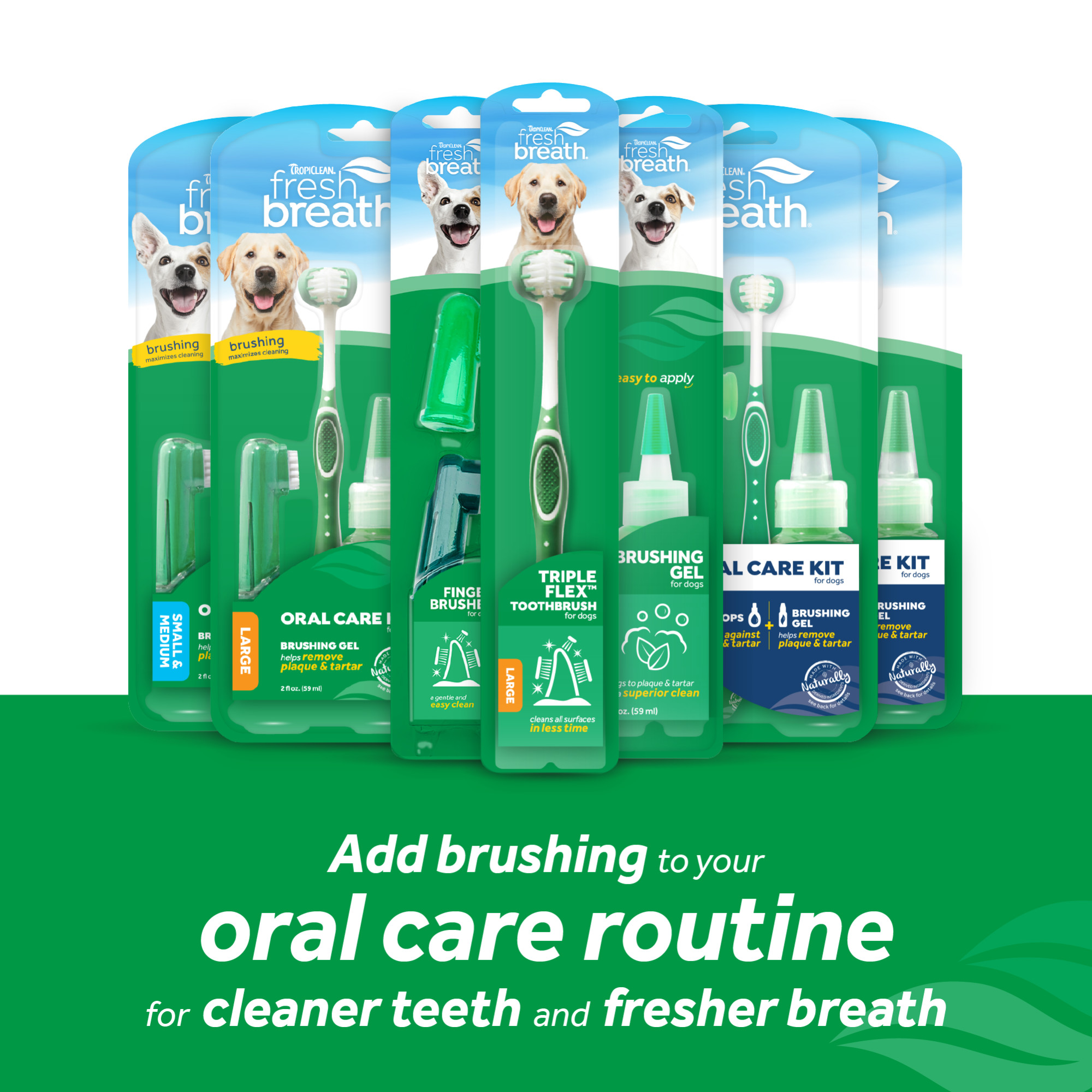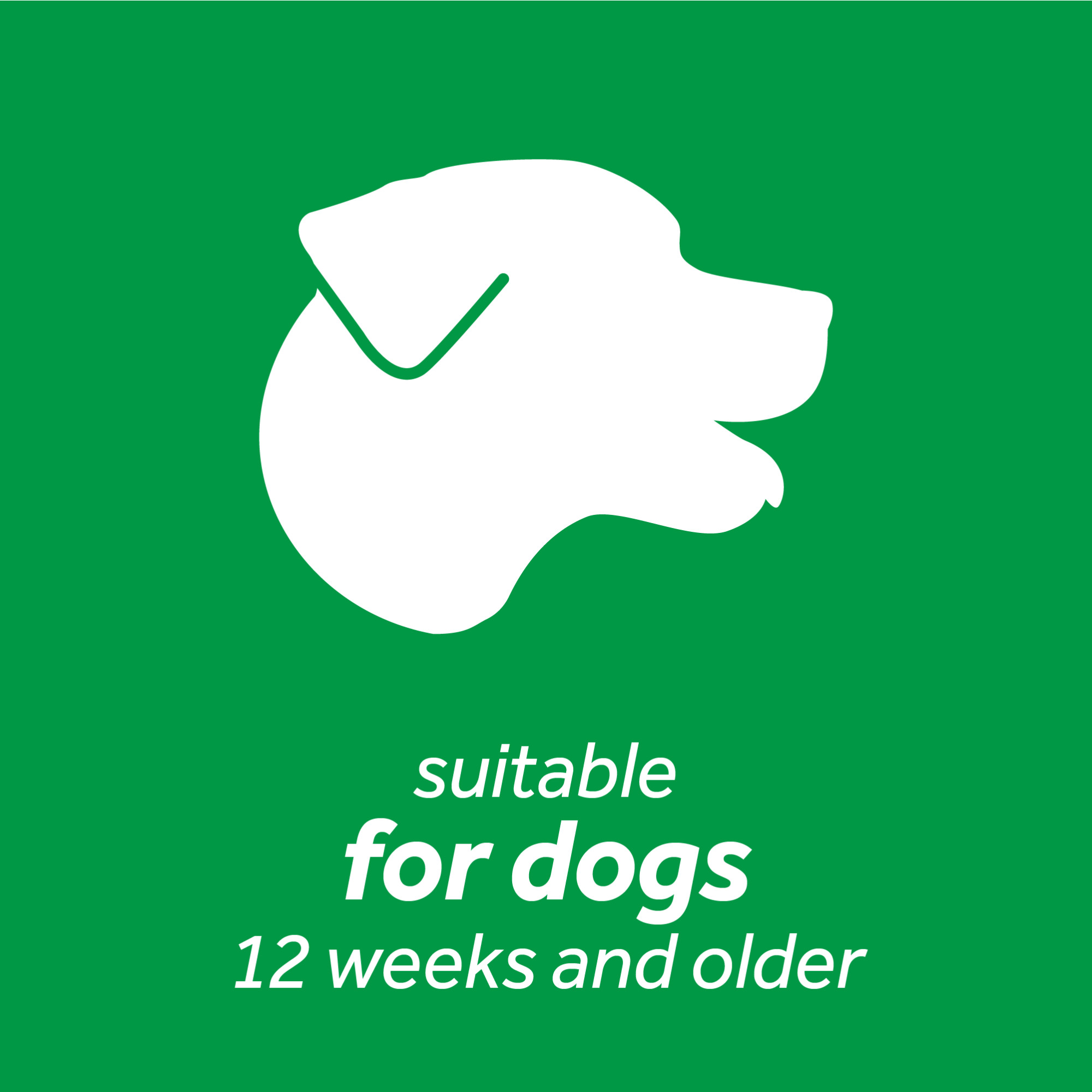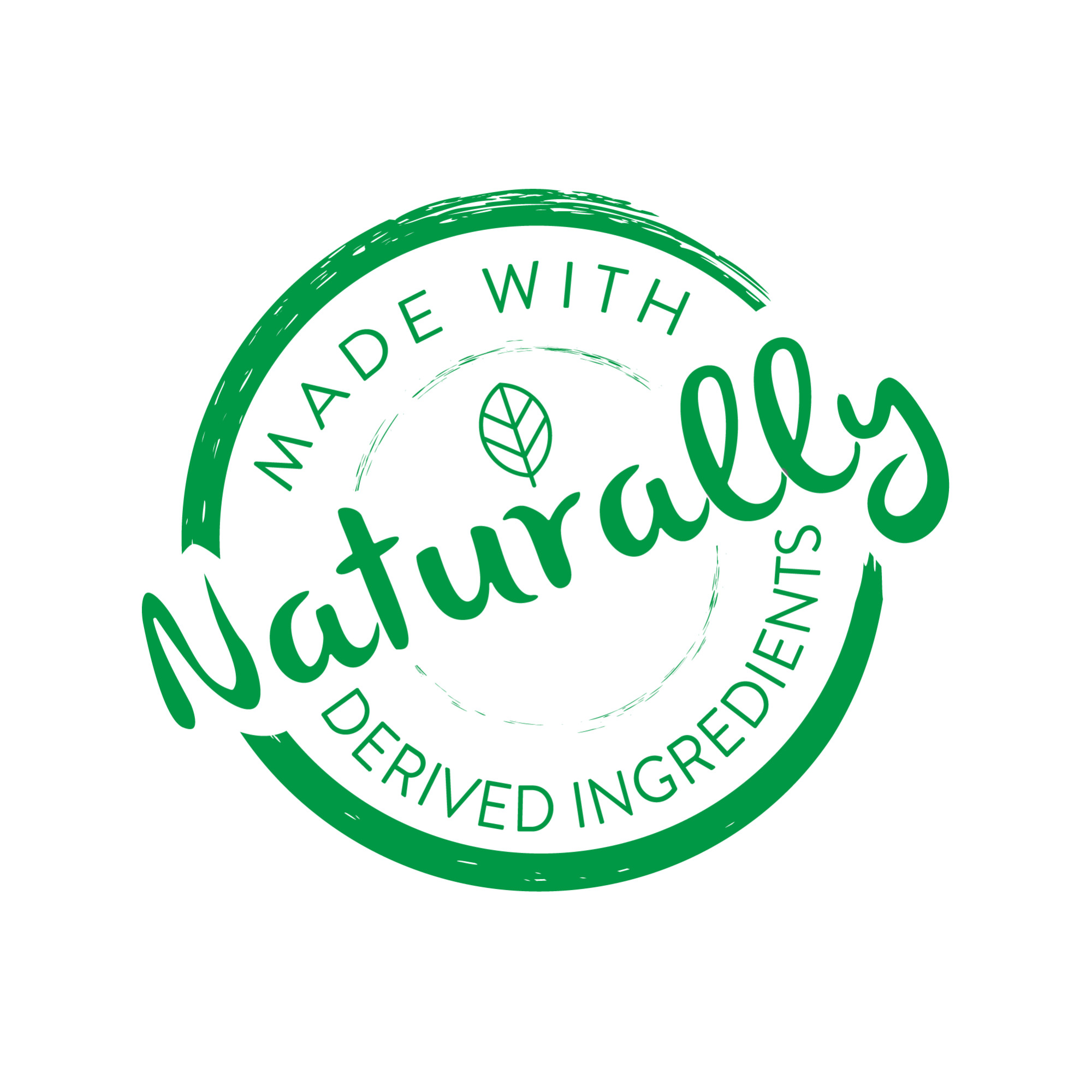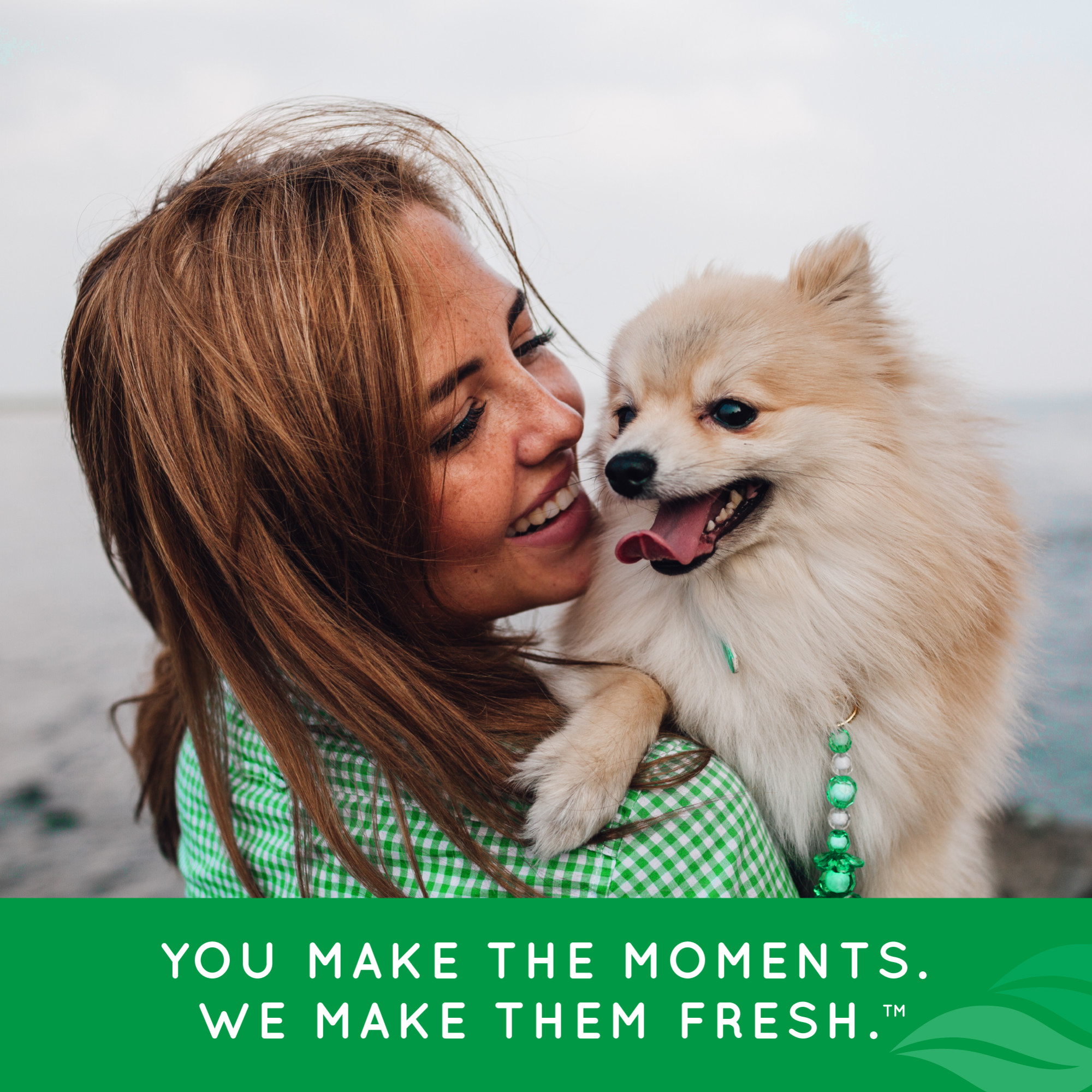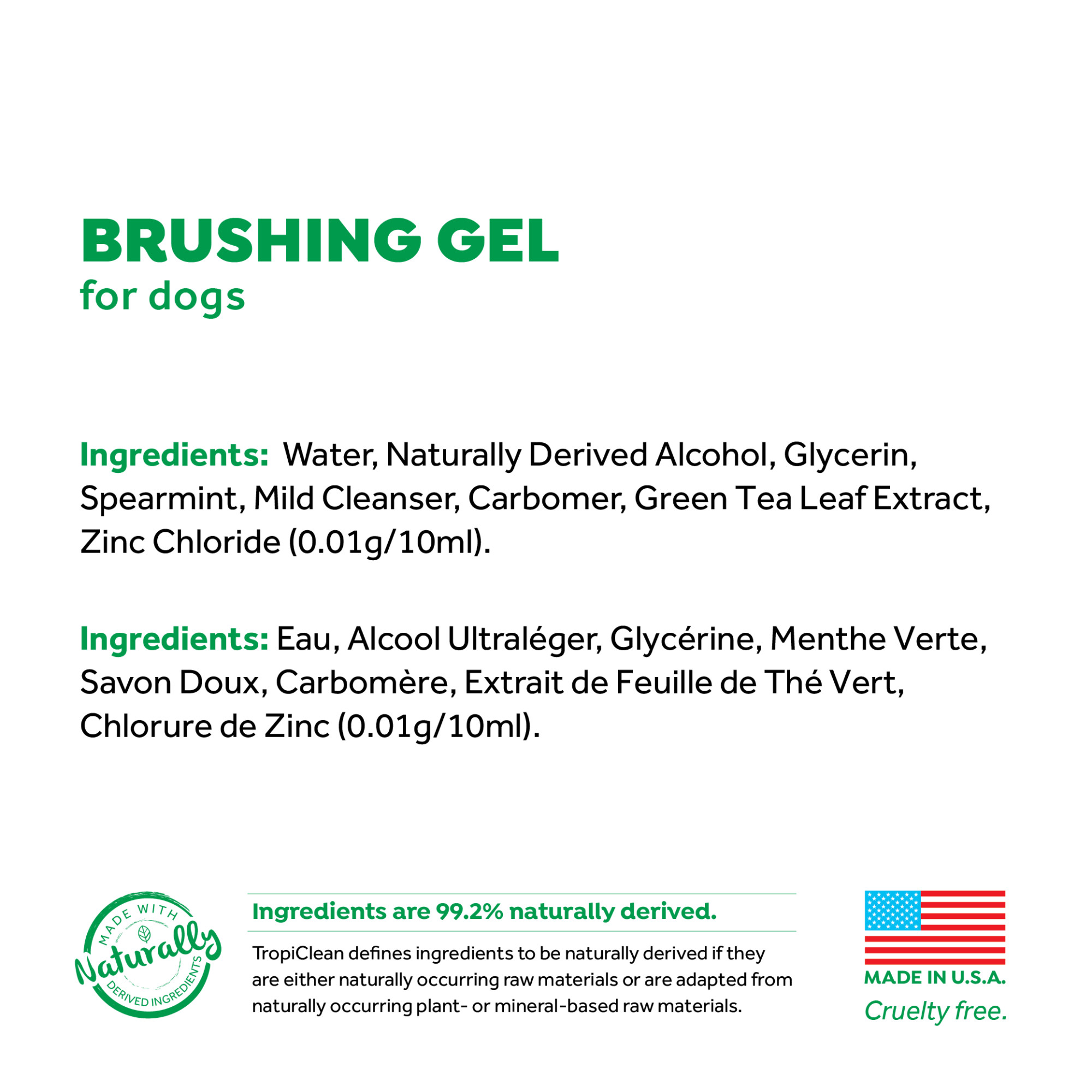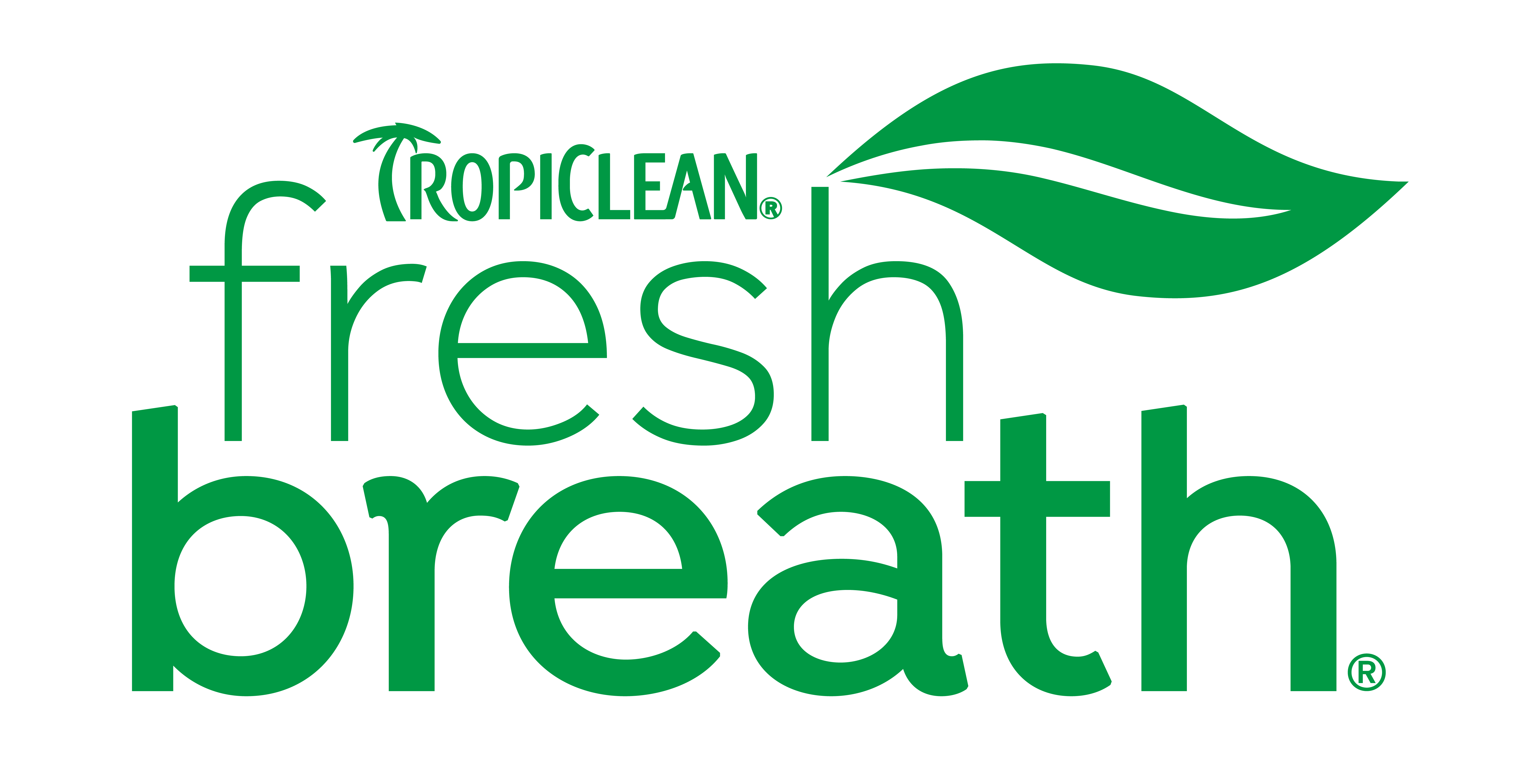 Oral Care Brushing Gel for Dogs
When used with a TropiClean TriFlex Toothbrush or Finger Brush, Fresh Breath Oral Care Brushing Gel provides a 360-degree clean as it helps break down plaque and tartar and freshens breath.
Helps Remove Plaque & Tartar -- Formulated with a powerful blend of naturally derived ingredients that help reduce plaque and tartar buildup.
Effective Teeth Cleaning -- See cleaner teeth in 30 days or less when used as directed. Results may vary.
Clean 3X Faster -- Looking for a more effective clean? Use with our three-sided TripleFlex™ Toothbrush to help speed up the removal of plaque and tartar.
Gentle Solution for Sensitive Gums -- Need a softer brushing solution? Try our Gentle Finger Brush to help clean plaque and tartar from sensitive gums.
More than just fresh breath -- Establishing a daily oral care routine not only freshens breath, it helps protect pets against the harmful effects of periodontal disease.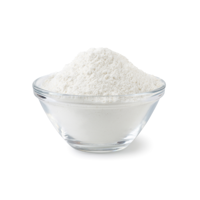 Zinc Chloride
This white salt works as an anticalculus agent that helps control and reduce plaque accumulation.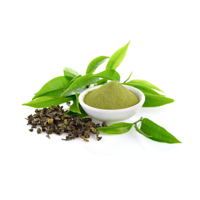 Green Tea Extract
Antimicrobial properties help inhibit bad breath-causing bacteria in the mouth.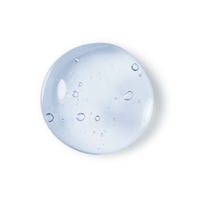 Mild Cleanser
Cleaning agent that helps loosen particles on the teeth.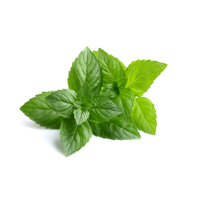 Spearmint
Natural flavor that leaves the breath minty fresh.
Add 4 drops of gel onto a Fresh Breath brush. Gently brush both sides of the mouth in a circular motion.