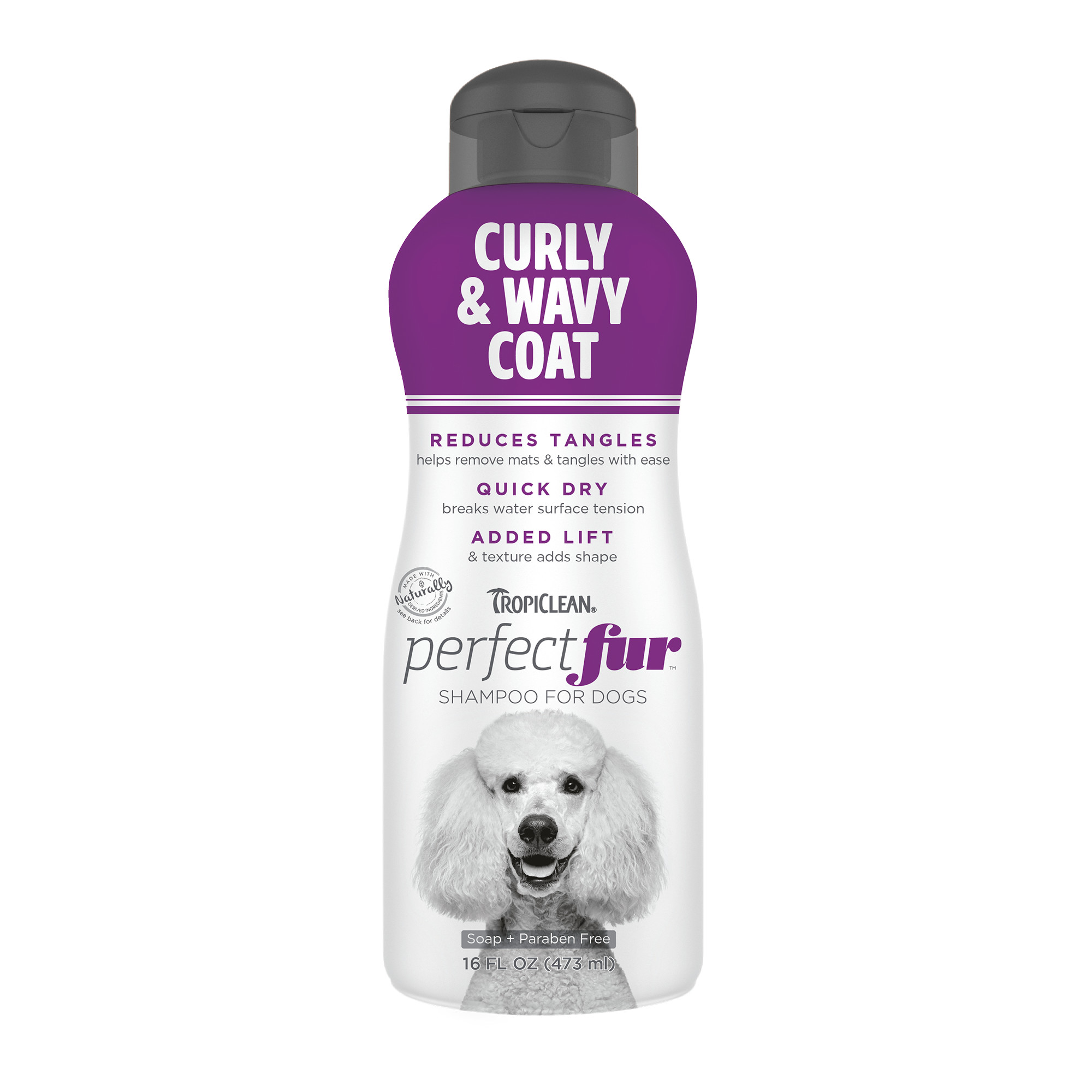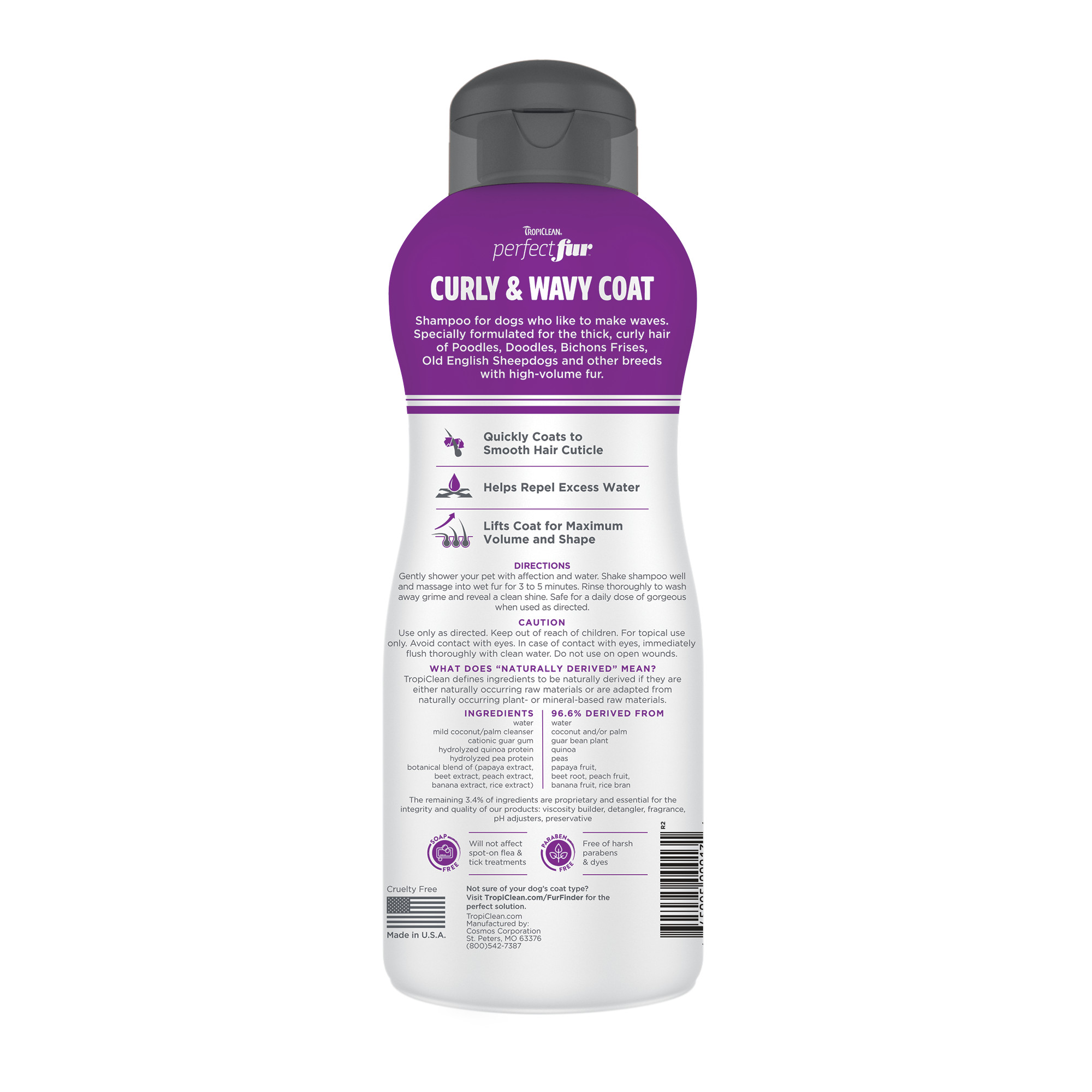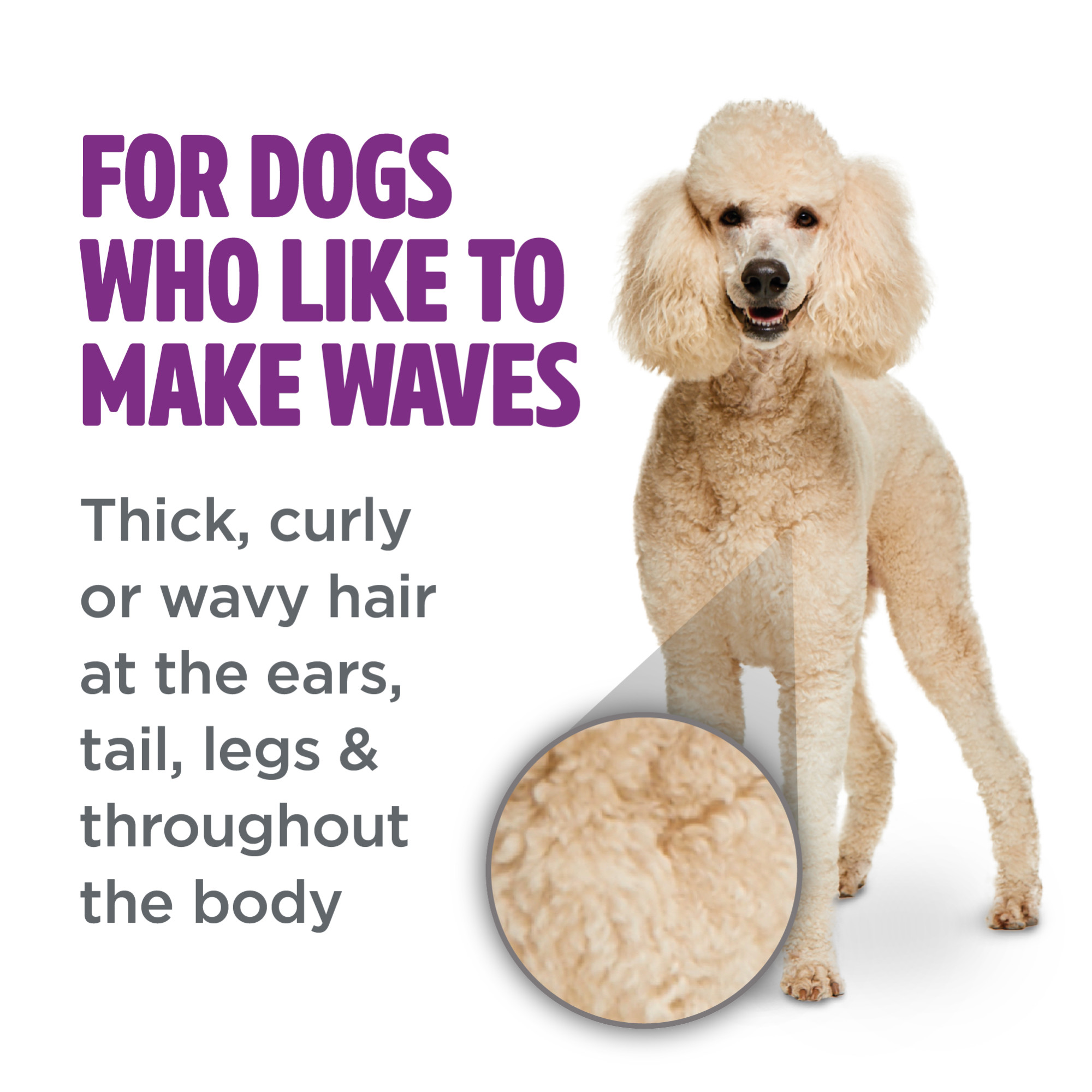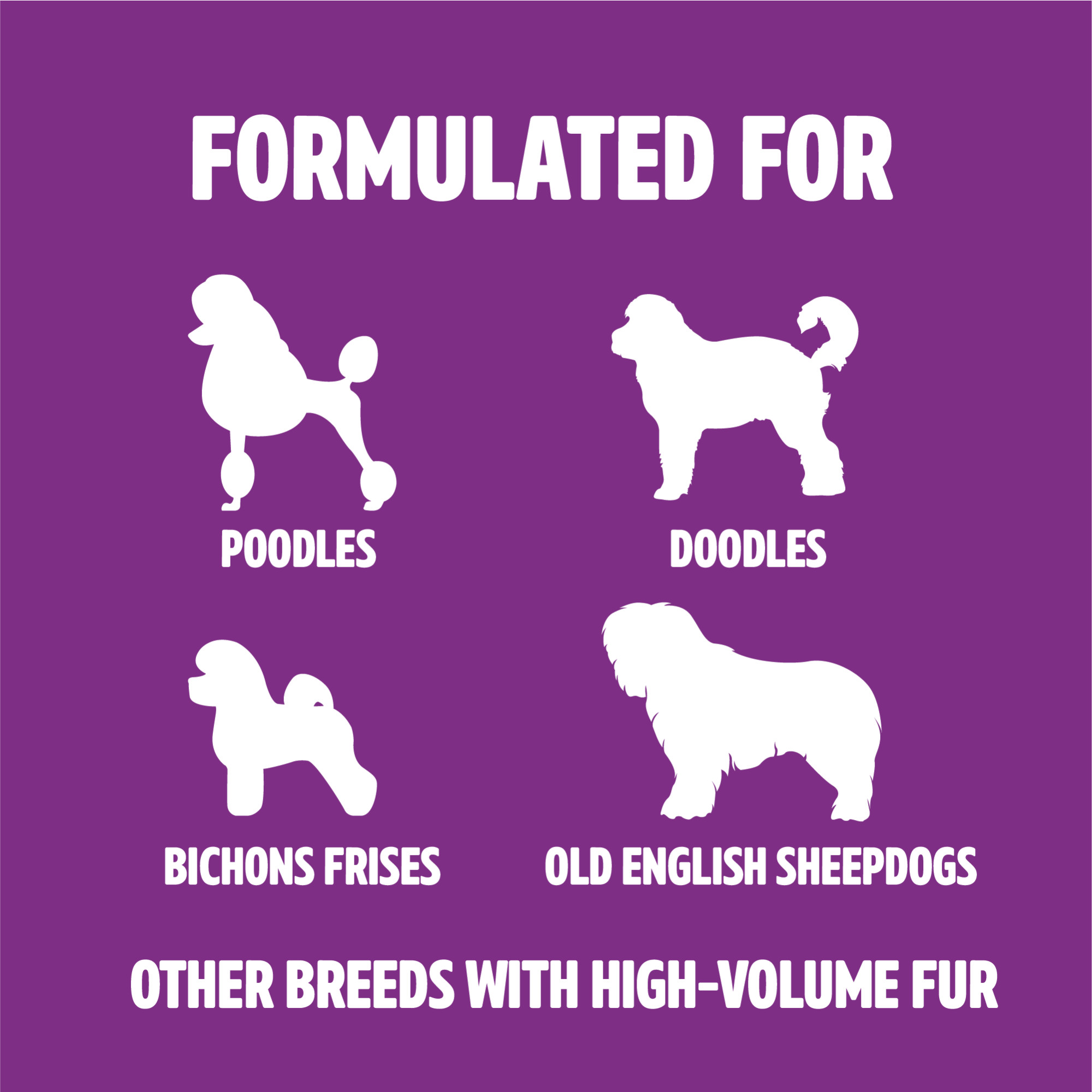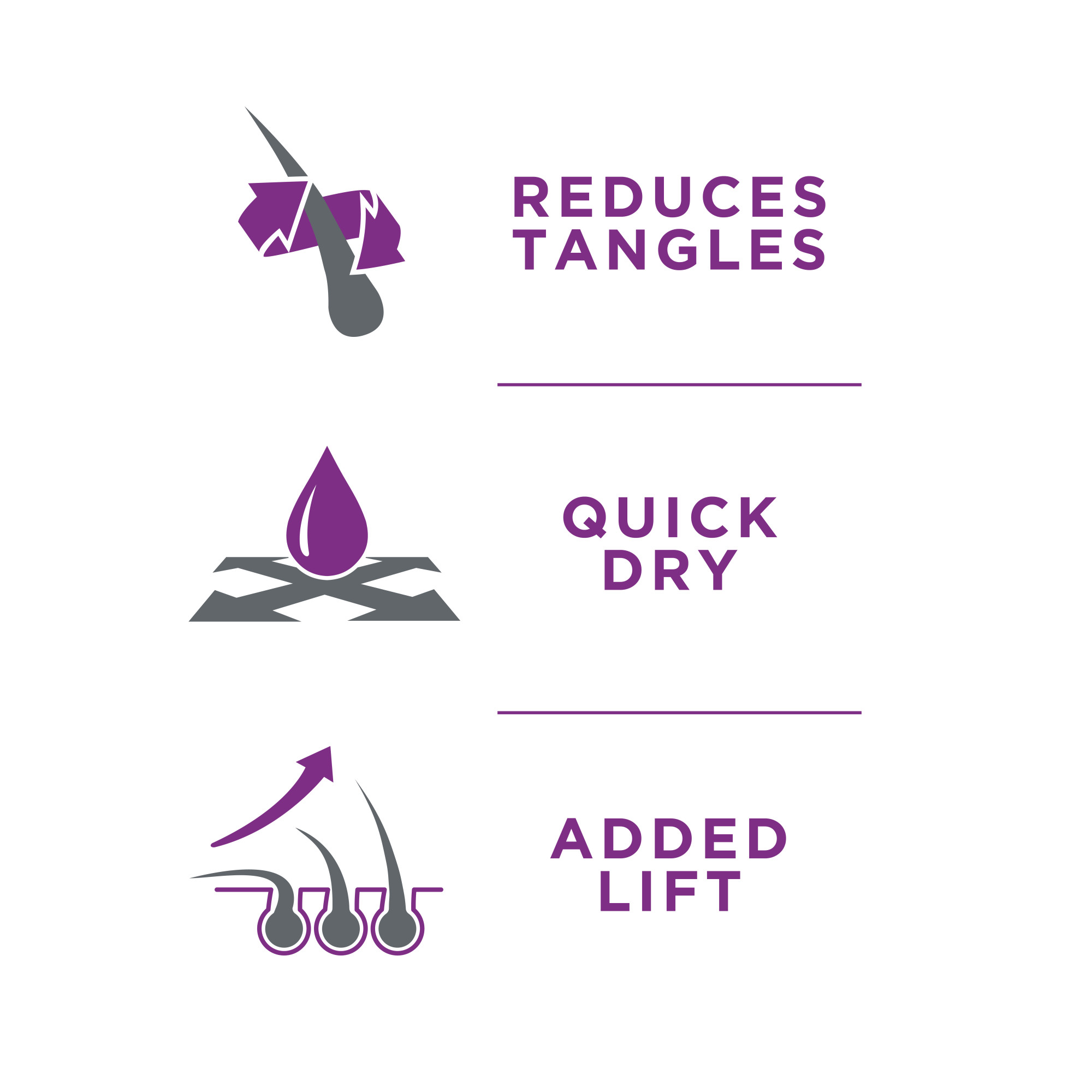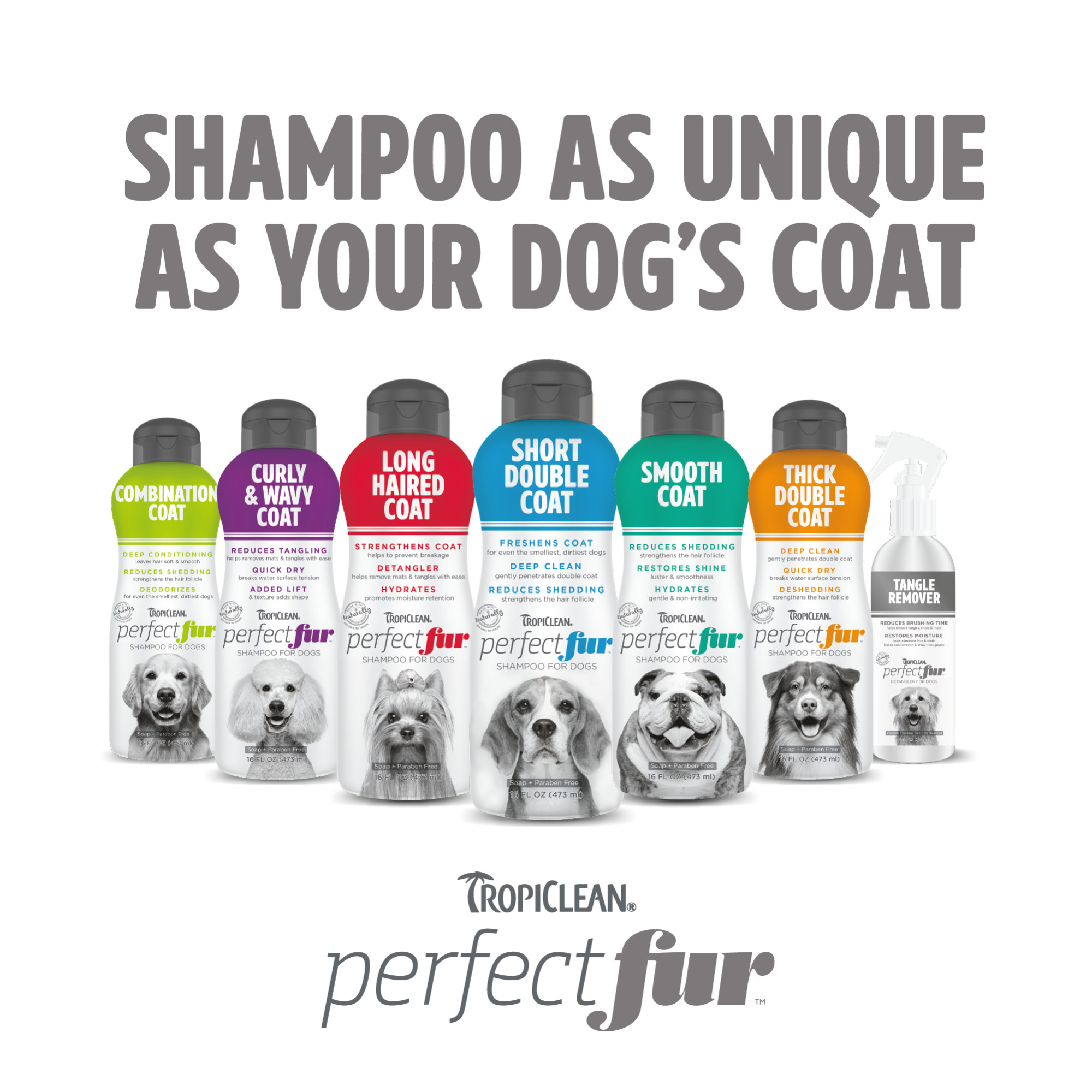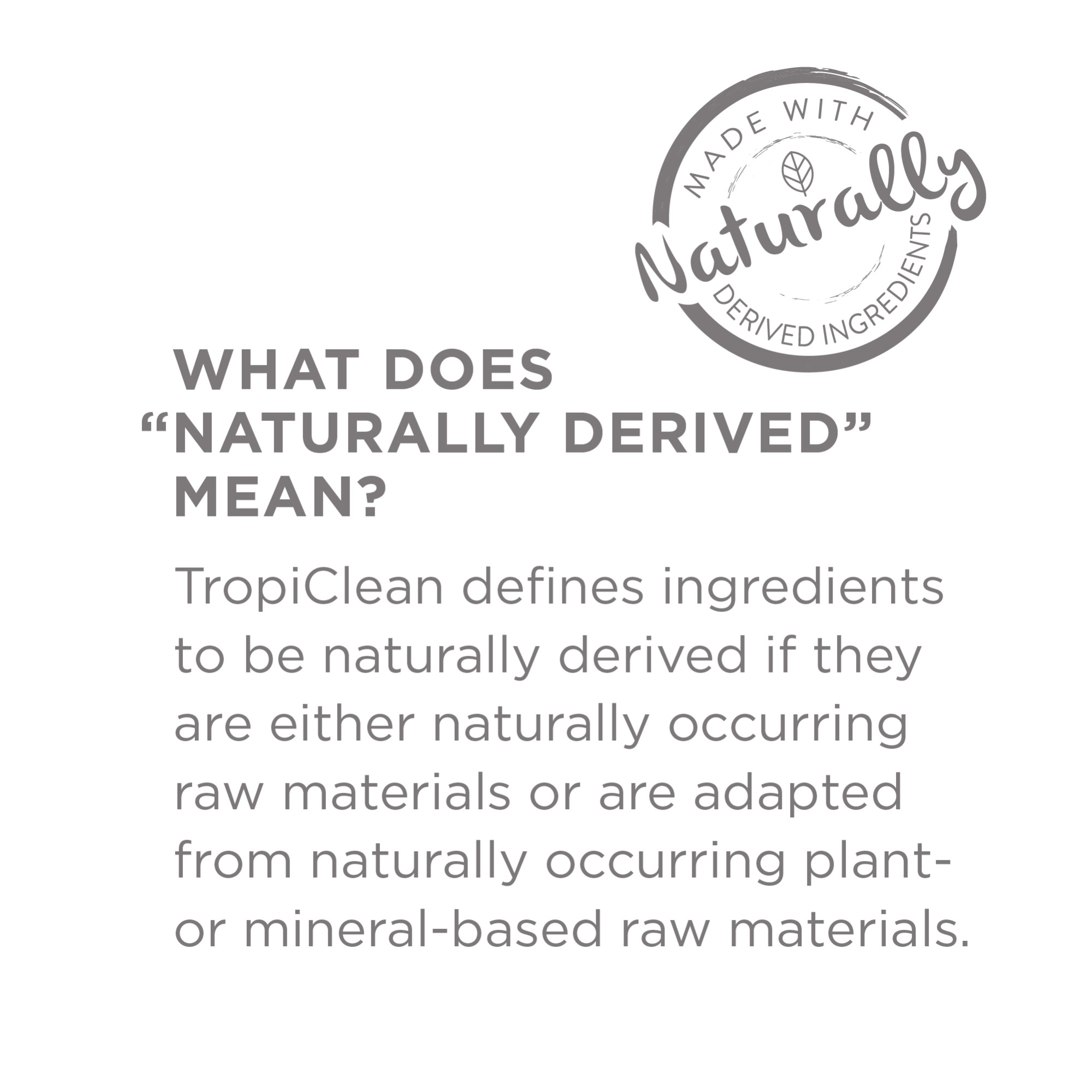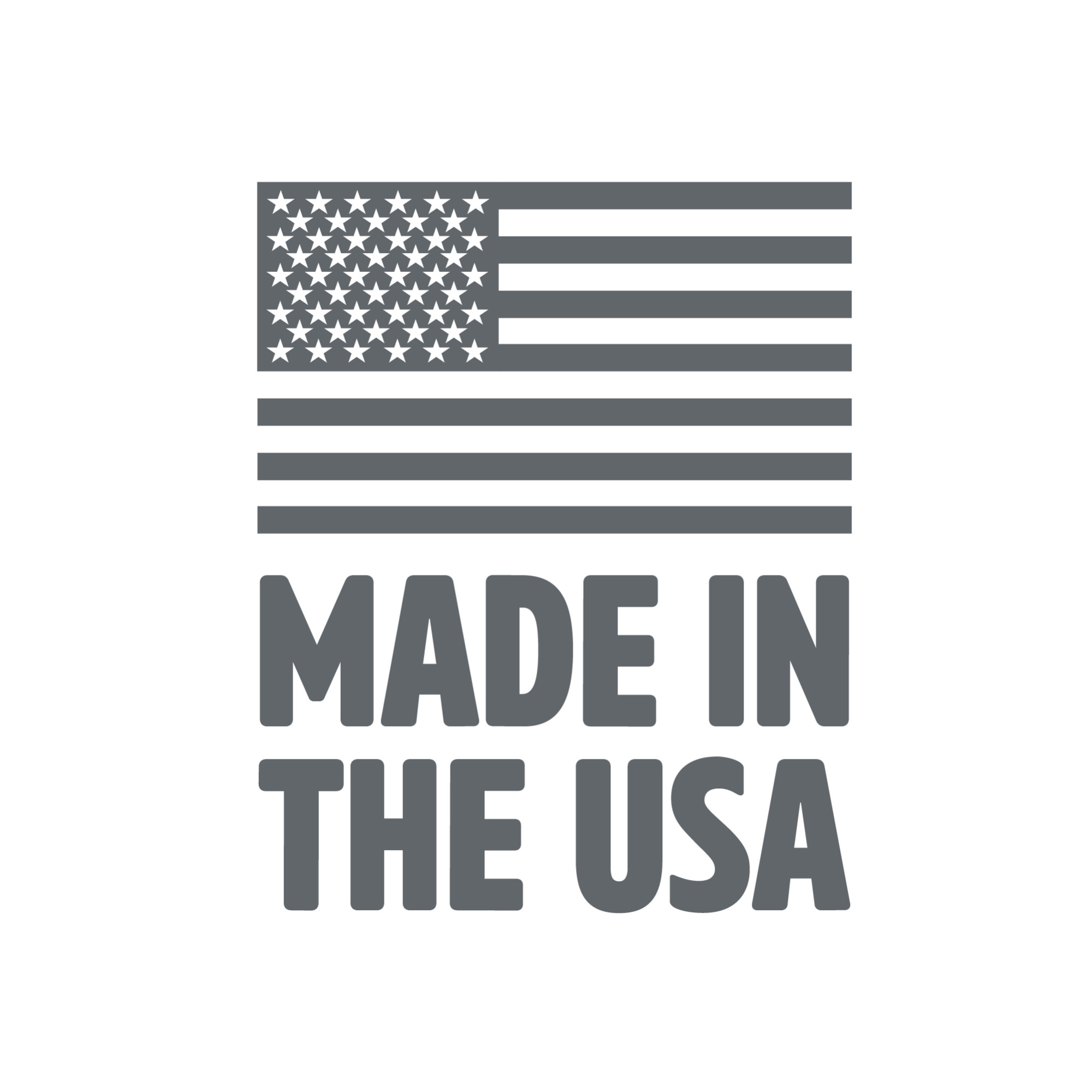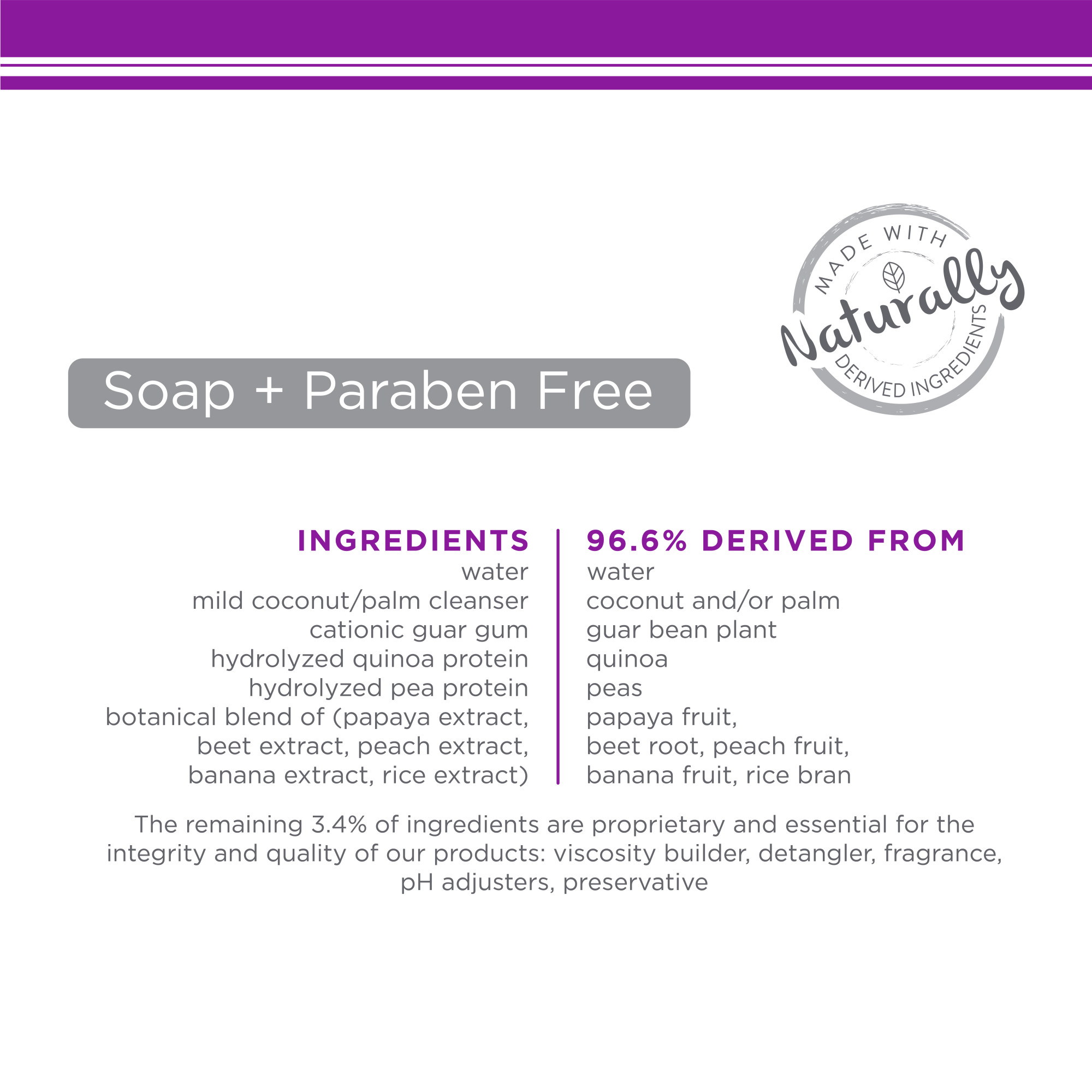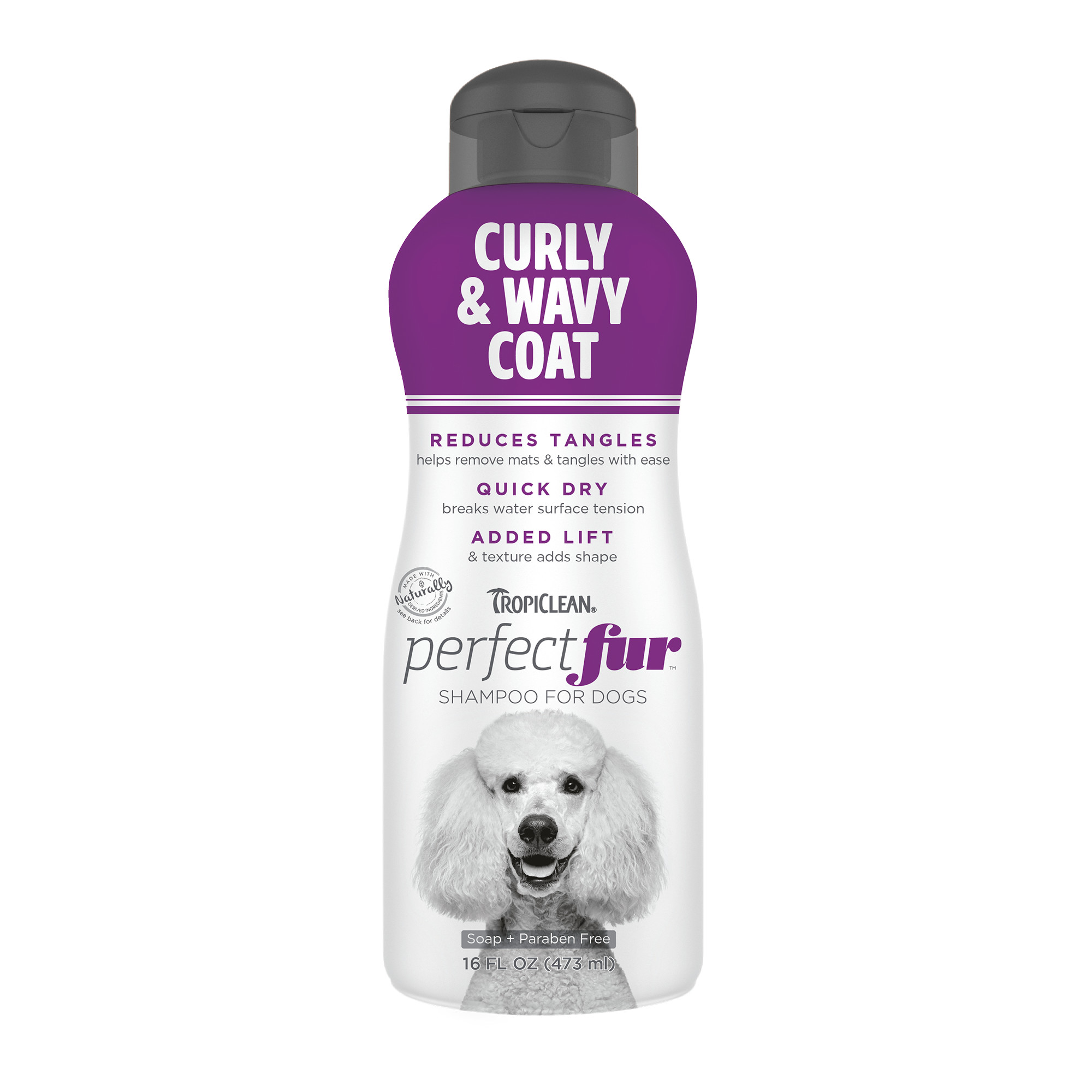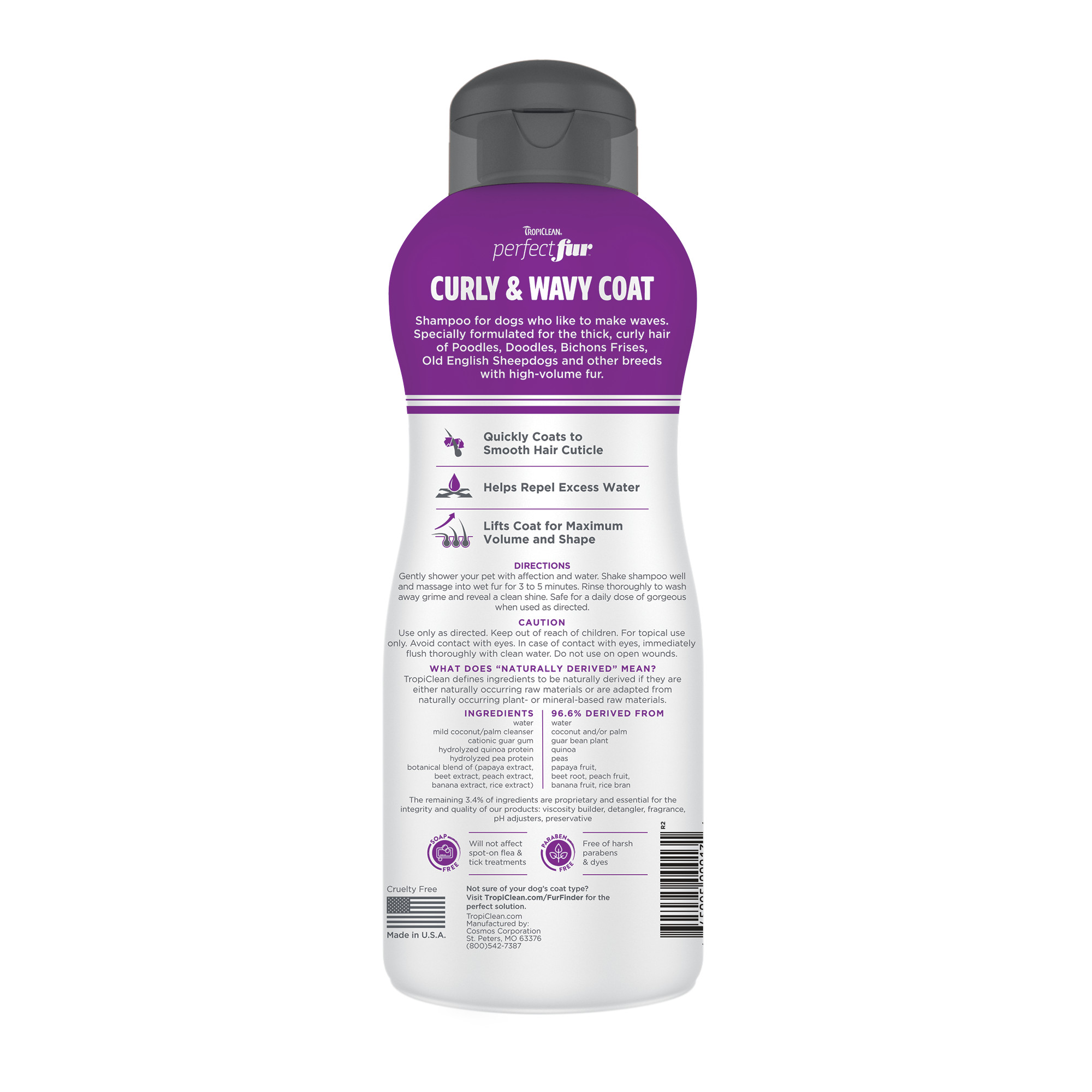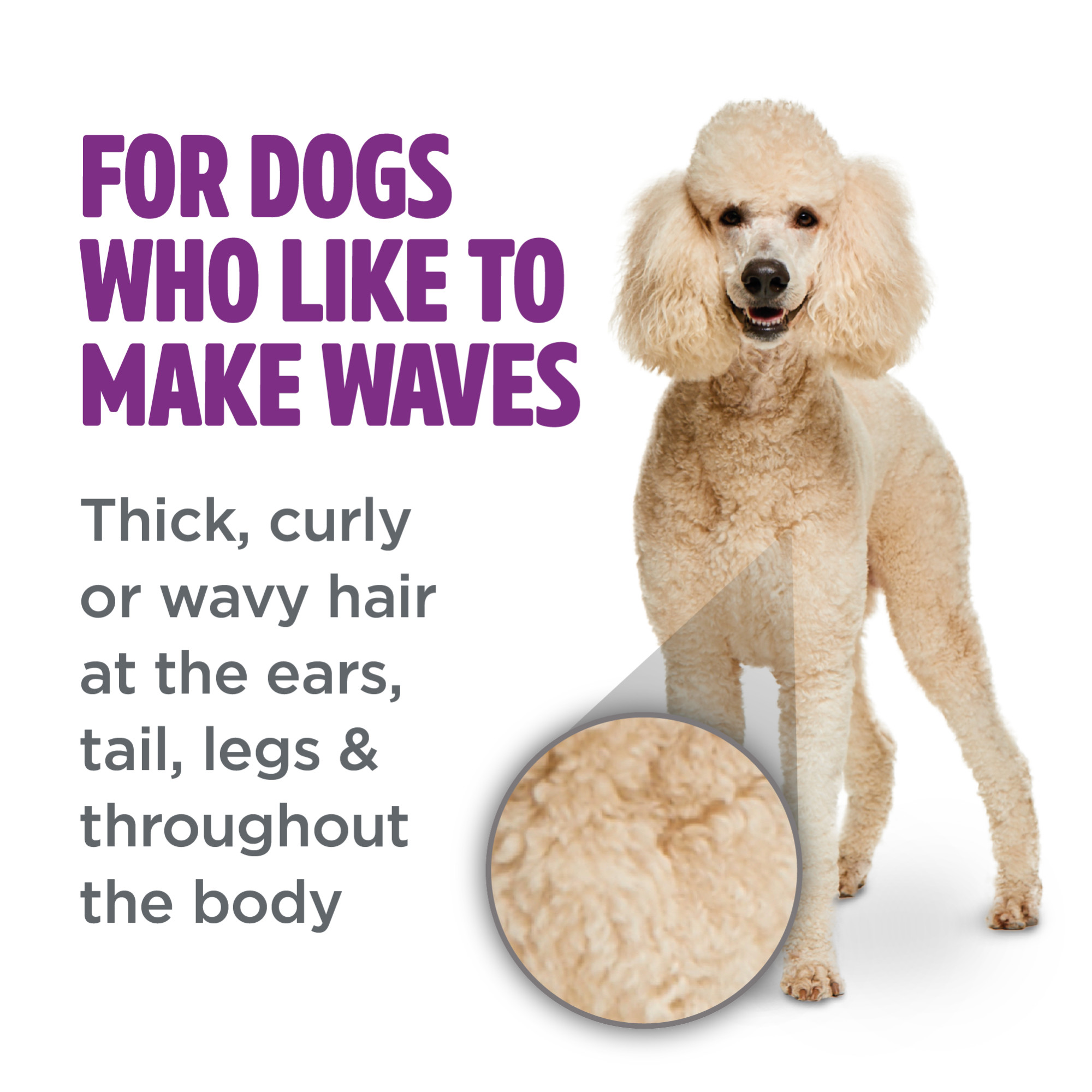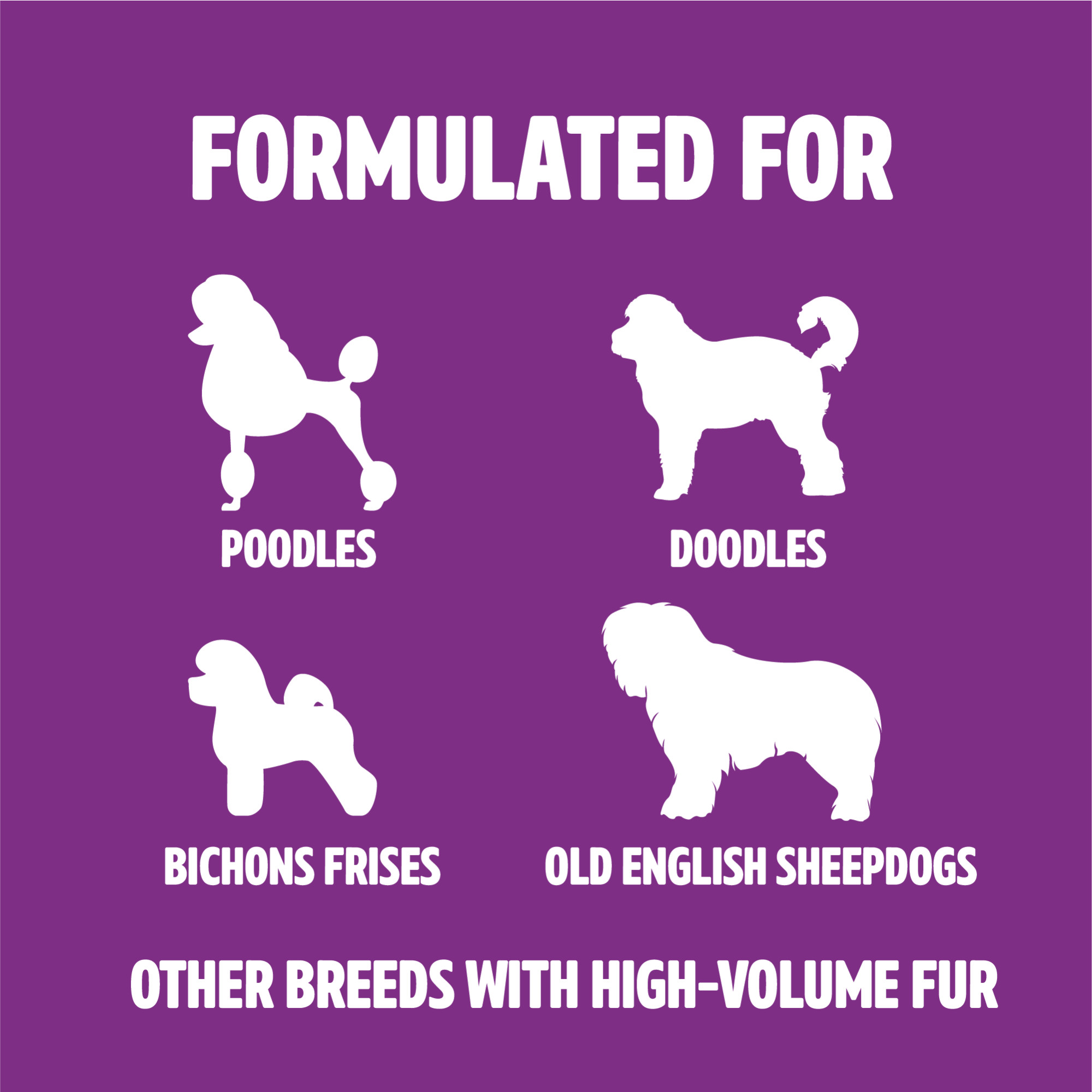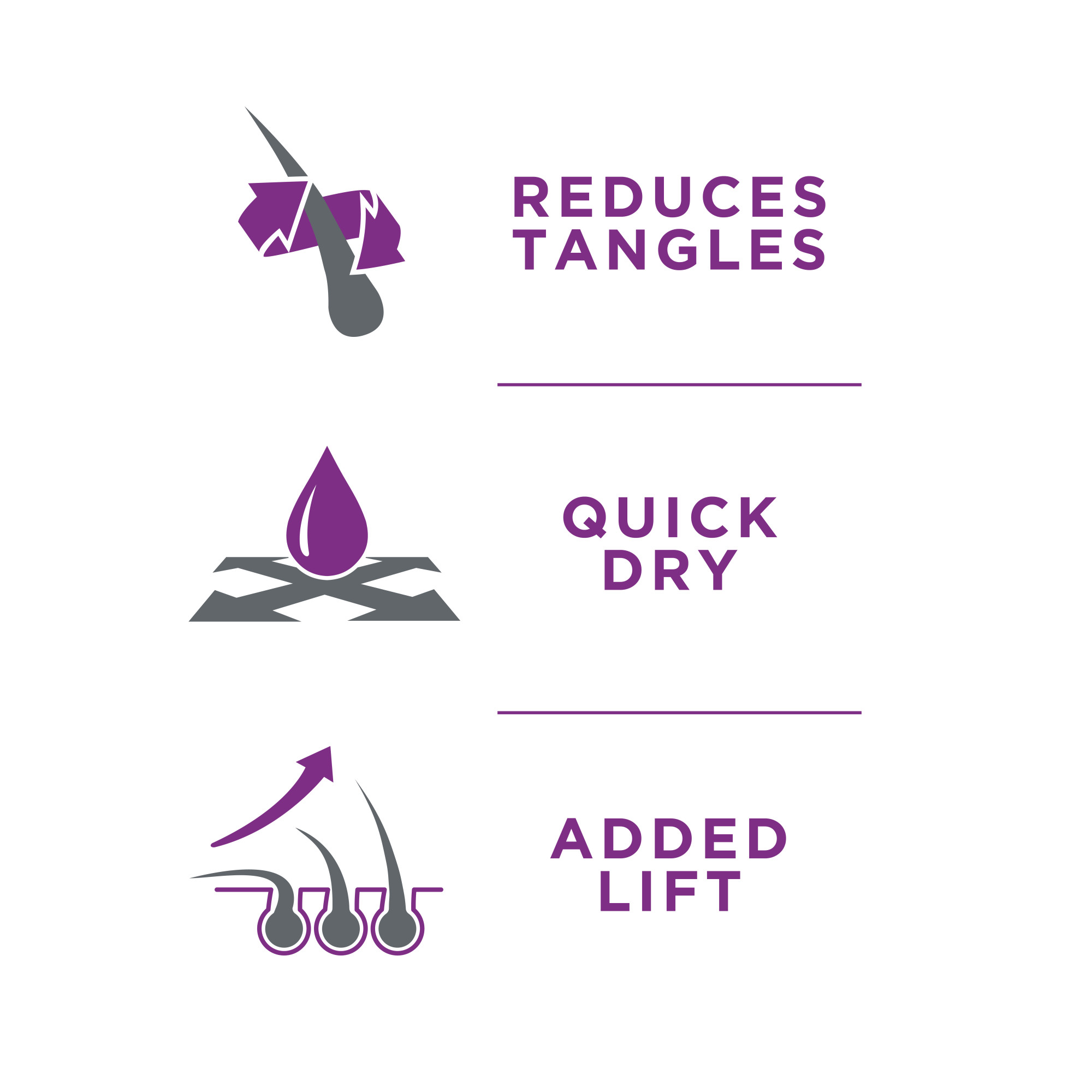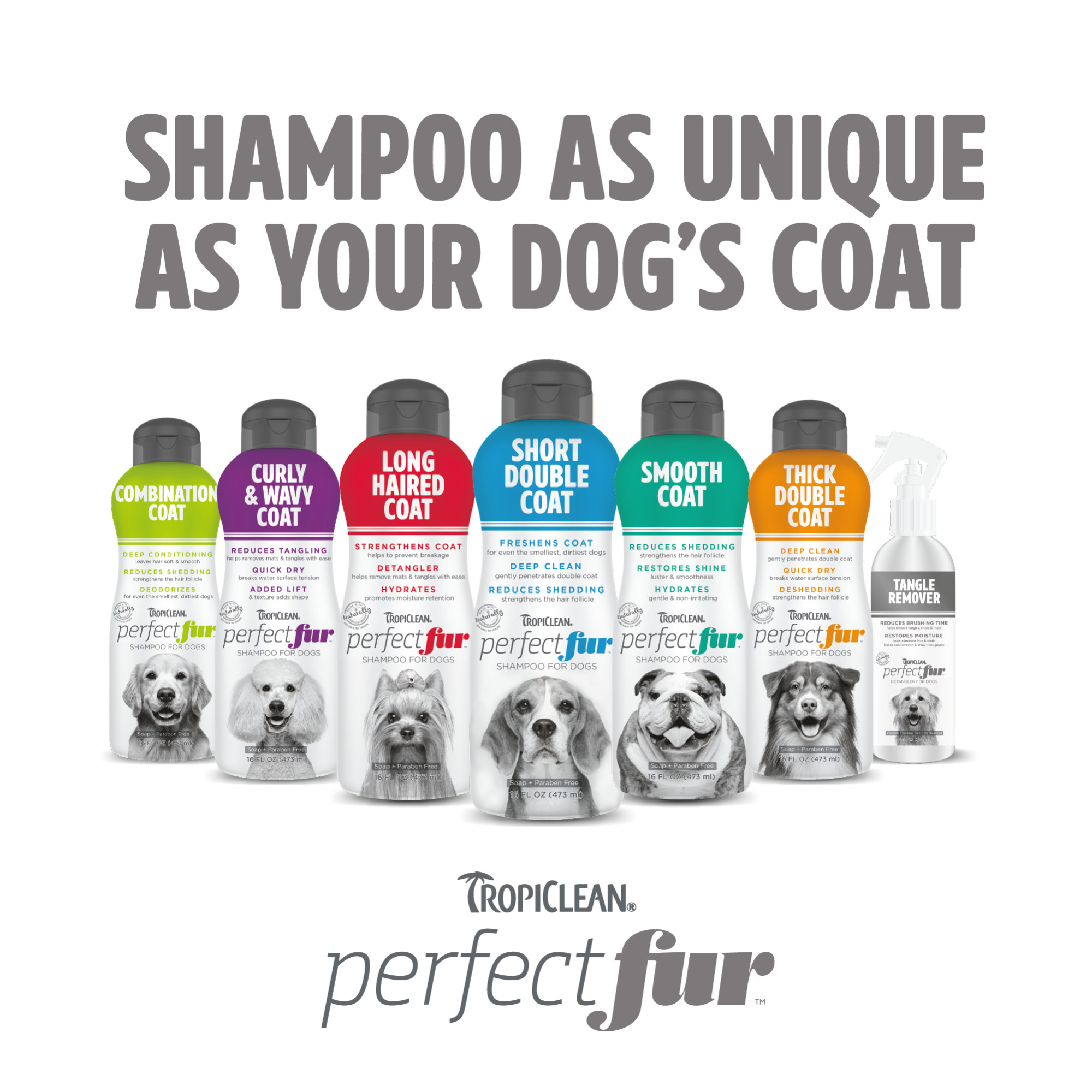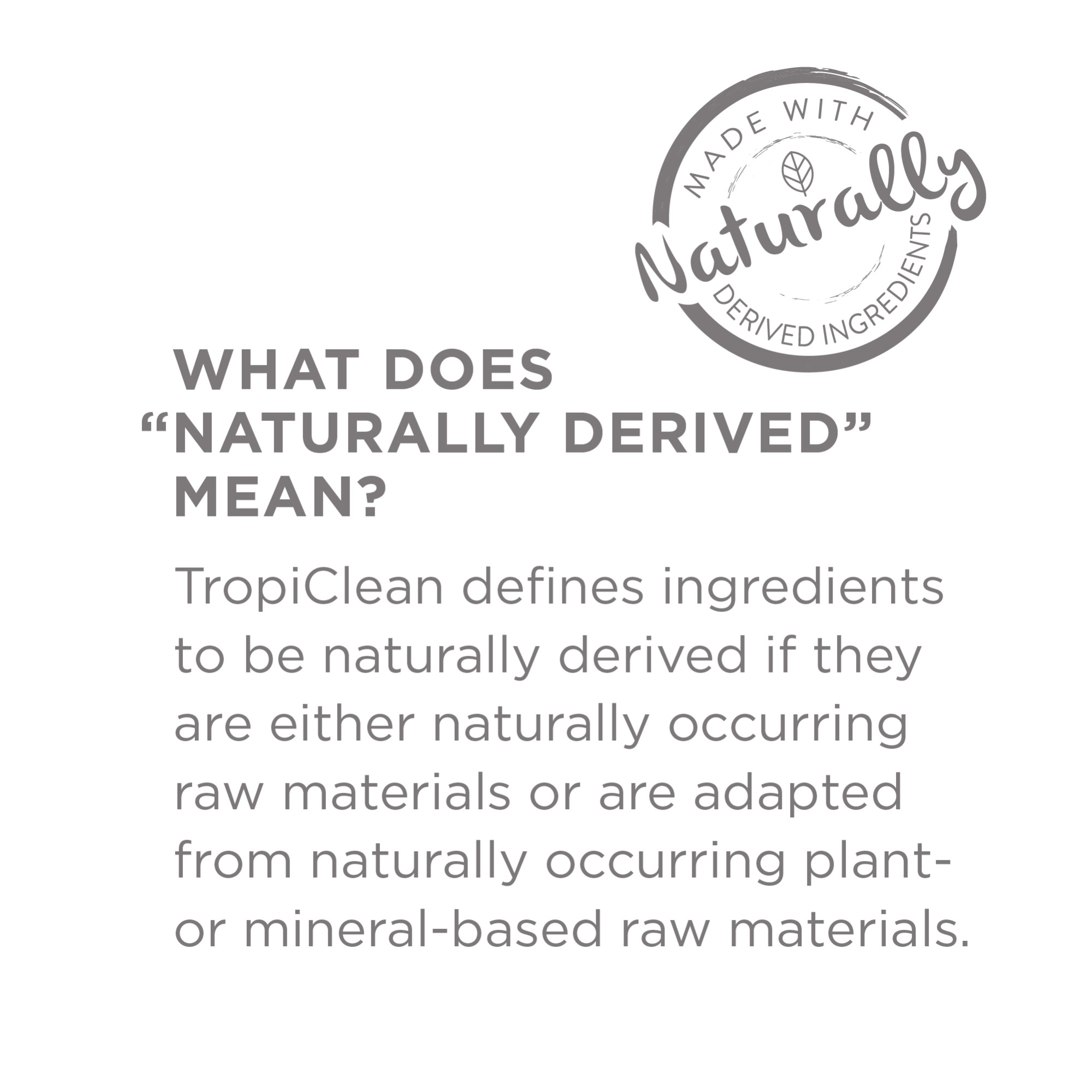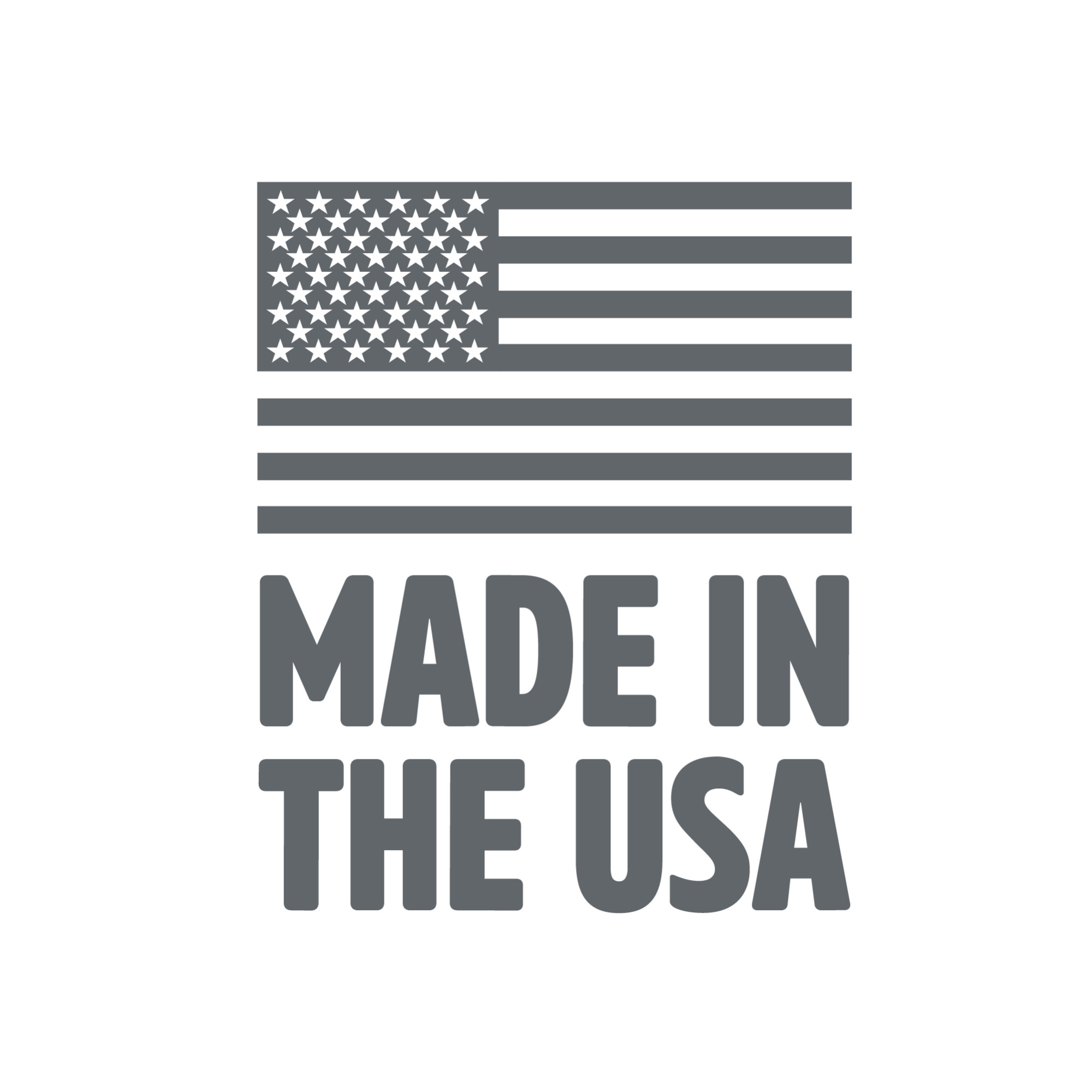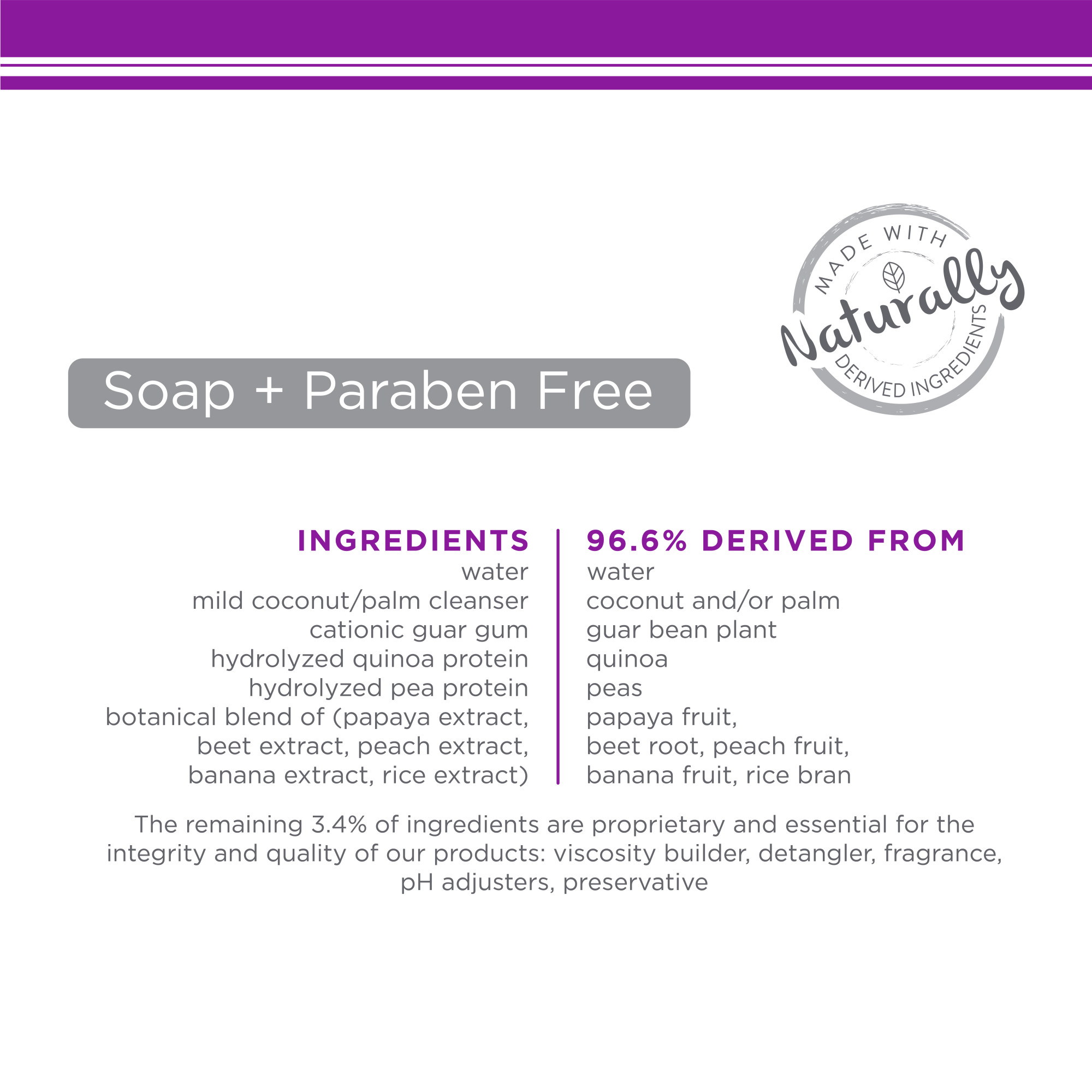 Curly & Wavy Coat Shampoo for Dogs
Shampoo for dogs who like to make waves. Specially formulated for the thick, curly hair of Poodles, Doodles, Bichons Frises, Old English Sheepdogs and other breeds with high-volume fur.
REDUCES TANGLES – Quickly coats to smooth the hair cuticle, helping to remove mats & tangles with ease
QUICK DRY – Helps repel excess water & break water surface tension
ADDED LIFT – Lifts coat for maximum volume and shape
MADE IN THE USA – We proudly manufacture and ship our products with only the highest quality, naturally derived ingredients.
MADE WITH NATURALLY DERIVED INGREDIENTS – TropiClean defines ingredients to be naturally derived if they are either naturally occuring raw materials or are adapted from naturally occuring plant- or mineral-based raw materials.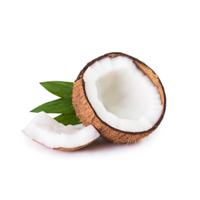 Mild Coconut Cleanser
Gently cleans the skin and coat, removing dirt and odor.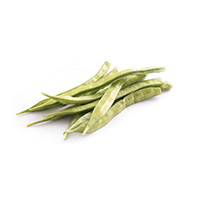 Cationic Guar Gum
Conditioning agent that leaves the skin and hair feeling soft and smooth.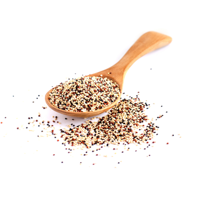 Hydrolyzed Quinoa Protein
Helps with coat conditioning and protection.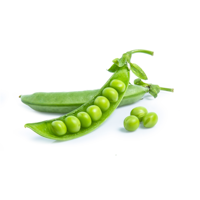 Hydrolyzed Pea Protein
Conditioning agent that helps moisturize the skin and coat.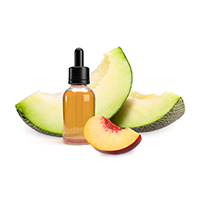 Botanical Blend
Contains plant and fruit extracts that moisturize and condition the skin and coat.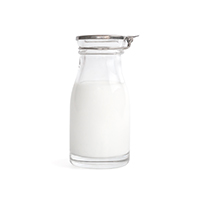 Detangler
Helps soften the coat for easy brushing.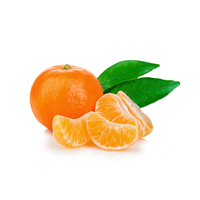 Sweet Citrus Fragrance
Citrusy scent that leaves the skin and coat smelling fresh.
Gently shower your pet with affection and water. Shake shampoo well and massage into wet fur for 3 to 5 minutes. Rinse thoroughly to wash away grime and reveal a clean shine. Keep away from eyes. Safe for a daily dose of gorgeous when used as directed.